After a state-of-the-art oncology care center in Singapore, American International Hospital (AIH) in Viet Nam is the 2nd medical unit inSouthest Asia that Johns Hopkins Medicine International (JHI) - one of the leading academic health care systems in the United States- collaborates with and supports.
Johns Hopkins Medicine International healthcare system has been ranked the best in the US. for 29 years.
Johns Hopkins Medicine, headquartered in Baltimore, Maryland, is an integrated global health enterprise and one of the leading academic health care systems in the United States. Opened in 1889, The Johns Hopkins Hospital has been consistently ranked among the best in the nation by U.S. News & World Report throughout the survey's 29-year history.
As part of its mission to improve the health of the community and the world, Johns Hopkins Medicine International has been engaged in multiple successful collaborations throughout the Asian region over the past two decades. For example, a state-of-the-art oncology care center, opened in Singapore in 2000, is the country's first private medical facility that combines clinical research and teaching with patient care services. In August 2004, it became the first private hospital in Singapore to receive Joint Commission Accreditation. In 2014, Johns Hopkins Medicine International initiated a partnership with Taikang Life Insurance Company, Ltd. to develop a transformative residency training system, interprofessional education model, and multidisciplinary, team-based care at Nanjing Drum Tower Hospital, with 3,000 registered beds, and set a new standard of excellence in medical education in China.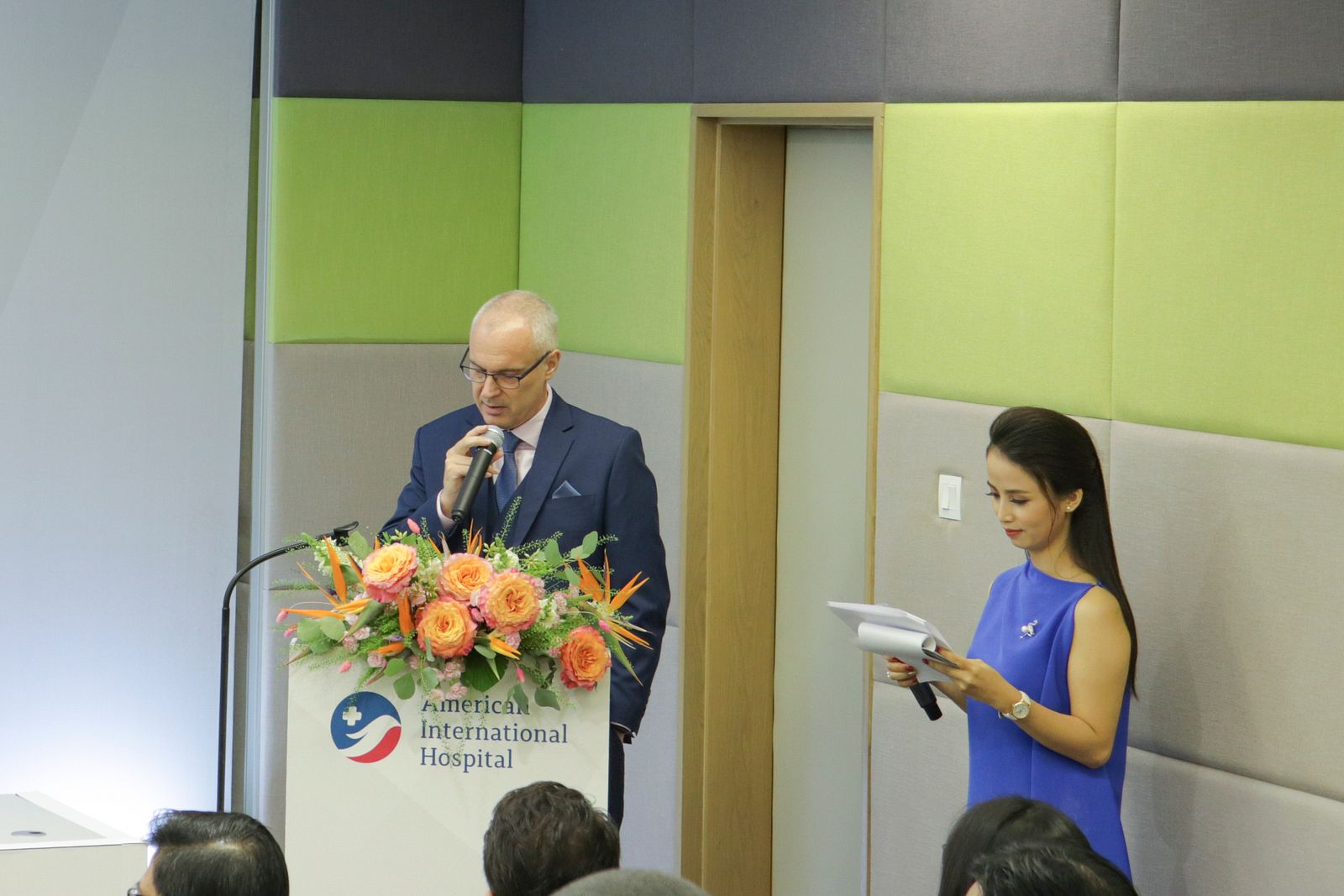 American International Hospital (AIH): The only healthcare service provider in Southest Asiacollaborate with JHI in the last 10 years.
AIH, the pioneer international hospital in Vietnam, has solidified a collaboration with Johns Hopkins Medicine International, the U.S.'s leading medical system. Accordingly, JHI corporates with AIH to enhance the healthcare service standard in Vietnam. AIH will receive consultancy and knowledge sharing from this renowned healthcare system for clinical training and operations. The partnership is promised to enable AIH to continue to advance its medical services. This collaboration help improve the effectiveness of treatment and medical services, as well as attract patients to use domestic healthcare services, and reduce costs in cases of patient referral.
As per our mutually agreed contract, in order to help AIH improve and enhance healthcare services,JHI willsupport and advise for clinical training and operations with the focus on:
Quality and Patient Safety
Clinical Care
Clinical Operation
Infection Control
International patient referrals to Johns Hopkins Hospital and Health System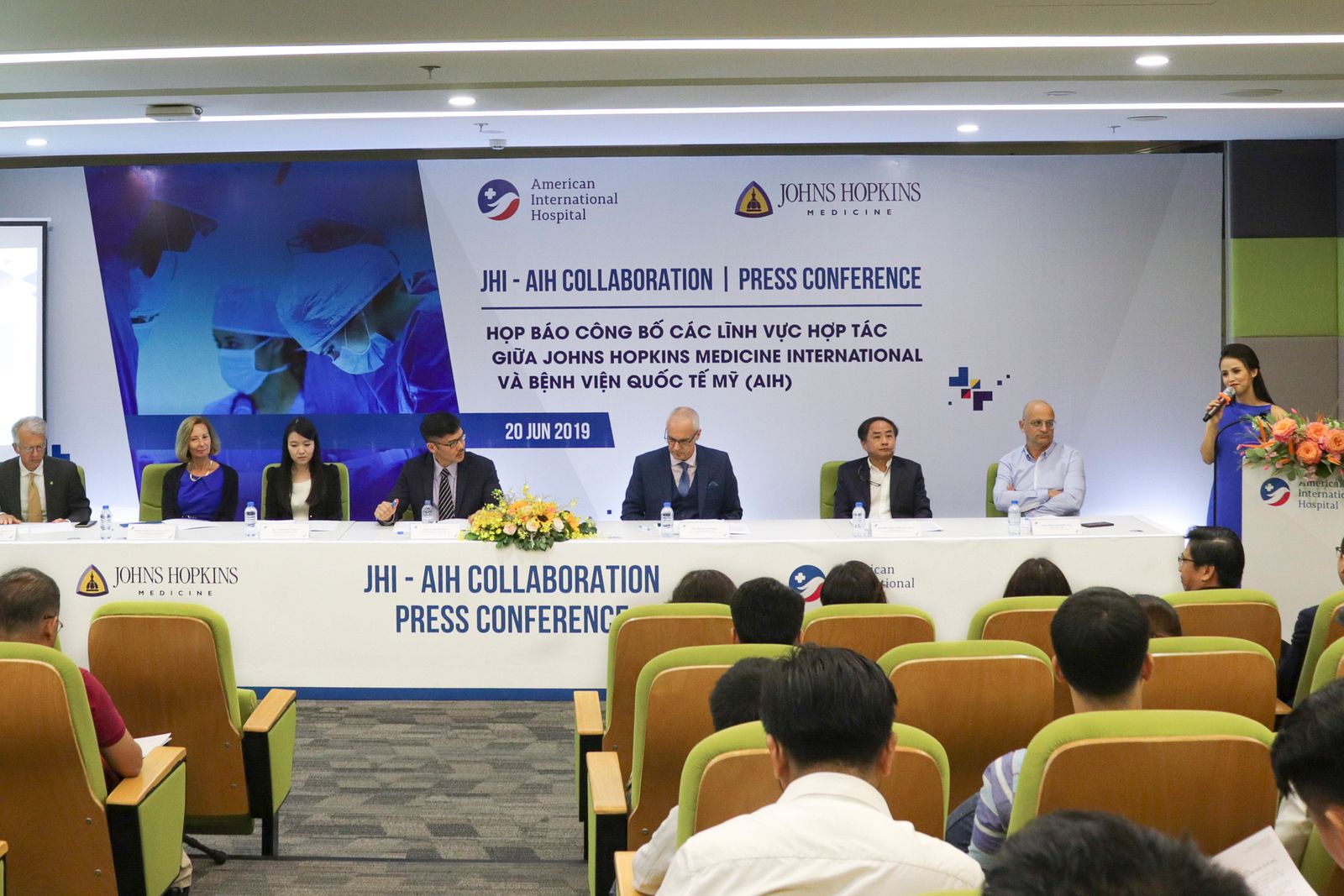 AIH establishes Centers of Excellence
Through the first four important fields, AIH will build up Centers of Excellence with help from the consultancy of JHI. The centers operate on a patient-centered care with experts of various specialties, aiming to help patients receive comprehensive support in diagnosis and treatment.
The Hernia Center is the first one built in collaboration with JHI in Vietnam. Vietnam has skillful surgeons but lacks the equipment and proper protocols for the best treatment of hernia. In the US., more than 80% of hernia patients could be discharged within the day of surgery while it takes at least 01 inpatient night in Vietnam.
With the support and consultancy from JHI, the Hernia Center helps patients with pain control and fast recovery after surgery by a team of caregivers from General Surgery, Anesthesiology, Rehabilitation and Nutrition. The Hernia Center is expected to be officially opened within the next month, setting the path for much more Centers of Excellence in Obstetrics, Pediatrics, Stone and others in the near future.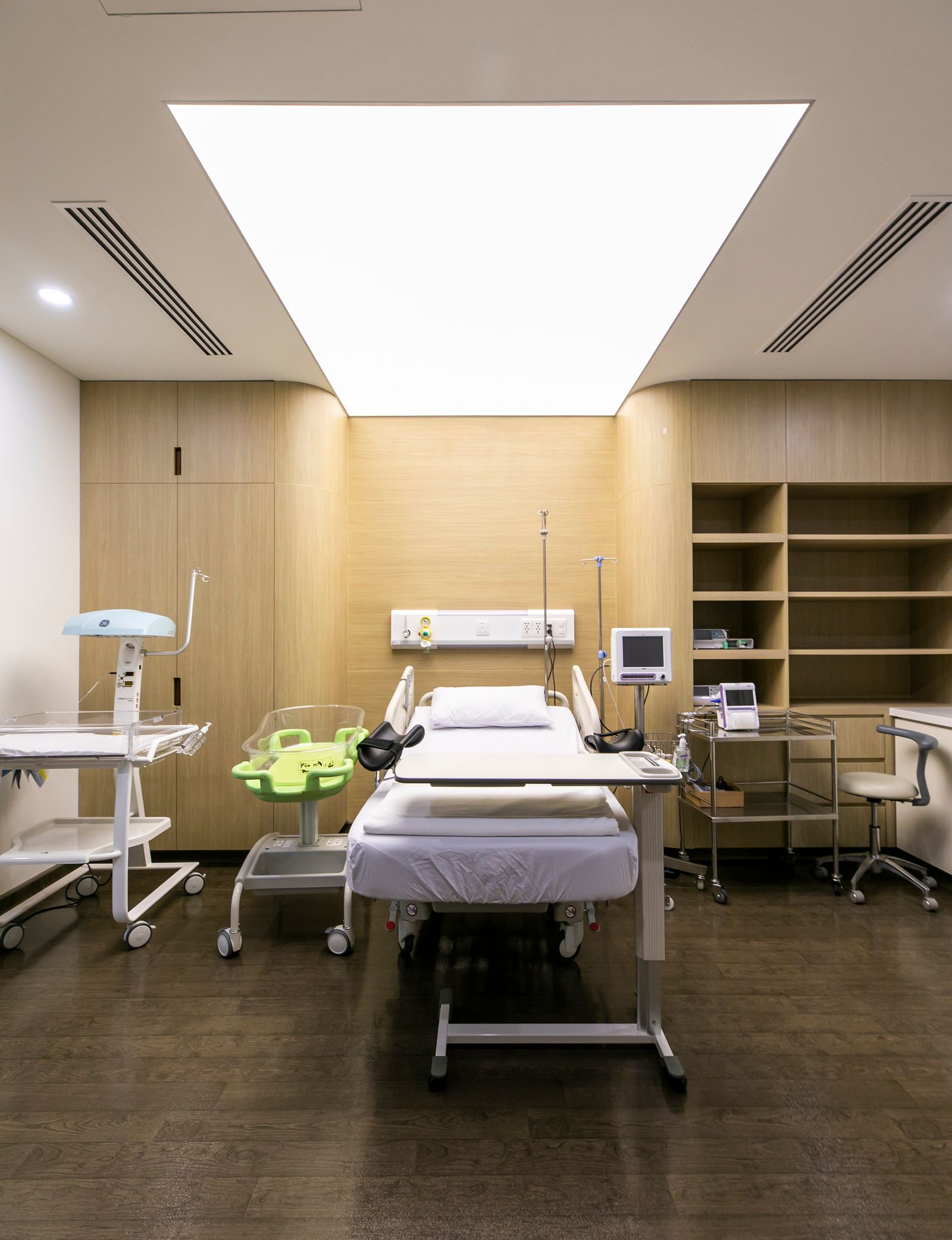 Striving towards JCI Accreditation for healthcare services
JCI standards, developed by the U.S.'s Joint Commission International, are the leading international standard system applied for non-U.S. hospitals focusing on patient safety and healthcare quality. The prestigious JCI accreditation is considered the world's gold seal of approval that hospitals around the globe are longing for.
In our quest to provide international standard healthcare services, we aim at achieving JCI recognition from the very first days of operation. That is why we are constantly striving for perfection and standardization of all our procedures to maximize patient safety during the diagnosis and treatment process, bringing patients the best level of care.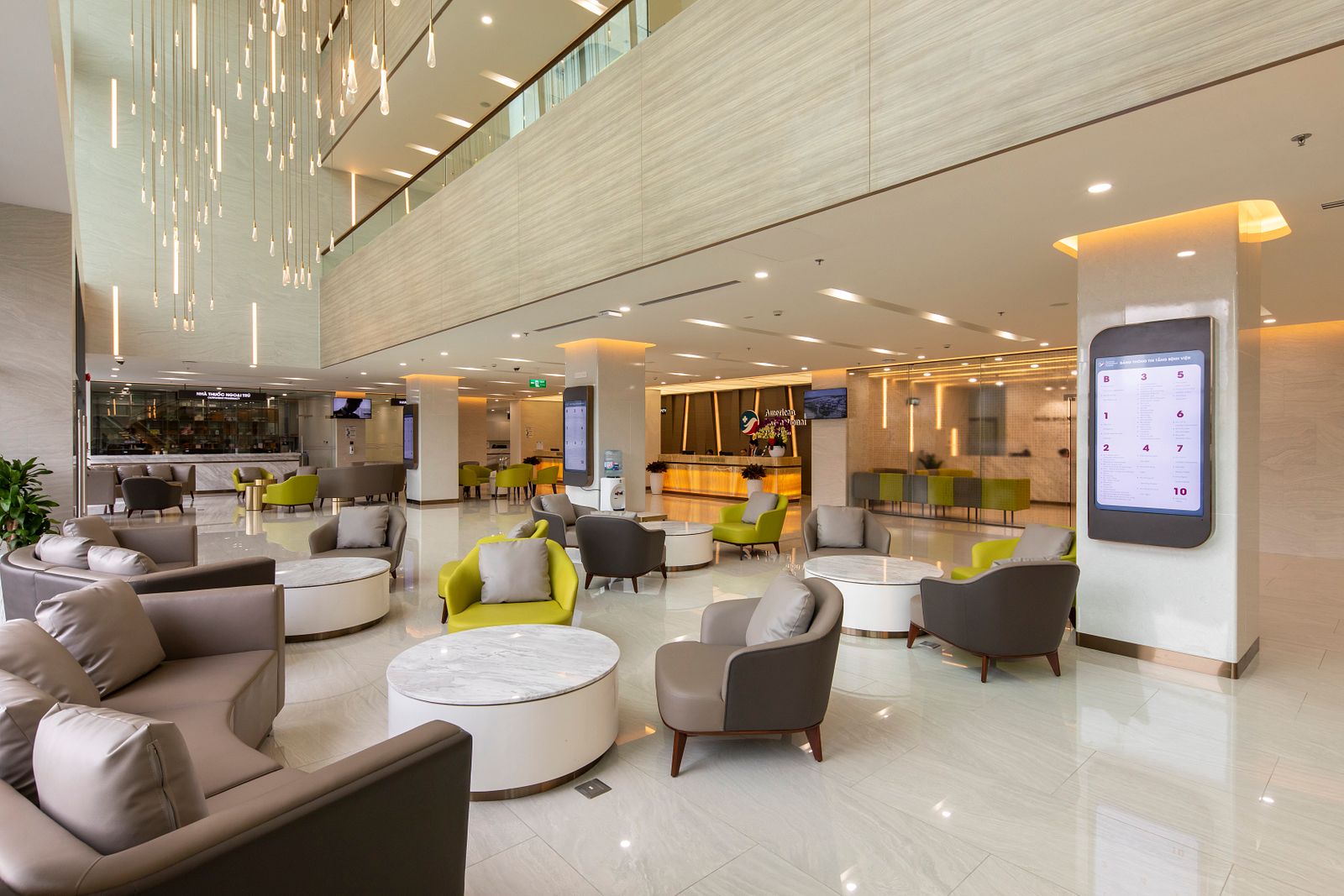 The Oncology Care Center was the first Singaporean private hospital accredited by JCI in August 2014 with the support of JHI. Besides the collaboration with JHI, AIH makes non-stop effort to fully comply with and satisfy all JCI standards. Up to now, JCI's delegates have visited twice for consultation and training of all AIH staff. AIH plans to achieve JCI accreditation in August 2020.
The collaboration is hopefully intended to enhance AIH's medical and professional exchange, training, technology transfer and application of the latest medical treatment methodologies to improve American standard services to patients and their families in Vietnam and South East Asia.
American International Hospital (AIH), the pioneer international hospital in Vietnam, provides American standard healthcare services in all medical specialties. The cooperation with the Johns Hopkins Medicine International in the establishment of Centers of Excellence and international referrals helps enhancing the quality of medical services in Vietnam.
American International Hospital's website
(028) 3910 9999
American International Hospital | 199 Nguyen Hoang Street, An Phu Ward, District 2, HCMC