Overlooking the pristine ocean, Fusion Resort Cam Ranh offers a down-to-earth alternative for those looking for five-star quality without the fuss of a traditional resort. Rest and relaxation are part of daily life here thanks to Fusion's all-inclusive spa service, while chic villas boasting private outdoor pools offer 'bed-to-beach' living.
LOCATION
The turquoise waters and seemingly infinite crescents of sand of the Cam Ranh peninsular are a breathtaking backdrop for this wellness-inspired beachfront resort. With lofty views of the sea and the surrounding mountains enjoyed by many of its stylish pool villas and suites, it's the sort of property that wins fans (and bookings) through the photos alone. And then there's the all-inclusive spa…
Fusion Resort Cam Ranh is located just ten minutes from the region's international airport and is easily accessed via a complimentary shuttle. Dotted with rustic fishing villages, pristine beaches and untouched emerald bays, the Khanh Hoa Province—once part of the ancient Champa kingdom—is also home to numerous religious temples and historic sites dating back over a thousand years.
While the resort's rural location offers unlimited peace, privacy, and seclusion, a daily free shuttle to the nearby city of Nha Trang (19 miles) is available for those in need of a small dose of urban life.
WELLNESS
Offered on an all-inclusive basis, the menu at Maia Spa and Wellness covers a variety of treatments including body massages, facials, and beauty treatments, plus daily yoga, aerial yoga, tai chi and meditation classes held at the resort's indoor studio and outdoor garden pavilion.
As with every Fusion Resort, the onsite restaurant, along with the pool-side bar and wood-fired pizzeria, complements the brand's wellbeing ethos with nutritionally balanced meals, drinks, and snacks. With the ocean on the doorstep, it's no surprise that seafood is a highlight here, but with well-sourced ingredients and the high-end culinary flair you'd expect from a resort at this level, nothing will disappoint.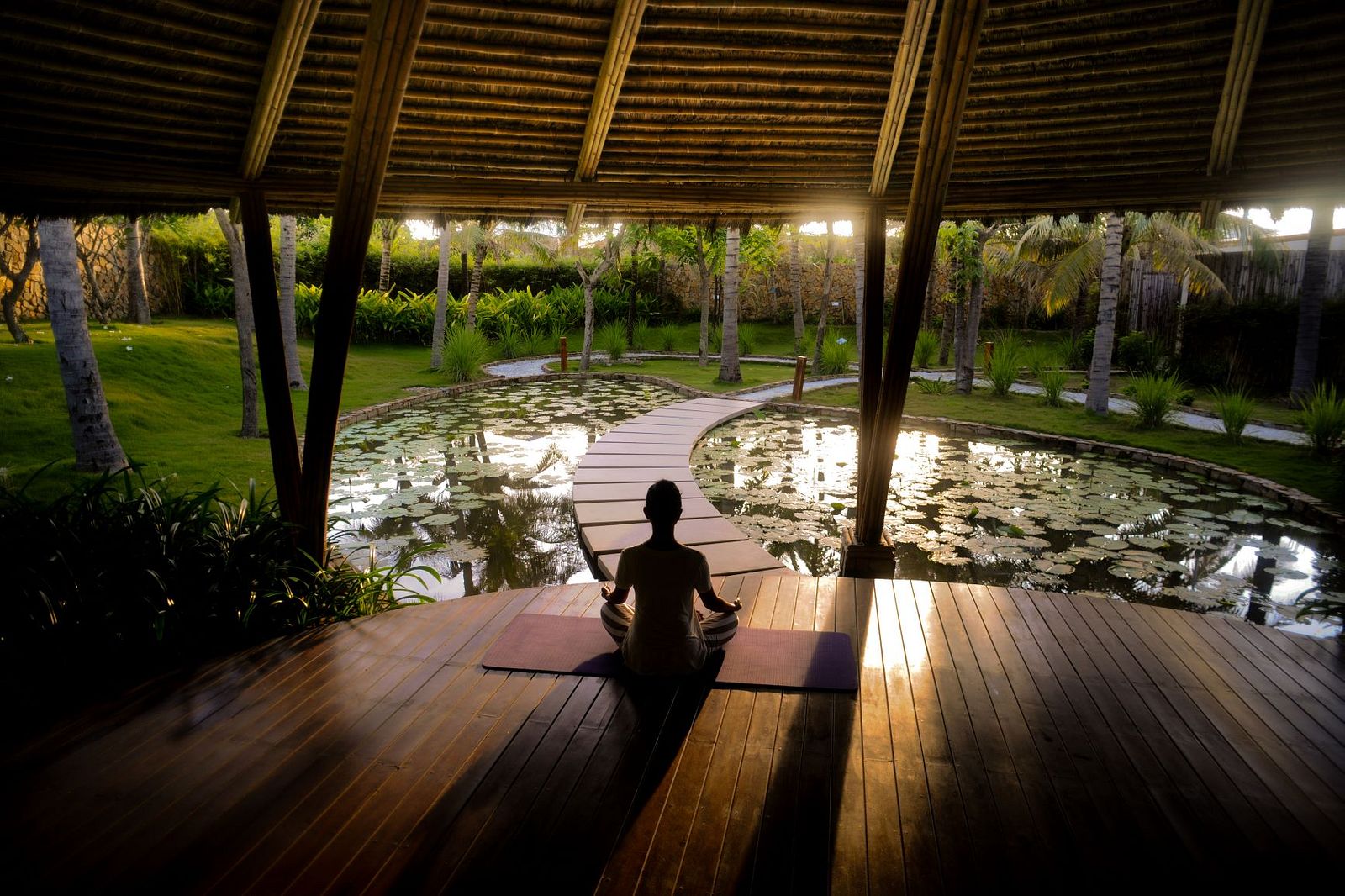 FACILITIES
For couples and honeymooners, the setting couldn't be better. Private pools, private balconies, private dining experiences, double spa rooms, and a menu of private tours and excursions offer countless opportunities to reconnect free from the distractions of the modern world.
For families, indoor and outdoor play areas and a supervised kids' activity program give parents the chance to make full use of the spa, or to simply relax with breakfast in bed courtesy of Fusion's famous 'anywhere, anytime' service. Family-friendly two-bed private pool villas and two-bed suites are a thoughtful touch, while the sprawling four-bed Grand Beach Villa is ideal for larger groups.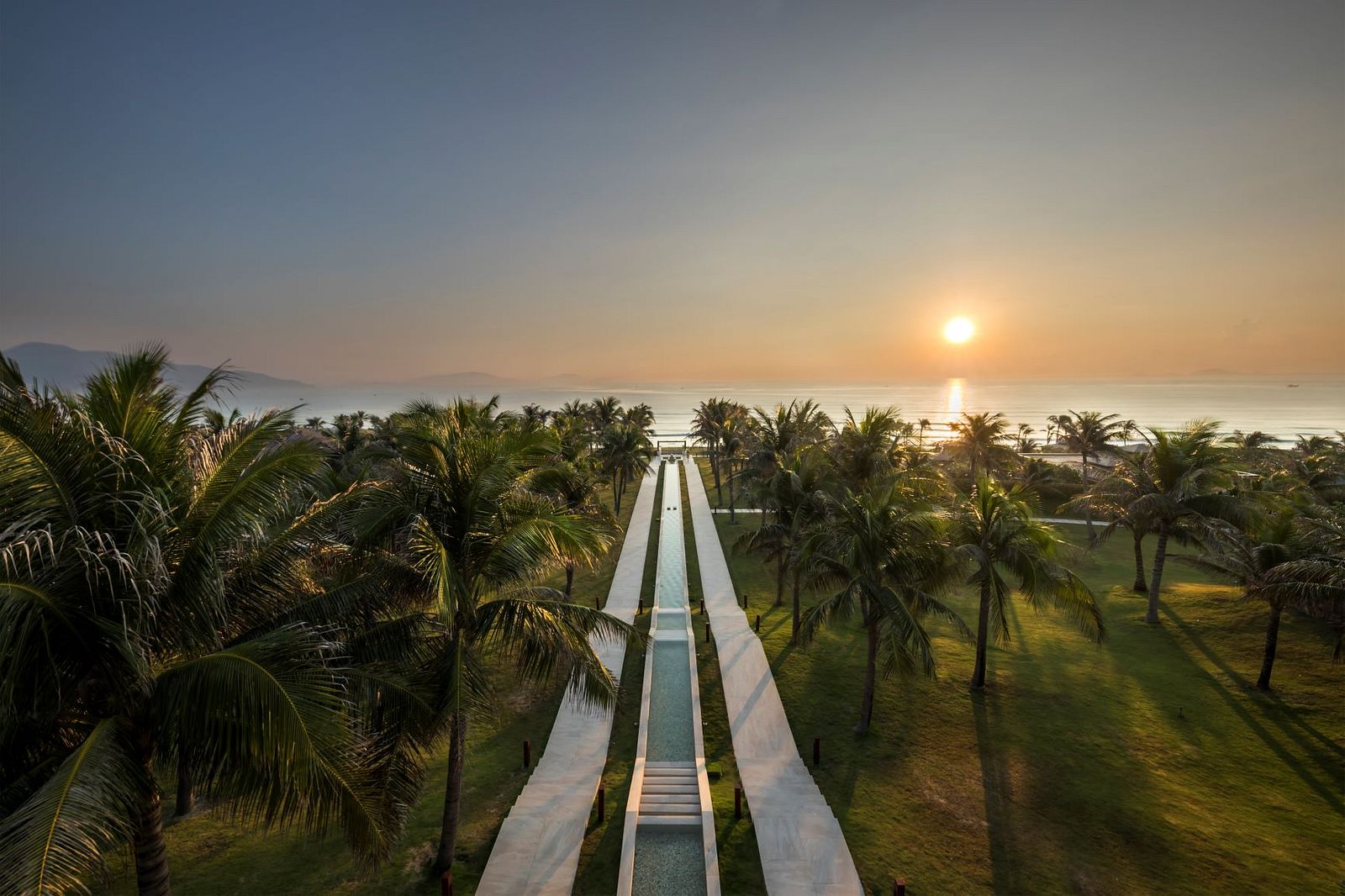 A recently-added range of all-inclusive packages open the doors to unlimited Prosecco or unlimited coconut water and juices, for example, with meals, cooking classes, rounds of golf at nearby international courses, and wellness-oriented daily activities also added to the mix.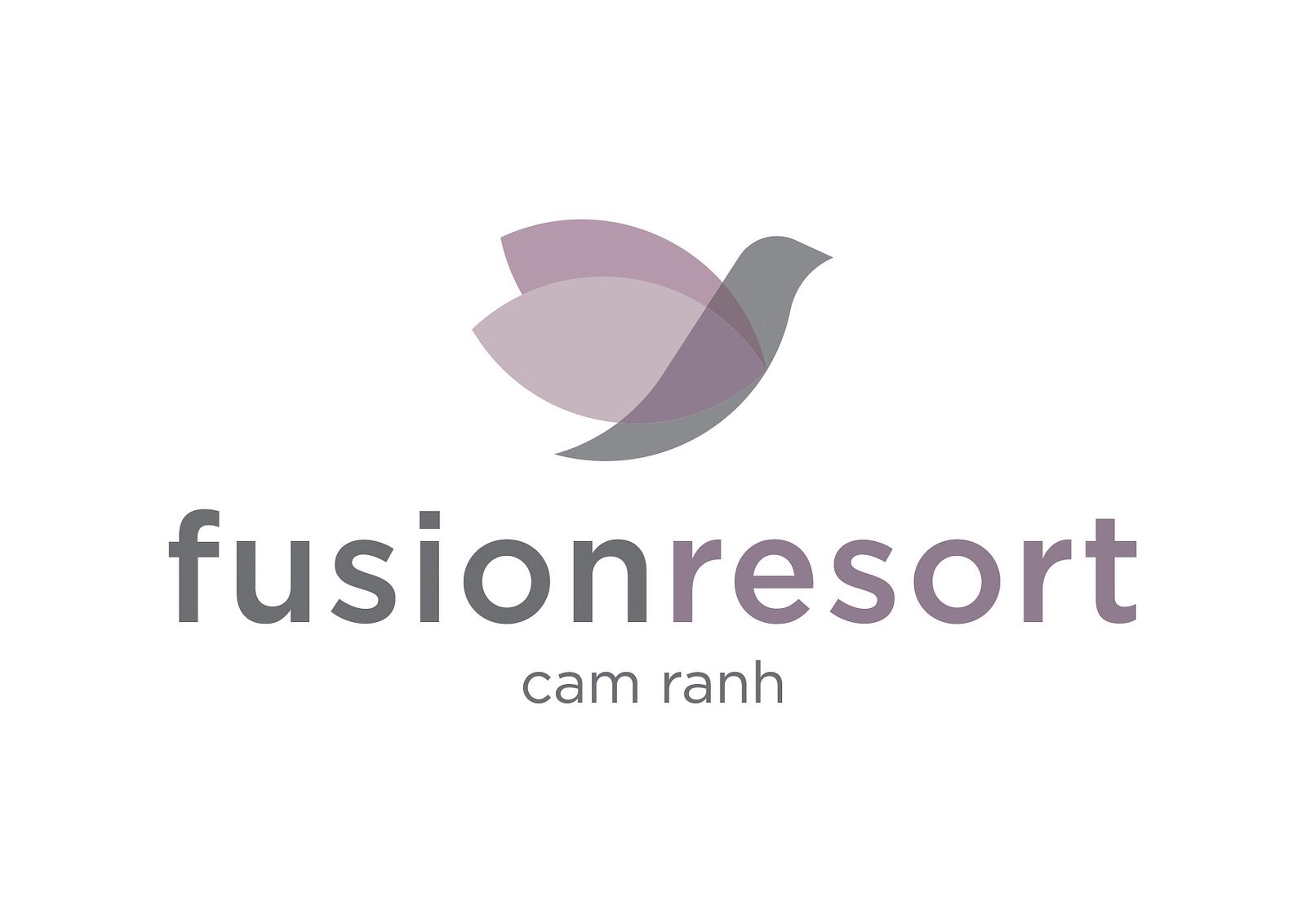 Fusion Resort Cam Ranh's website
Fusion Resort Cam Ranh's Email
0258 3989 777
Fusion Resort Cam Ranh | LotD10B, Nguyen Tat Thanh Street, Bai Dong, Cam Hai Dong, Cam Lam, Khanh Hoa province