The arresting scenery of Autumn becomes more and more poetic on the night of the full-moon.
A vivid picture of happiness, evoking an invigorating feeling. The moonlight; sweet, honey-yellow, penetrating through the leaves and striking against the deep blue night sky. The dreamy golden color filled by sparkling candle light radiating from iridescent paper lamps and mixed with the bustling laughter of children, making the heart flutter.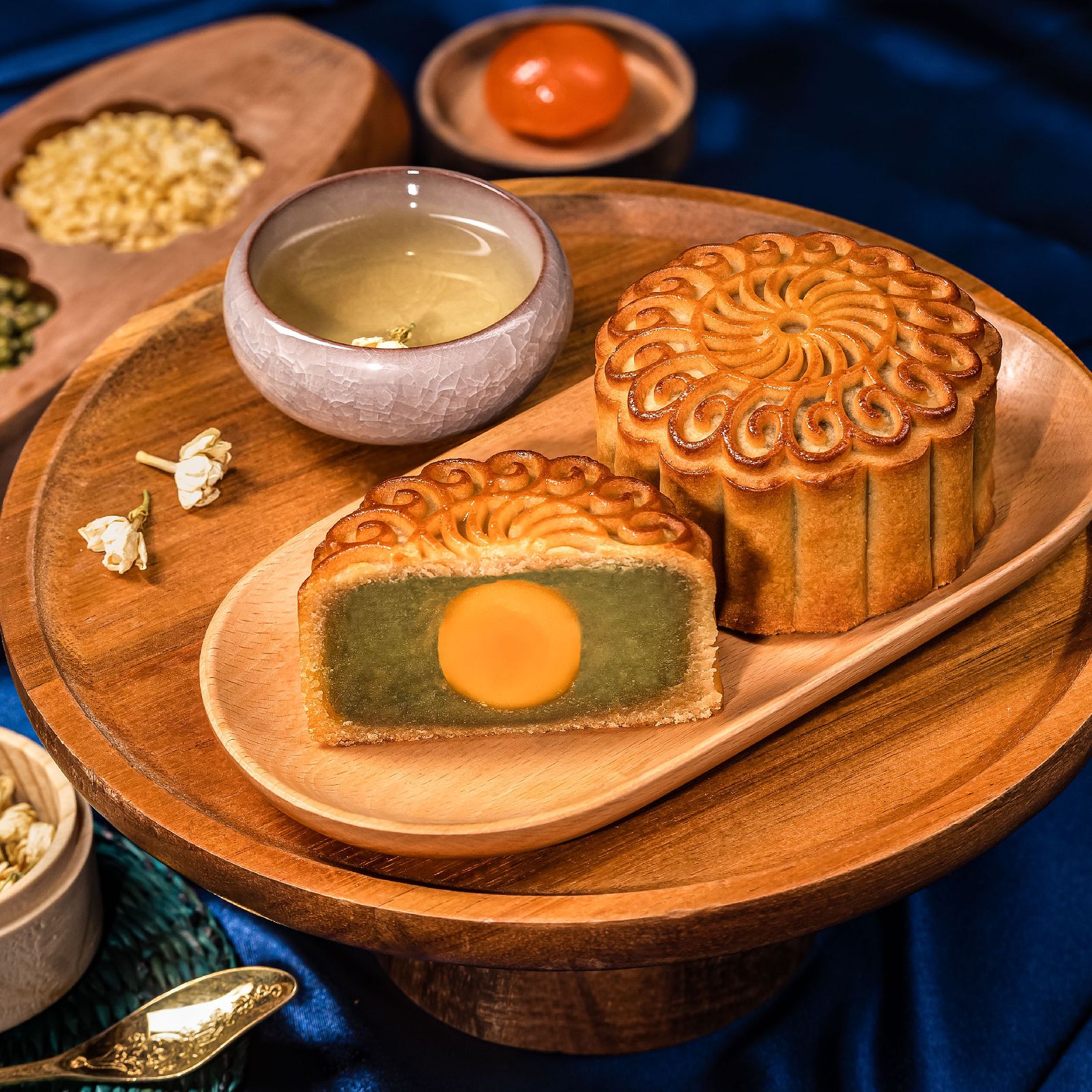 Upholding the message "Fabulous Shades of Moonlight" Annam Gourmet's 2020 mooncake collection with delicate cakes and exquisite box designs will be a great combination to remind every gourmet of the August full-moon nights' vibrant colors, and mark unforgettable new memories.
Natural ingredients such as taro, pineapple, green tea, mung bean are combined according to its own recipe to create a layer that is fragrant, rich enough to satisfy culinary connoisseurs. Especially this year, black sesame mooncake is a great choice that Annam Gourmet offers exclusively for vegetarian customers.
Enjoy the delicate taste of this year collection with the following flavors:
· Matcha 1 Yolk Mooncake
· Ham 1 Yolk Mooncake
· Pineapple 1 Yolk Mooncake
· Black Sesame (Vegan) Mooncake
· Mixed Nuts & Ham 1 Yolk Mooncake
· Mung Beans 1 Yolk Mooncake
· Taro Paste 1 Yolk Mooncake
Annam Gourmet hopes that our beautifully packed Mid-Autumn Festival gifts help you tighten relationships, delight your beloved ones, friends and business associates. Recommended mooncake sets from Annam Gourmet:
1. Gourmet Set (4 cakes) - Price: 956.000 VND
2. Deluxe Set (6 cakes) - Price: 1.444.000 VND
3. Signature Set (wooden box 4 cakes) - Price: 1.236.000 VND
4. Reunion Set (3 mooncakes, 1 wine) - Price: 1.097.000 VND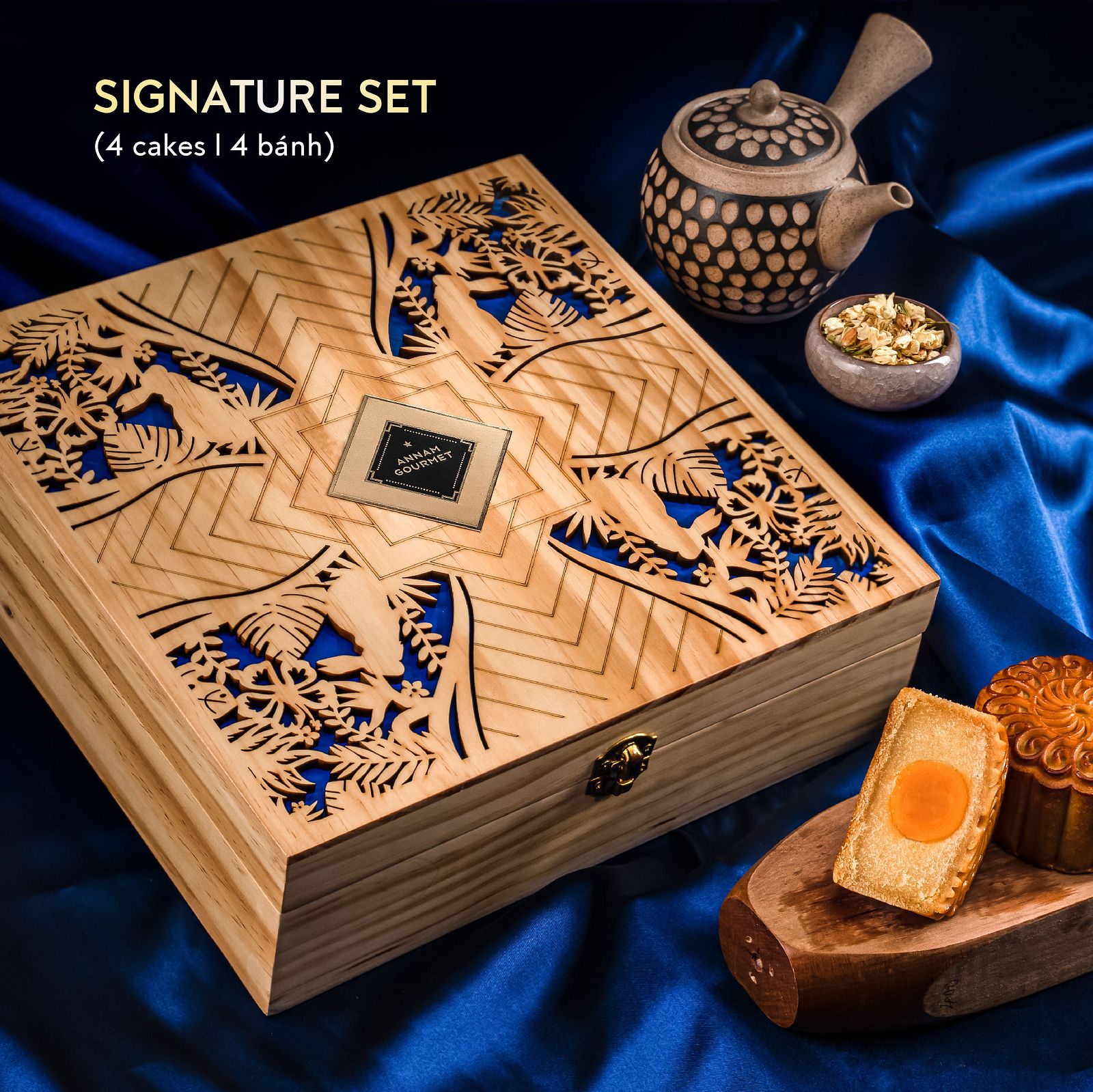 Explore our mooncake collection of 2020 "Fabulous Shade of Moonlight" with more details, please check it out in our E-catalog here! [hyperlink "here": https://bit.ly/AGMooncake2020]
For mooncake order, please contact:
Hotline: 1900 63 64 31 (8:30am to 5:30pm, Monday to Friday)
Annam Gourmet Hanoi | 51 Xuan Dieu St., Quang An Ward, Tay Ho Dist., Hanoi
Annam Gourmet Saigon Centre | 65 Le Loi St., Ben Nghe Ward, D.1, Ho Chi Minh
Annam Gourmet Hai Ba Trung | 16-18 Hai Ba Trung St., Ben Nghe Ward, D.1, Ho Chi Minh
Annam Gourmet Thao Dien | 41A Thao Dien St., Thao Dien Ward, D.2, Ho Chi Minh
Annam Gourmet Estella Place | 88 Song Hanh, An Phu, D2, Ho Chi Minh
Annam Gourmet Phu My Hung | 64-70 Nguyen Duc Canh St., Tan Phong Ward, D.7, Ho Chi Minh