Annam Gourmet commits itself into being Vietnam's finest food and beverage lifestyle store, bringing to Vietnam a wide-range of high quality and exceptional value gourmet food and drinks.
Annam Gourmet has a track record of over 20 years in not only bringing the world's finest food and beverage brands to Vietnam but also the modern shopping atmosphere for all food lovers in Vietnam. More than 12.000 qualified product lines which meet the standard of HACCP, GAP, Organic,... and many other worldwide certificates such as imported cheese, gluten-free flour, organic vegetables & fruits and beverages,... As we are always rooting for the precious gathering moment, it's our pleasure to welcome you to our Café area, where you could find delicate well-cooked dishes while informally hanging out with friends, enjoying meals with family or formal business lunch with associates.
Spring is coming and we are all busy finishing our work to celebrate the upcoming new year. Besides that, preparing a present for your loved ones or friends and partners is an indispensable culture on the Tet holiday. No matter what size the gift is, it carries tons of love from the sender.
As we understand your wish, Annam Gourmet proudly presents our premier Tet hampers collection – Gourmet Delight, with all the best products carefully chosen. Each hamper is a brilliant combination of exceptional goods from global brands and a sophisticated gift box from Annam Gourmet, potentially giving you not only excitement but also endless joy.
Especially our box sets have different designs and sizes, such as a sliding box, lid closed box, European-style wooden box to help our customers easily choose the suitable present and can be reused for particular purposes.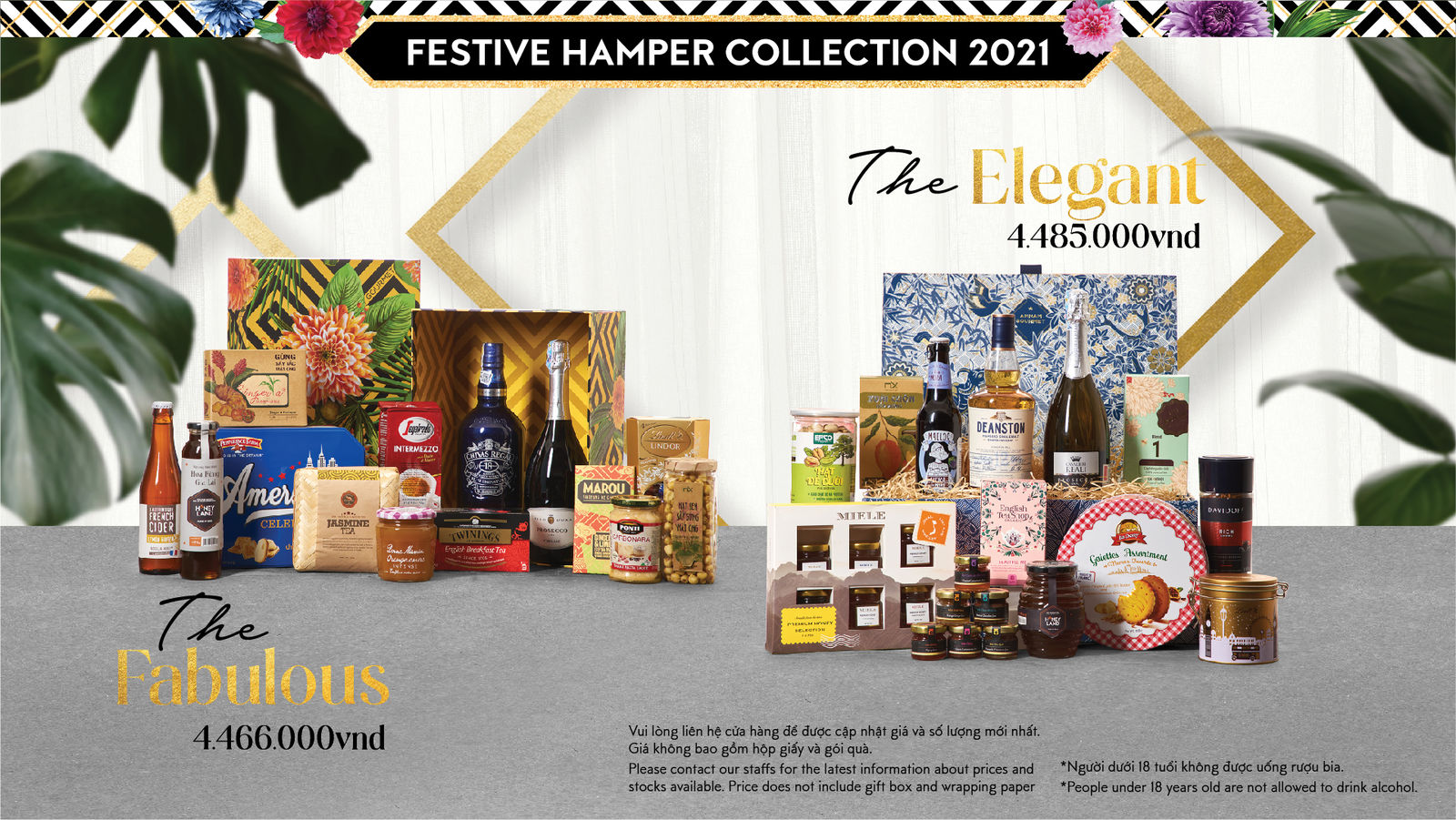 Moreover, our Festive Special Homemade Delight promises to give you a European culinary experience with all fresh ingredients and traditional French recipes, which is perfect for a family reunion.
Making decisions becomes simpler with a variety of choices. Our staff is so ready to support you with the best options based on your budget.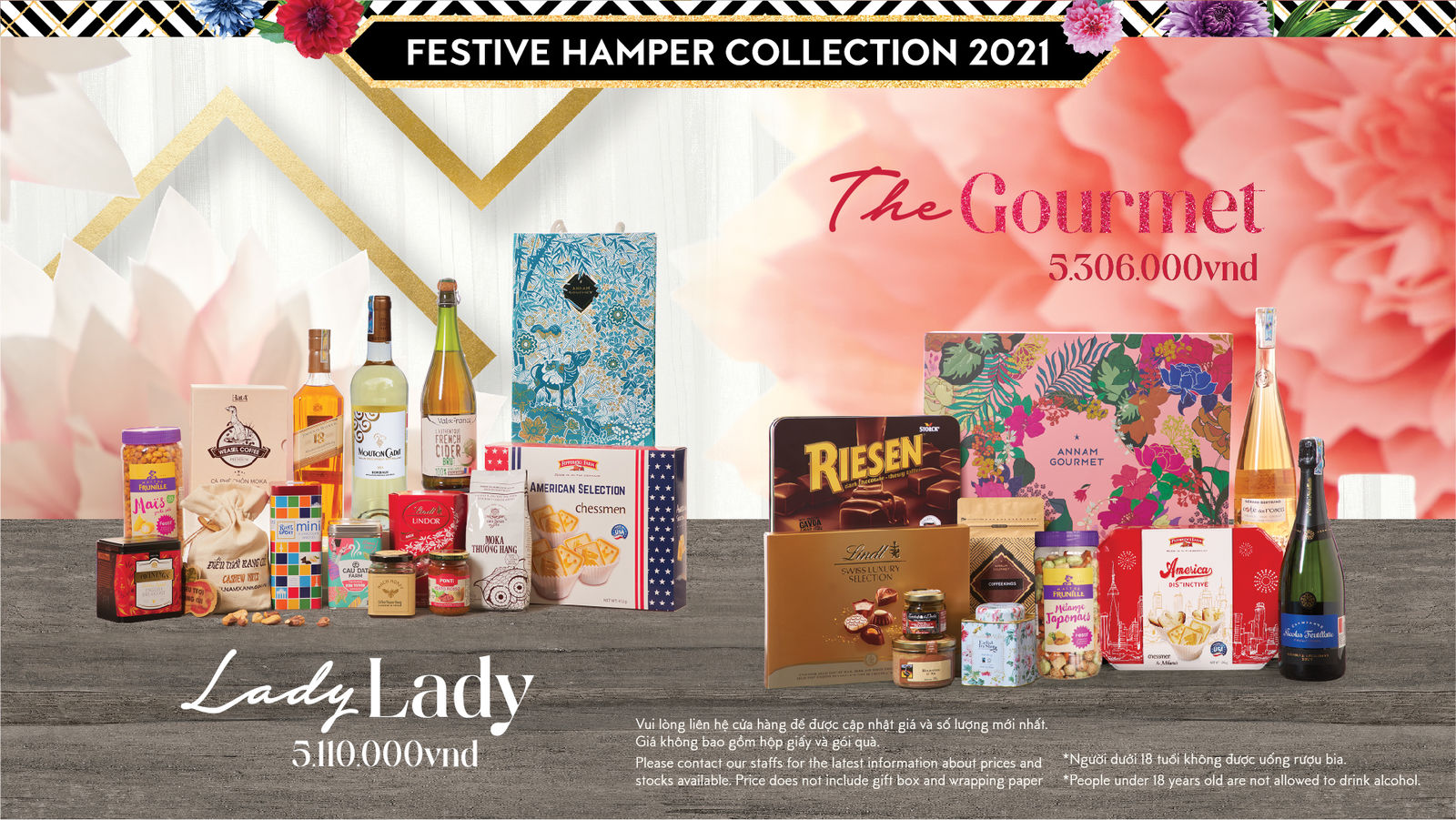 The attentiveness in every detail from each Annam Gourmet's hamper will conquer the recipients, even the most demanding one.
Annam Gourmet's Tet hampers suggestions:
1. Sweet Escape – Price: 2.319.000vnd
2. Perfect moment – Price: 2.549.000vnd
3. Temptation – Price 3.158.000vnd
4. The Grace – Price: 4.148.000vnd
5. The Fabulous – Price: 4.466.000vnd
6. The Elegant – Price: 4.485.000vnd
7. Lady Lady – Price: 5.110.000vnd
8. The Gourmet – Price: 5.306.000vnd
9. The Extraordinary – Price: 5.738.000vnd
10. Simply Divine – Price: 5.859.000vnd
11. Celebration: - Price: 6.821.000vnd
12. Extravaganza – Price: 9.365.000vnd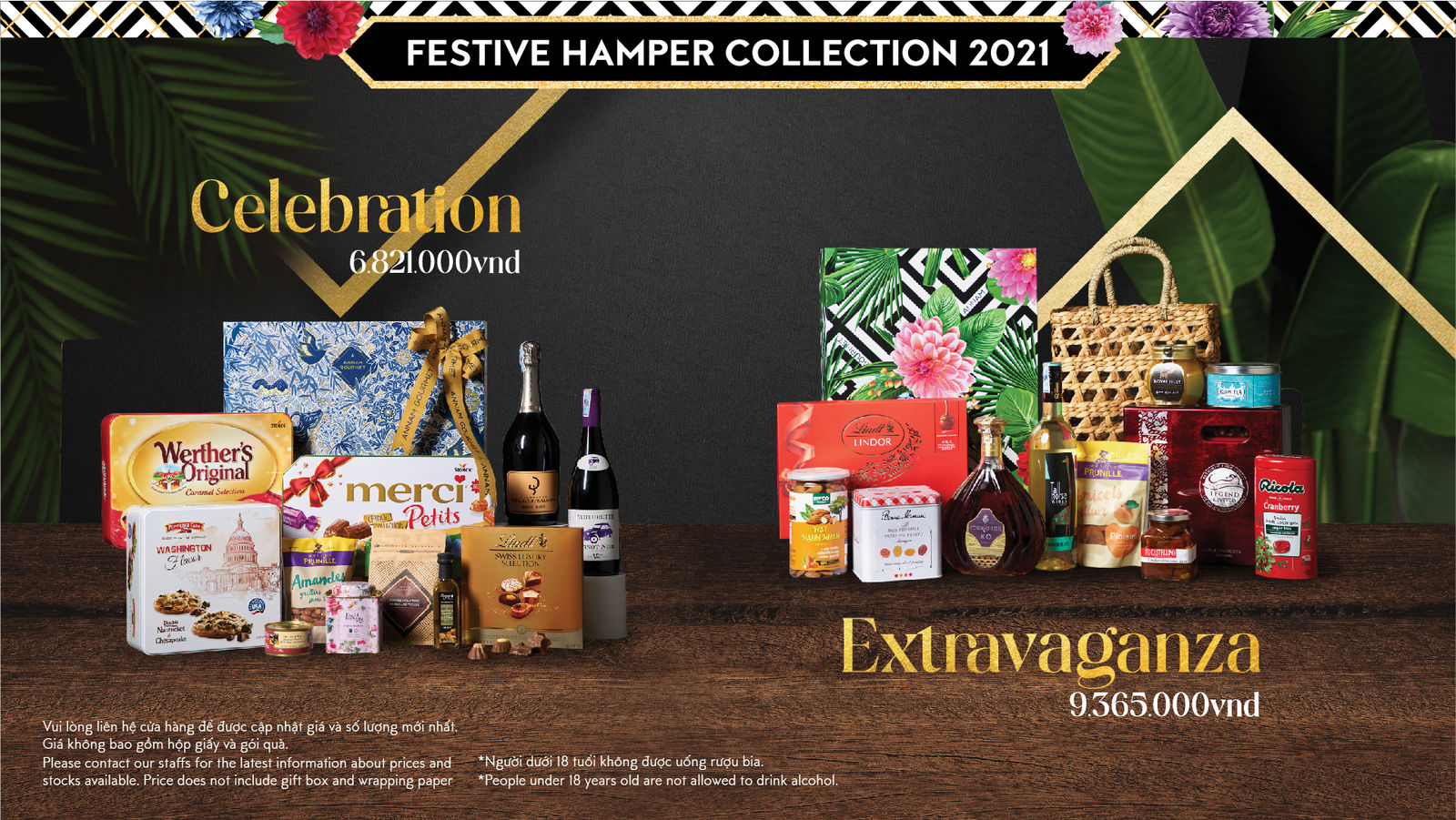 Click here for E-CATALOG: https://bit.ly/hampercollection2021
Place your order now! :arrow_right:: https://bit.ly/Festive2021order
For the fastest support: HOTLINE: 1900 636431 (8:30-17:30, Mon-Fri)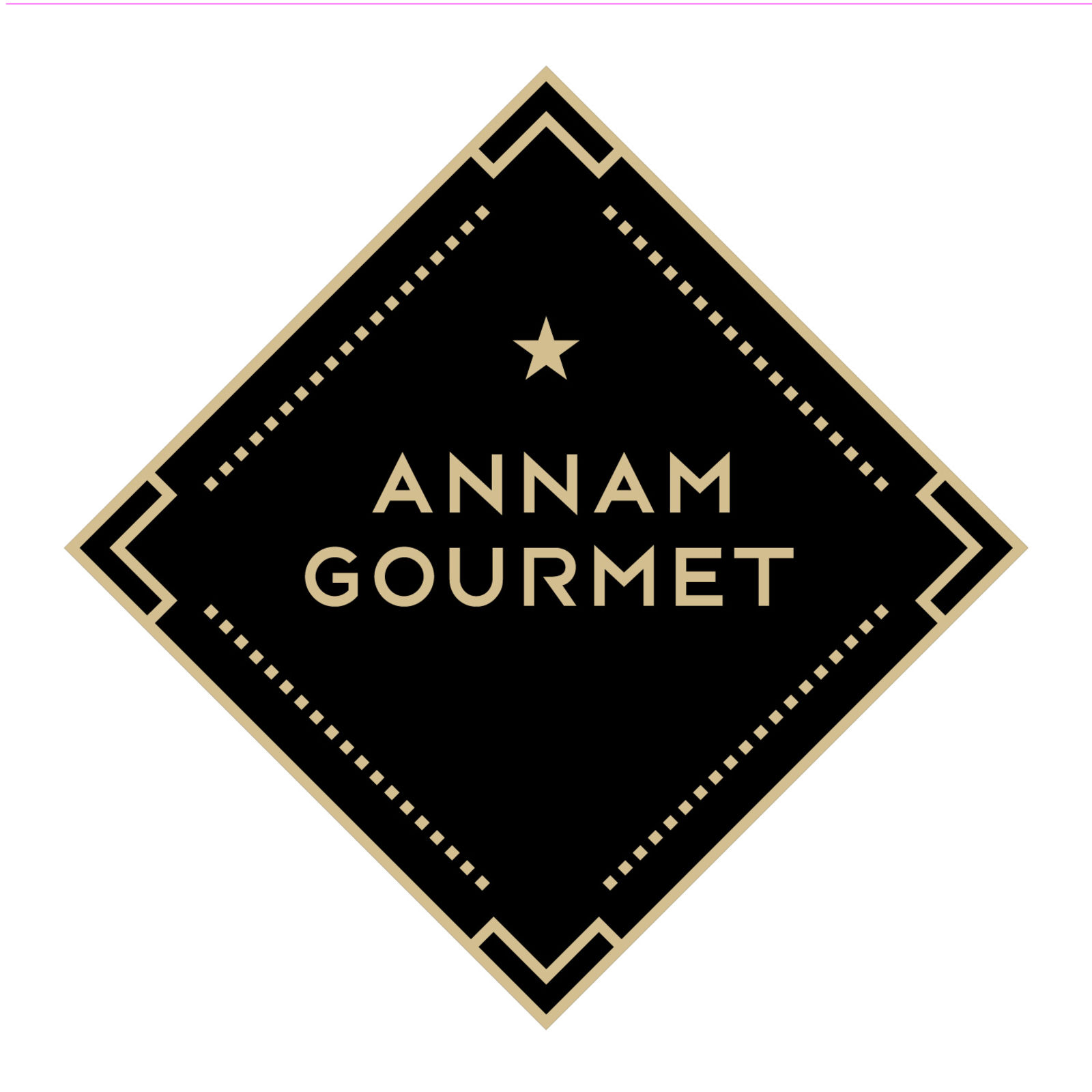 1900 636431
Annam Gourmet Hanoi | 51 Xuan Dieu St., Quang An Ward, Tay Ho Dist., Hanoi
Annam Gourmet Saigon Centre | 65 Le Loi St., Ben Nghe Ward, D.1, Ho Chi Minh
Annam Gourmet Hai Ba Trung | 16-18 Hai Ba Trung St., Ben Nghe Ward, D.1, Ho Chi Minh
Annam Gourmet Thao Dien | 41A Thao Dien St., Thao Dien Ward, D.2, Ho Chi Minh
Annam Gourmet Estella Place | 88 Song Hanh, An Phu, D2, Ho Chi Minh
Annam Gourmet Phu My Hung | 64-70 Nguyen Duc Canh St., Tan Phong Ward, D.7, Ho Chi Minh