Replacing the traditional business centre inside a hotel, Toong Nguyen Binh Khiem Saigon is inspired by the street, designed with two lanes of shared working space, wrapped inside conference rooms and private studios. The whole space resonates with the vibrant dynamic of urban transformation with seamless interior and a bold color palette, while preserving the much needed room for personal cultivation.
In the journey of reimagining urban spaces, Toong Nguyen Binh Khiem Saigon becomes the first professional work environment to be integrated into a smart hotel. In collaboration with Wink Hotels, Toong aims to transform the way millennial entrepreneurs and creatives travel, stay, and work. Instead of typing on your computer within the confinement of the hotel room, or holding endless virtual meetings in the traditional business center, we can now work at Toong. Enjoy the vibrancy of the shared working space, or immerse in the quietness of the private studios. Interact with the like-minded young ones who are staying at Wink Hotels, and participate in thoughtfully curated art and cultural programs.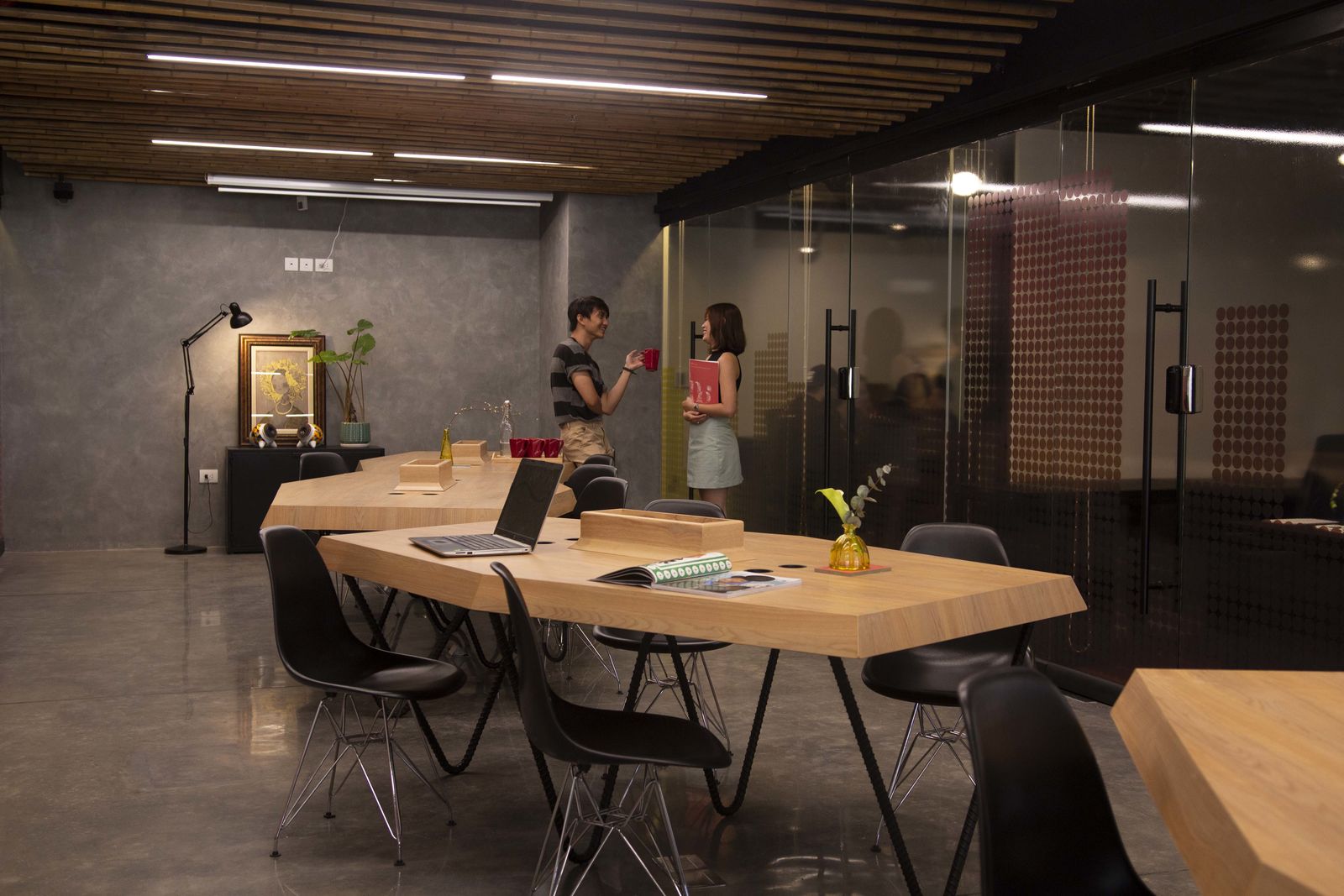 Individual customers can use the place to work all 24 hours and enterprises can book long-term serviced offices. All Toong's customers are welcomed at Toong Nguyen Binh Khiem without having to pay any additional costs, and get food from Wink's restaurant at a discounted price.
Visit Toong Nguyen Binh Khiem from today, and experience the workspace created for the business travellers of the world.
Accompanying Toong Nguyen Binh Khiem Saigon are Kajima Corporation – one of the oldest and largest construction companies in Japan, and core management partner Indochina Vanguard.
This joint venture plans to develop a network of 20 locations across Indochina (Vietnam, Laos, and Cambodia).
HN: 0962248585 | TP.HCM: 0944016969 | Nha Trang: 0326391379 | Vientiane: +856 (20) 55032400
Toong | 75 Nguyen Binh Khiem Street, Da Kao Ward, District 1, Ho Chi Minh City