Located at the 1st floor of Hanoi Daewoo Hotel, with the picturesque view overlooking the Serenity swimming pool and an opened air terrace, Duc Bao Gartenstadt Hanoi serves authentic German cuisine and exclusive imported beers & schnapps such as Krombacher, Schneider Weisse & Jägermeister, etc.
Featuring an oval bar and hardwood tables, Duc Bao Gartenstadt Hanoi reflects a blend of casual and traditional elegance, with a touch of Bavarian influence.
At Duc Bao Gartenstadt, traditional German cuisine is upgraded to 5-star standard with premium ingredients and beautiful decoration. Each dish is prepared with chef's secret to create a unique taste, while both retaining the spirit of German culinary culture and satisfying Vietnamese taste buds.
Signature dishes of Duc Bao Gartenstadt are German sausages, steamed pork rolls, crispy pork rolls, stewed beef with grape sauce or breadcrumbs. Explore the world of sausages at Duc Bao Gartenstadt with countless attractive options such as smoked, fried, crispy, frankfurter, spicy, white, chicken, lamb, veal ..., served with French fries, red cabbage, melon German mustard or olive mustard sauce. Enjoy an interesting start with the full range of sweet, sour and spicy flavors in the journey of discovering the culinary culture of one of European oldest countries.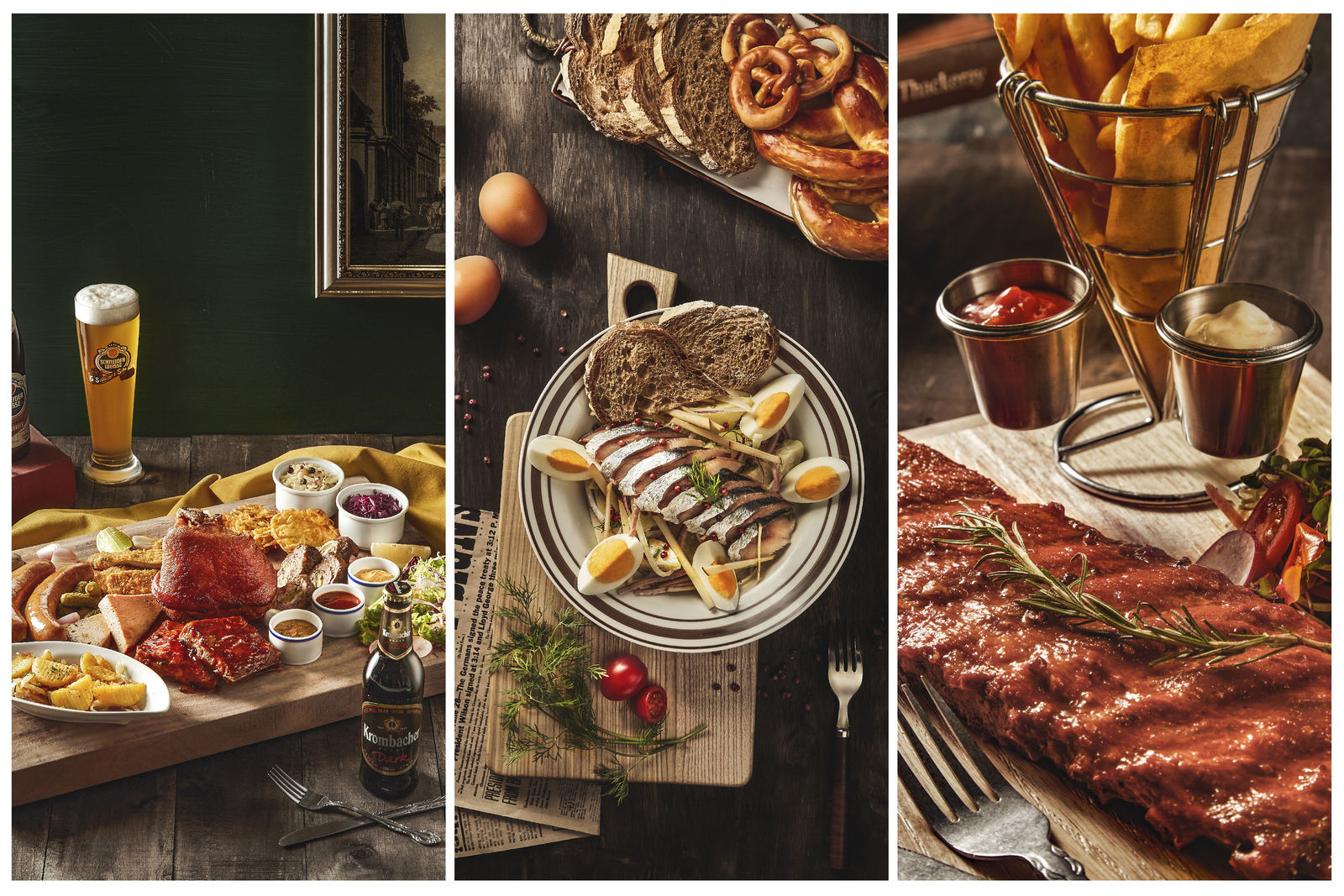 To balance the taste after finishing fried dishes, Duc Bao Gartenstadt also offers German signature salads such as herring salad mixed with potatoes, ham, apples, boiled eggs, onions and cakes, German bread. In just a simple salad dish, diners have fully explored the taste of German cuisine.
The restaurant is the only place to serve two premium draught beers which are Schneider Weisse and Krombacher. As healthy wheat beers with excellent taste, Schneider Weisse and Krombacher are certified for quality under the Reinheitsgebot Act - the German beer purity law issued in 1516.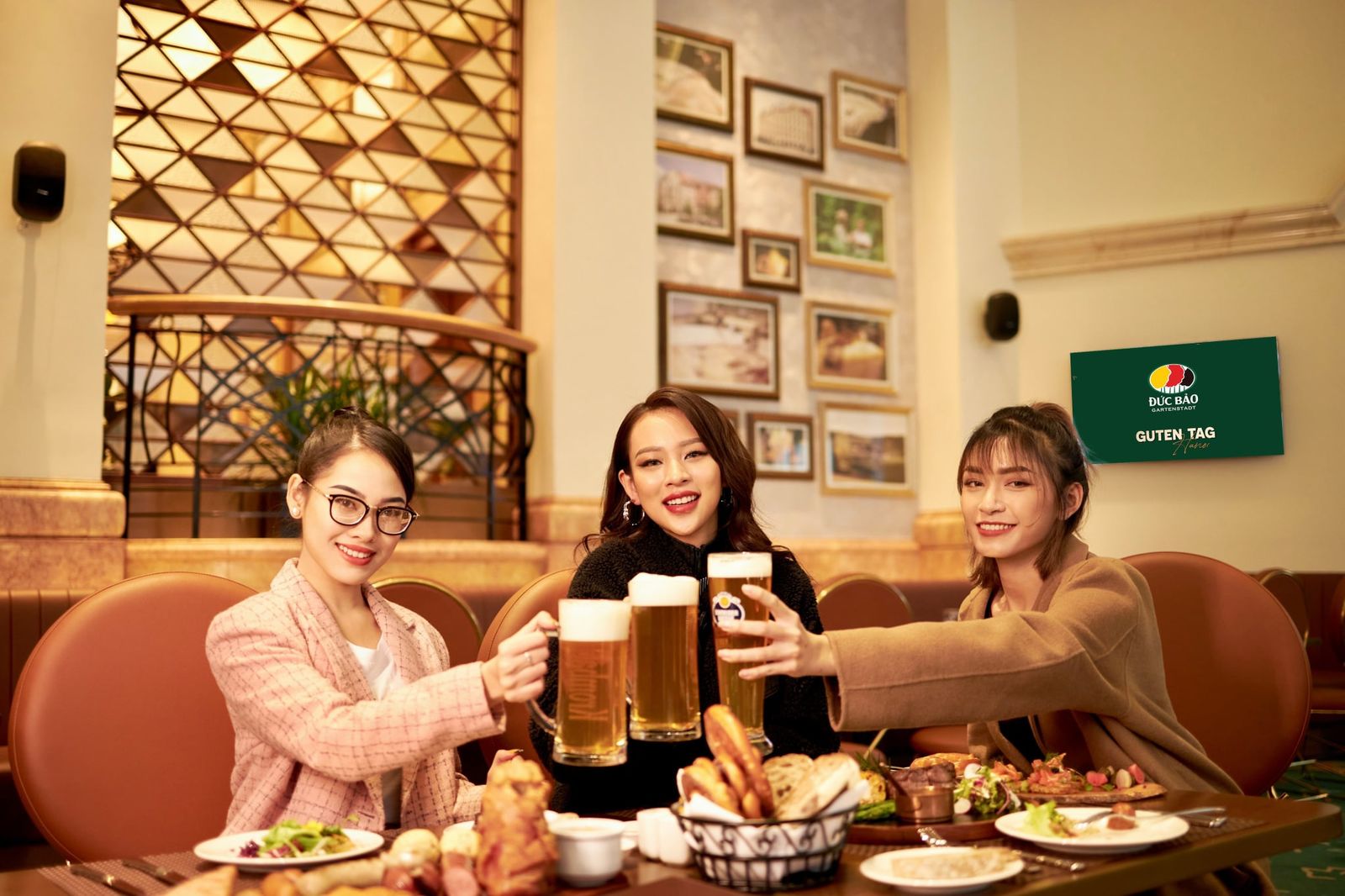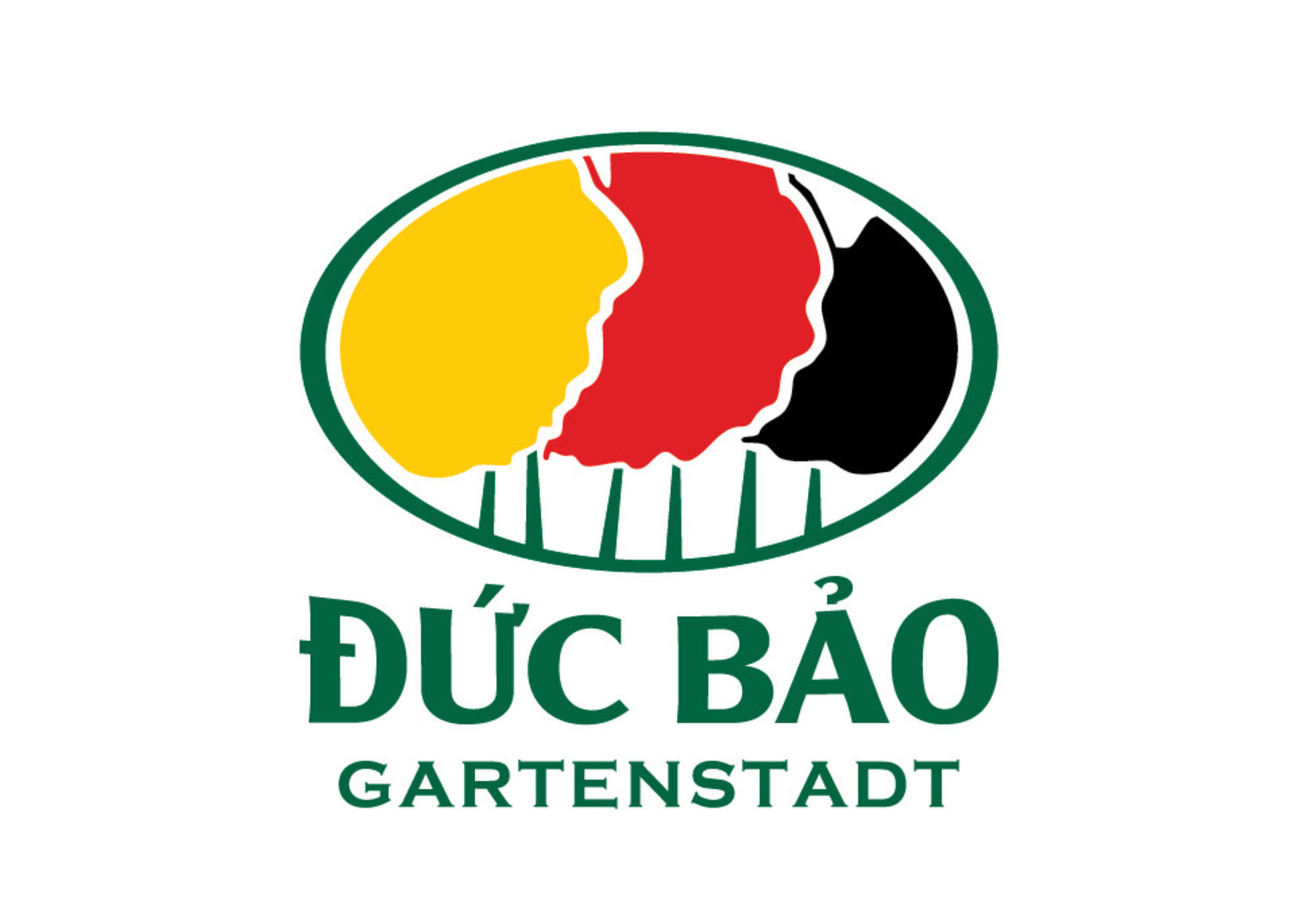 Duc Bao Gartenstadt's Facebook
090 173 9098
Duc Bao Gartenstadt | 360 Kim Ma Street, Ba Dinh District, Hanoi