Saigon's dining scene is becoming increasingly diverse and innovative, with a number of exciting new concepts entering the market in recent years. 'NAMO is a fine example of this movement, taking the mantle as one of the pioneers of premium, large cut steak sharing platters in the city.
From the team behind Hai Ba Trung's 'NAMO Pizzeria, the Tuscan Grill's specialties are a diverse collection of premium cuts and steaks of mouthwatering beef, from a bistecca fiorentina and tomahawk to a Florence-style T-bone. Served along with a number of classic sides, many of the restaurant's candle-lit tables feature platters of the aforementioned cuts being shared between friends and family.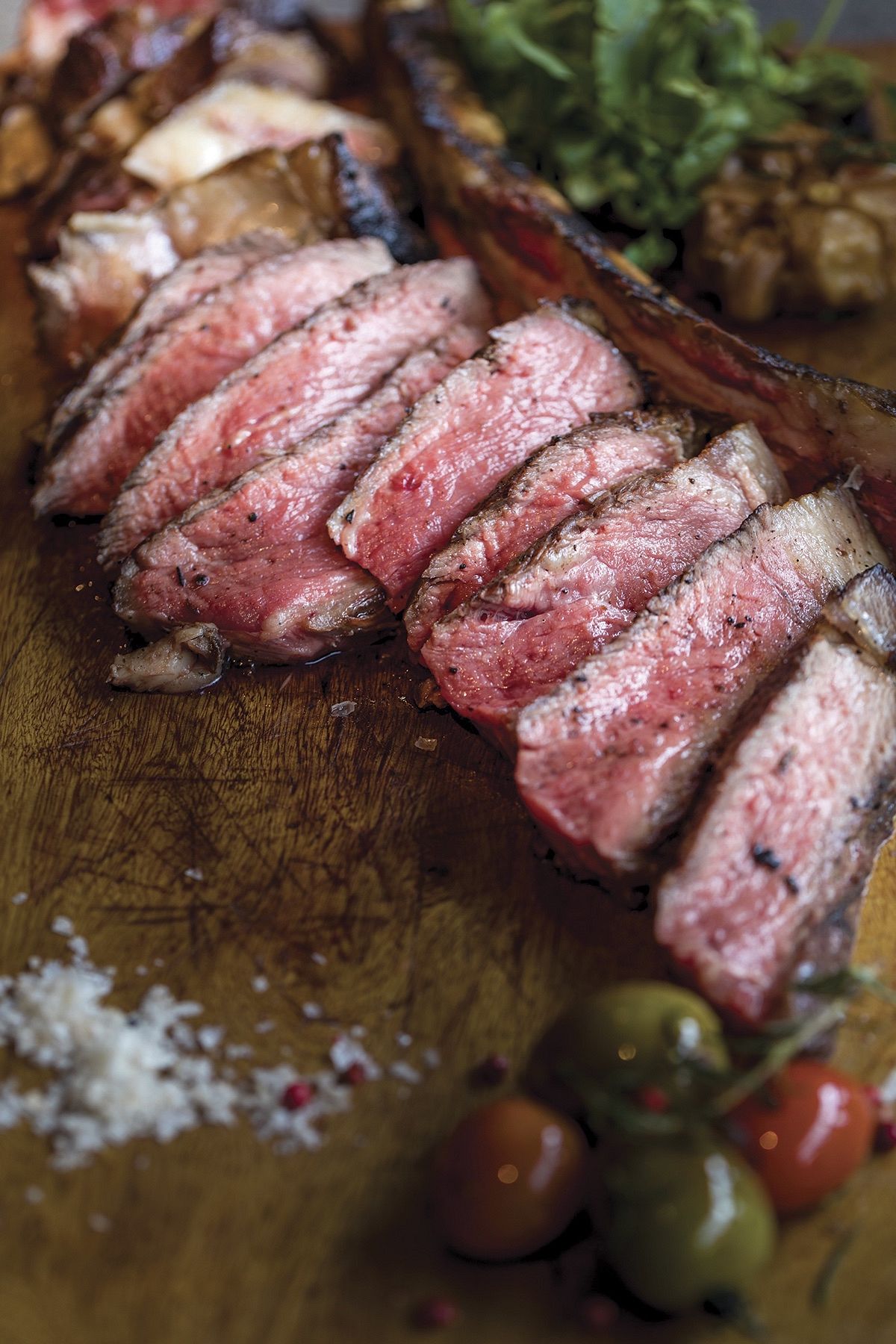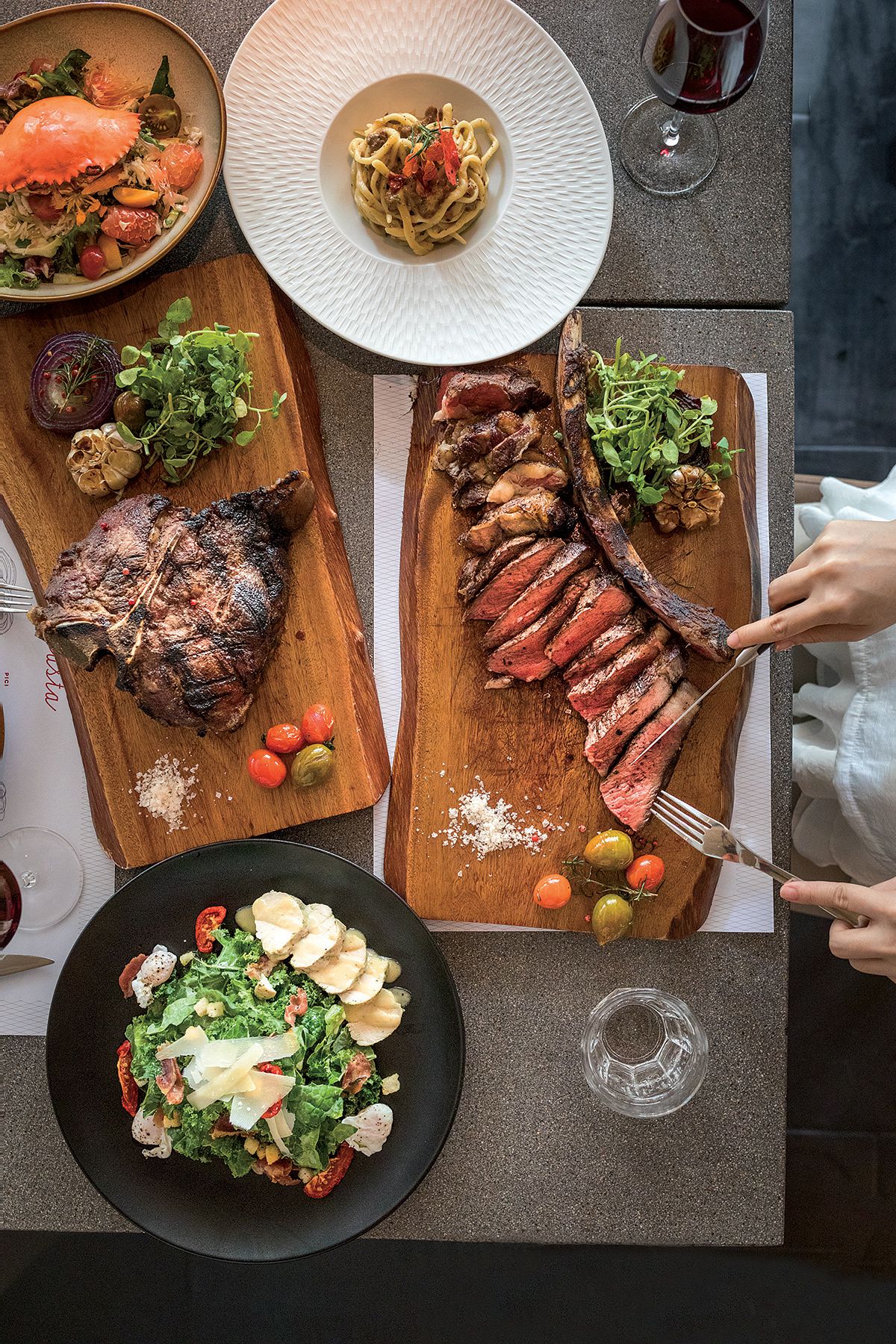 Similar scenes unfold at the Pizzeria, where sharing platters take the form of meter-long pizzas, highlighting 'NAMO's philosophy of sharing the delights of life. At the Tuscan Grill, the large, premium steaks serve as a centerpiece, and after a few bites it's clear why the bistecca fiorentina and tomahawk have been gaining fans the world over.
It's an example of how seriously 'NAMO takes the quality of their steaks, importing only the best Australian meats and aging them for 20-30 days. The chef, constantly exploring ways to create additional dimensions of flavor, is currently experimenting with aging steaks for 40 days and the innovative technique of whiskey-aged beef.
Such methods and standards are clearly on display when it comes to 'NAMO's signature bistecca fiorentina. The steak is seasoned with salt, pepper and Tuscan herbs, then flash-grilled at a high temperature to create a charred crust and tender center, making for a sublimely gourmet experience.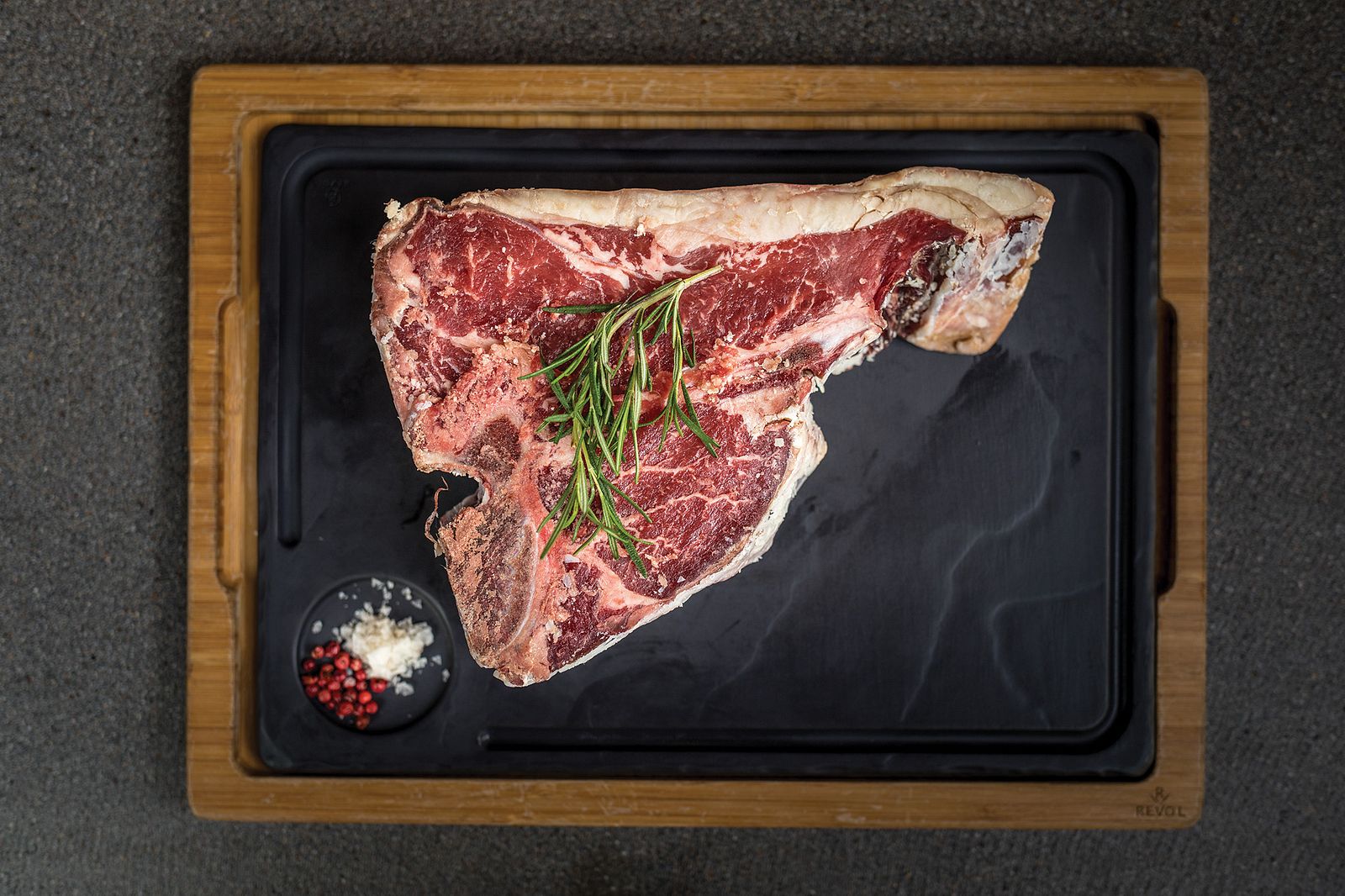 The bistecca fiorentina is joined by the tomahawk, which weighs in at over 1 kg, gaining it the nickname "King of the T-Bone." When one of these hits the table, a few conversations are likely to be cut short.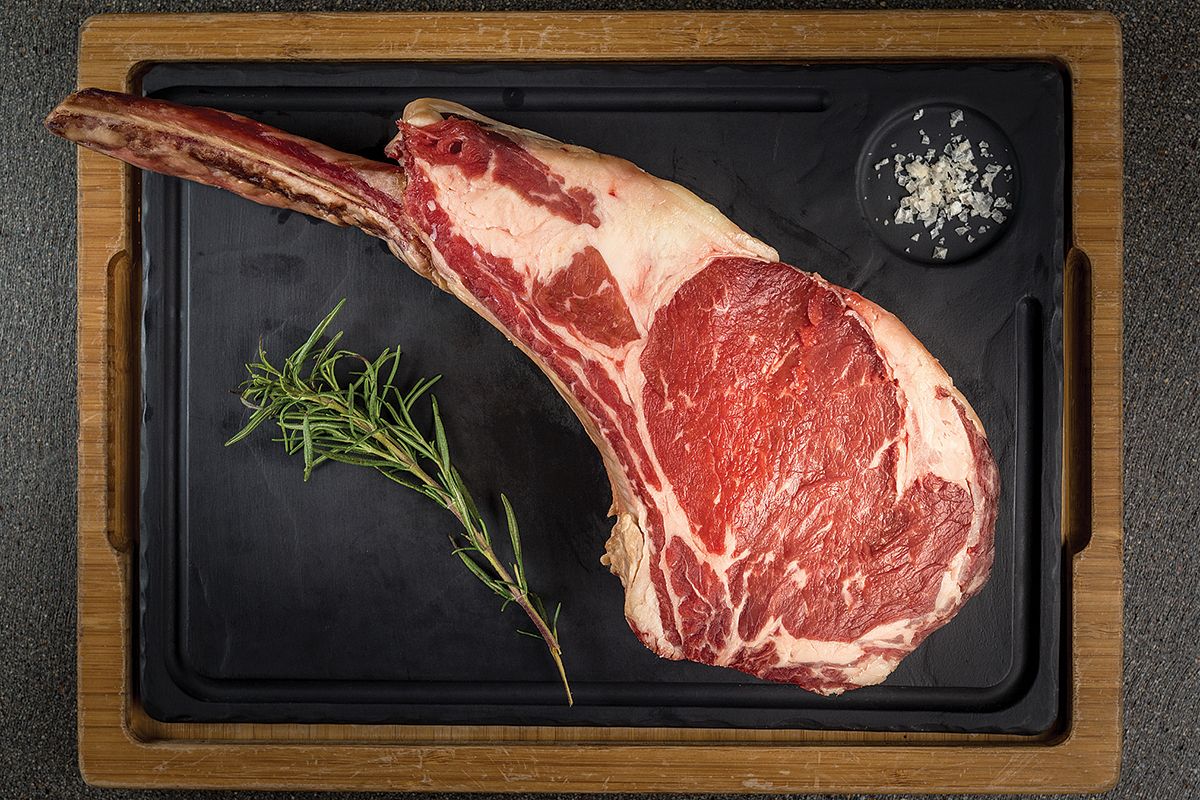 While the bistecca fiorentina and tomahawk are menu staples, the Wagyu tomahawk bone-in rib-eye – among the world's most sought-after cuts – headlines 'NAMO's 'Wagyu Month'. The superior grain-fed Black Angus is dry-aged before being aged again in beef fat, creating layer after layer of flavor. Once these steaks get into the hands of 'NAMO's Tuscan-trained chef, they are seasoned by a man who knows just what each prime cut of meat needs. Then, steaks are allowed to rest before they are cooked in order to reach the perfect tenderness. The Wagyu tomahawk is already a hit, with all 20 steaks sold within days of launching.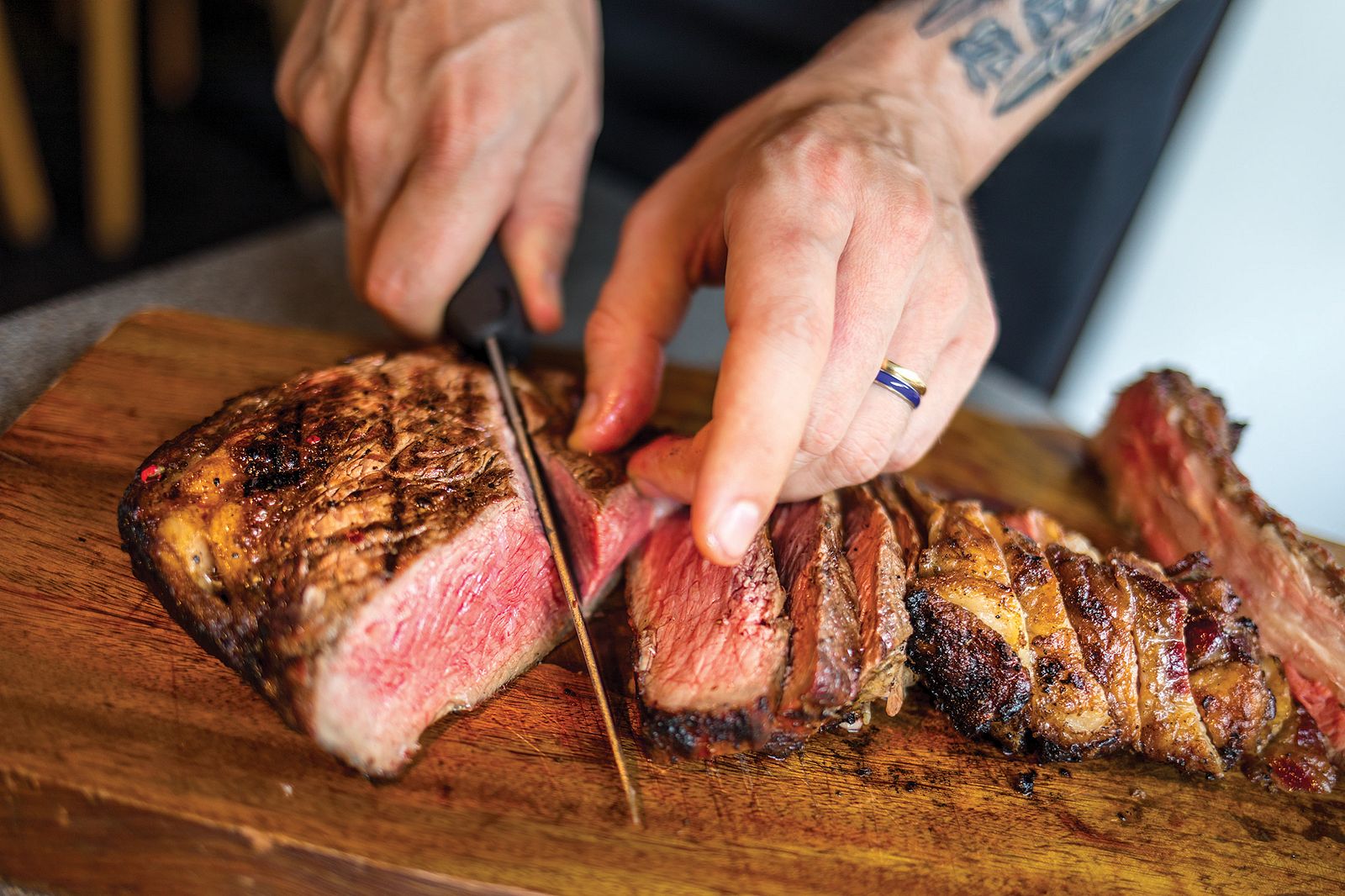 Such cuts are worthy of a careful carving, and 'NAMO's well-trained staff – each team member goes through a six-month training period – are particularly adept at cutting these large sharing steaks properly.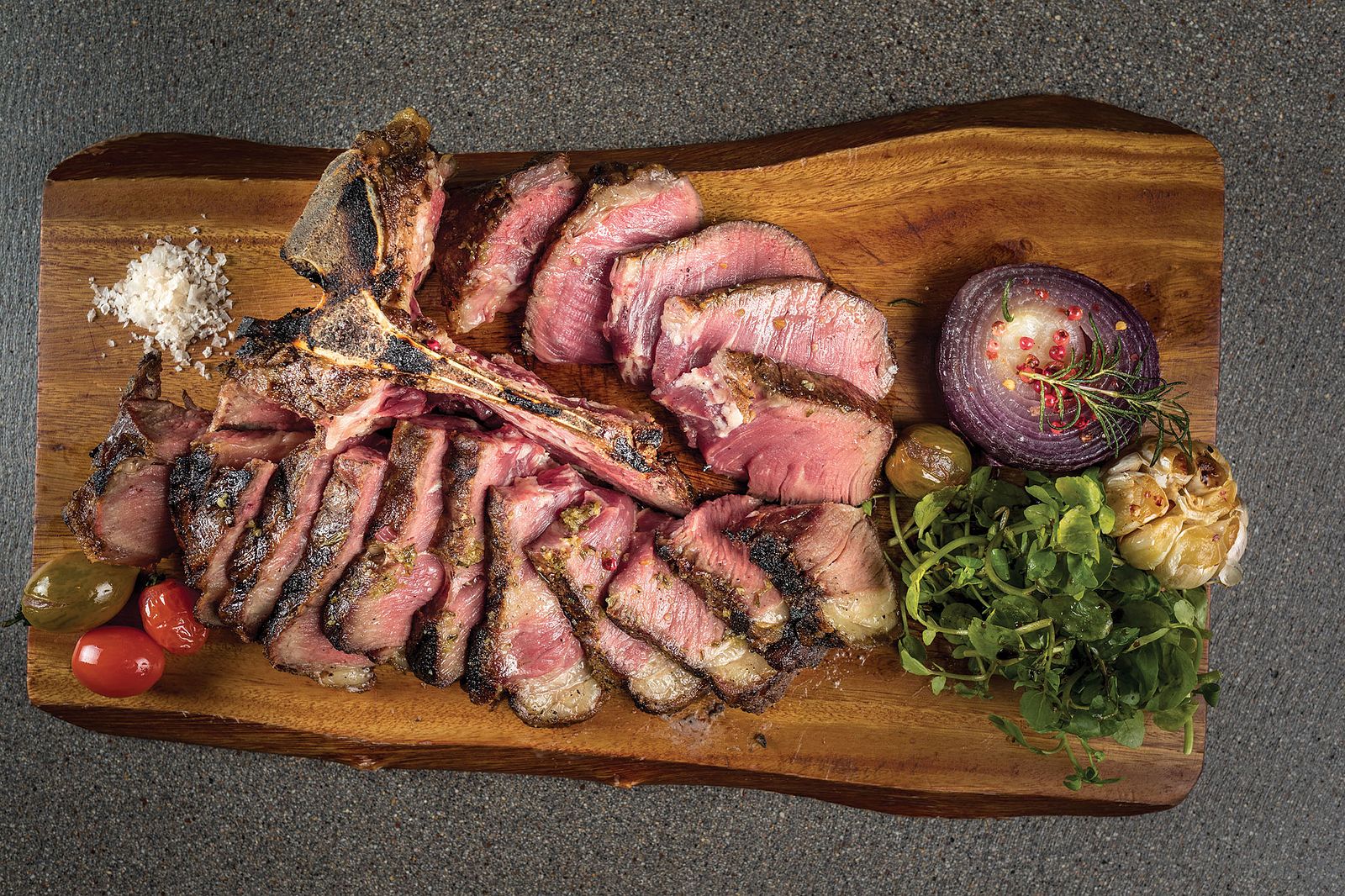 Beyond the top-notch food and service, the 'premium casual' philosophy is evident in the setting, with broad windows offering a panoramic view of busy Pasteur Street outside. 'NAMO's well-stocked selection of Tuscan wines is yet another draw, allowing diners to enjoy prime cuts and excellent Italian wine while watching Saigon go by outside.
028 3822 1431
Operating hours: Sun - Thu 11:00am - 10:00pm, Fri - Sat 11:00am - 11:00pm
146-148 Pasteur, D.1, Ho Chi Minh City