With the word 'brewing' in their name, one could be forgiven for thinking that East West is solely a beer company. However, the team behind the brewery pays equal attention and care to their dining program, while beer plays a large role in that as well.
Cyndi Tran, East West's Executive Chef and a transplant from Los Angeles who cooked at the Four Seasons in Beverly Hills, explains that she will be able to use ingredients left over from the brewing process in her culinary creations. "The exciting thing about us brewing on-site…is what I can do with all the spent grains and hops they're using to brew the beer," she says.
"We have such close access to it and there will be inventory all the time, so I've been doing a lot of research and I'm really excited to try out some recipes with the spent grains," Tran adds.
These ingredients are currently used in cookie dough for the ice cream sandwiches and pancakes during weekend brunch. The kitchen team is working on perfecting spent grain-based bread as well.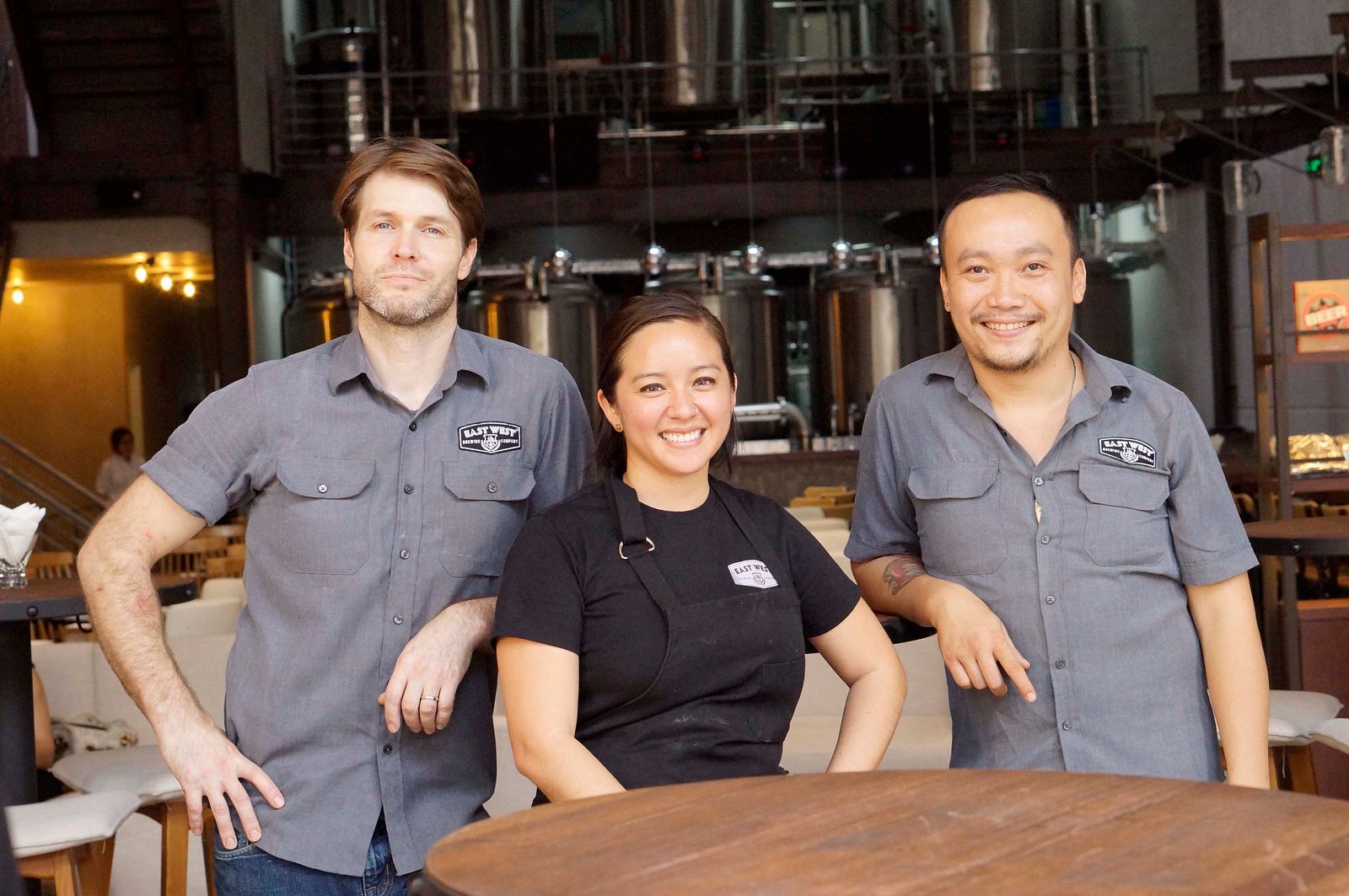 "I'm very excited about doing things," Tran says. "With all the different beer flavors like the coffee vanilla porter, as soon as I heard about that I thought of so many desserts we could make with flour from that."
According to the chef, the kegs used to store beer will also be used in the kitchen. "When you have a keg that can't be used anymore, you can use it for a pickling brine, so we'll have a whole pickling production of vegetables and other ingredients that can be pickled with different beers," Tran explains. "We're spending so much time making great beers, we're not going to waste any of it."
Sean Thommen, Head Brewer at East West, further emphasizes the close relationship between beer and food at the brewery. "Pairing food and beer together will be a big part of craft beer culture," he shares.
He explains that beer's strong flavors will help this process. "Beer is so varied and specific, so in a pumpkin spiced beer, you won't have notes of it like you would with wine, there will just be those flavors," he says. "From a food and beverage viewpoint that's a cool thing that can be new to the city." Every dish at East West has a matching beer.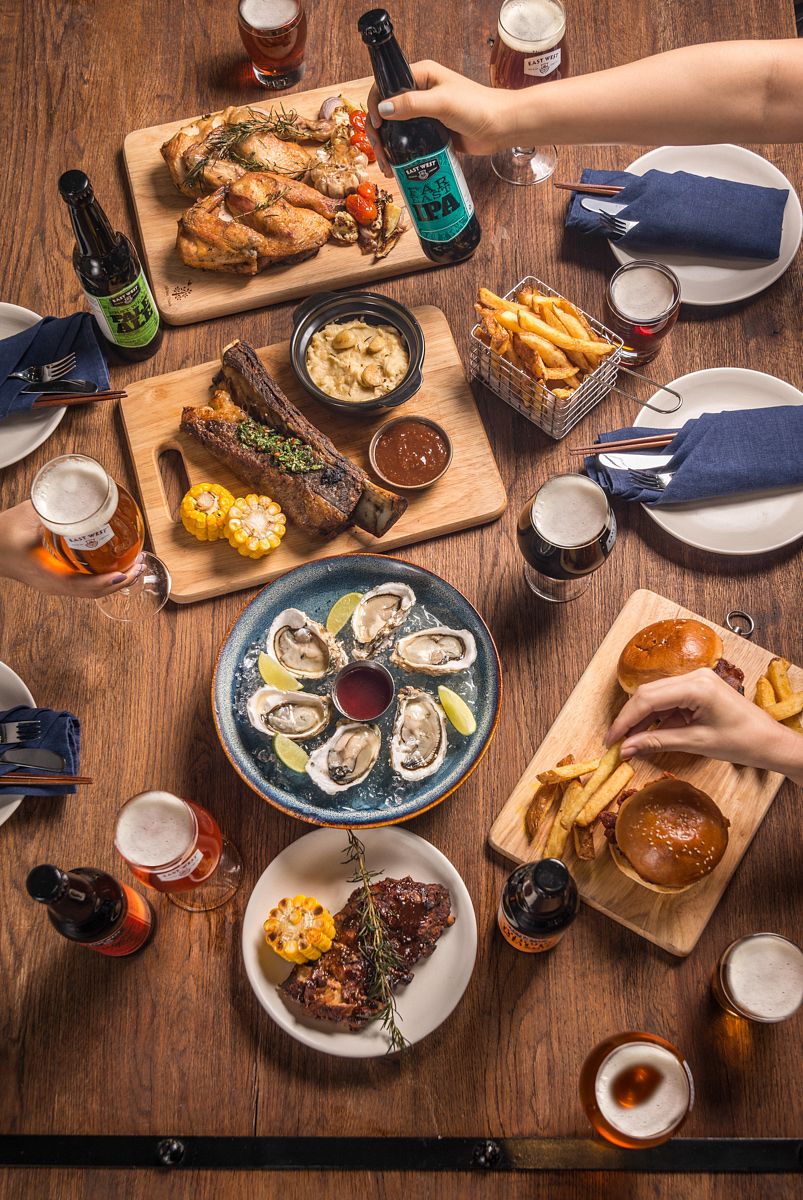 When it comes to the menu itself, Tran aims to avoid the fusion tag while still bringing in a range of influences. "Given the name of the brewery there will be a good amount of classic Western gastropub dishes tied in with Vietnamese cuisine, focusing more on authentic flavors," she shares. "I'm not going to try to compete with the lady selling pho on the street for VND10,000 and will make it 100 times better than me."
However, as a half-Vietnamese chef she is familiar with such flavors, and will use that fluency in her dishes. "I'll tune my palette and work with my sous chef, who is Vietnamese, and put on something of a Western twist," Tran says. For example, bò kho with a cracked egg, bread and a bit of salsa.
Tran adds to this cooking philosophy, highlighting the efforts they have taken to add their own touch to certain dishes. "One of the big things we discussed when we were planning things was, if you're going to do a burger, how do you make it East West? You can do all sorts of weird and crazy things but just doing simple things like making our own pickles, making our own IPA ketchup or BBQ sauce, for example," she says.
East West recently began adding sharing platters to their menu as well to cater towards Vietnam's communal dining culture. These include the whole roasted chicken, rack of BBQ ribs and roasted short ribs on the bone, as well as specials like whole roasted duck, which sold out on one recent night.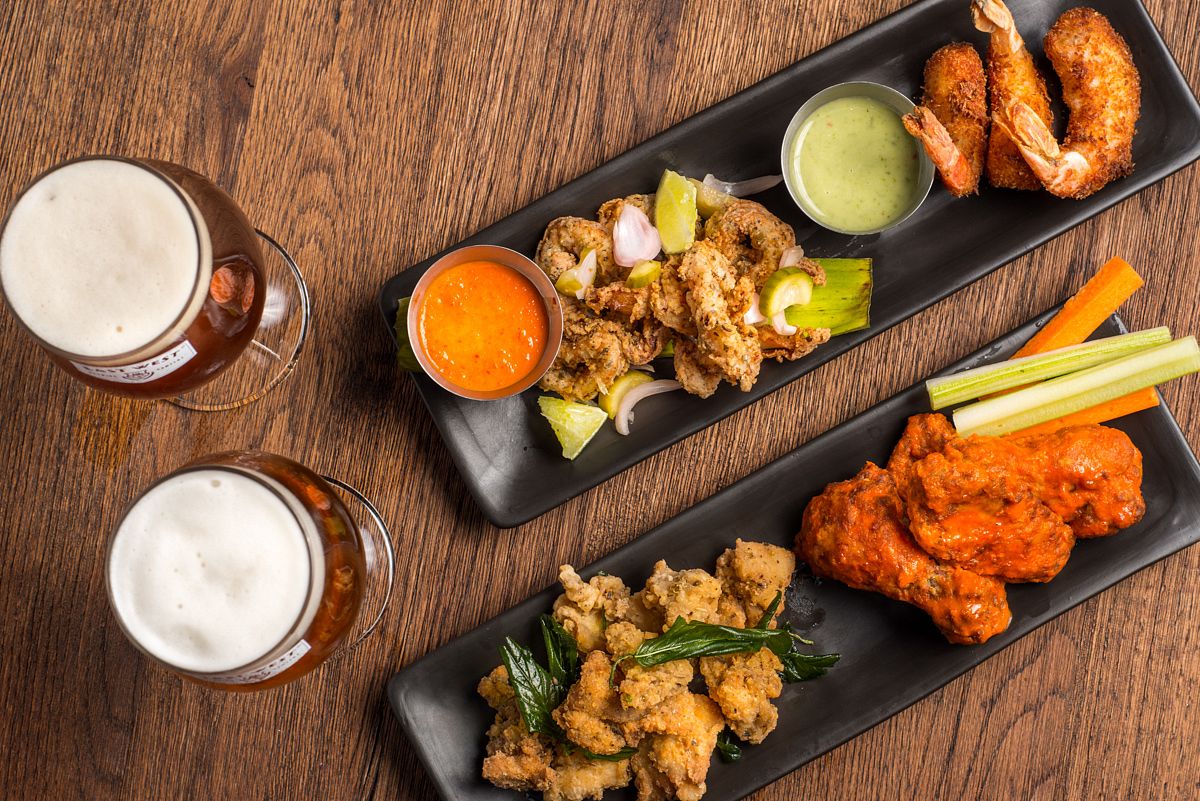 The brewery also offers a happy hour on weekdays from 3pm-6pm, during which guests can choose a bar bite to accompany a tasting flight or two 330ml beers. Meanwhile a lunch deal is available from 11am-2pm during the week. Lunch specials are rotated monthly and feature both Vietnamese and Western dishes.
Weekends, meanwhile, feature the Kegs N' Eggs brunch, which includes unlimited a la carte plates, a cold buffet and a raw bar along with free flow rosé mimosas, sparkling wine, craft beer and Bloody Marys for VND 750,000. Surprisingly, this weekly brunch at the brewery attracts a lot of the expat residents.
In the end, however, beer is still largely in the driver's seat. Tran explains that "the types of beer kind of help me narrow down the dishes, and I know that each dish will be based off of that. I can't put a craft beer in every item, but generally that's what it comes out to. The beers are definitely a big influence in everything we're doing."
East West Brewing Co.'s Facebook Page
East West Brewing Co.'s website
11:00am - 11:00pm
181 – 185 Ly Tu Trong, D.1, Ho Chi Minh City