A fantasy film will represent Vietnam at the 2022 Sundance Film Festival.
Viet Nam Newsreports that Maika – Cô bé đến từ hành tinh khác (Maika – The Girl From Another Planet), is directed by Hàm Trần and is the result of a co-production between BHD, the Cinema Department under the Ministry of Culture, Sports and Tourism, and other production companies.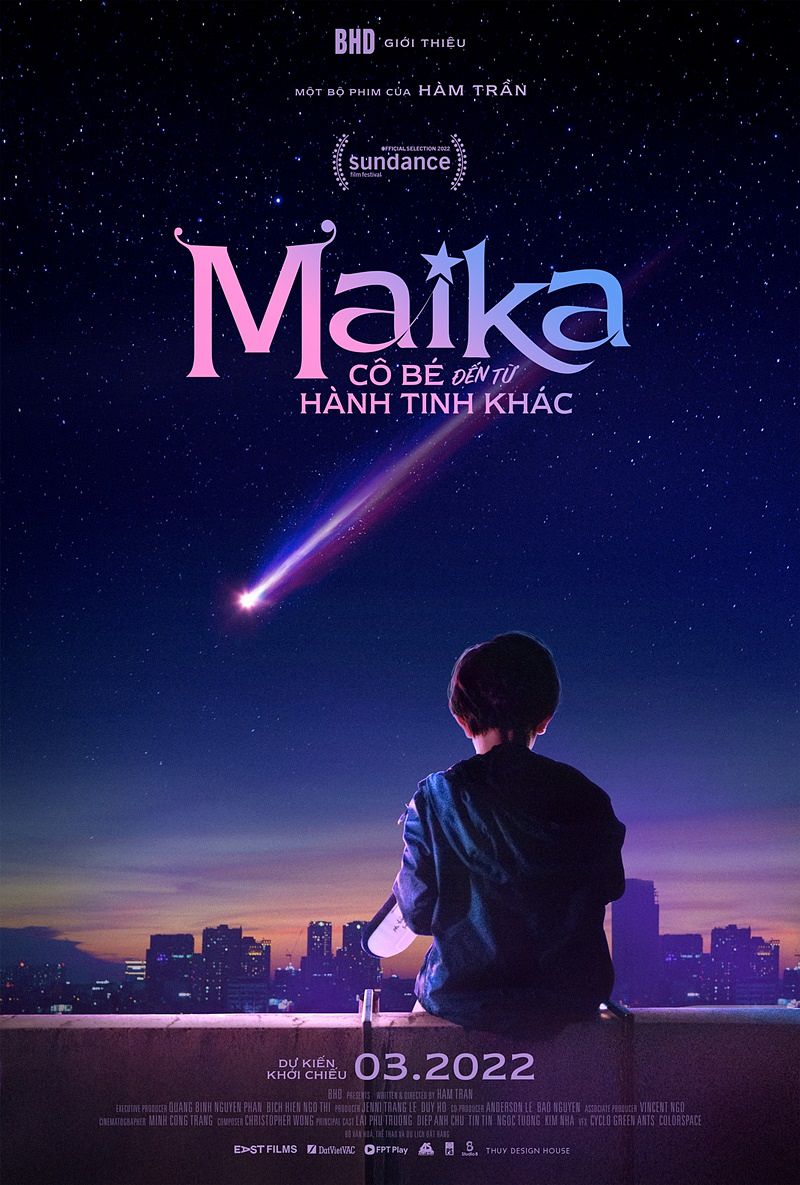 The film tells the tale of Hùng, a boy whose mother dies. He withdraws into solitude until he meets Maika, a girl from another world looking for friends on Earth.
Maika was inspired by a character of the same name in the Slovak children's TV series Spadla z oblakov, or 'The Girl Who Fell From the Sky,' which aired from 1978 to 1983 and played in Vietnam.
Hàm Trần, the director, is Vietnamese American and has worked as a director, producer, screenwriter and film editor. In Vietnam, he was behind film projects including Âm Mưu Giày Gót Nhọn (How to Fight in Six-Inch Heels), Siêu Trộm (Super Thief), and Bạn Gái Tôi Là Sếp (My Girlfriend is the Boss).
Sundance will be held from January 20 to 30, 2022 in the United States, featuring 82 films from 28 countries selected from roughly 15,000 global submissions. Vietnam and the Philippines are the only countries in Southeast Asia to send a project to the festival. According to BHD, Maika will hit local theaters next year in March.
[Top image via Nguoi Lao Dong]