Despite having changed locations twice in the last three years, Spicy Pho Bay remains one of Tay Ho's most popular street food spots.
"Our first location was on Duy Tan," says Tran Van Nhat, the restaurant's cheery owner. "The landlord saw how popular the restaurant was, and asked us to leave. There's now a very similar looking restaurant there."
The newest location, at 1a Dang Thai Mai, is enjoying steady footfall too, with Nhat enjoying the breather he's taking to tell his story. "The move to Au Co was always a temporary one while we waited for this place to be available," he adds.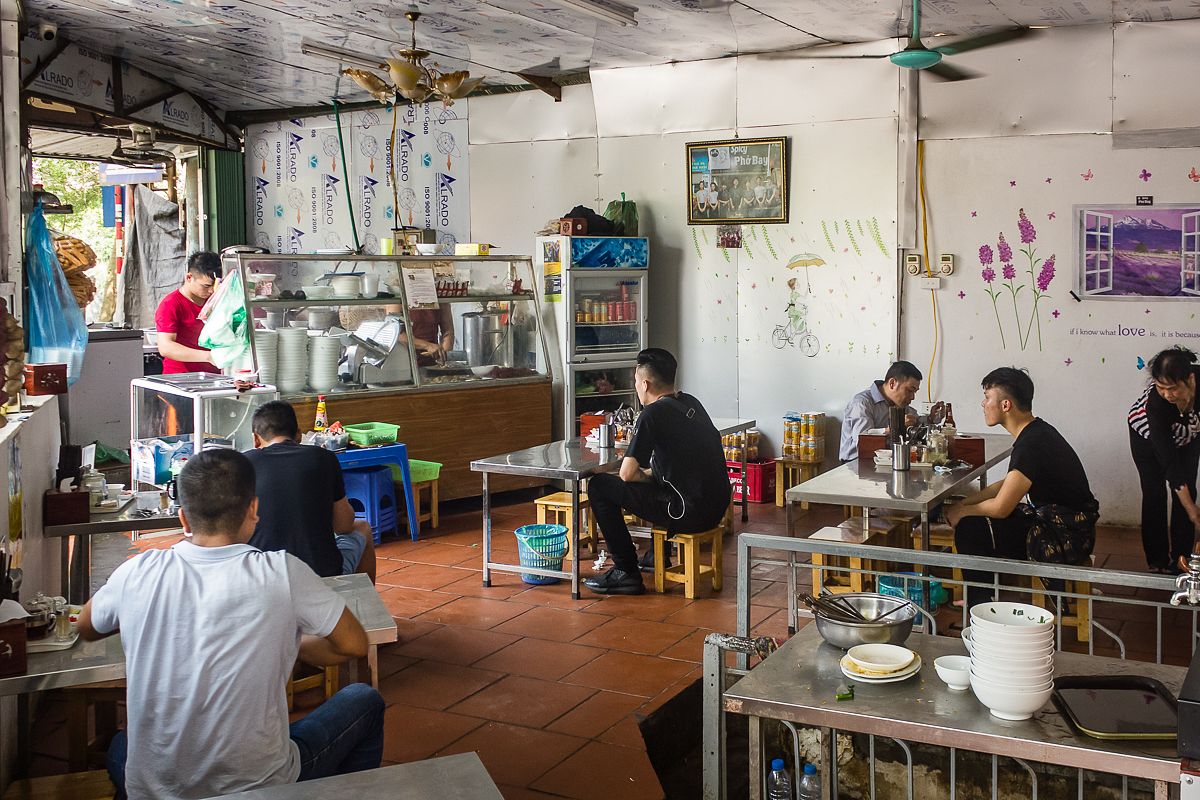 I go for a classic phởbò, although you can also get phở xào, mì xào and cơm rang here. The meat is succulent and mouthwatering and the broth is rich and beefy. Jars of fiery homemade chili sauce are also available to add an extra kick.
"I was a chef for a Swedish restaurant before," Nhat continues, "but I decided to open my own place. We would spend days there creating stock for beef stew, and it reminded me of how we create phở in Vietnam."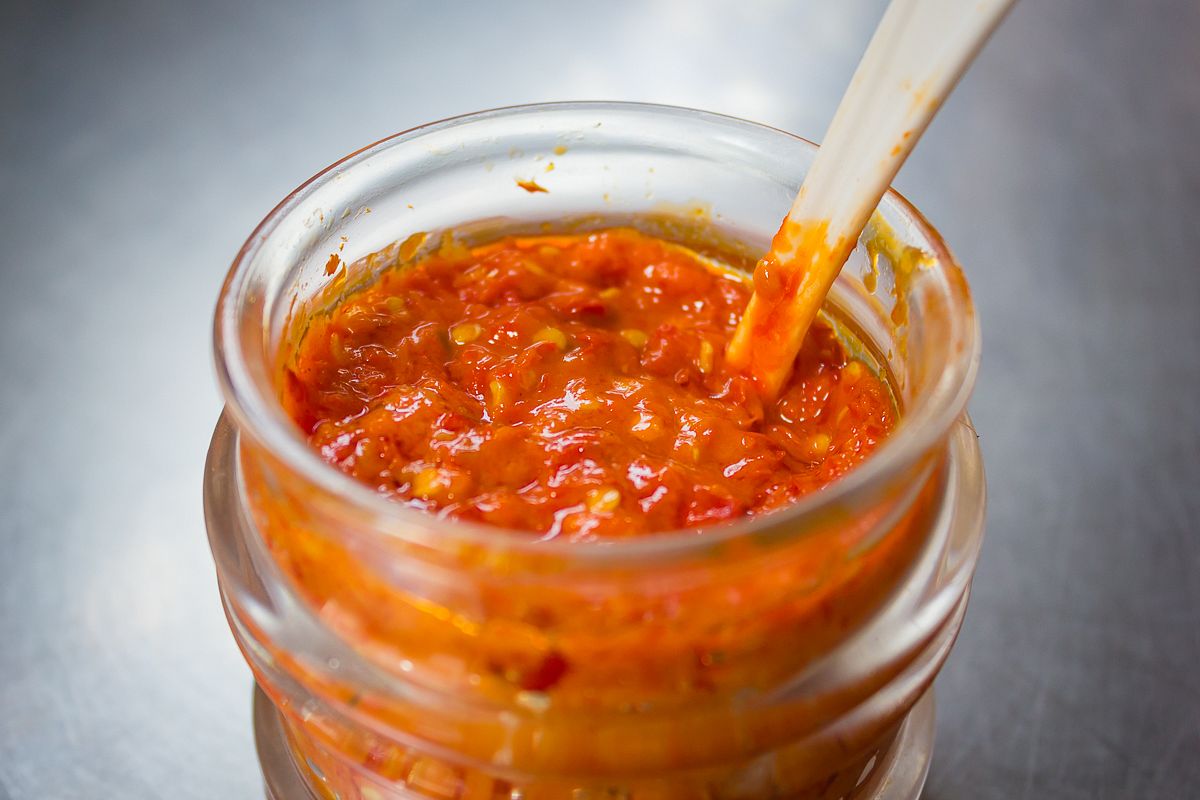 "I wanted to make the broth a little different, so I created the recipe myself. Traditionally, the broth is more about fish sauce. I use less fish sauce, and I have my own special way of using the bones to create stock too," he explains
Broth for pho is generally made by boiling beef bones, oxtails, charred onion, ginger and spices. There's no way Nhat would give away his recipe, but I'm wondering if he creates a more intense flavor by leaving some beef on the bones when making the stock.
Either way, it's fairly clear that customers come for the taste, as the style of the place is very basic; insulation panels form the ceiling and the only decoration is a huge Spicy Pho Bay sign on the roadside wall and an incongruous framed photo of lavender fields leading to a snow-capped mountain.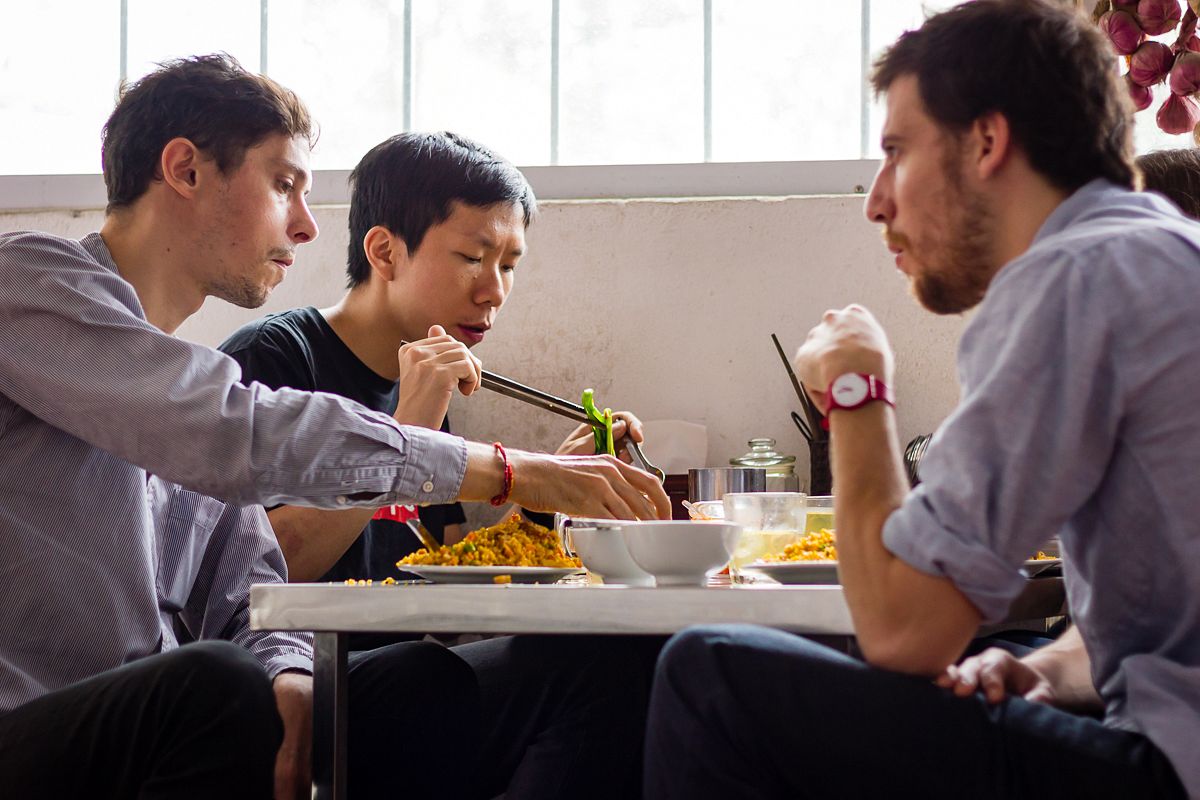 It's busy nonetheless, with expats and locals taking their time and enjoying gentle chatter over post-lunch trà đá. No doubt they are here for the price, too; my meal was VND30,000 and there's nothing on the menu more expensive than VND50,000.
"It's difficult to say if we will stay here permanently. Maybe they will enlarge the road here too and we'll have to move again," reflects Nhat, before returning to a hectic afternoon of serving customers.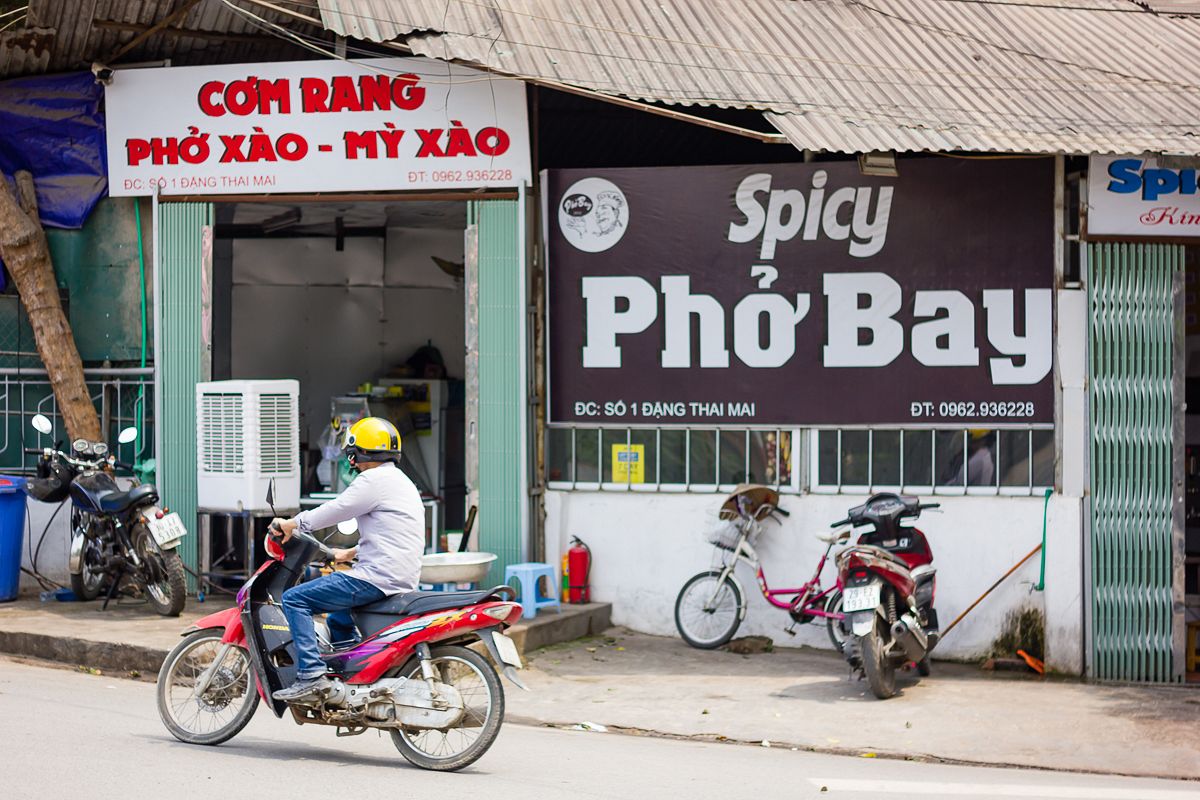 Spicy Pho Bay is open from 7am to 11pm.
To sum up:
Taste 5
Price 5
Atmosphere 3
Friendliness 4
Location 4
Chris Humphrey is a Hanoi-based writer, photographer and editor.
Spicy Pho Bay
1a Dang Thai May, Tay Ho

---

Related Articles:
---