Chè, the mercurial Vietnamese dessert soup, is appreciated by Hanoians both young and old. Whether wheeled around narrow streets in the Old Quarter, carried on shoulder poles or served in shop fronts that spill out onto streets and sidewalks, the variety of both venues and tastes is almost infinite.
I've tried quite a few chè spots in Hanoi, but with deep flavors and beautiful presentation, Little Bowl offers something utterly special.
"I don't use any artificial flavoring in my chè," says 29-year-old owner Pham Lan Huong, who added that, unlike many of her competitors, she creates everything here in her small shop, such as pandan juice to make pandan jelly, and beet juice to make beet jelly. When I stopped by one day, she was bent over a small table slicing pandan leaves to make a new batch.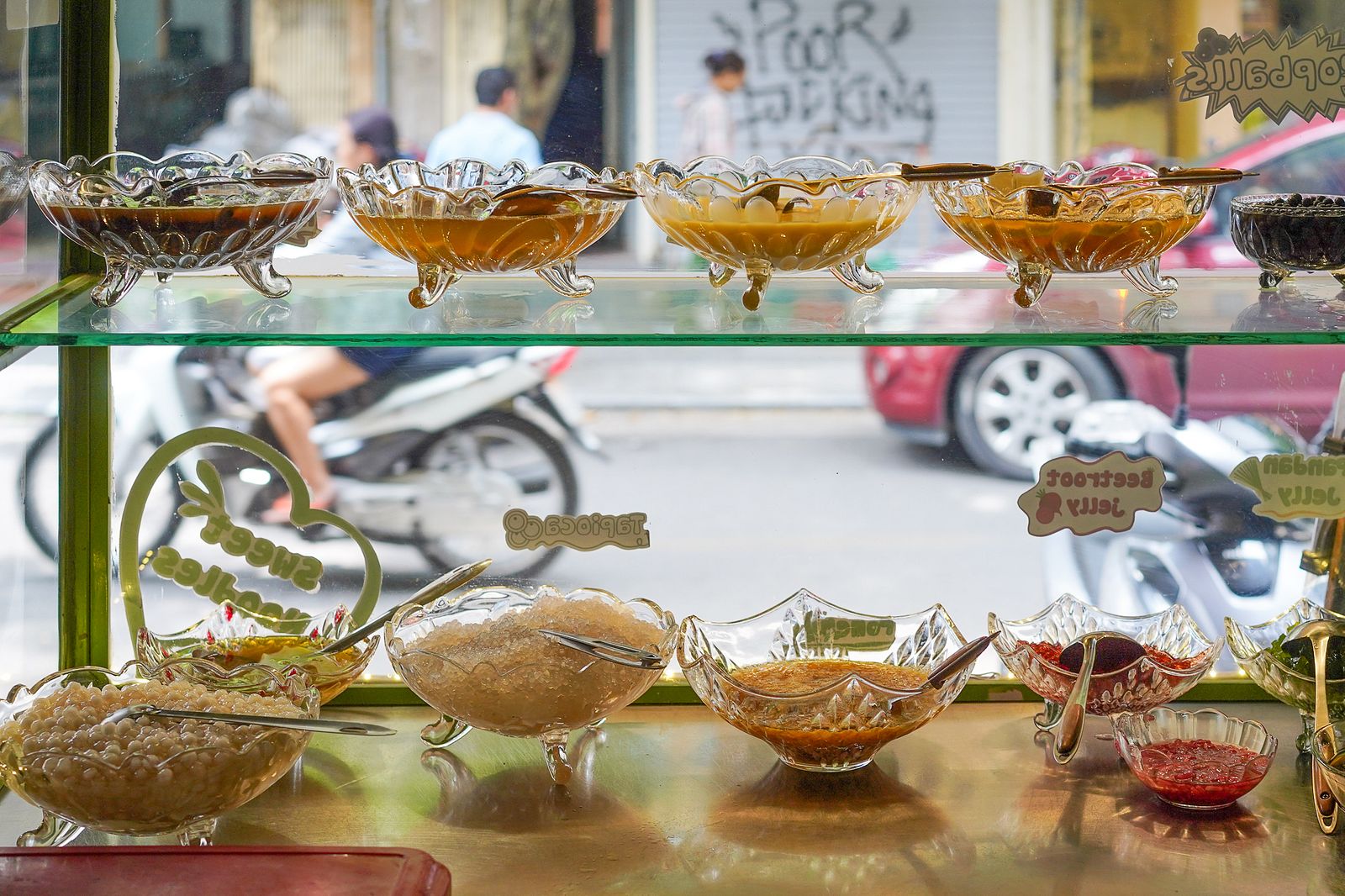 Huong says she named her shop Little Bowl because she serves her chè in a small bowl, while other sellers usually offer this specialty in a tall, narrow glass.
"I come here all the time. She makes everything from scratch and she does it from her heart," says Tuan, a regular at Little Bowl, before ordering a second helping of chè.
The popular Traditional Bowl (VND20,000) includes an enticing mix of beet and pandan jelly, tapioca pearls, banana, taro, red beans, mashed mung bean, and pomelo membrane coated in sugared tapioca starch. This mix is served with homemade coconut milk, a bowl of crushed ice to chill the chè, and a refreshing cup of tea.
Other popular chè options include dollops of fresh durian, jackfruit and thốt nốt, which in Malay is known as kolang kaling.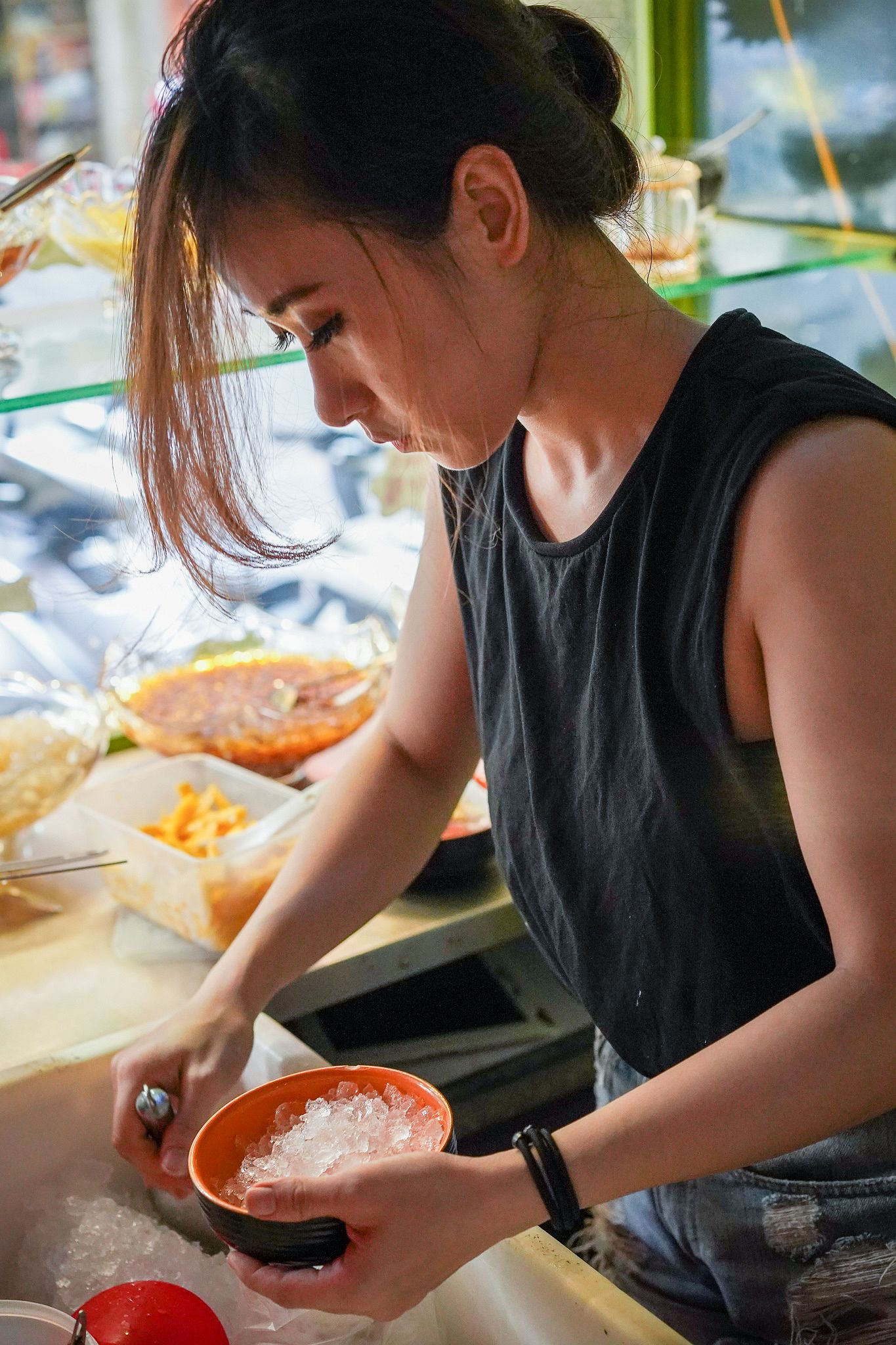 In the winter, Little Bowl also offers delectable bánh trôi — a glutinous rice dumpling filled with green beans or black sesame seeds and served in a ginger syrup.
When she was a child, Huong loved chè — she would eat it six days a week during high school. Surprisingly, she rarely eats it today, because she's too busy making it. "I only take two or three teaspoons when I do a sampling," she says.
Making chè runs in the family. Huong learned how to make this traditional Vietnamese dessert from her aunt, who had made it herself since she was a little girl. In 2015, Huong followed in her aunt's footsteps when she began selling chè on the sidewalk in front of her mother's herbal medicine shop on Lan Ong Street.
Three years ago, she moved into her mother's medicine shop after the police began to crack down on street-side vendors and her mother's business began to slow down.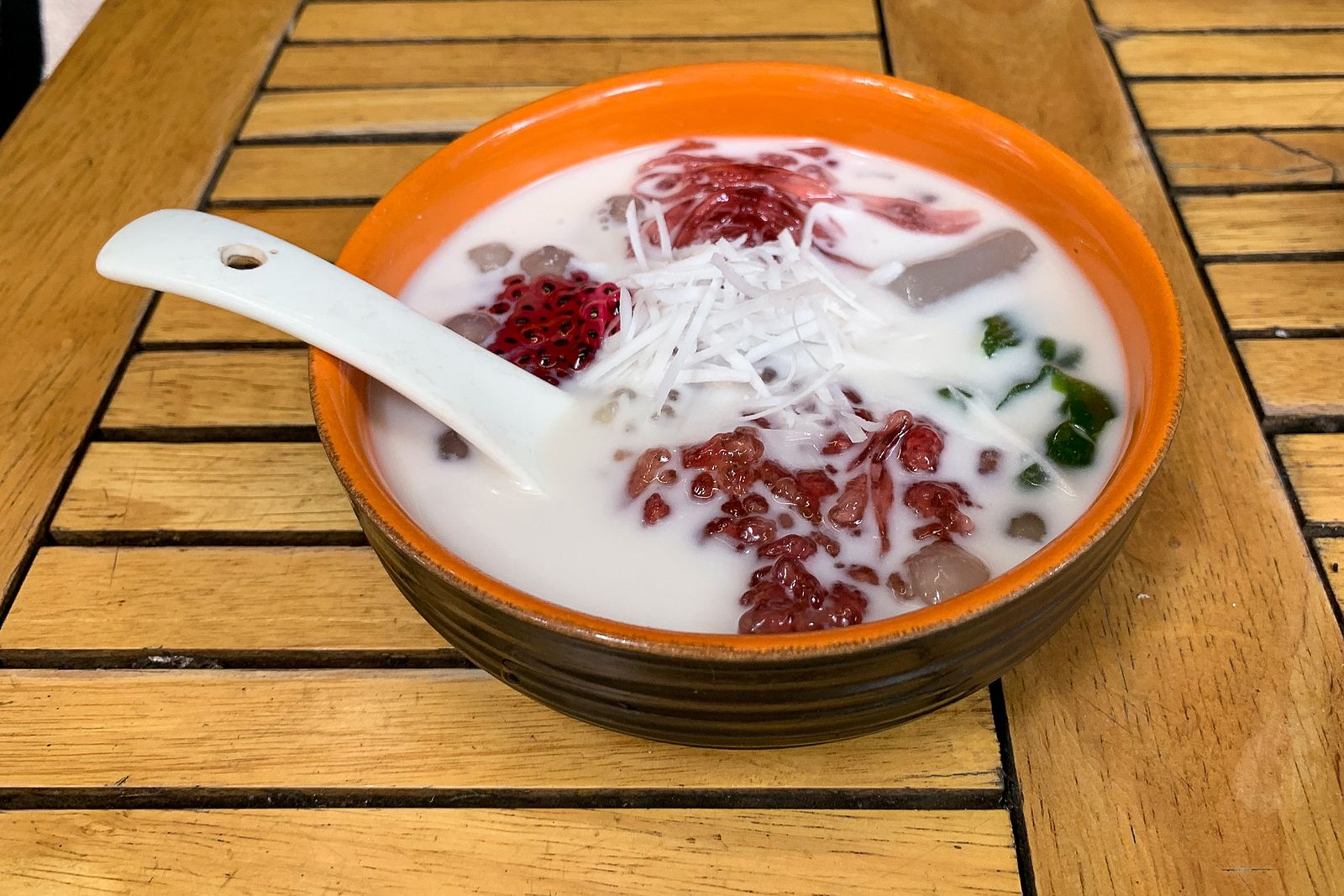 "I lost 50% of my customers when I moved into the shop. Street food is Hanoi's culture, and Vietnamese love sitting outside on the sidewalk to enjoy drinks and food," Huong explains.
She says, however, that business is picking up again, especially after 6pm, when it's possible to put tables and stools outside the shop and attract both local and foreign customers in for a snack.
Huong is a proud Hanoian and a supporter of local food businesses in the Old Quarter. She studied art at university, and now a large, hand-drawn map of the Old Quarter covers one wall in Little Bowl. She's marked dozens of her favorite places to eat and drink on the map, and freely shares advice with foreign visitors who come into the shop.
The menu is written in both Vietnamese and English, and Huong, who speaks excellent English, is happy to answer questions as she deftly moves around the small shop serving customers and preparing little bowls of chè.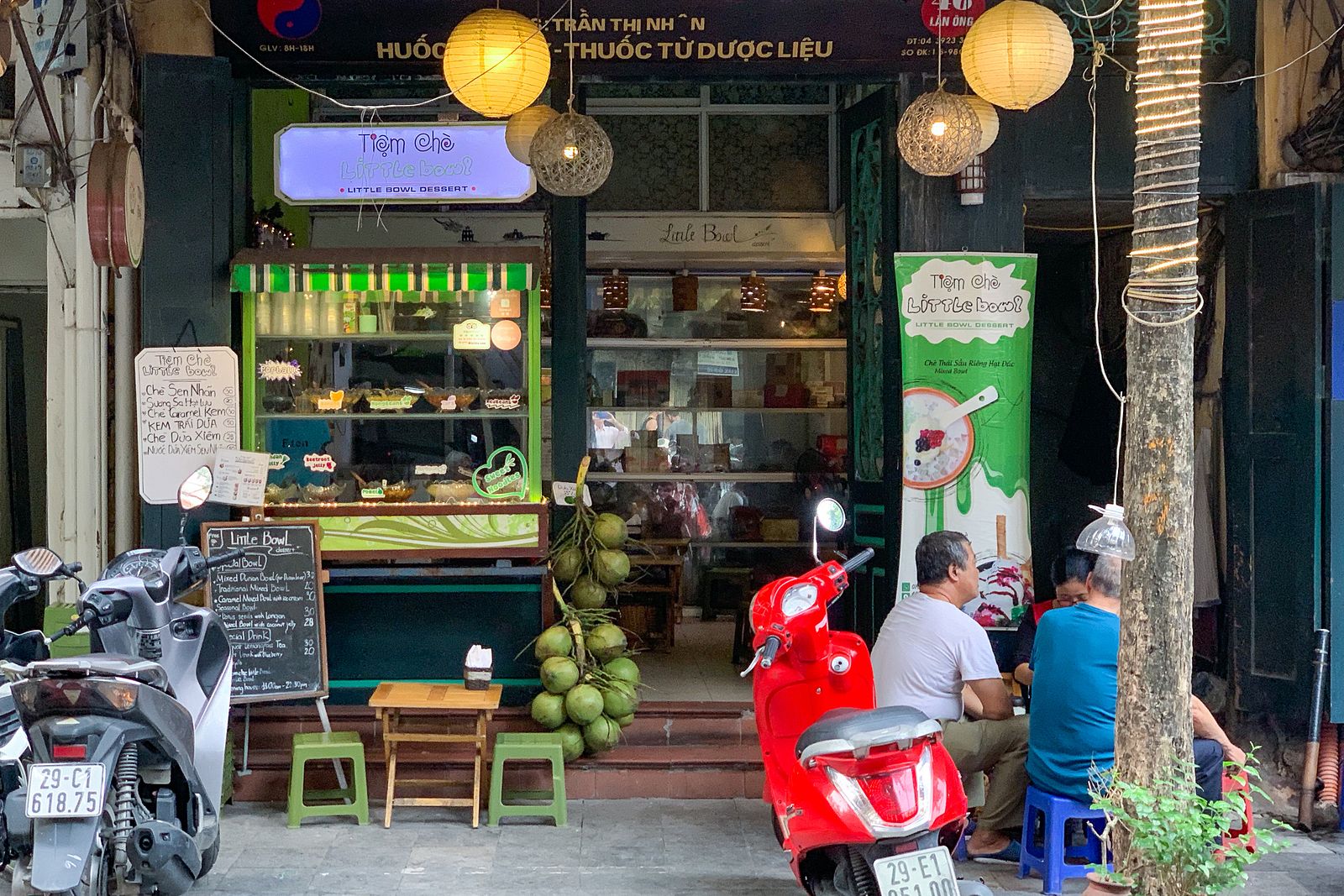 Find Tiệm Chè Little Bowl at 46 Lan Ong, Hang Bo, Hoan Kiem. Their opening hours are 11am to 10:30pm.
To sum up:
Taste: - 5/5
Price - 5/5
Atmosphere - 5/5
Friendliness - 5/5
Location - 5/5
Tiệm Chè Little Bowl
46 Lan Ong, Hoan Kiem

---

Related Articles:
---