Immediately after strolling through the gates of Café Tu Luc, a leafy new reality helps one feel at ease.
It's not easy to find: a thin, terracotta pavement skirting the edge of West Lake and parallel to the Intercontinental Hotel is the only way to reach the place. As you enter, a winding path then leads through a courtyard that's rich with plant life, conjuring the feeling of a secret garden and a sanctuary from the ever-spinning storm of the capital.
The café's interior, furnished in a style reminiscent of French Indochina, has a slightly timeworn feel. Even the dust and discoloration on antique objects deepens the sense of otherworldliness and helps separate visitors from the chaos outside.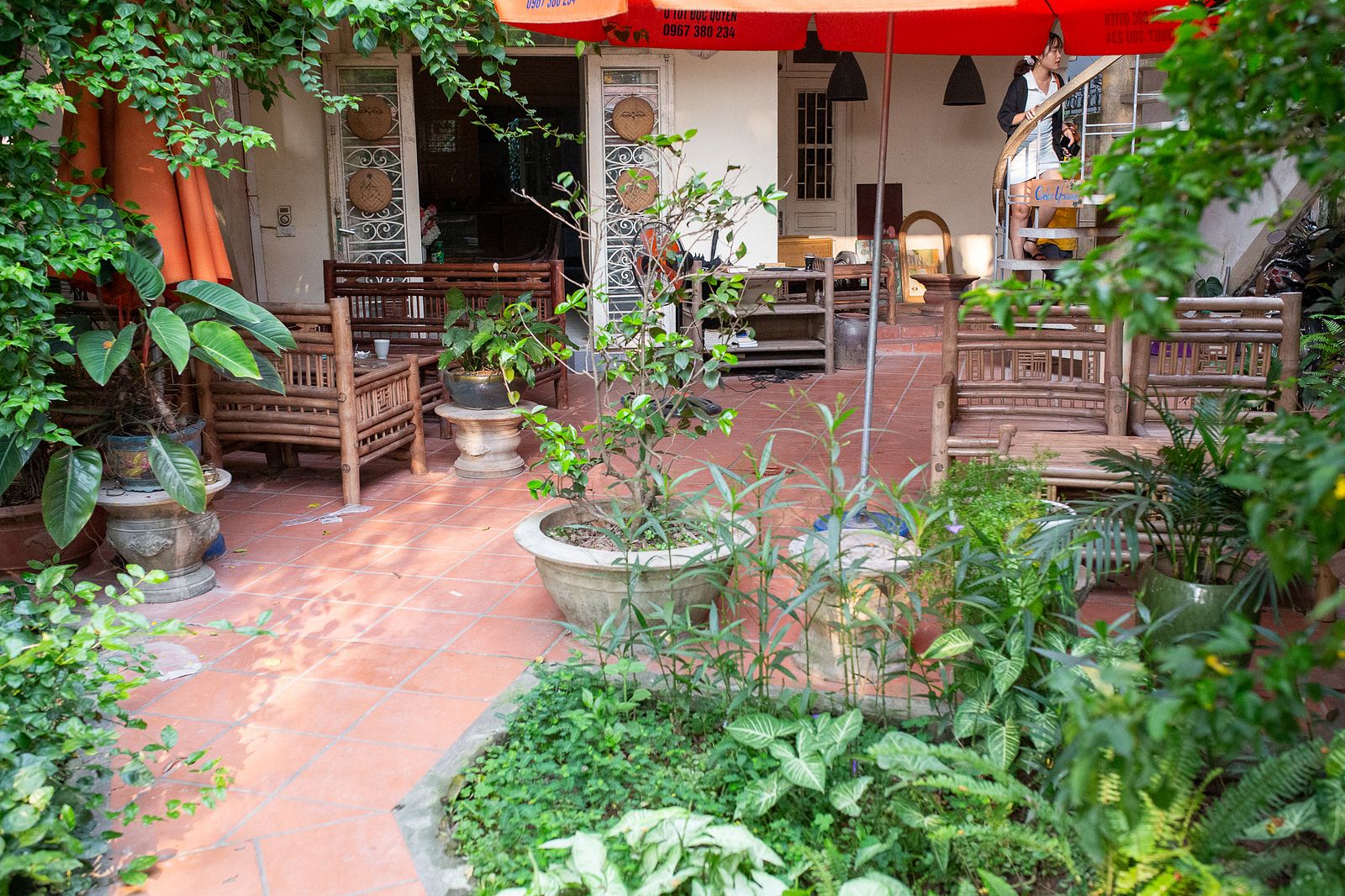 The owners have occupied the building for two years. At first, they ran it as a homestay called Lạc Tạm, which literally translates as 'temporarily lost and detached from reality.' That is, at least, until the arrival of a cute kitten called Mong completely changed their fortunes and direction of the business.
Young Mong became the focus of the owner's Instagram account and drew quite a following. As more people grew curious about the cat's life, it seemed only appropriate to let them come and see the feline influencer for themselves. Eventually, the owners sought a more permanent solution for letting Mong's fan base come and spend time with him. That's how Café Tu Luc was born…
The café is an unofficial meeting place for a number of groups who use the space for drawing, photography, sewing and filming music videos, while upstairs, Lac Tam remains a homestay where a couple of foreigners also live. "Tu Luc is a space for people to create. We provide an environment that inspires people to work and produce art," says co-founder Nguyen Duc Nam.
Expectations should be forgotten when spending time in Cafe Tu Luc. It's impossible to go for a quick coffee — the proverb 'good things come to those who wait' could never be used more accurately when describing the service. That said, our order was almost purposefully exotic in order to test the waiter: pomegranate juice, ambarella juice, avocado smoothie complete with lime, mint and lemongrass tea.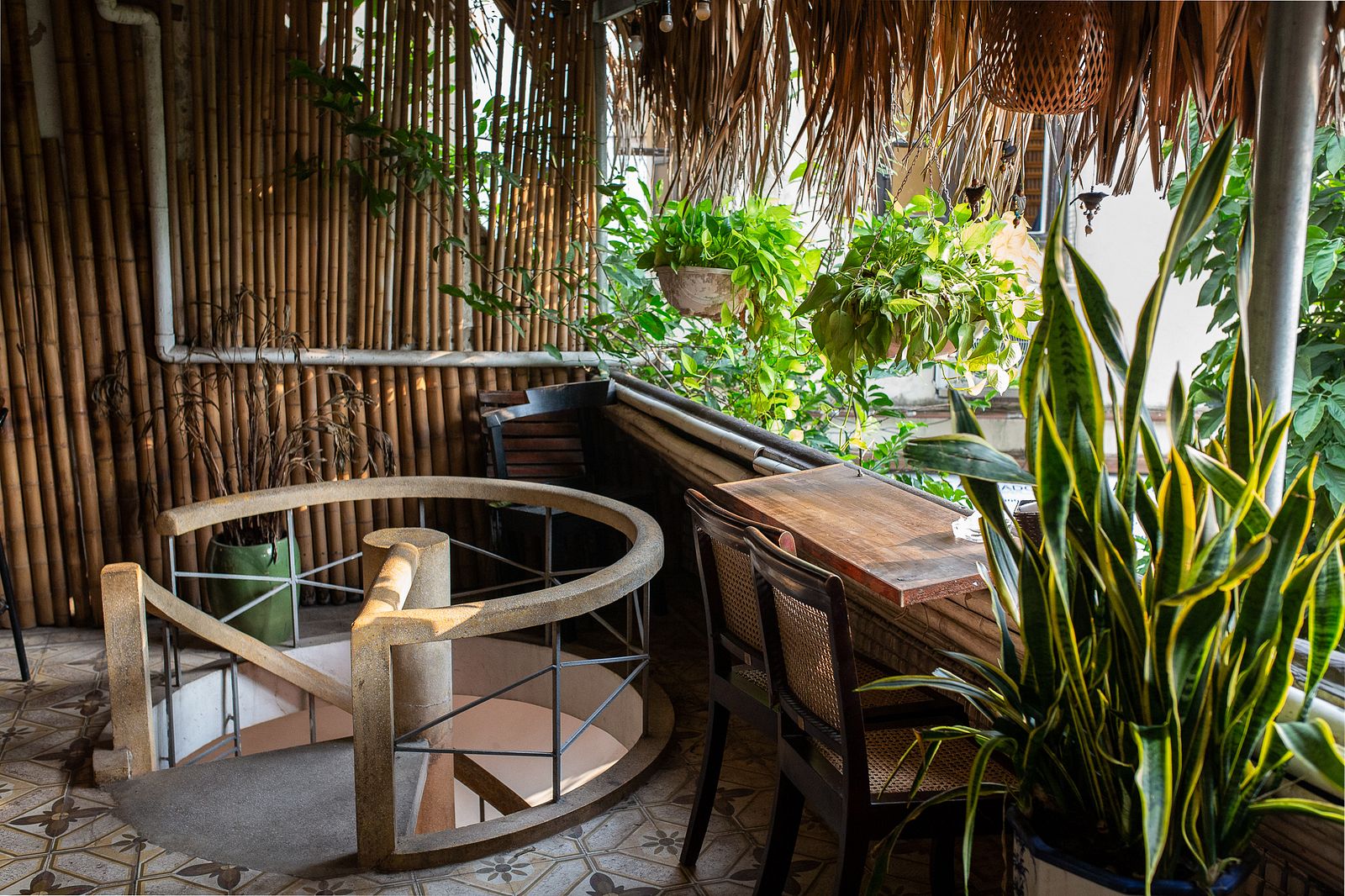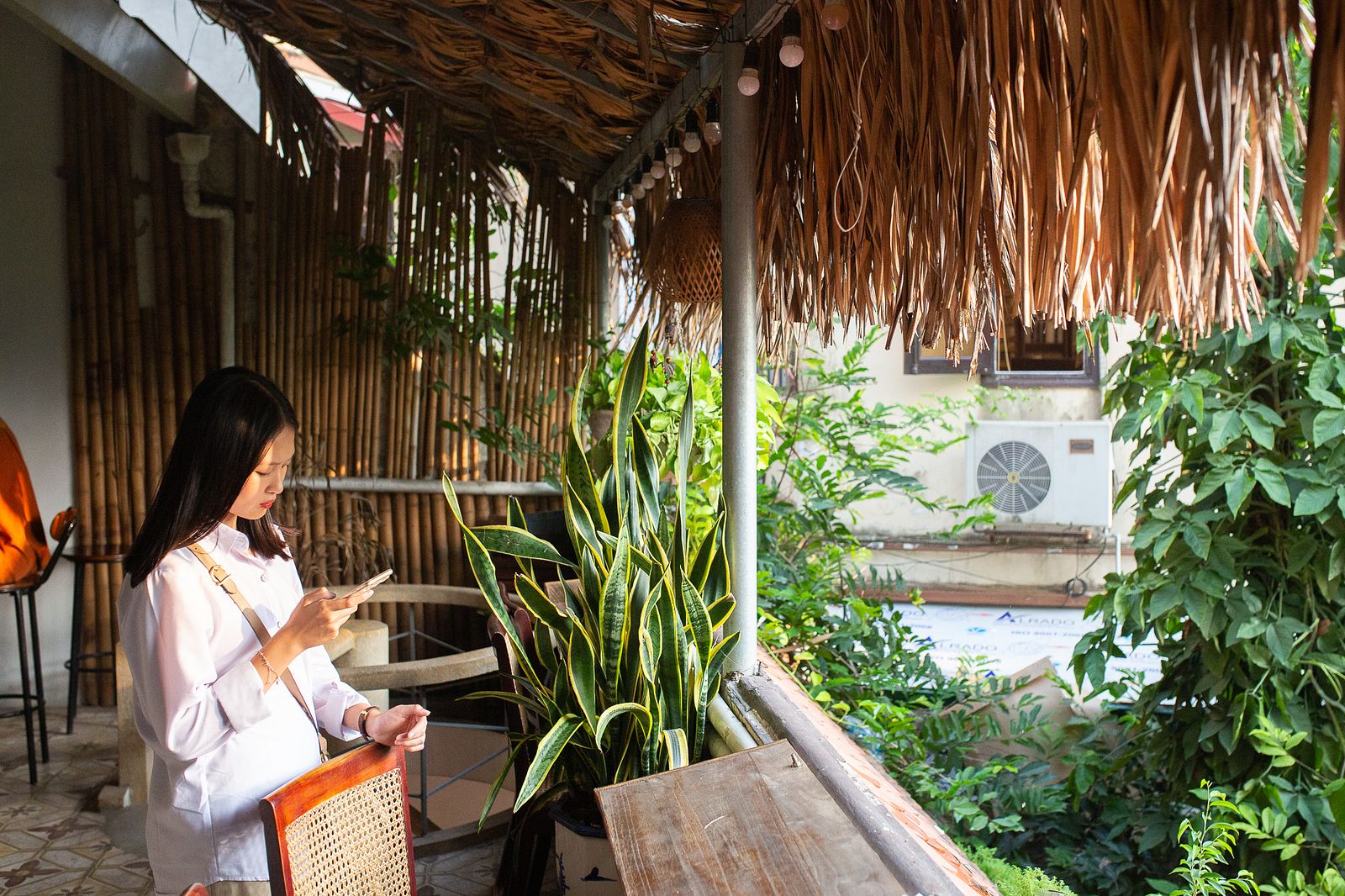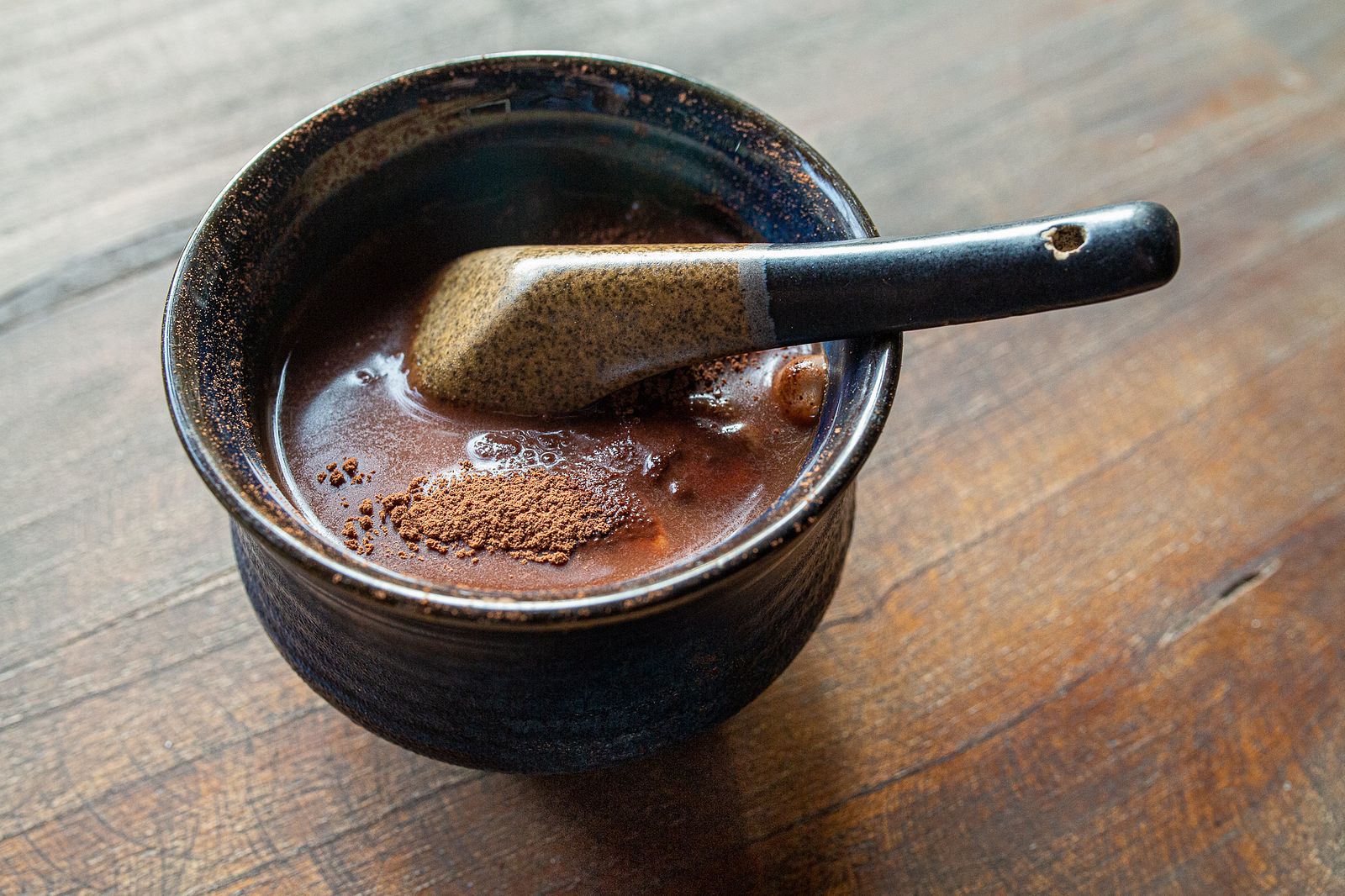 Despite the Tay Ho location, Tu Luc's clientele is 90% Vietnamese and keenly engaged in the worlds of art, design and photography. That's perhaps why the place is so focused on a stylized aesthetic, with old gas lamps, ceramics and, for some reason, a bathtub brimming with algae in the garden. There are regular gatherings of friendly young creatives willing to share their stories, and it's ultimately this aspect of the café's overall atmosphere and appeal that won me over.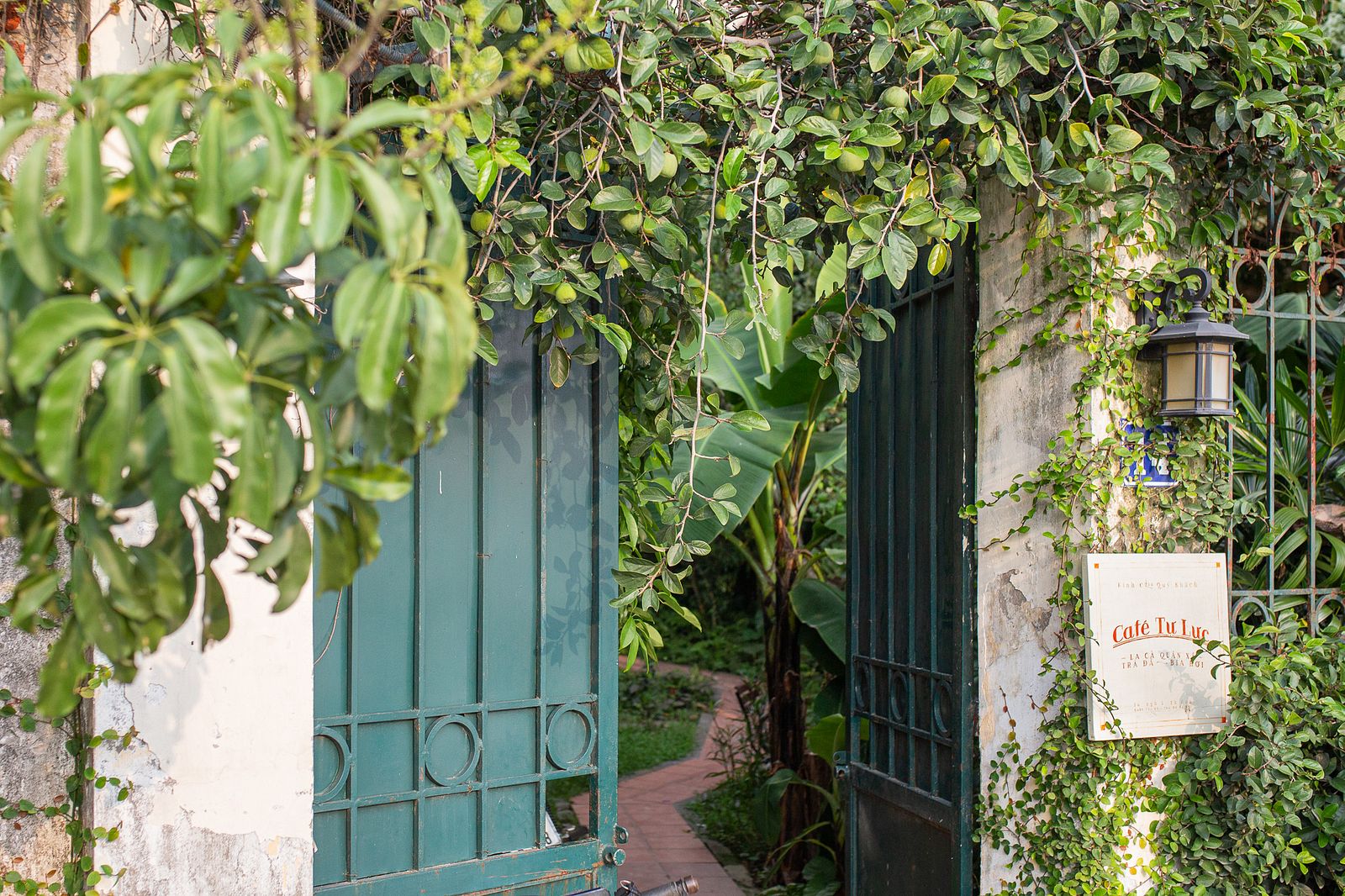 You can find Café Tu Luc at No. 14, Ngo 5, Tu Hoa Street, which is a stretch of alleyway running beside West Lake and the Intercontinental Hotel. They open from 9am to 10:30pm.
To sum up:
Taste: 5/5
Price: 5/5
Atmosphere: 5/5
Friendliness: 4/5
Location: 5/5