Street art sporadically pops up in the most hopeless of places, and this time it's Saigon's lowly manhole covers.
Local Youth Union members and art students are replacing heaps of garbage strewn over manhole covers in District 5 with paintings of flowers, fish and various landscapes, reports Thanh Nien. The initiative, which has given a new lease on life to at least 30 manhole covers, aims to deter people from dumping litter in public sewers.
"Our campaigns to clean up the ward allowed us to observe how sewer holes were often used as a dumpster. That prompted us to find solutions to this problem," Nguyen Ngoc Uyen Phuong, vice secretary of Ward 10's Youth Union, told the news outlet.
"We think it's a brilliant idea," Lai Van Trung, a local art student involved in the project, told Tuoi Tre. "It's also what we're good at so it didn't take long for us to come up with the designs and put them into practice."
The Youth Union previously executed a similar project using text, but it was not as effective because many people did not have the patience to finish the whole sentence written on the covers.
This time, though, their efforts seem to have won over the hearts of members of the local community. "Thanks to these paintings, people are now more aware of the situation and have stopped disposing by the manholes. And when there is trash, we often clean it up by ourselves to restore beauty to the paintings," Tran Thi Theu, a District 5 resident, told Thanh Nien.
Members of the Youth Union also express hope that similar projects could be implemented on a city-wide scale.
Ho Chi Minh City produces 5,800-6,200 tons of household waste daily, according to statistics from the Department of Natural Resources and Environment. While 95% of it is collected by waste management companies, litter still often ends up on the curb, blocking drainage and causing flooding during the wet season.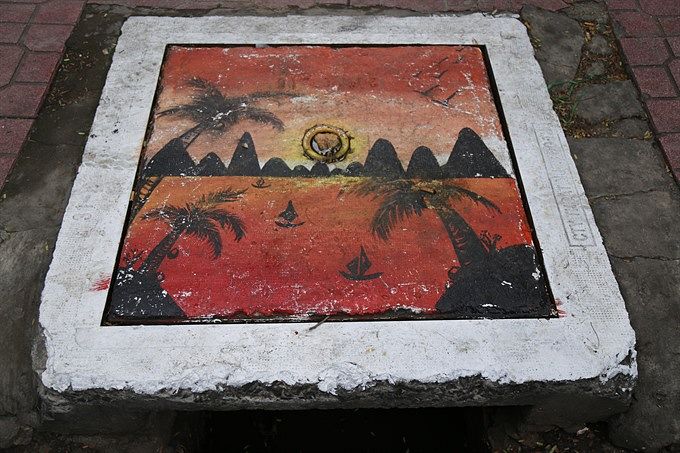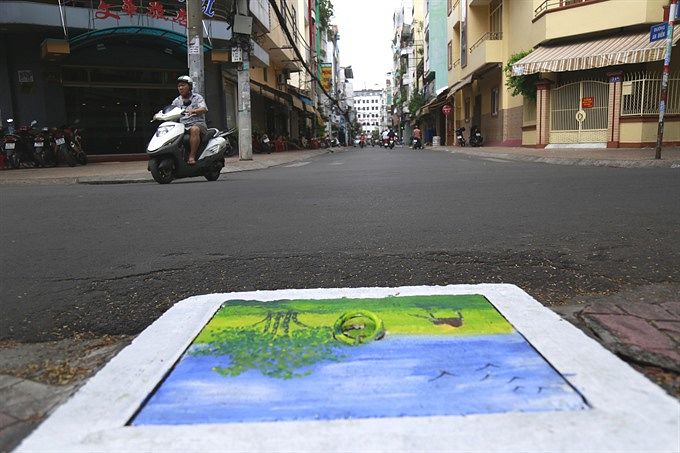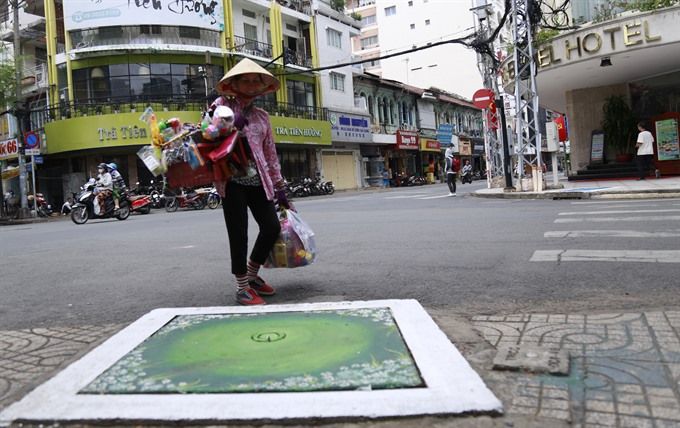 [Photos via VietnamNet]
---
Related Articles
---