If you are a frequent user of the Internet, chances are you have come across a series of photos featuring an elderly woman in hilarious and bizarre circumstances. The playful shots, which have generated buzz around the worldwide web, were taken by the subject herself, 89-year-old Kimiko Nishimoto of Kumamoto, Japan.
Nishimoto was first introduced to the art of photography 17 years ago in a class organized by her eldest son, according to The Mainichi, one of Japan's largest newspapers. The former professional cyclist then set up a studio at her home and started taking photos of herself. In her best-known self-portraits, the amateur photographer can be seen in a number of outlandish situations, from sunbathing in a coat hung on a washing line, to sitting in a garbage bag on the side of the road and downing a can of beer while posing as a beer mug herself.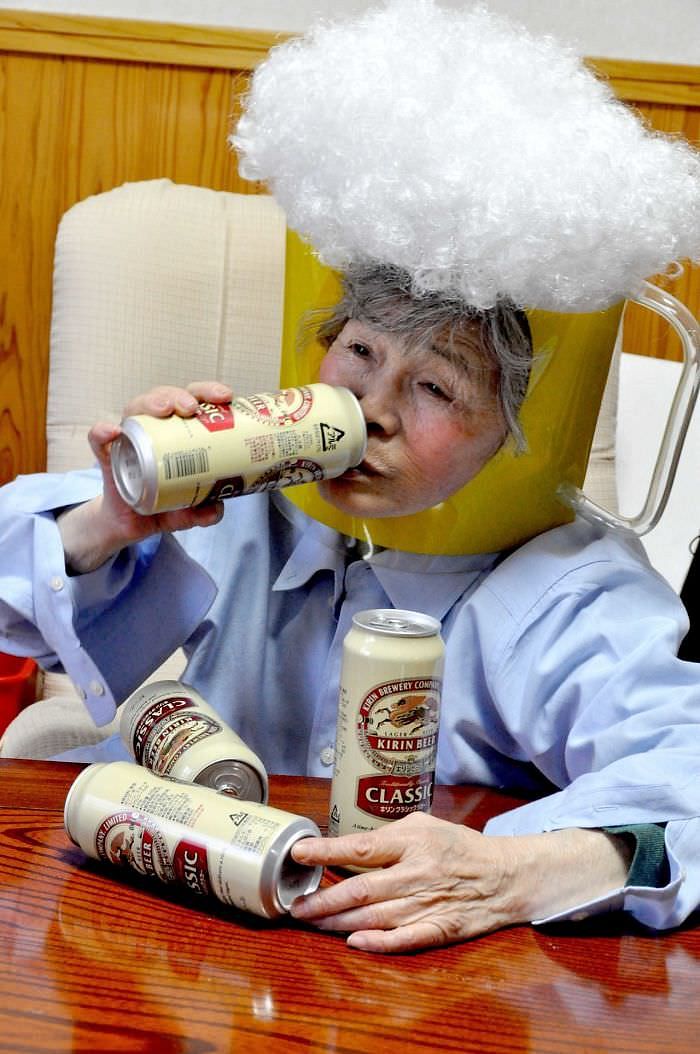 In 2011, Nishimoto held her first exhibition at the Kumamoto Prefecture art gallery, reports Zing. Her debut received glowing praise from visitors, with one patron offering to purchase the entire collection. The 89-year-old ended up giving him the photos free of charge because she felt they fell short of the quality she expected.
In July last year, Nishimoto published her first photo collection, named Hitori Ja Naka Yo, or You're Not Alone, from Asuka Shinsha Co. She has also appeared on talk shows in Japan thanks to the popularity of her eccentric selfies, reports The Mainichi.
This December, the jovial octogenarian returns with a new exhibition at the Epson Imaging Gallery in Tokyo, which will last until mid-January 2018. Titled Asobokane, or Let's Play, the collection will include 60 of her most recent works, reports The Belfast Telegraph.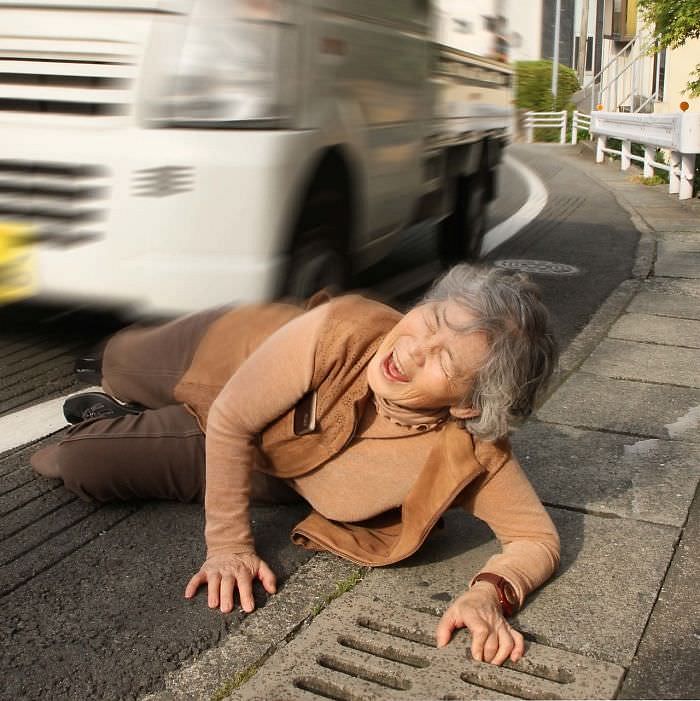 According to Zing, Nishimoto herself is in charge of the entire creative process of each photo, from coming up with ideas to photographing and editing. She has successfully taught herself to use photo-editing software despite difficulties in the past. Throughout her journey in photography, the mother of three has received unwavering support from her husband, who gave Nishimoto her first camera.
Apart from her humorous self-portraits, Kimiko Nishimoto also photographs still life, while not forgetting to put her own spin on it. You can see more of her works on her personal blog here.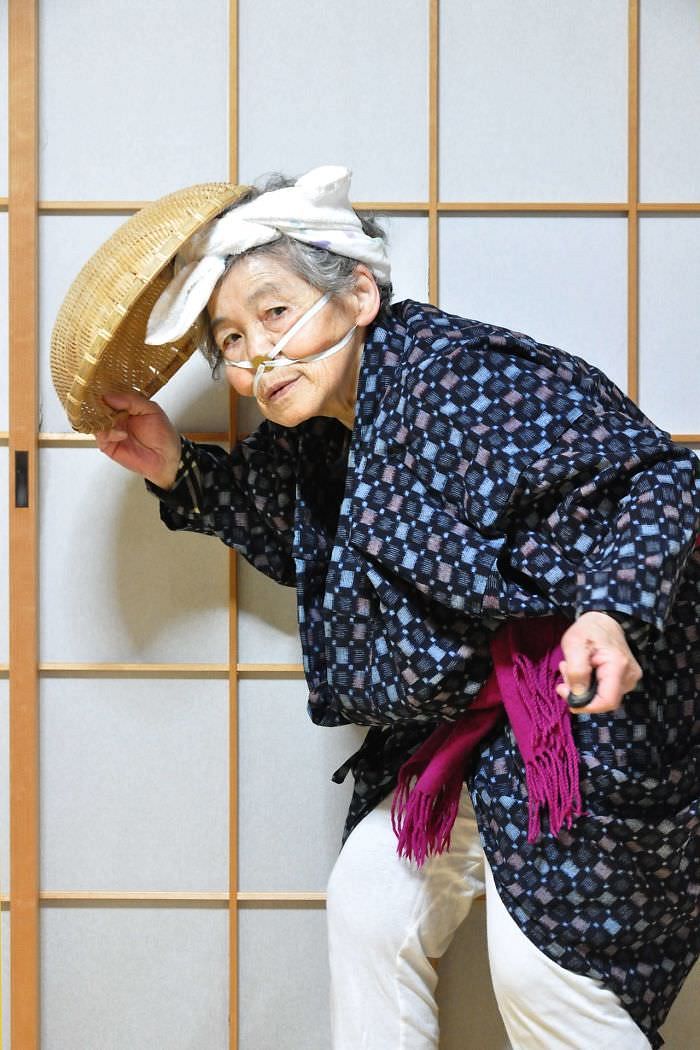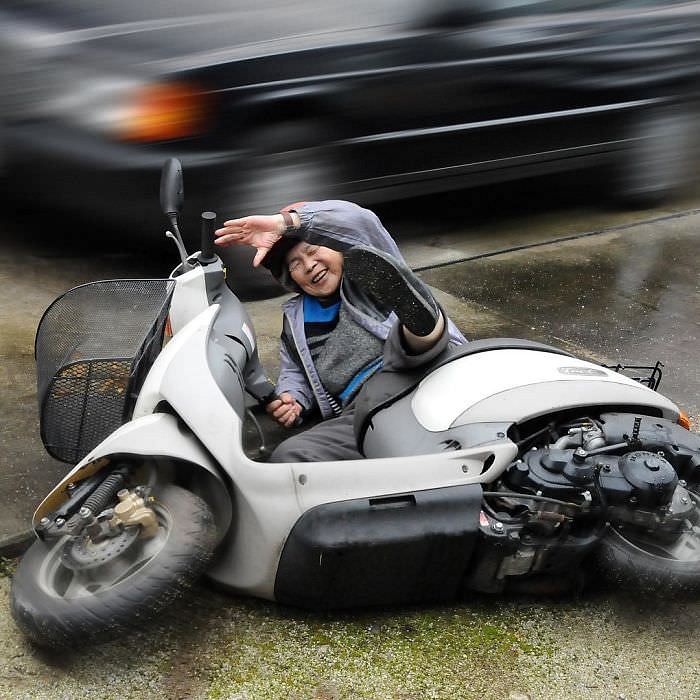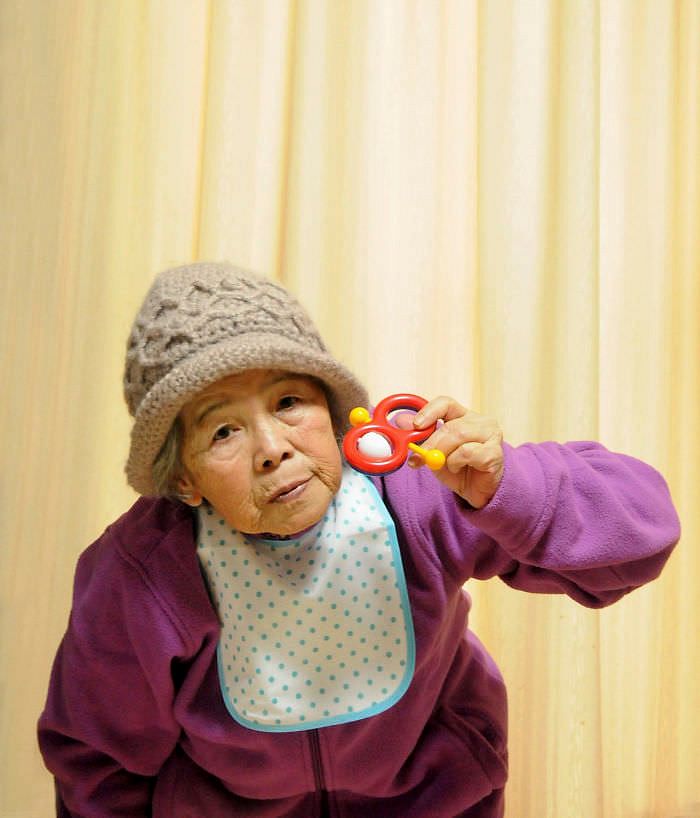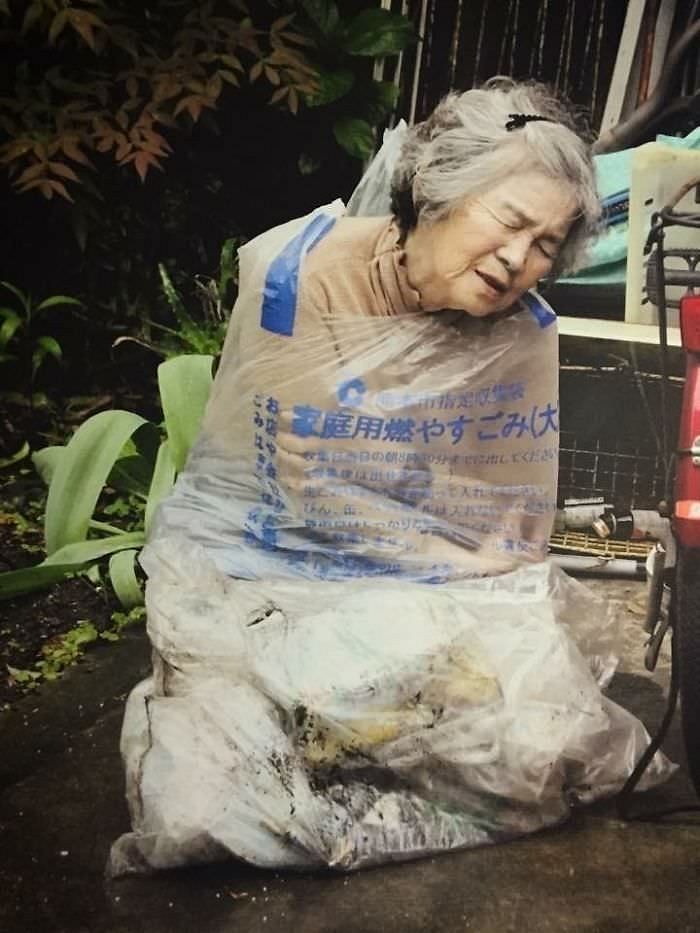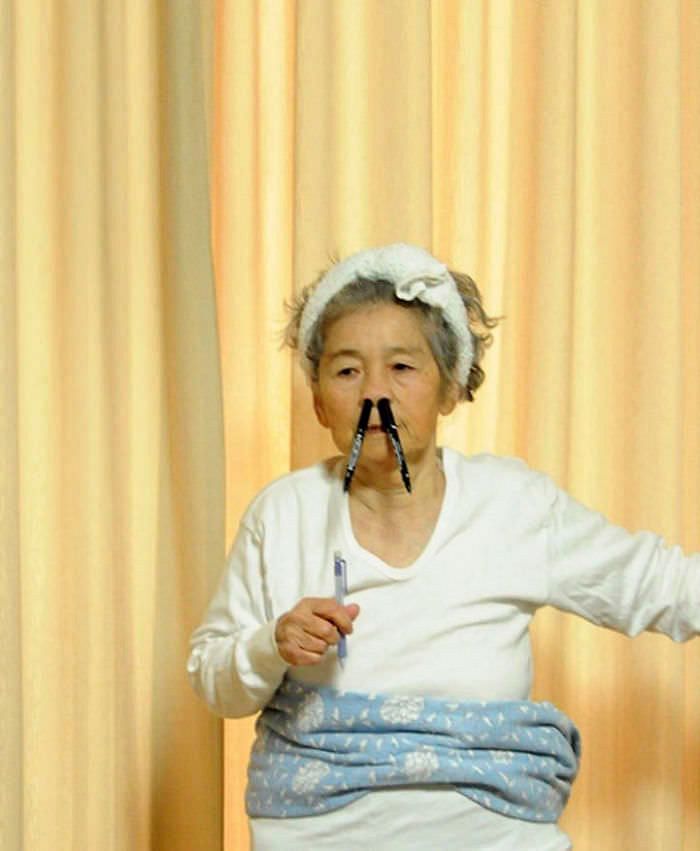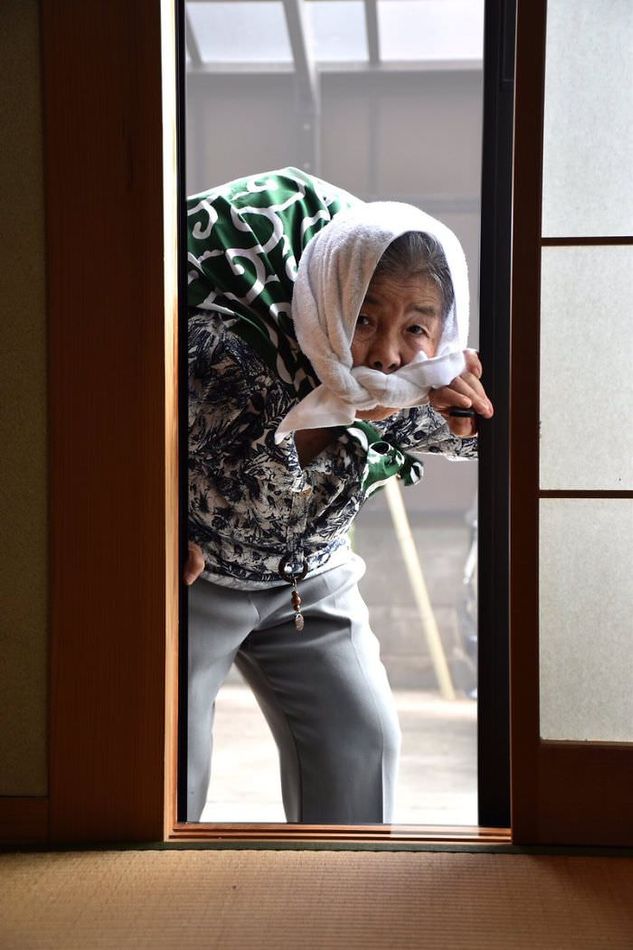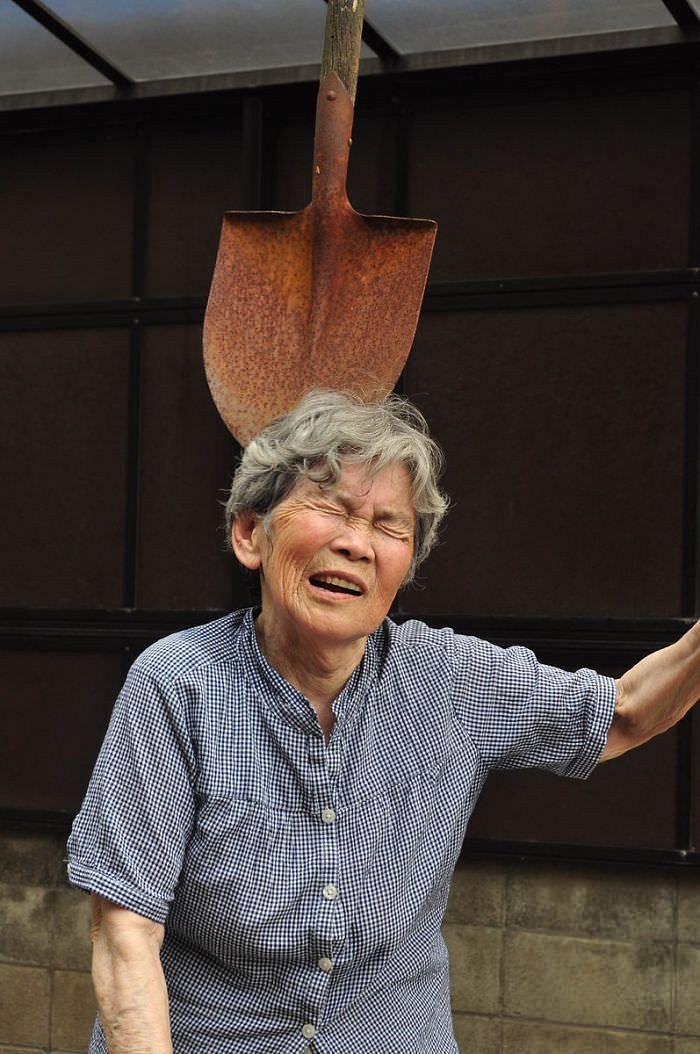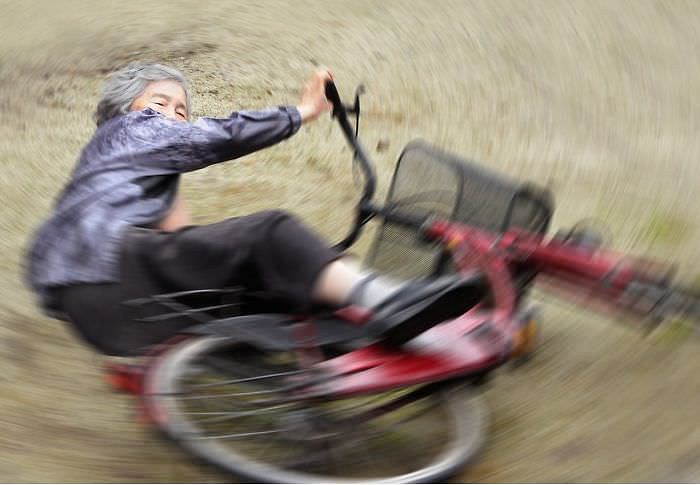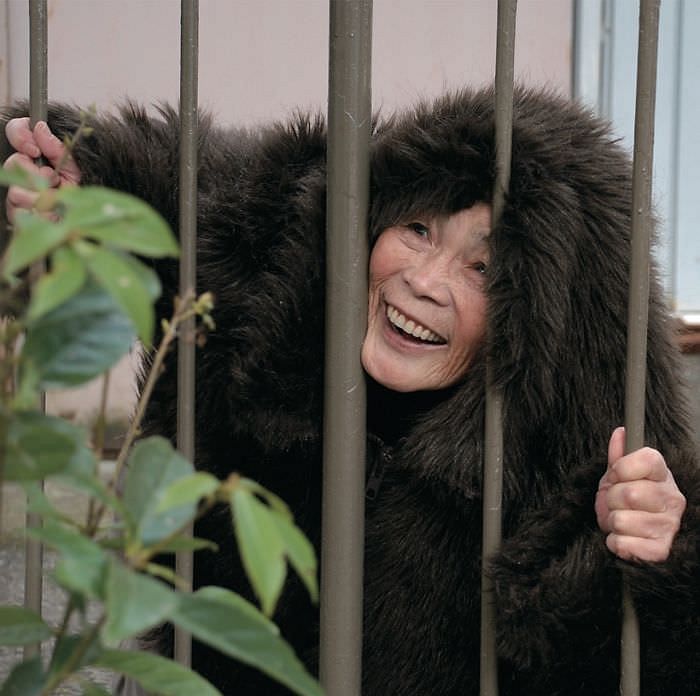 [Photos via Bored Panda]
Related Articles: