Intricate geometric patterns etched across avocado skin, delicate flowers sliced into apple flesh, and elaborate anime characters alongside traditional designs carved out of a variety of fruits and vegetables - Takehiro Kishimoto's edible artwork is going viral.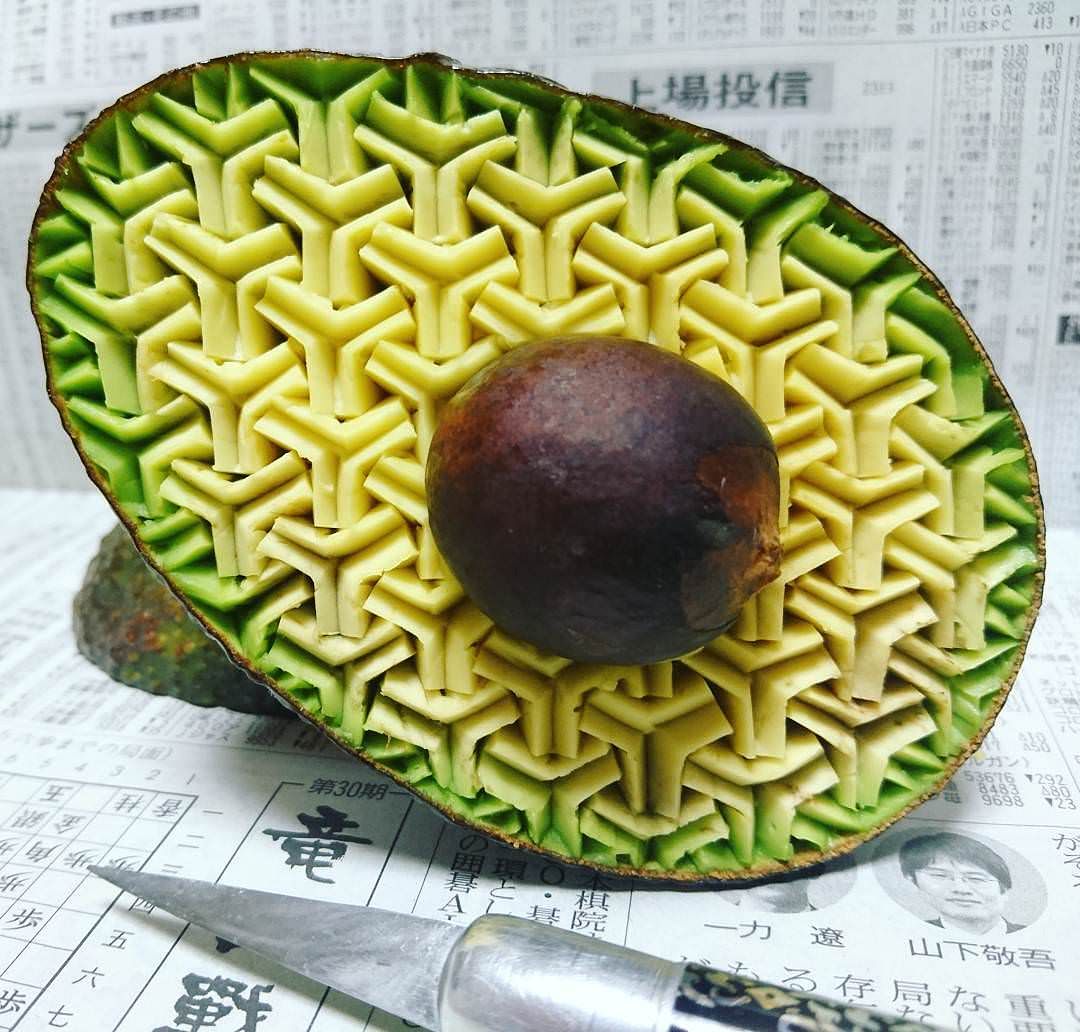 Atlas Obscura highlighted the ways the Japanese artist, better known by his Instagram handle gakugakugakugakugaku1, transforms produce including radishes, melons, broccoli, eggplant, and passion fruit. He began three years ago with simple carvings which have increased in complexity over time.
Gaku takes inspiration from traditional Japanese patterns typically seen on clothing. For example, he recreates bishamon, a design based on tortoise shells that frequently adorned warrior clothing to symbolize longevity. Sayagata, another style he frequently uses, can be traced back hundreds of years to ancient Buddhist art. Other images are less ancient, such as a Dragon Ball Z character that adorns a banana peel. Whether rooted in ancient methods or pop-culture icons, he says that he is motivated by what he thinks is "cool."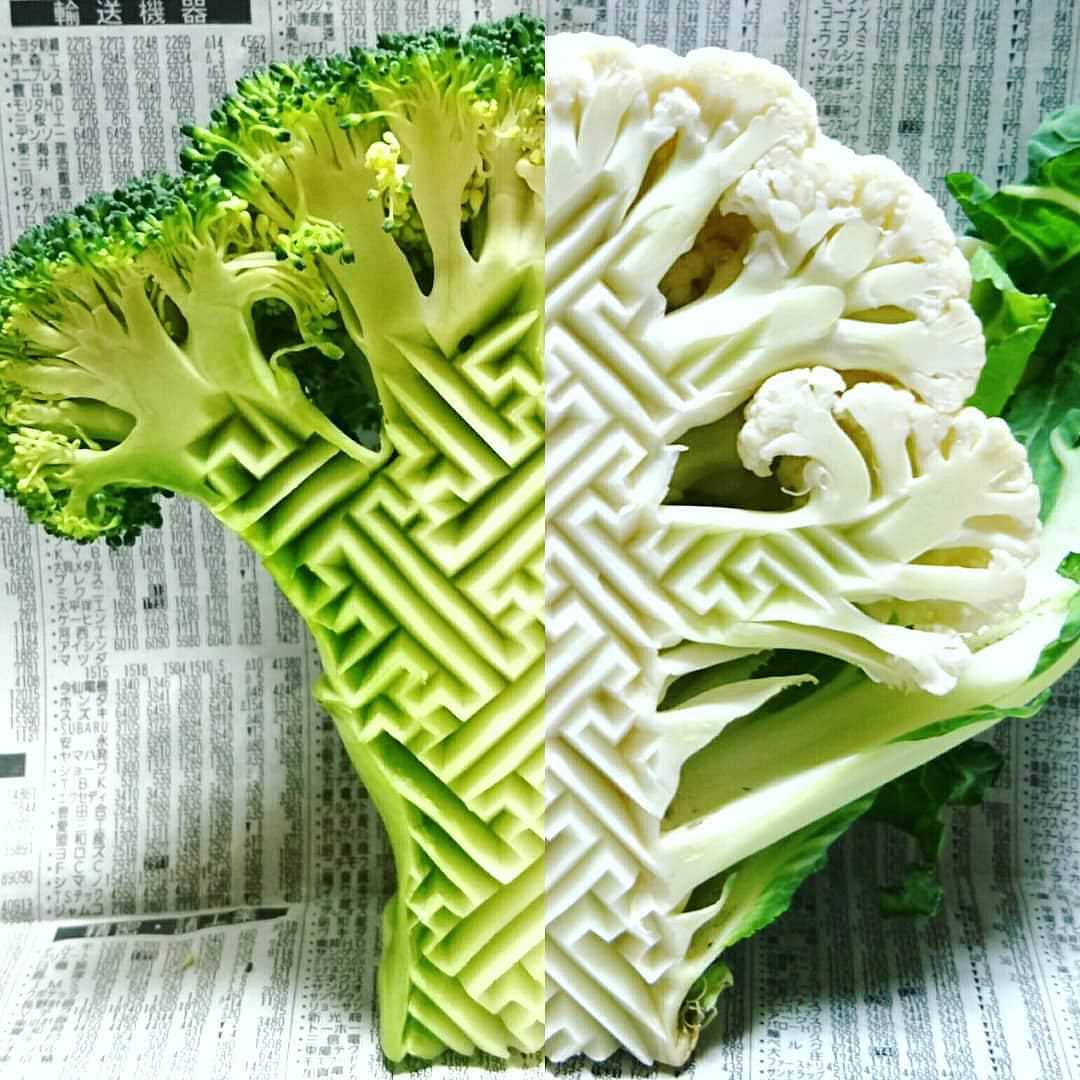 To make the intricate works, Gaku relies on a variety of knives and specialized tools. The softer the fruit and more elaborate the design, the longer it takes him. He can finish a simple broccoli in about an hour, while a soft avocado will take twice as long and an apple can take up to three hours. And when he is done? Why, after taking the requisite Instagram pics, he eats them of course!
While Gaku stands out thanks to his use of traditional Japanese textile patterns, he is hardly the first person to carve fruit. In Japan, the act is called Mukimono and dates back to at least the early 17th century. The artform's goal is simply to provide diners with a rich, aesthetically appealing complement to their meals.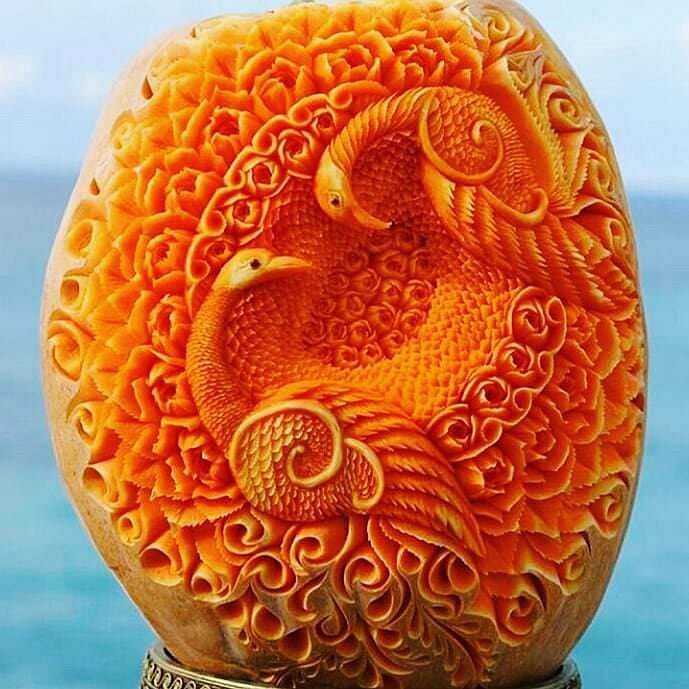 Gaku, however, doesn't refer to his work as Mukimono. Instead, he calls his carvings "Thai," in homage to the country's long tradition of fruit carving. It began there in the 14th century as part of the annual Loi Kratong festival and has long since been used in meals served to the royal family. Fruit carving has also been practiced in China since the 7th century.
Vietnam is not excluded from the trend either. Today, fruit carving is popular amongst a variety of people. Classes like the one featured in the video below help teach people how to do it:
Check out more of Gaku's ornate work below: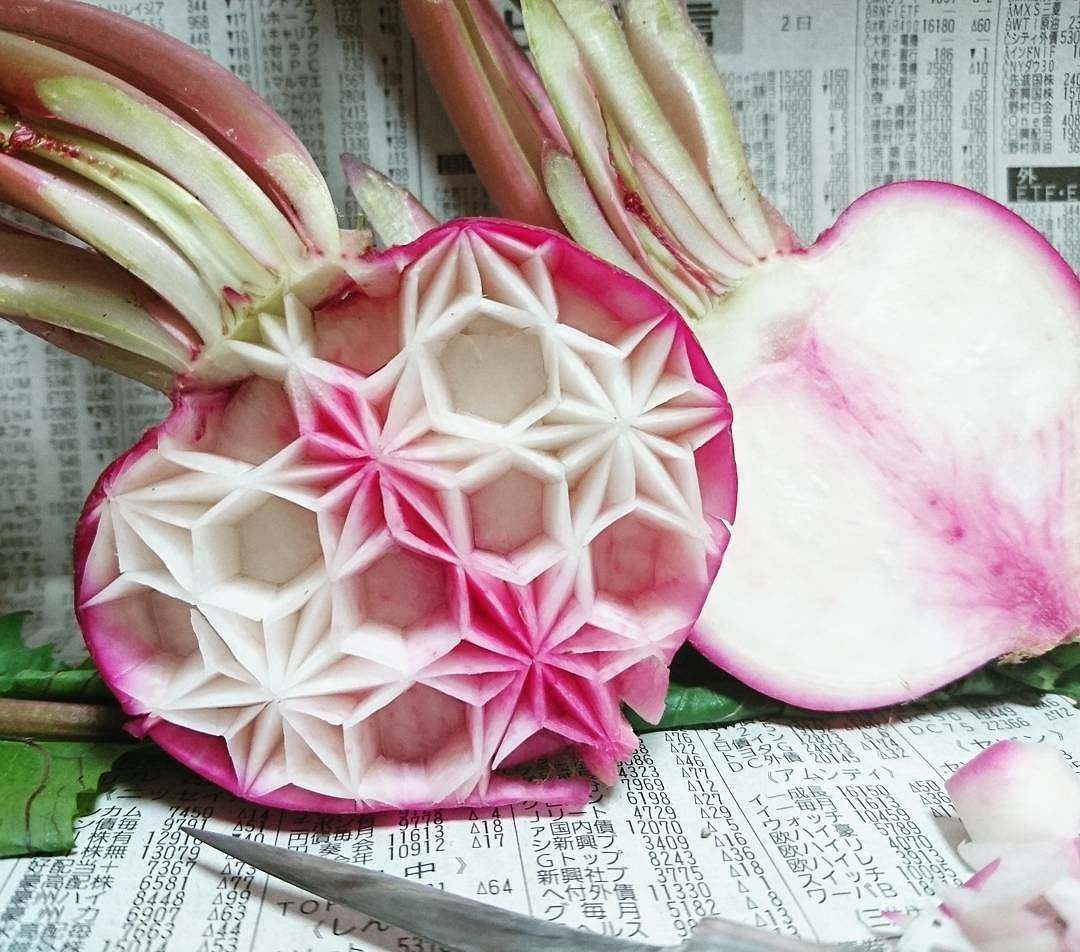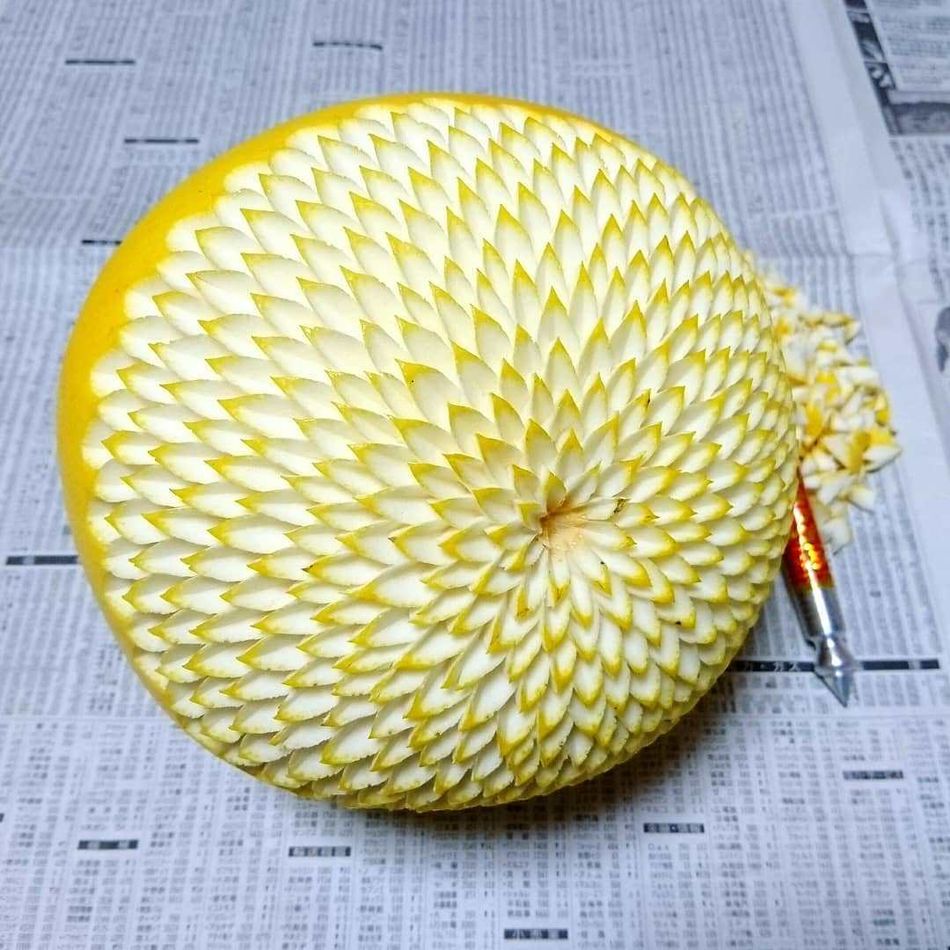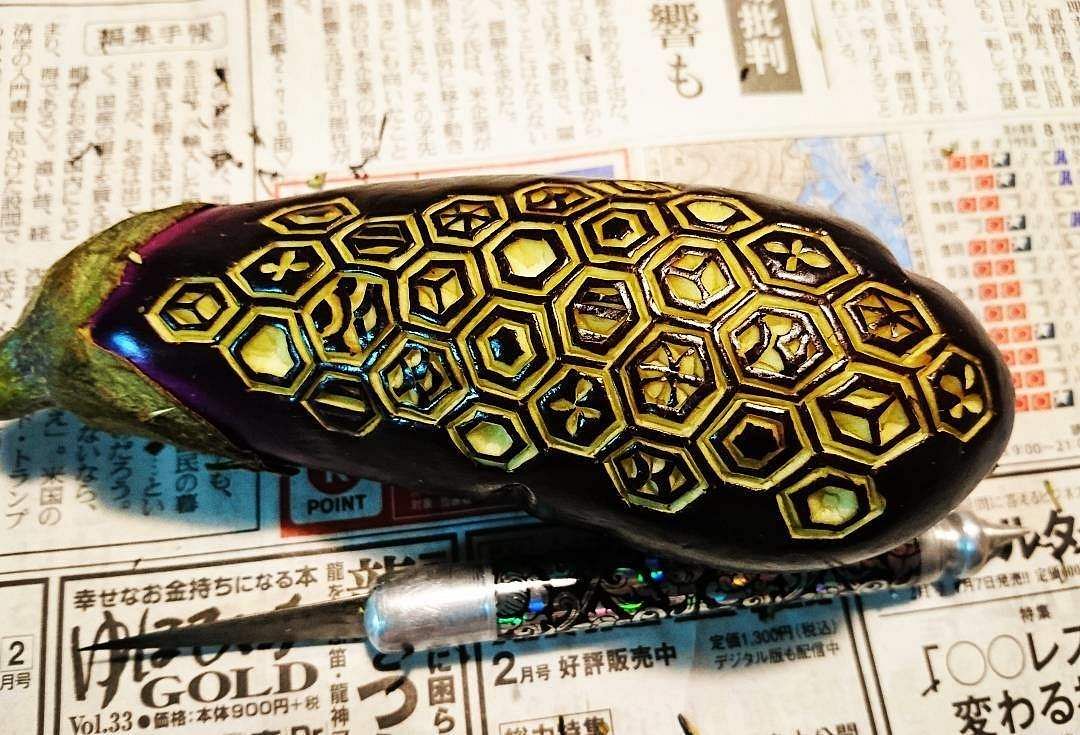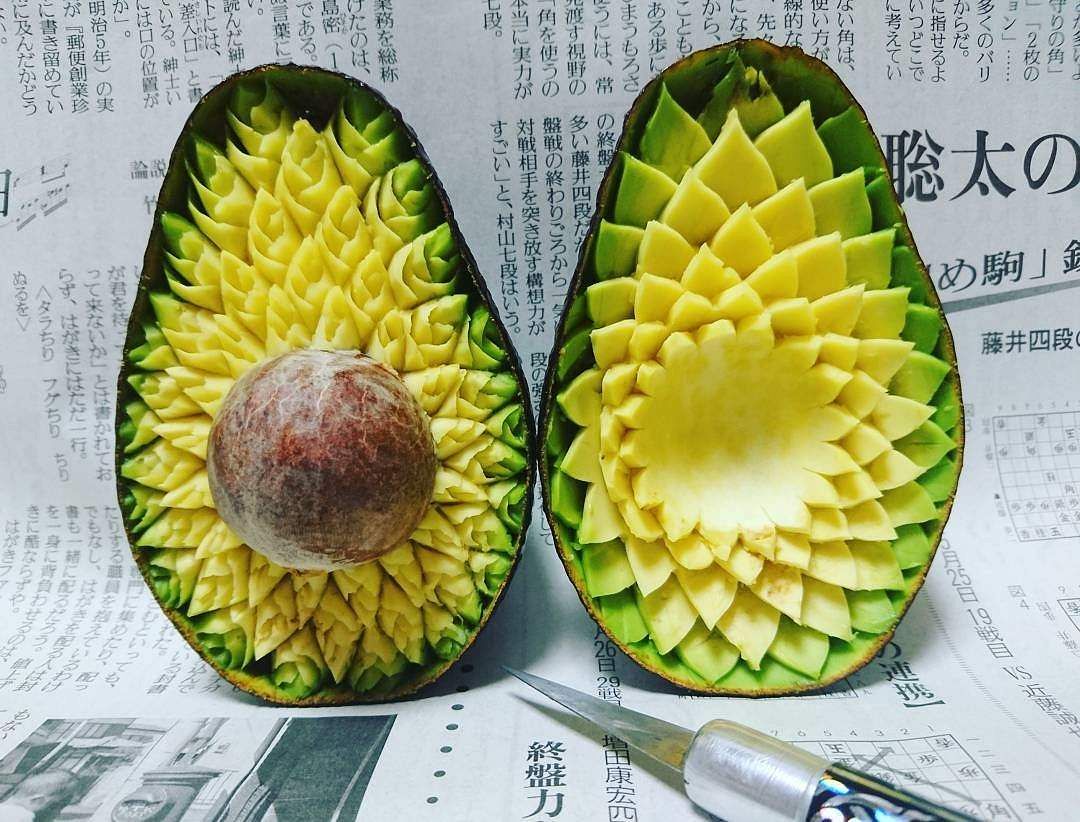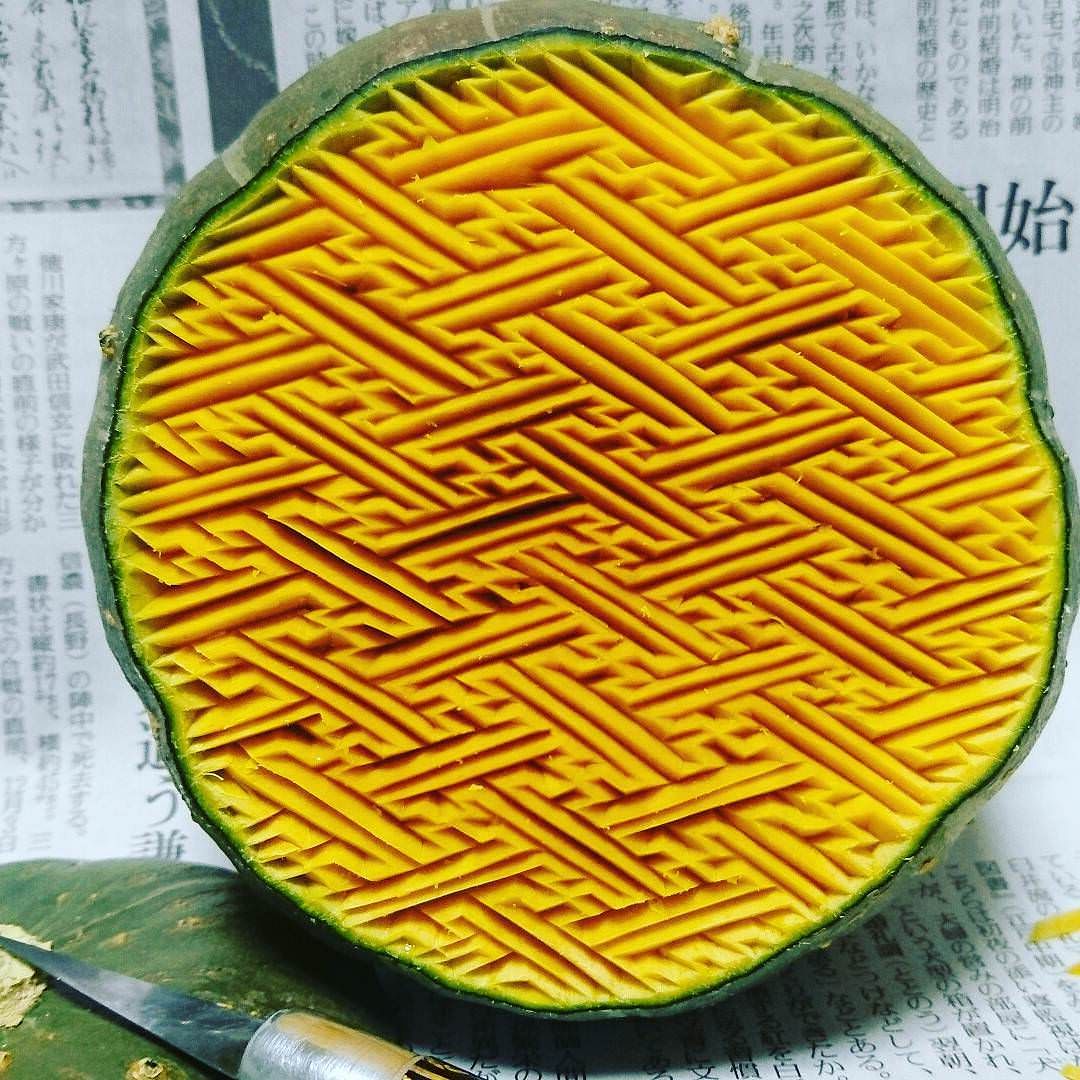 [Photos via Gaku's Instagram]
---

Related Articles:
---