Recently, a photo of two billboards from chocolate powder competitors, Milo and Ovaltine, went viral on social media. The Milo copy reads "A champion made by Milo." while the tagline for Ovaltine reads "As long as you enjoy it, you don't need to be champions." The two characters in the Ovaltine banner also directly points toward the Milo banner, further strengthening the association between the two across the busy intersection.
Nestle, Milo's parent company, later sent a complaint to the Ministry of Culture, Sports and Tourism and Vietnam Competition Authority accusing Friesland Campina — the company that owns Ovaltine and is in charge of its communication strategy — of violating advertising law by infringing Milo's copyright and engaging in unfair competition, Dan Tri reports.
Besides the billboard, Ovaltine also released a series of ad posters seemingly criticizing the "champion ethos" that has been central to Milo's brand identity. These posters also utilize the green color and other visual cues that are often associated with Milo's advertisements.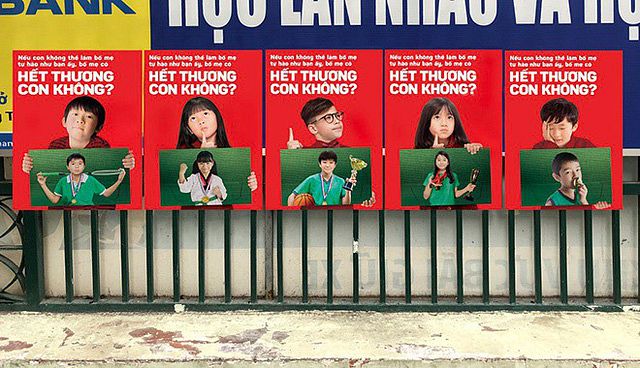 Another series of poster, posted on Ovaltine's Facebook page, employs a similar tactic: mimicking Milo's ethos and image by contrasting it to their own. In the image below, the copy on the left reads "I don't need you to win the first place [in a competition]." The copy on the right read: "I just want you to go to places you like best."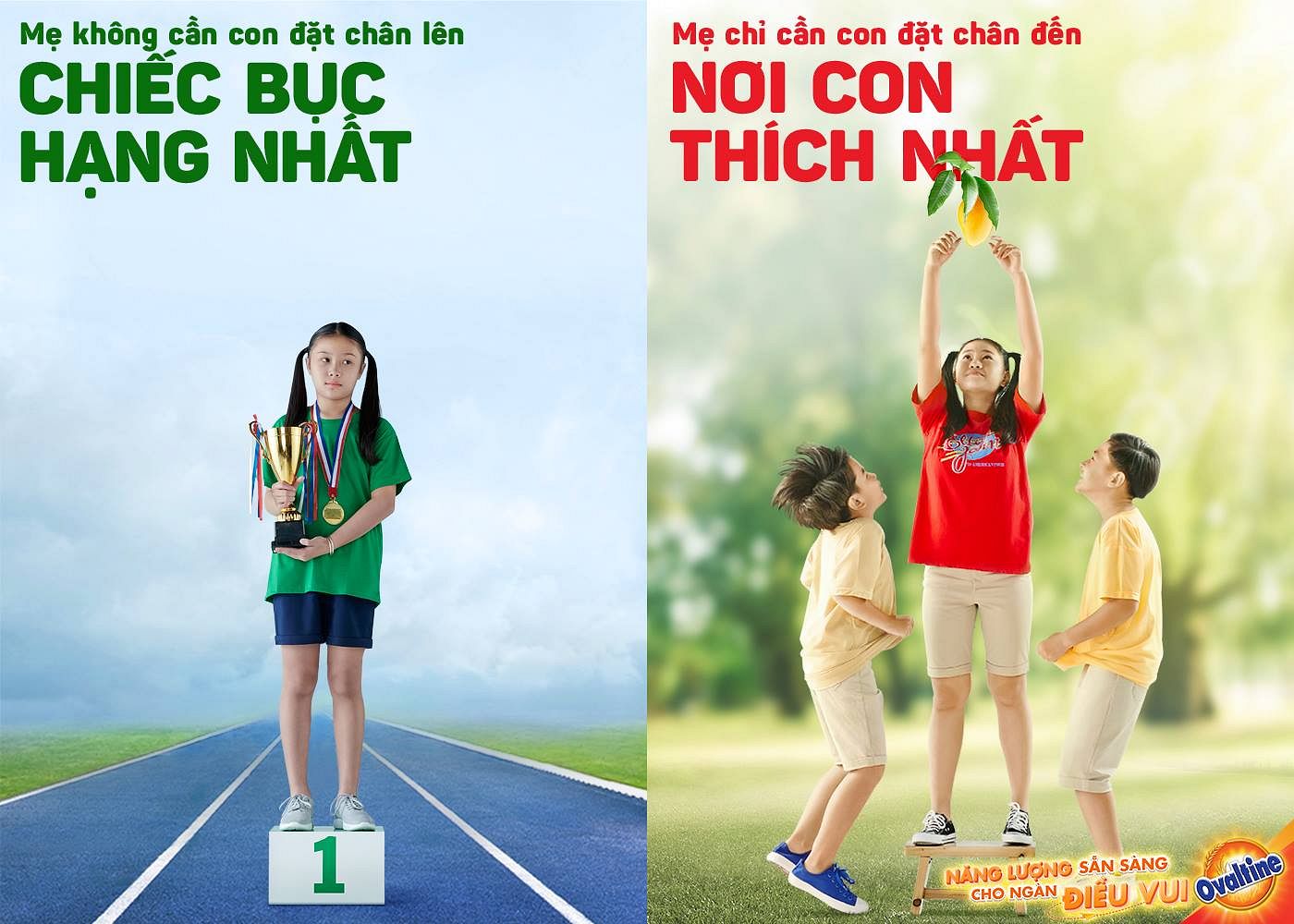 "The fact that both Ovaltine and Milo are direct competitors in the same category of products, Friesland Campina not only copied Milo's idea but also create confusion in customers by equating Milo's message to condoning negative overachievement," Nestle writes in the complaint.
Vietnam's advertising law forbids brands from directly comparing their products with other competitors in the same market and product range in promotional materials. This is why local commercials usually only refer to other brands by generic terms and nondescript brand identity. Nonetheless, depending on how subtle the allusion is, advertising campaigns might be able to get away with it.
From a legal aspect, according to lawyer Nguyen Minh Anh, the color green is not copyrightable because it doesn't belong to anyone. He also adds that it will be hard to accuse Ovaltine of unfair competition because the advertisements don't refer to Milo's product quality, they only reflect two different approaches to educating children and parenting.
On September 28, Milo took down its billboard and replaced it with another banner with a different tagline that says "The morning drinks for a champion."
---

Related Articles:
---