Is this not the most delicious alphabet ever?
Some local designers enjoy making cool typefaces inspired by street signs. Some capture the quirky idiosyncrasies of street carts in series of illustrations. For digital designer Phuc Phong Tran, the idea for this particular project comes from a little bit of both: the "Sống Để Ăn" collection features letters in Vietnam's latin-inspired alphabet rendered in food form.
To come up with 29 characters of the food alphabet, Phong painstakingly created 29 watercolor paintings of Vietnamese dishes shaped like the letters. The letter B, for example, is made up of a bánh mì with the fillings of a sunny side up egg and ham strategically spilling over to create the arches.
Going down the list is a fun game of guess-the-dish. Some are pretty straightforward, like a mooncake for the letter O and filtered coffee for the letter Q; but others might need the keen eyes of true Vietnamese street foodies to identify.
Have a go at matching the letter with the dish through the illustrations below: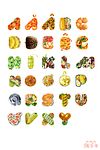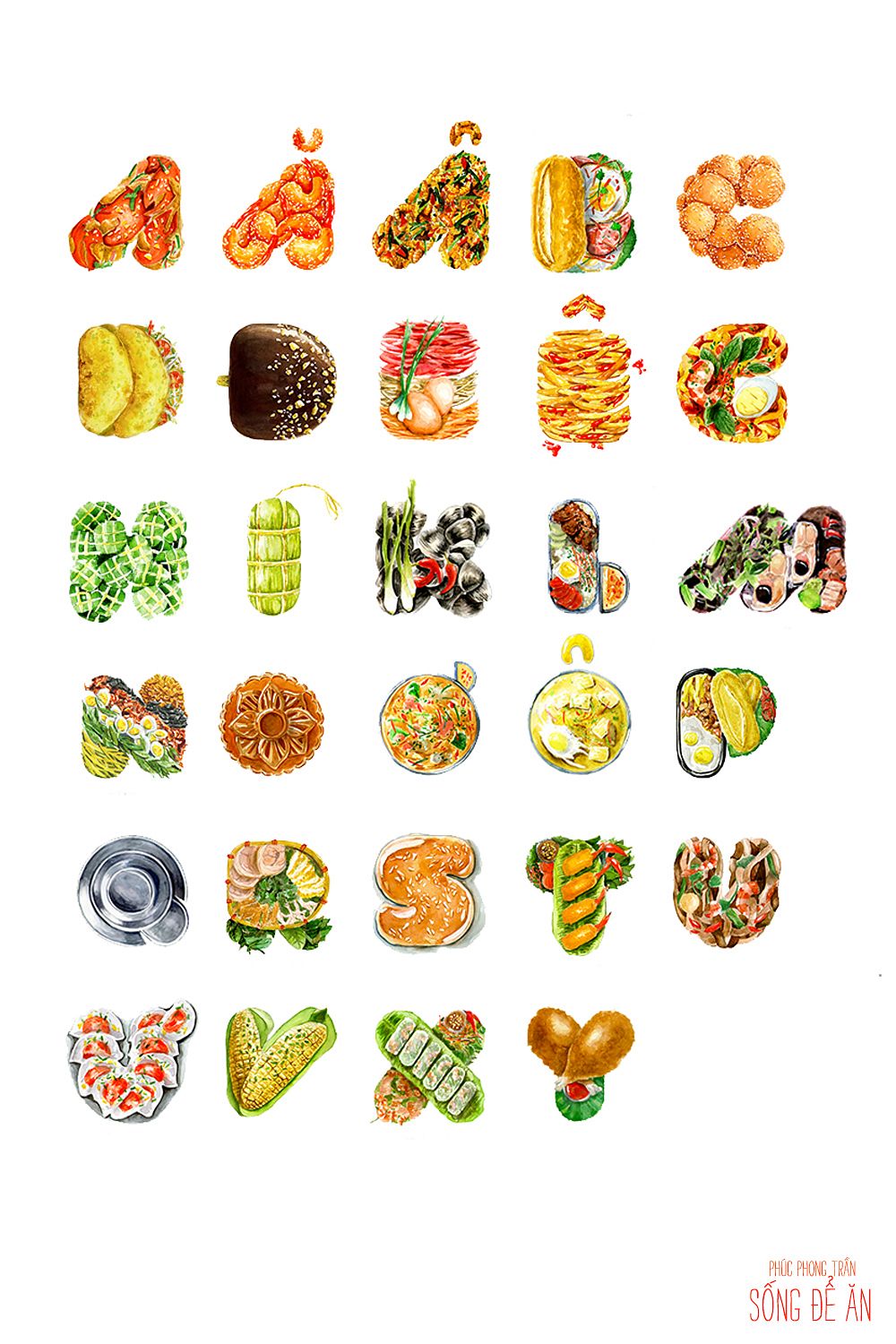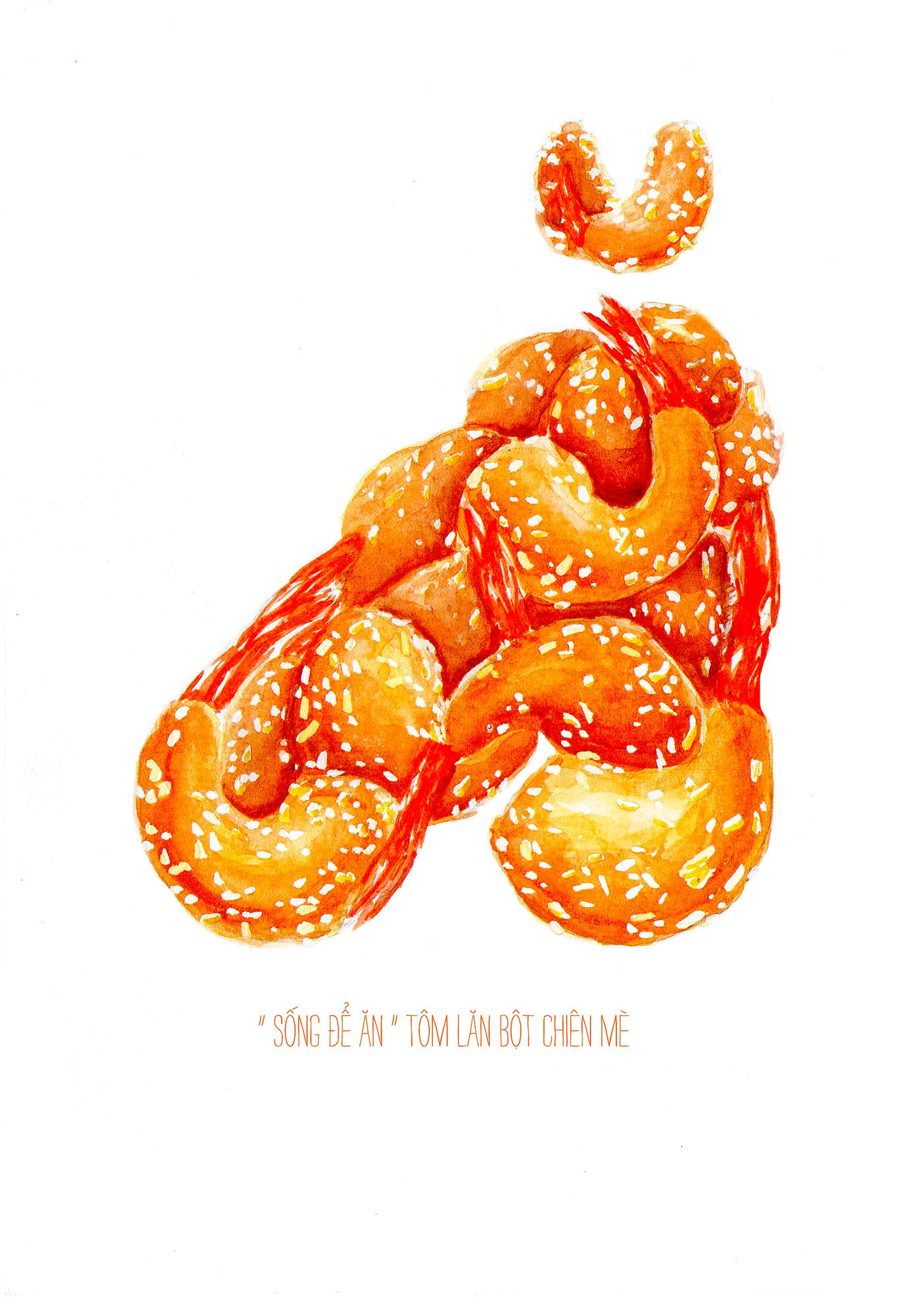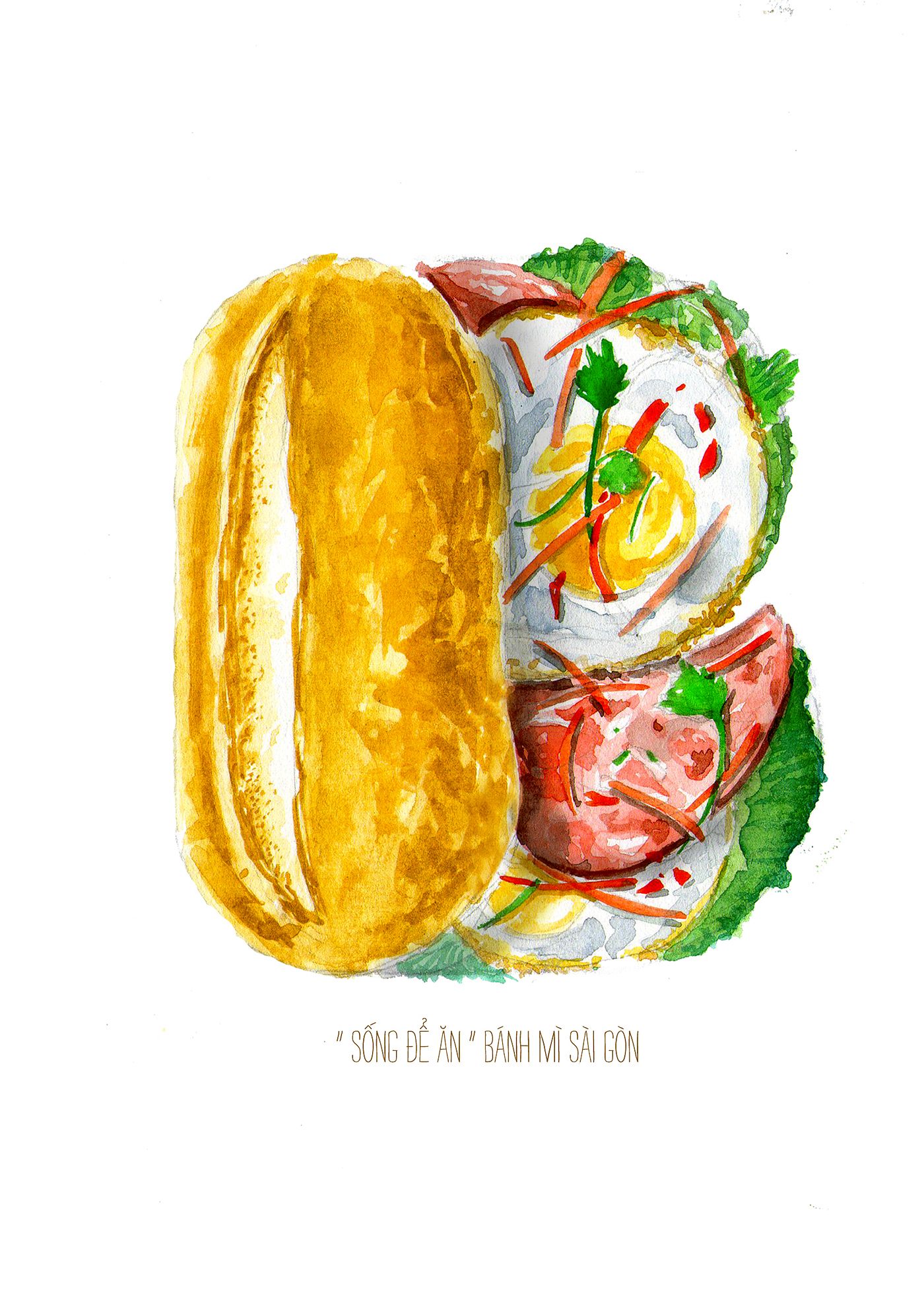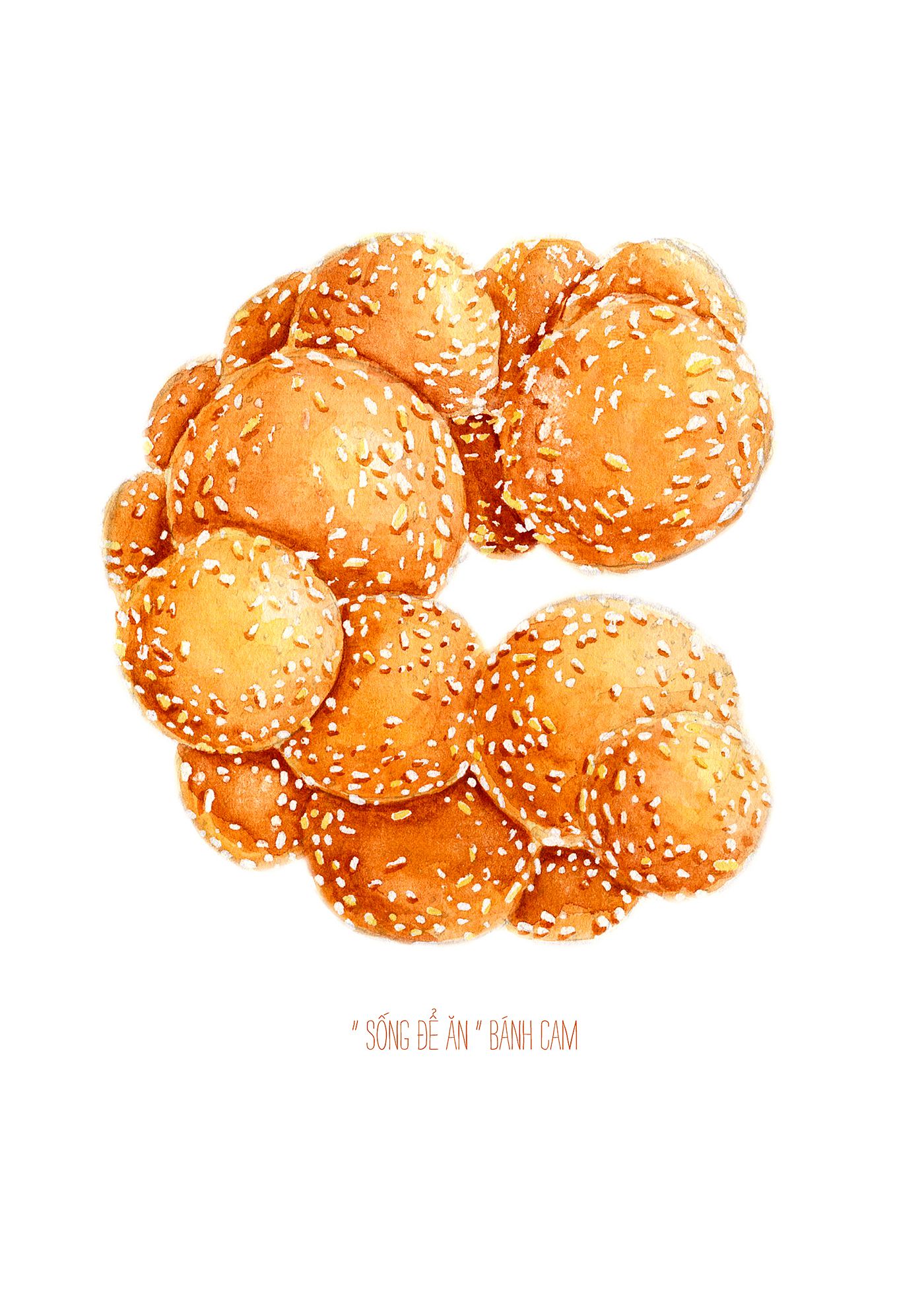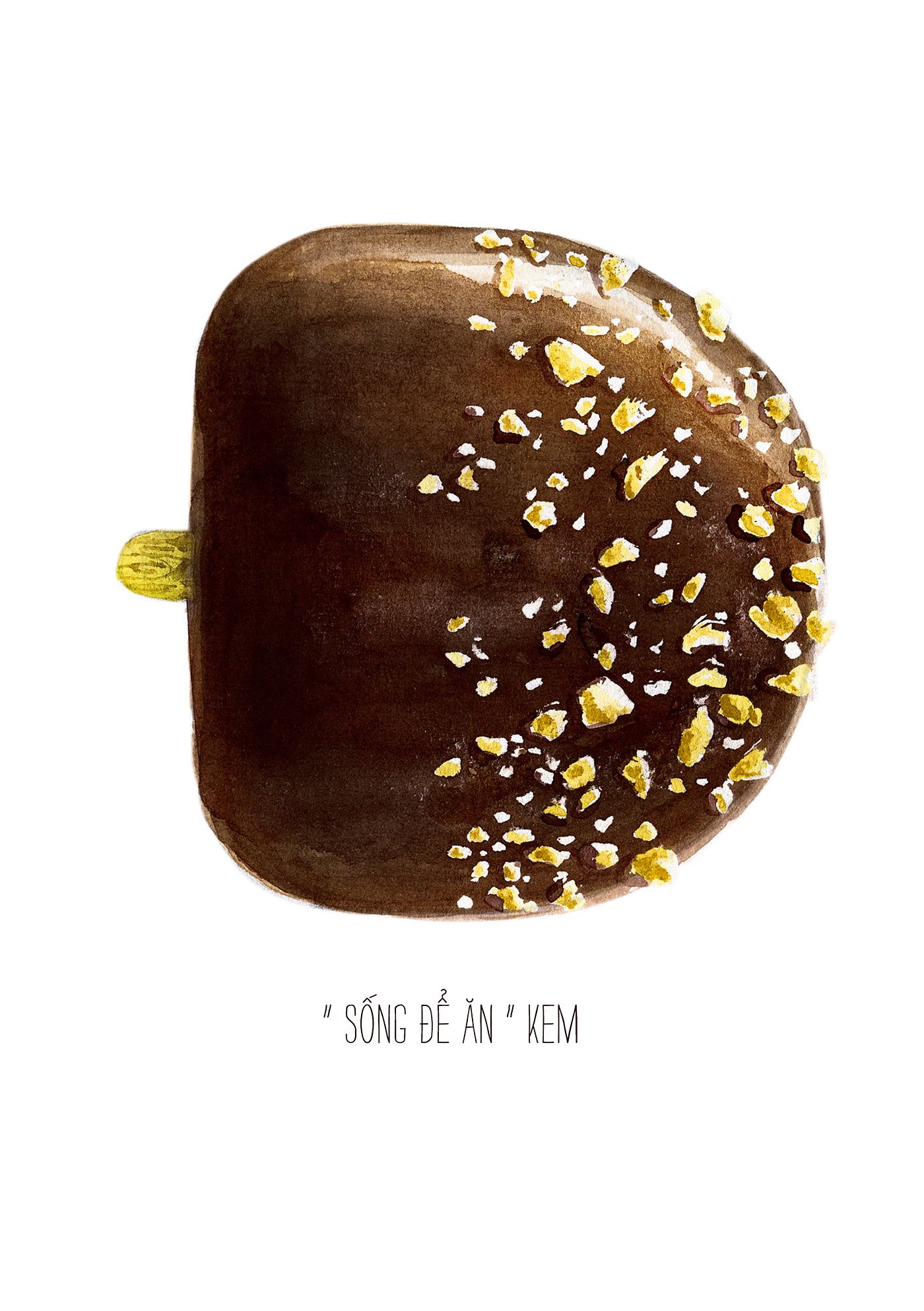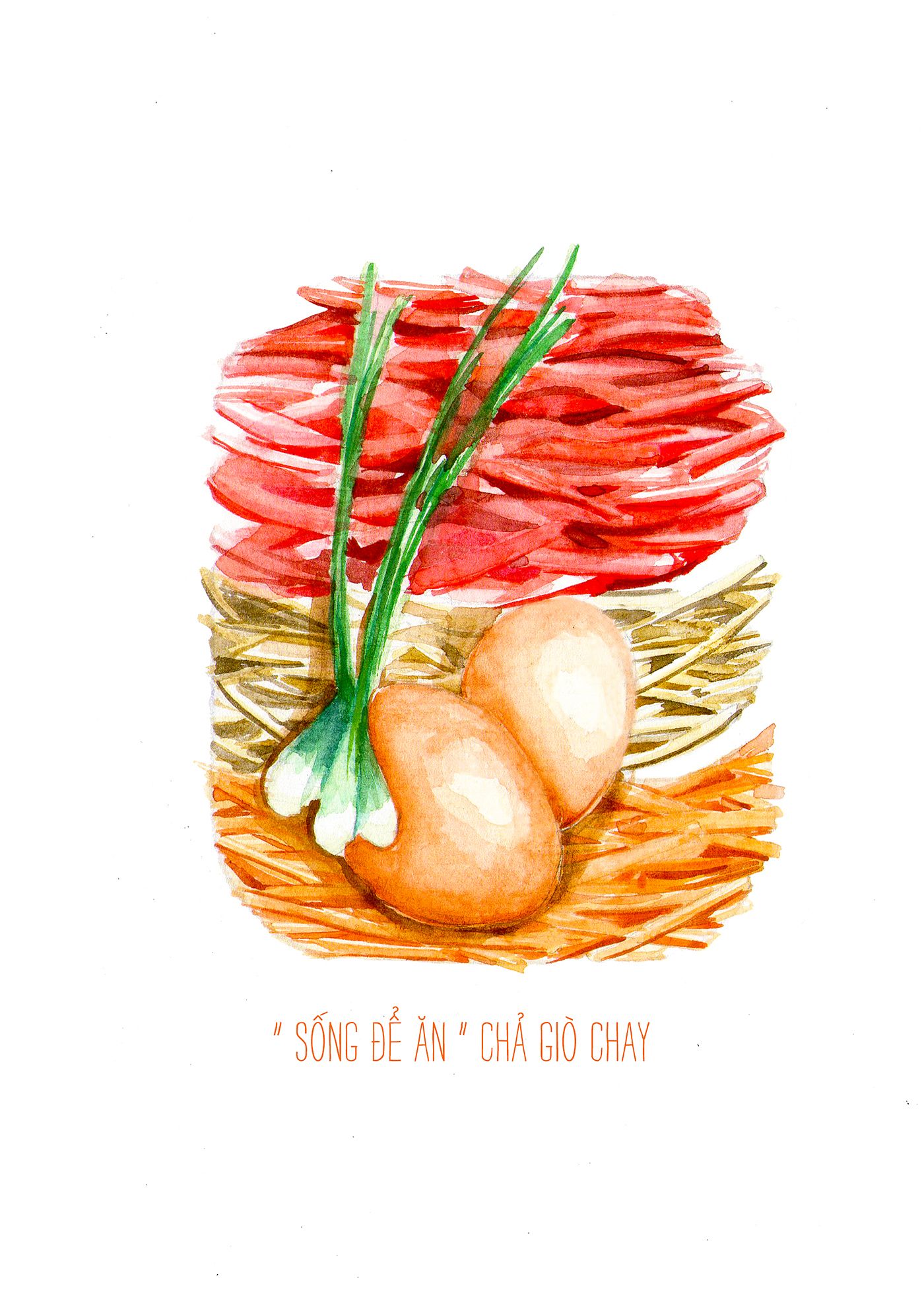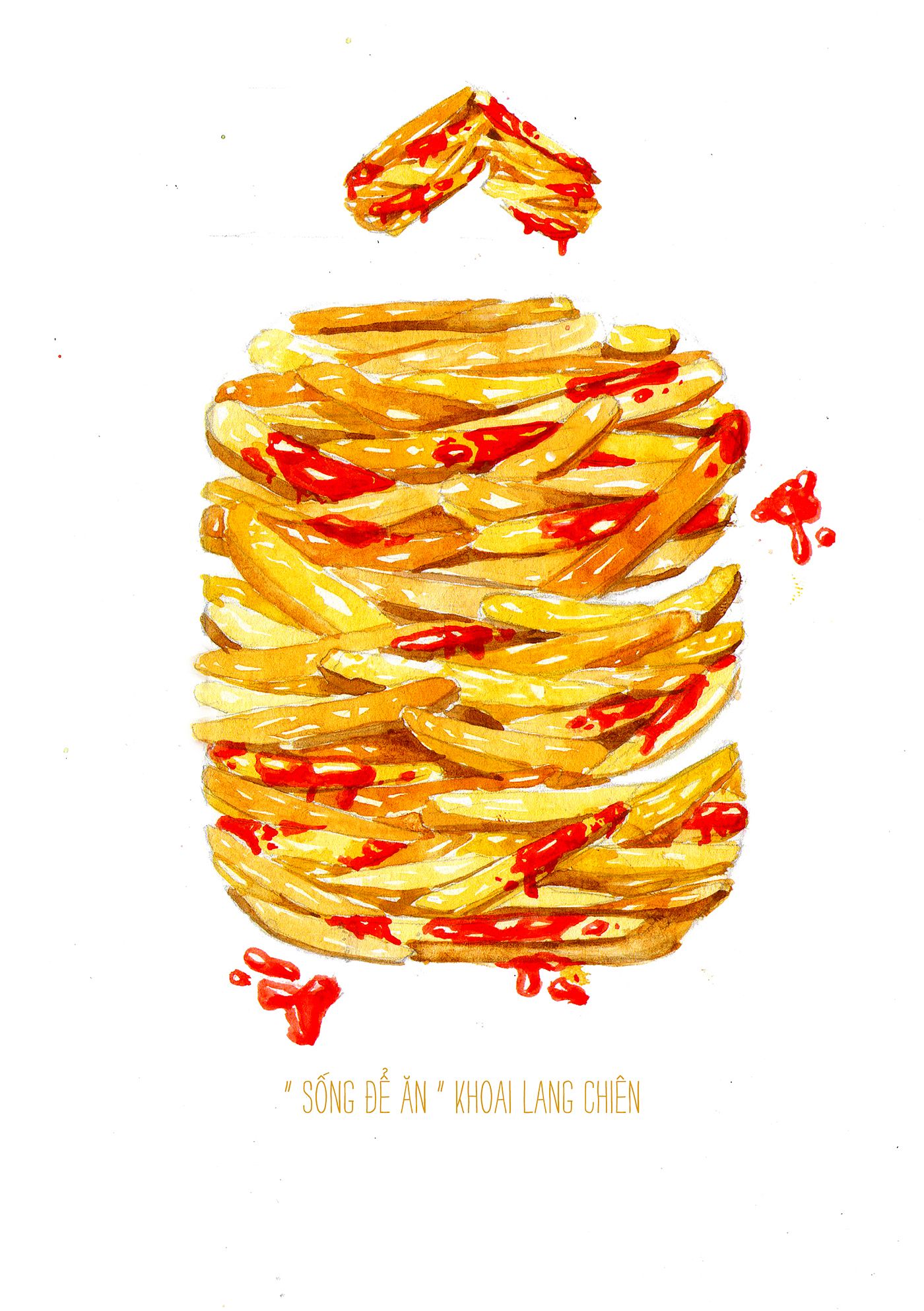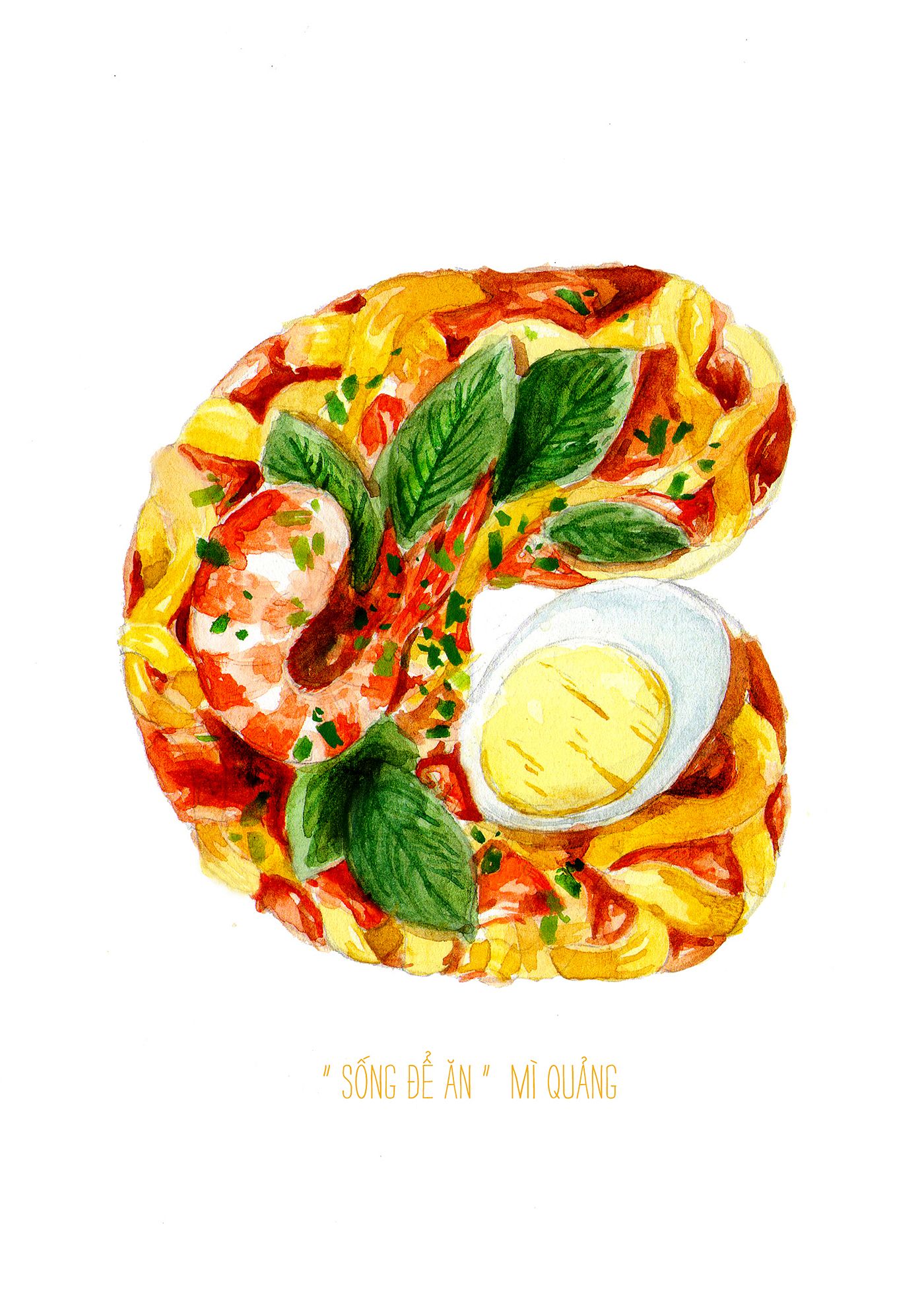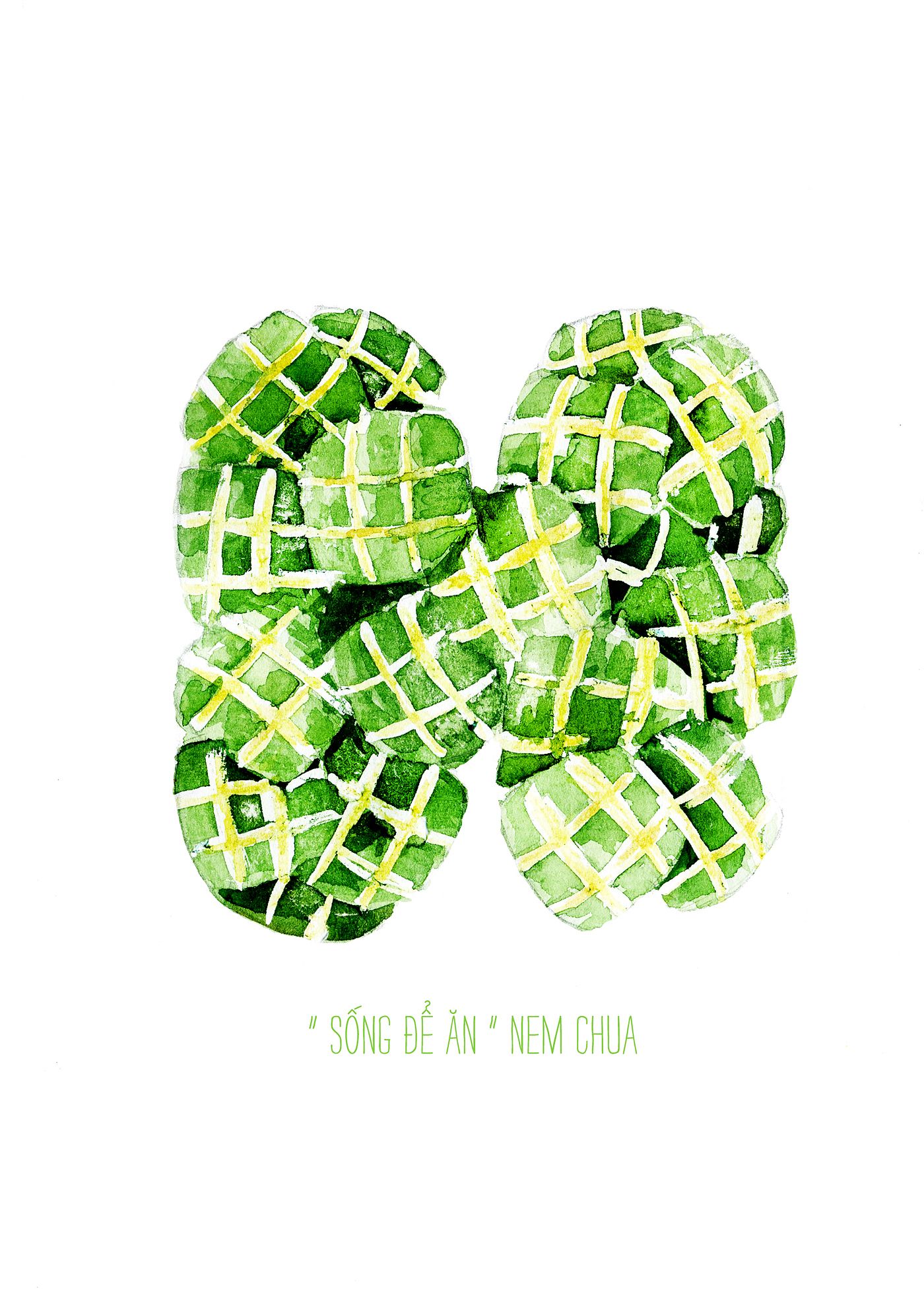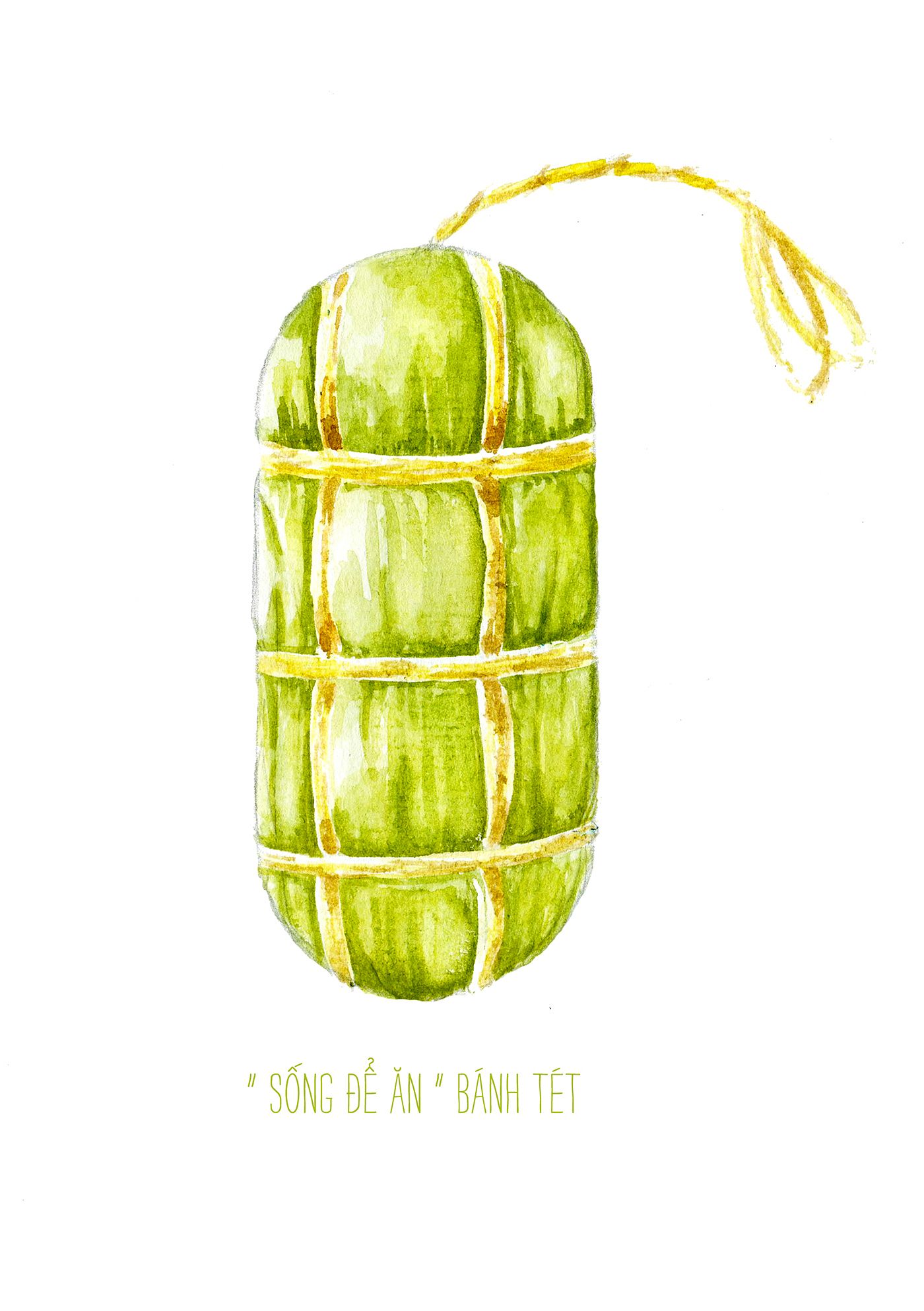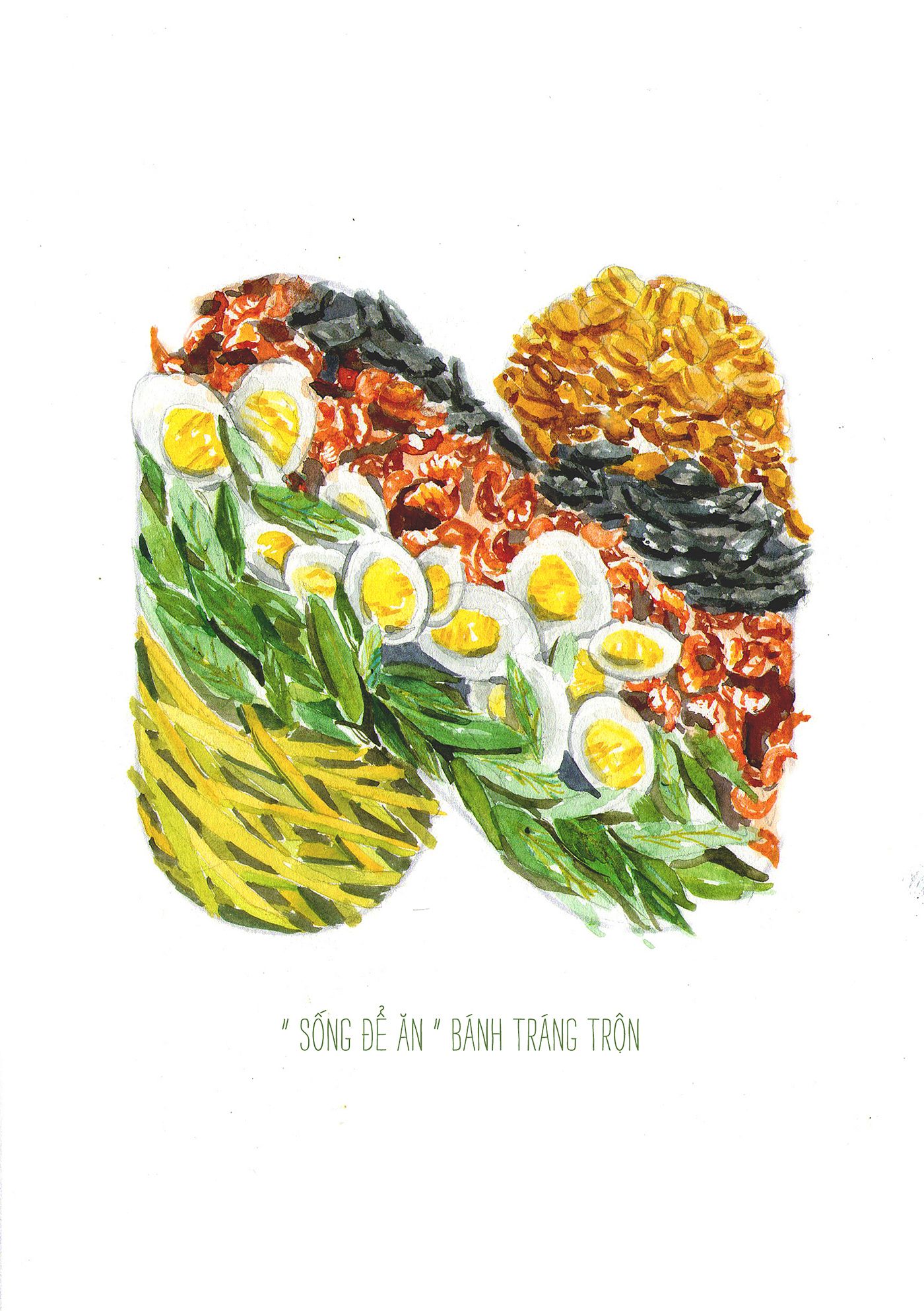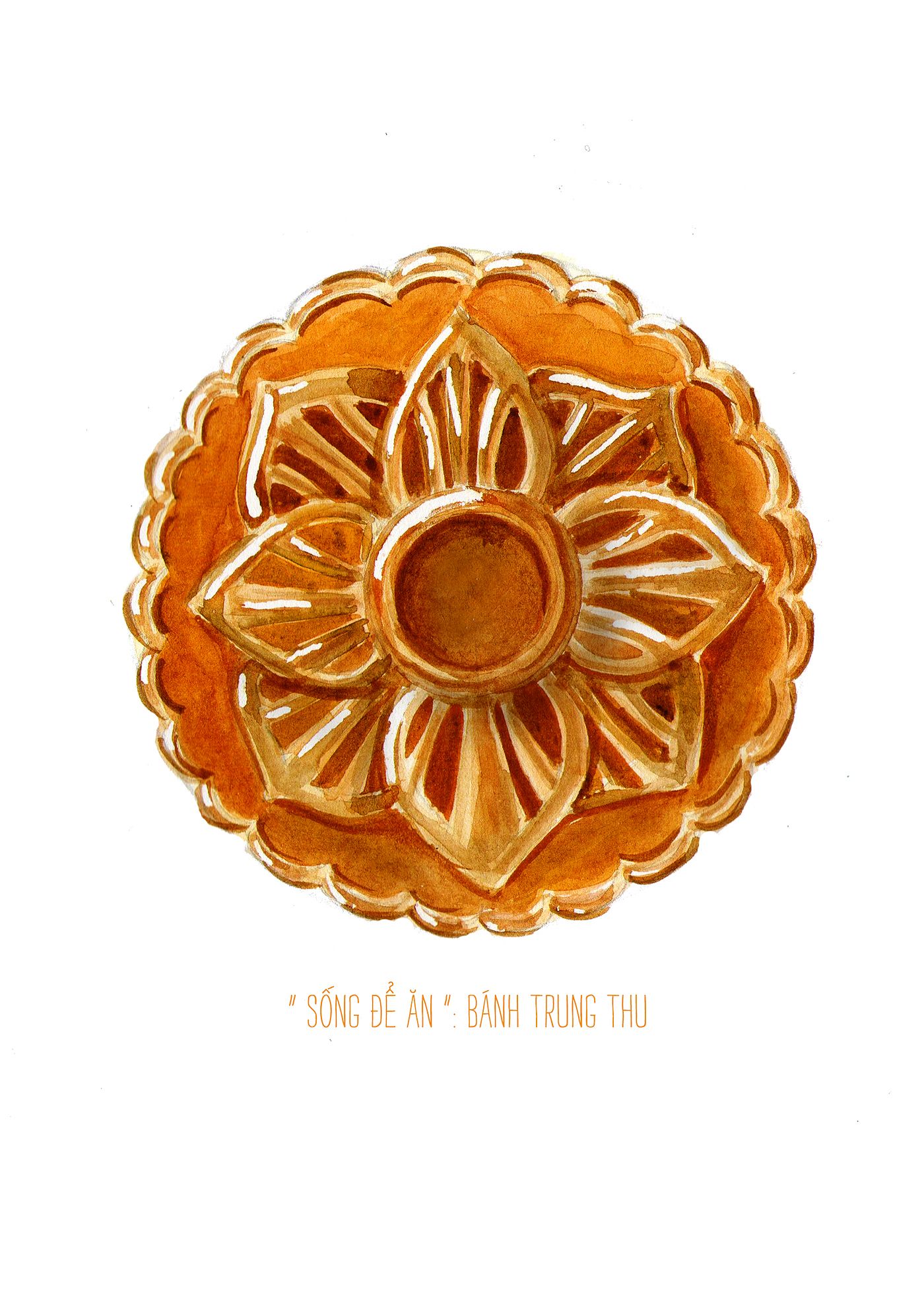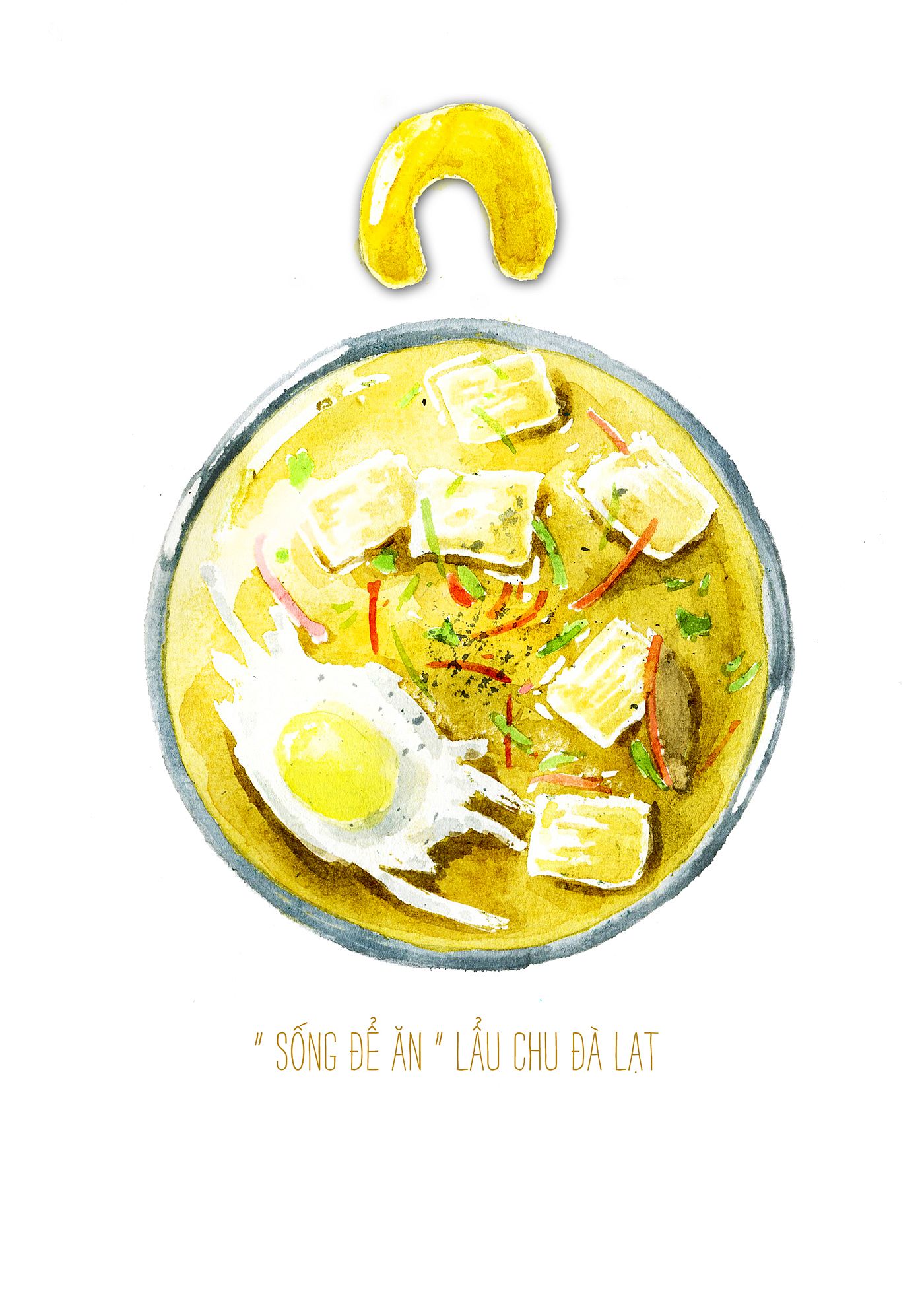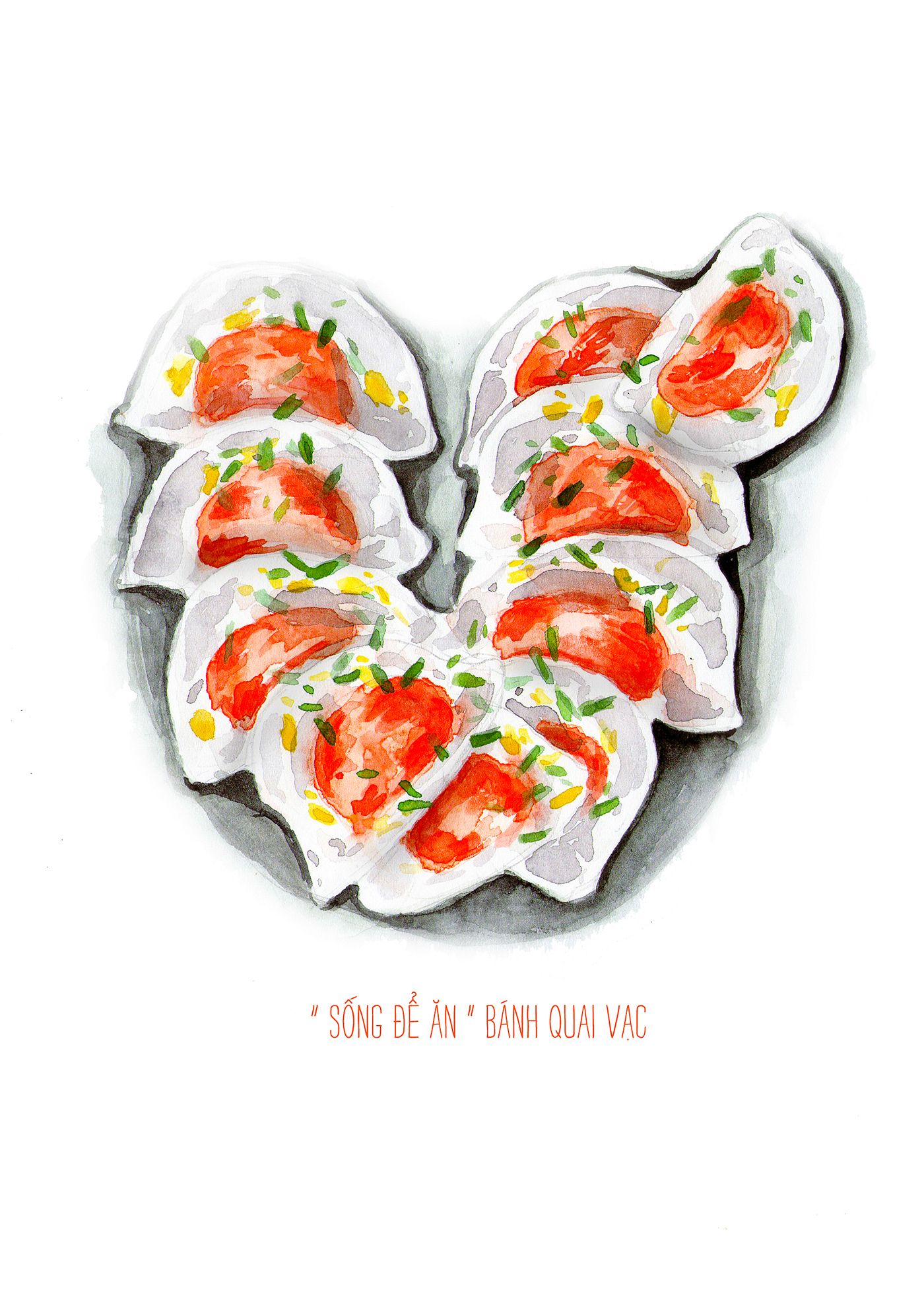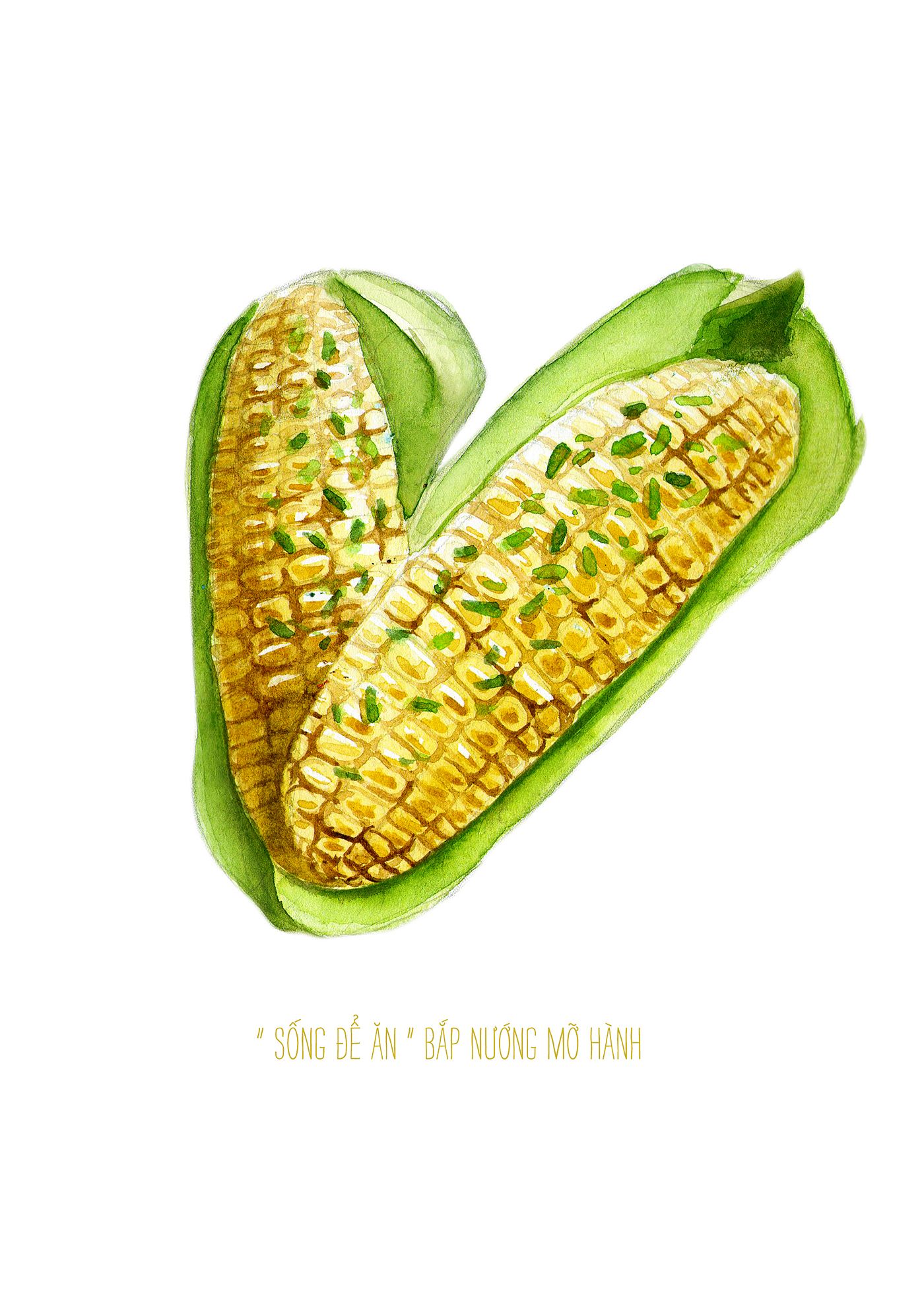 [Illustrations by Behance user Phuc Phong Tran]
---

Related Articles:
---