Details

Published on Thursday, 12 July 2018 15:00
Written by Saigoneer.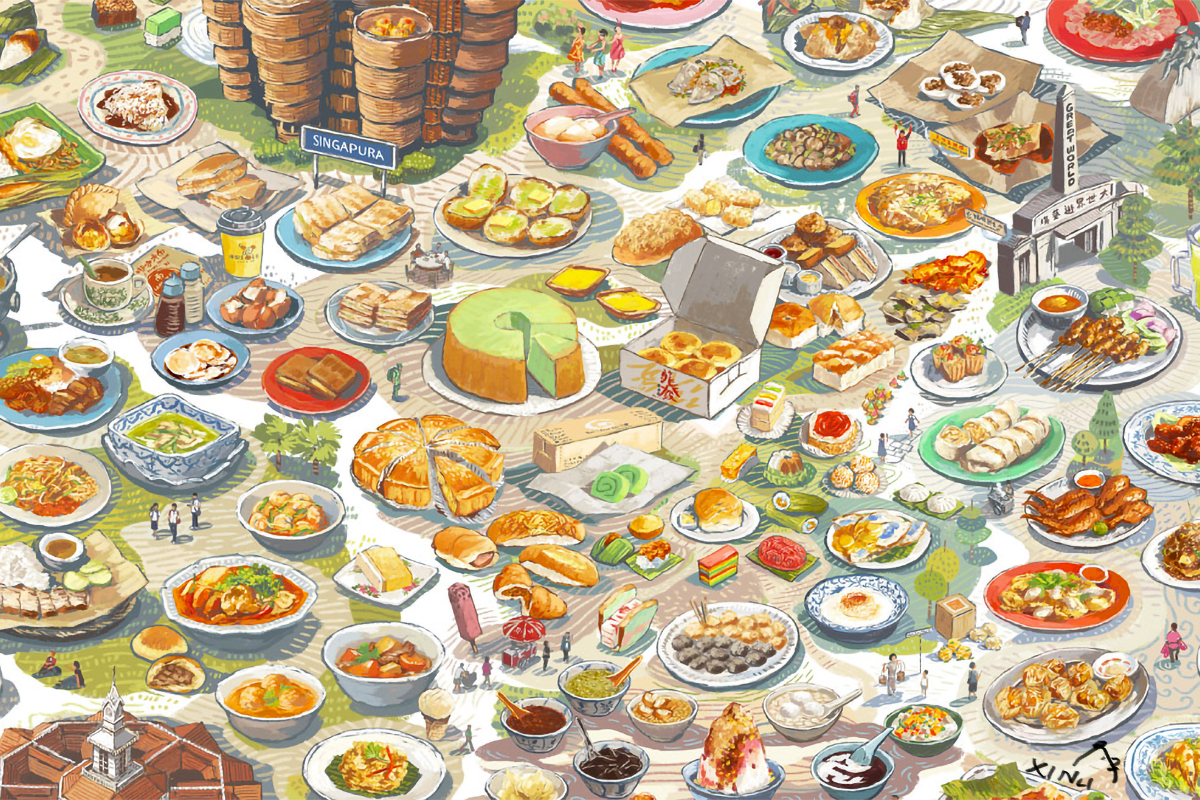 Singapore and Saigon both share a diverse, culturally eclectic food landscape, although each has different layers and amounts of influence from varying parts of Asia.
For Singaporean illustrator Lee Xin Li, his homeland's delectable delicacies hold a special place in his mind, judging by the level of care and detail he put in this project, titled "來! Makan!" The phrase means "come" and "eat" in Chinese and Malay, respectively, which perfectly encapsulates the spirit of the artwork.
Li painstakingly created a huge collage of a myriad of the island nation's cuisine, but not just the world-famous dishes like chili crab and nasi lemak, but also other foreign newcomers like Korean BBQ chicken or English fish & chips.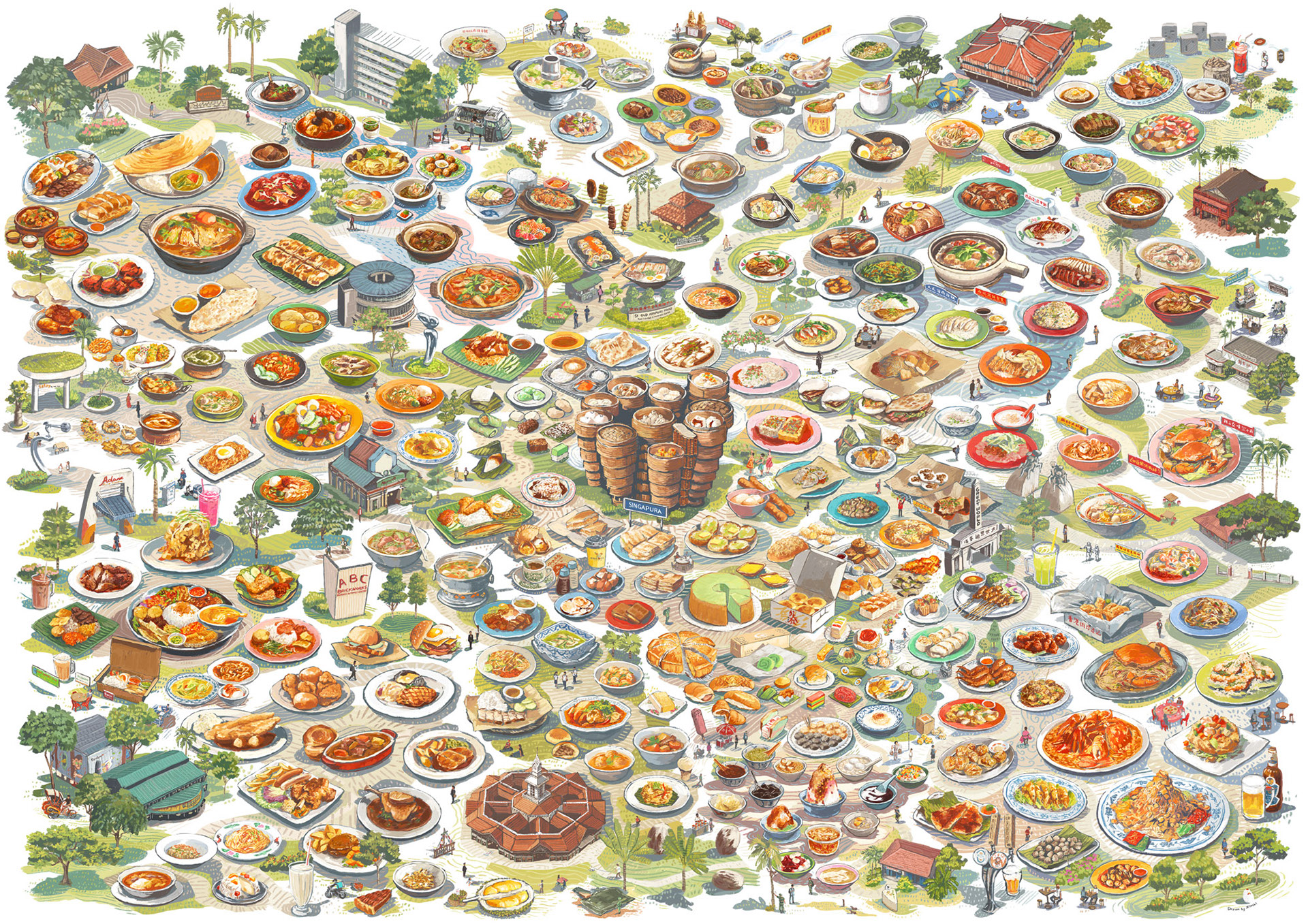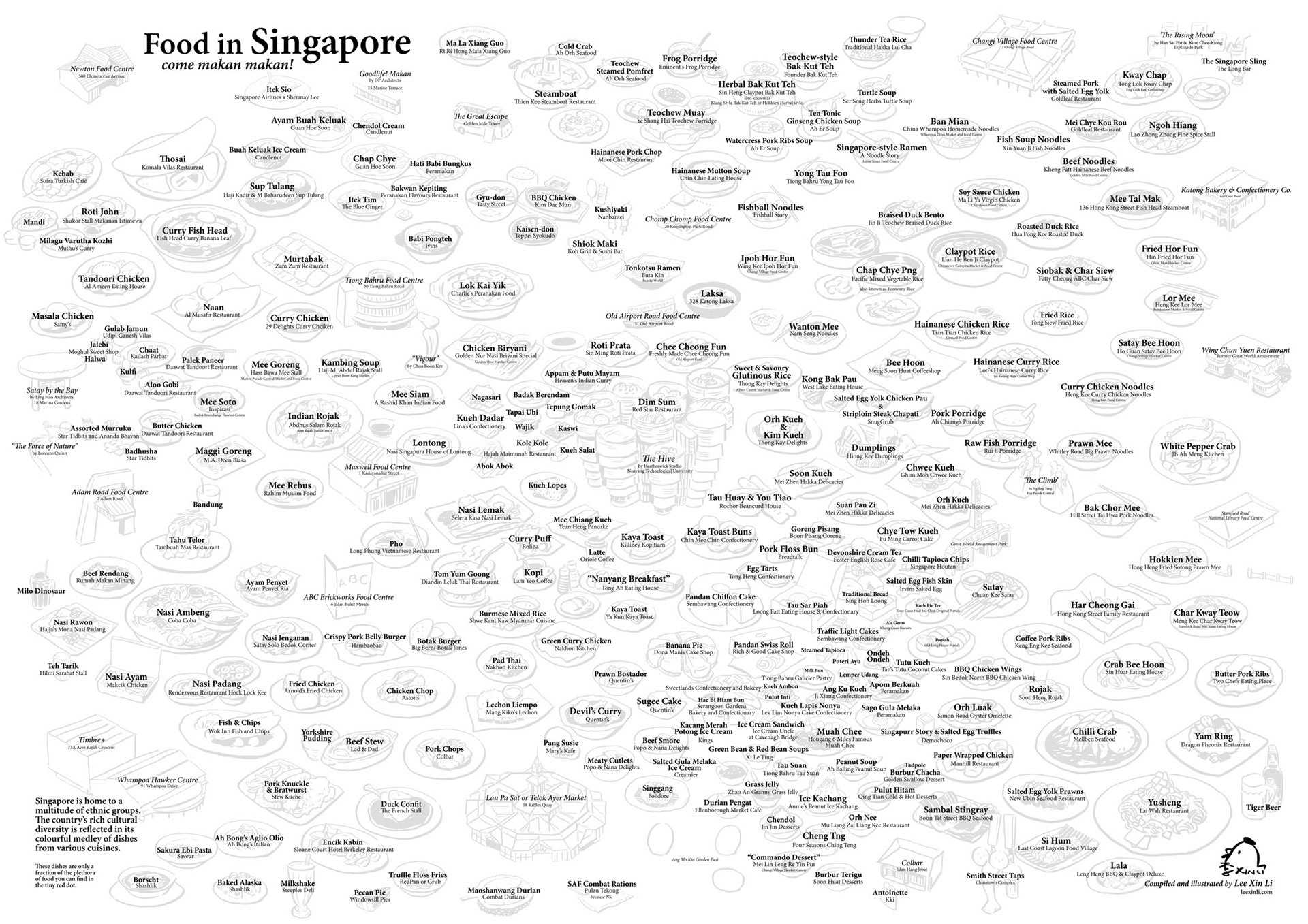 "It is easy to take the diversity of food in Singapore for granted as we grew up with access to delicious hawker food to French duck confit," Li writes in the project's Behance page. "The scene has always been evolving and the food in Singapore is a lot more than chili crab, nasi lemak and Peranakan food. Dig further and you will discover a rich cultural convergence in the tiny red dot."
According to the artist, the idea behind the food collage came from a pitch to an organization to paint a series of food stalls in Asia. Alas, the plan eventually fell through, but it was the impetus to prompt Li to start working on it. It was a "blessing in disguise," he shared.
Lee Xin Li's personal style is characterized by a warm but not over-saturated color palette while the line work is meticulous. Have a closer look at "來! Makan!" below and check out more artwork by Li on his Behance page here.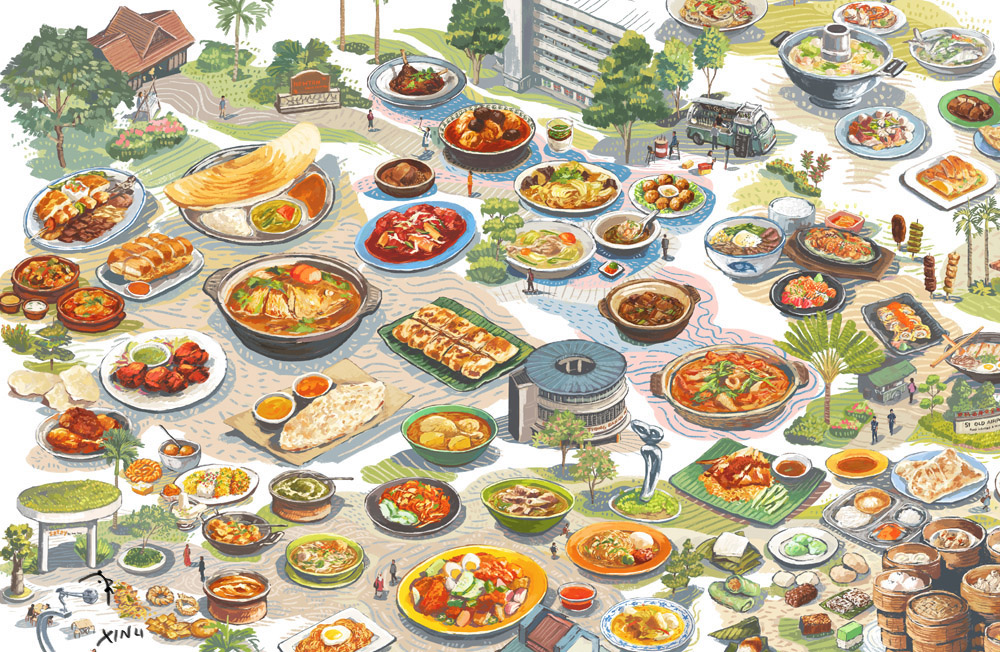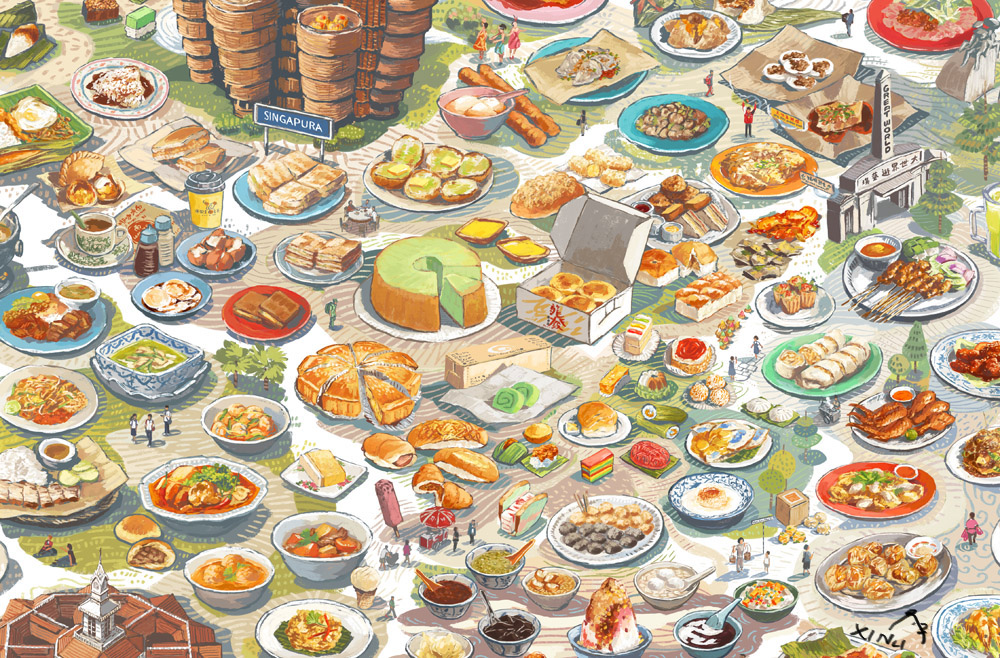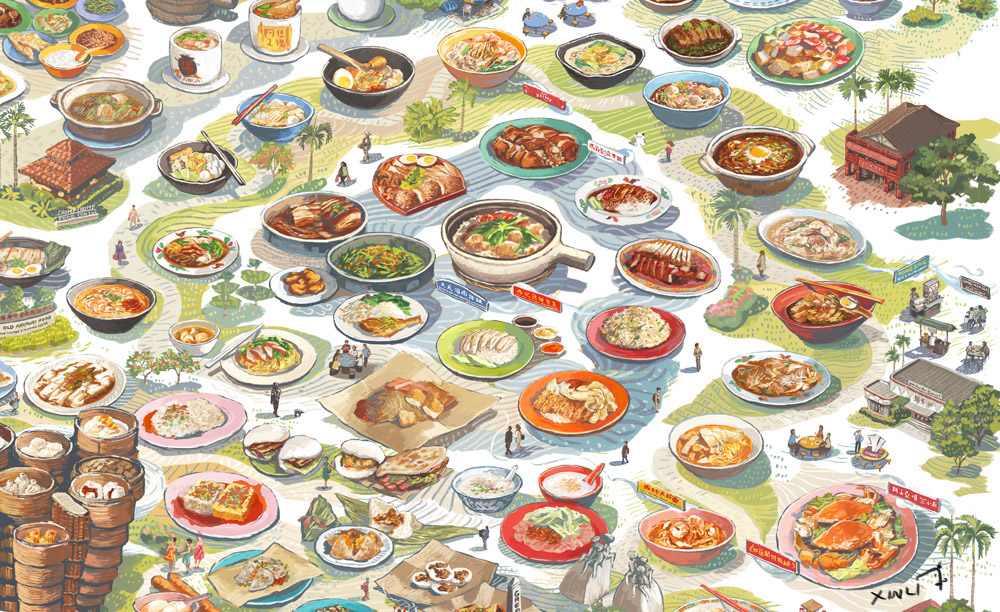 [Illustrations via Behance user Lee Xin Li]
---

Related Articles:
---