In its latest volume, Vietnam's award-winning comic series Long Than Tuong shines a light on the country's favorite pastimes during the Tran Dynasty, including Go, wrestling, kite-running and, surprisingly, polo.
Long Than Tuong is the brainchild of Phong Duong Comics and was the first Vietnamese comic produced completely via crowdfunding, according to Phu Nu. The series' first installment was released in June 2014 after three months of campaigning for funds and half a year of production. Fast forward two years later and the creative duo unveiled Long Than Tuong Volume 3 just last month, which continues the storyline while giving readers a glimpse into the hobbies and interests of Vietnam's 13th-century elite.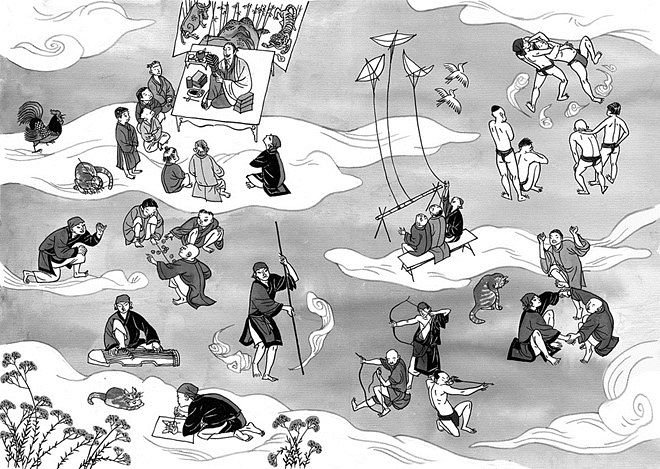 One scene in the comic depicts a Go match between Tran Hung Dao and Emperor Tran Thanh Tong. According to an interview with Zing, Phong Duong Comics shared that without the help of a historian, they would have gone for Chinese chess instead of Go. Surprisingly, they also discovered 13th-century local elite's love for polo and decided to work the horseback sport into the storyline.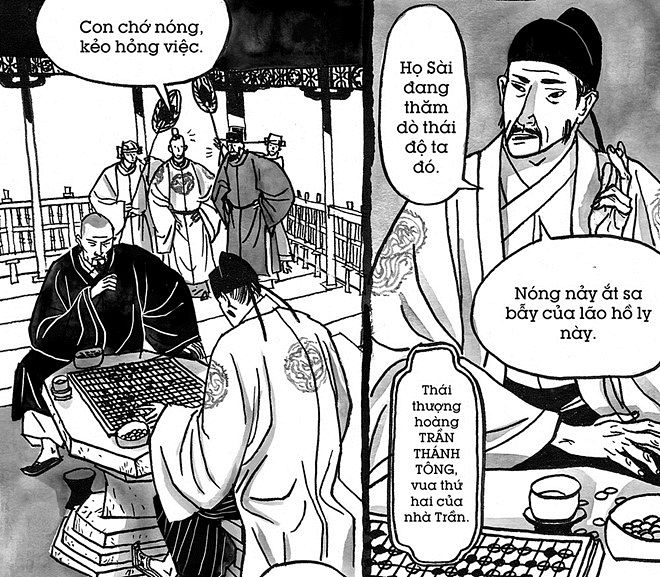 Specifically, there are scenes throughout the book depicting academics at Chieu Quoc Temple engaging in a heated match of polo. Players are shown riding their horses while attempting to control the ball with a long bamboo club.
The duo shared with Zing during an interview that despite being a comic book, Long Than Tuong has always aimed to maintain maximum cultural and historical accuracy. The inclusion of polo is based on findings from historical texts such as An Nam Chi Luoc (compiled by scholar Le Tac in 1335).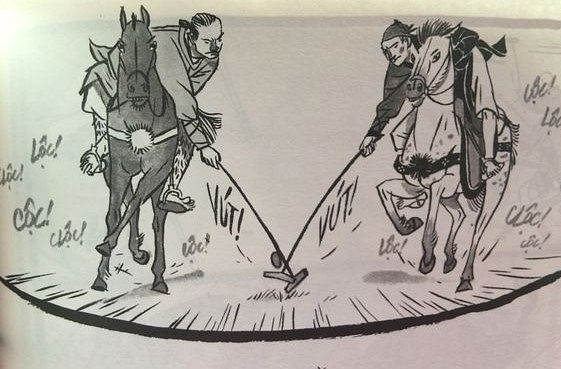 Phong Duong Comics consists of Nguyen Thanh Phong and Nguyen Khanh Duong, the group's main artist and scriptwriter. Artist Nguyen My Anh and young historian Tran Quang Duc also contributed to the group's historical hit, Long Than Tuong. In February, the comic snatched the silver prize at the International Manga Award, a yearly celebration organized by Japan's Ministry of Foreign Affairs. Now with the third volume released, the duo has also recent started the official crowdfunding campaign for the hit series' fourth book here.
Have a look at Long Than Tuong Volume 3's trailer, courtesy of YouTube user Phong Duong Comics, below:
[Photos via Zing]
---

Related Articles:
---