A couple months back, we wrote about Phung Nguyen Quang and Huynh Kim Lien, a pair of Vietnamese children's book authors who took the top prize at this year's Asia-wide Scholastic Picture Book Award competition. Their beautifully illustrated story, The First Journey, follows An, a young boy who crosses the Mekong Delta for the first time on his way to school, encountering floods, snakes and a mysterious forest with a giant crocodile.
Now, fresh from their international accolade, Quang and Lien are working alongside the competition's organizers to finalize text and illustrations for a published version of The First Journey, which they hope to complete in 2016.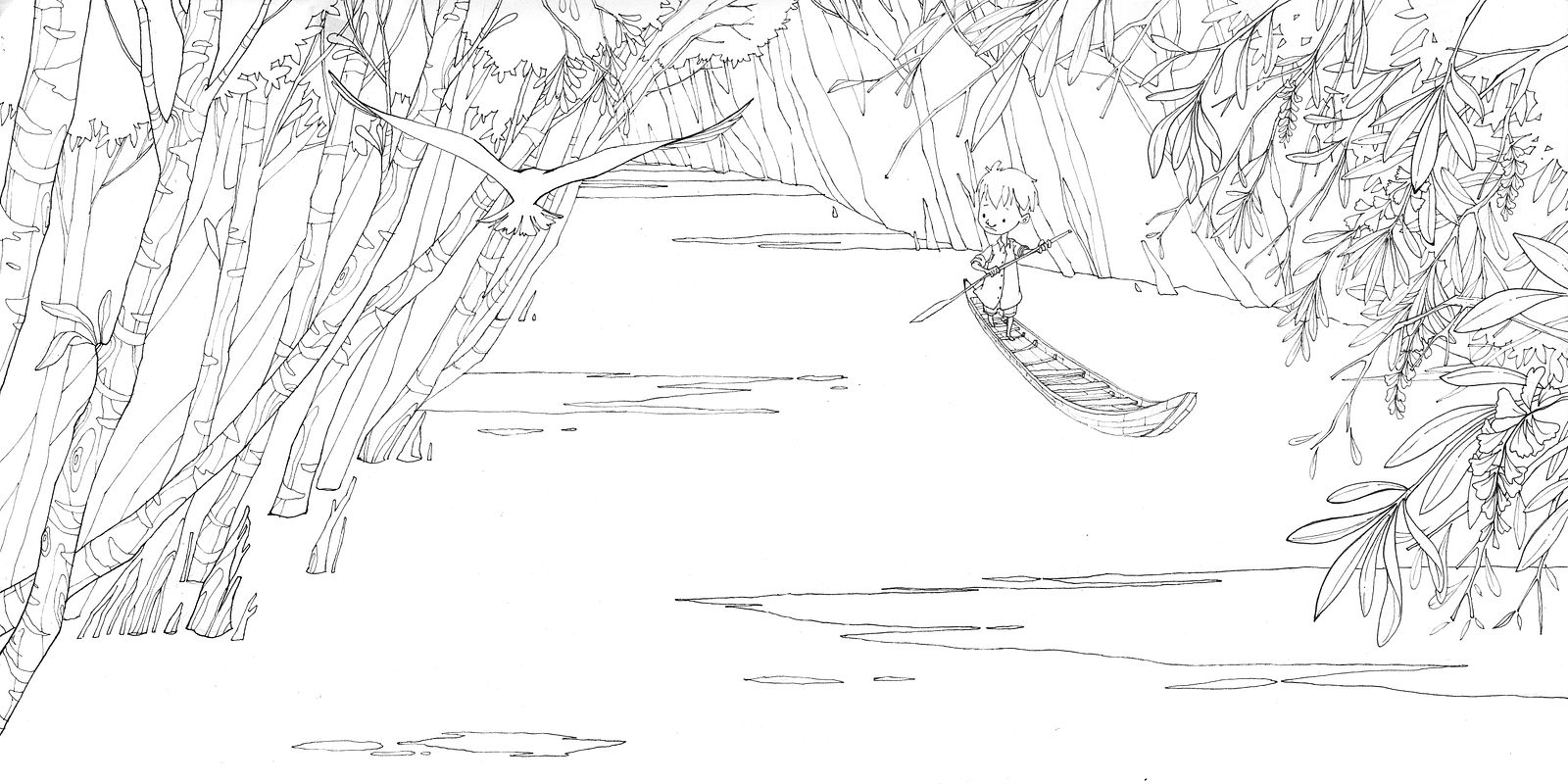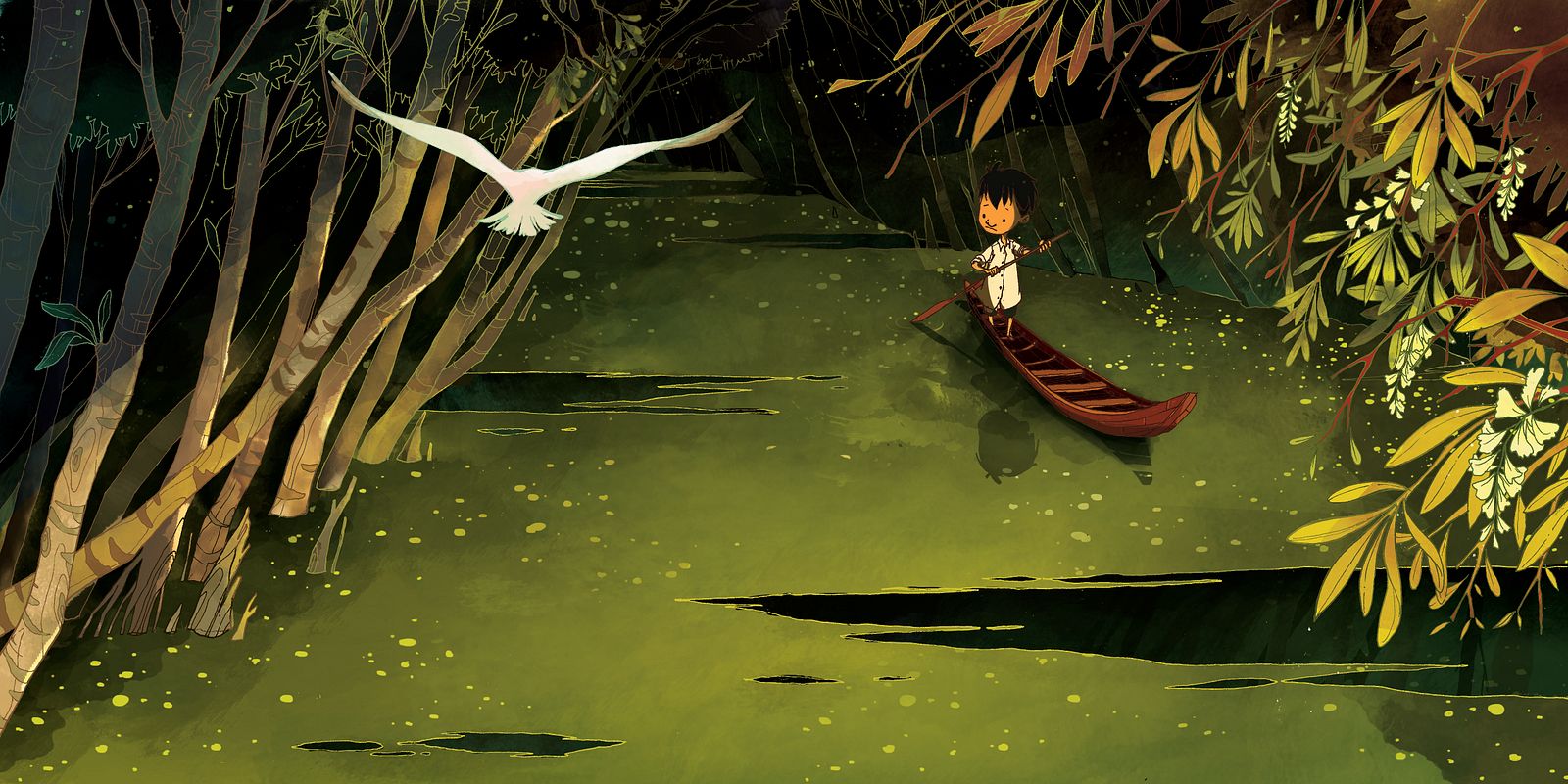 From the very start, Quang and Lien's own odyssey has been a series of serendipitous events. Though the pair had worked on several children's book projects in the past – both are part of the Room to Read program, a nonprofit effort that aims to promote childhood literacy and gender equality in education around the world – The First Journey was their first-ever independent story.
After learning about the Scholastic contest only two weeks before its deadline, Quang and Lien managed to write a manuscript, draw a storyboard and complete the six color illustrations required for submission in just 10 days.
"We were always wanting to make a picture book of our own, so we decided to take this challenge," the duo tells Saigoneer by email. "Because of the large number of participant countries, we thought this book wouldn't [do] anything, but we still tried our best to finish our first-ever independent book."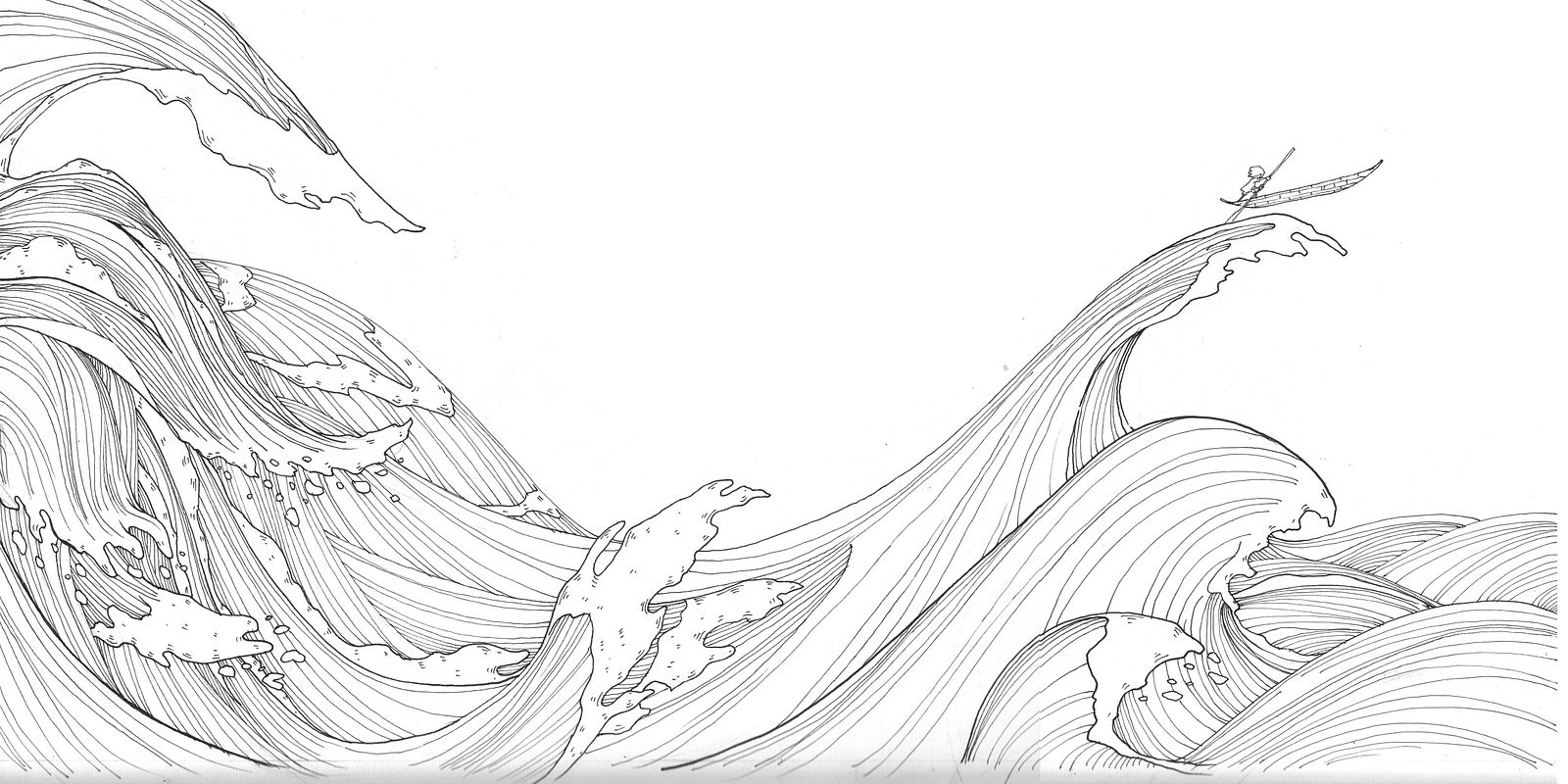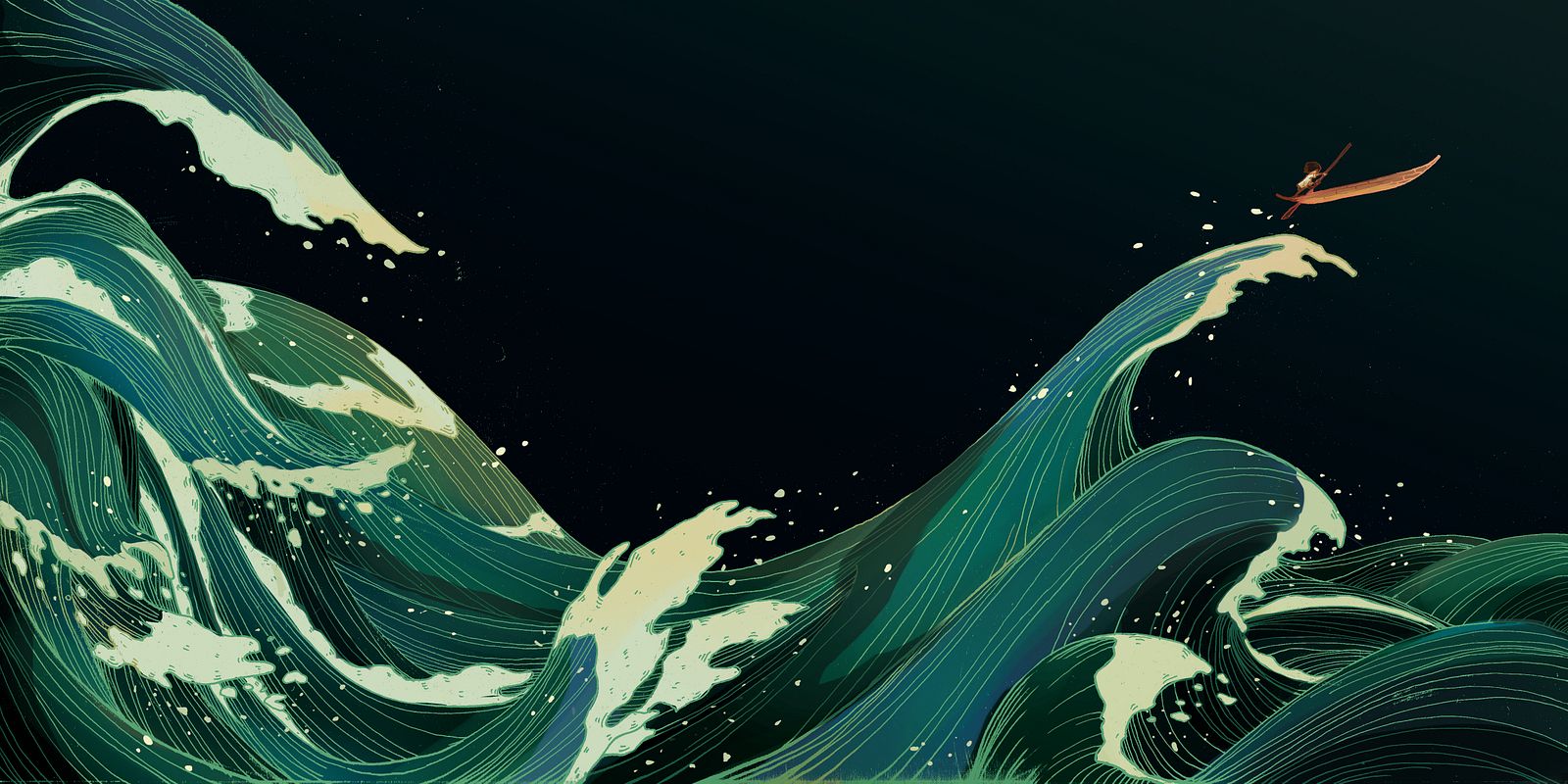 To create The First Journey, Quang and Lien started off not with a storyline but, rather, an image. Before their main character, An, was even a thought, Quang and Lien chose to highlight Vietnam's natural beauty through their illustrations, particularly the Mekong Delta during its flood season.
Everything else grew from here. As they were brainstorming a possible storyline for the book, the pair came up with a single image: a child stands on a boat in the middle of a wide river, a massive python swimming beneath his vessel. Inspired by the drawing, the rest of An's story fell into place. "It's like a light came on," they explain.
The pair also cite Vietnamese writer Son Nam and the famous children's movie Dat Phuong Nam as inspiration for their work.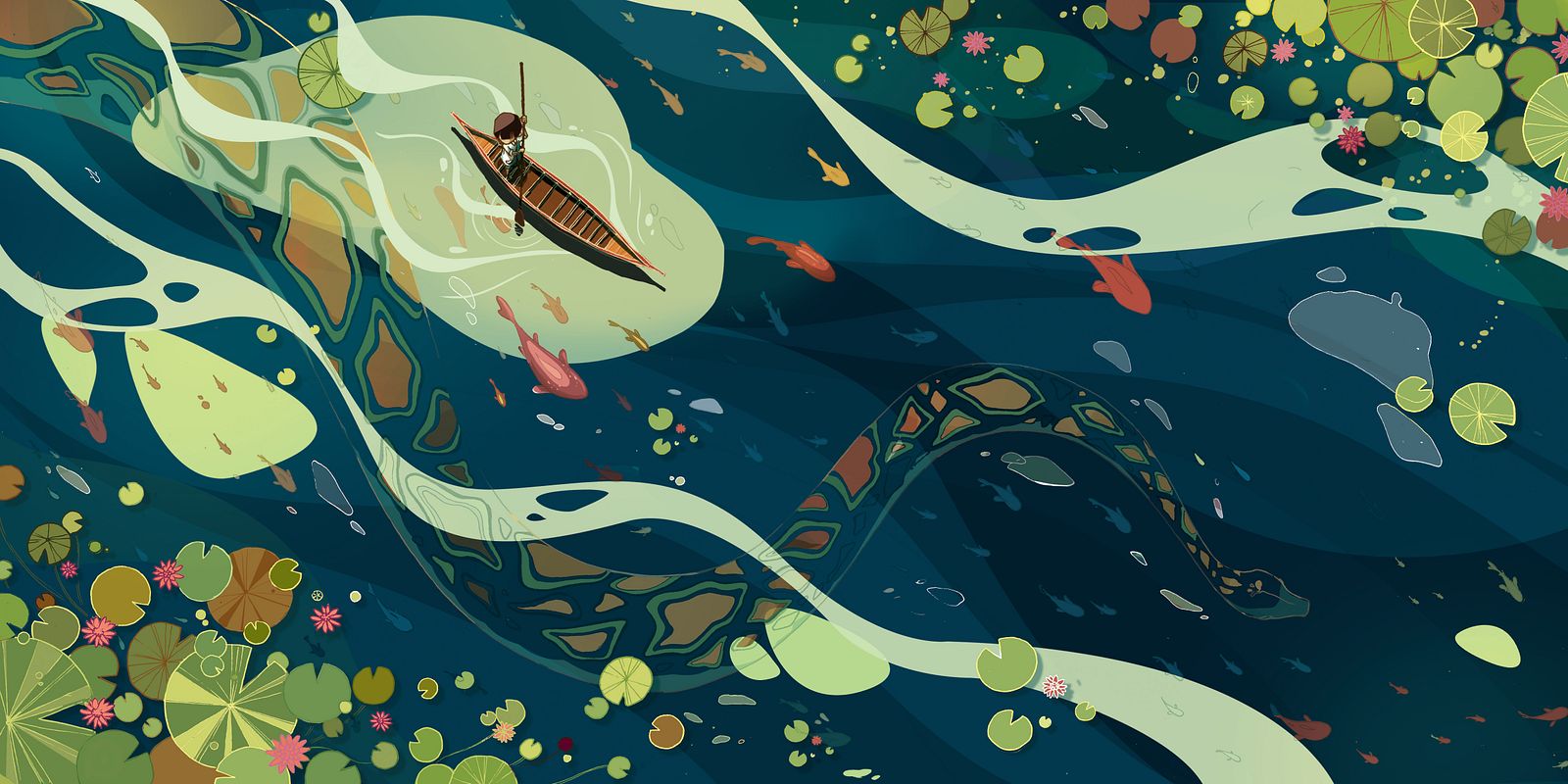 While The First Journey's illustrations are stunning, Quang and Lien were equally adamant about telling an imaginative story.
"Children's books in Vietnam now have a large market, however it lacks diversity," the pair writes. "In Asian cultures, parents tend to buy illustrated books that teach children to be obedient, not something that gives them imagination or [makes them] adventurous."
For Quang and Lien themselves, this was the appeal of storybook illustration in the first place. "It's about the freedom of imagination we get in a children's picture book," they explain. "The more we learn about picture books, the more we know that there is a great big world out there in which we are just two little students trying to learn as much as possible."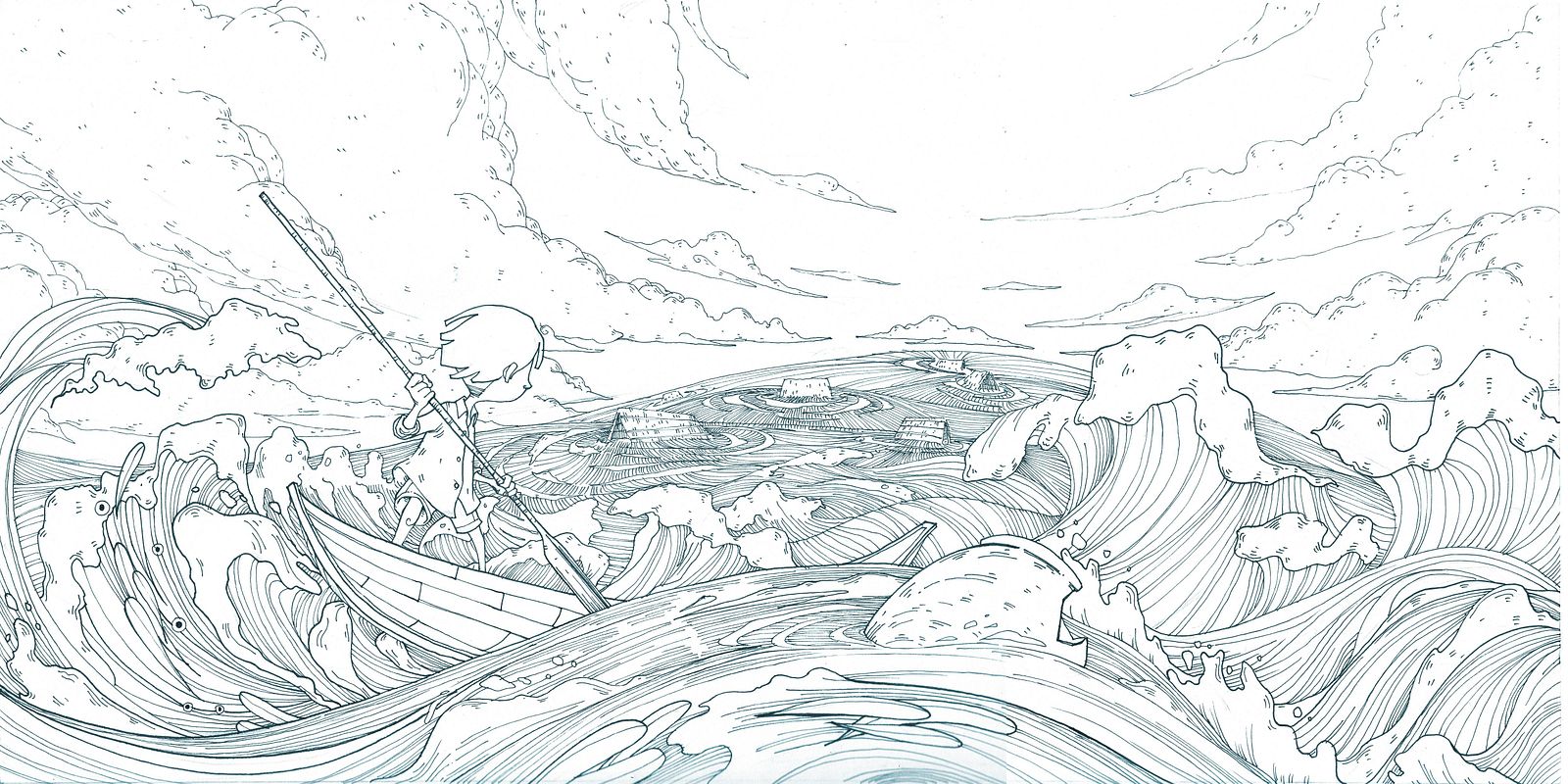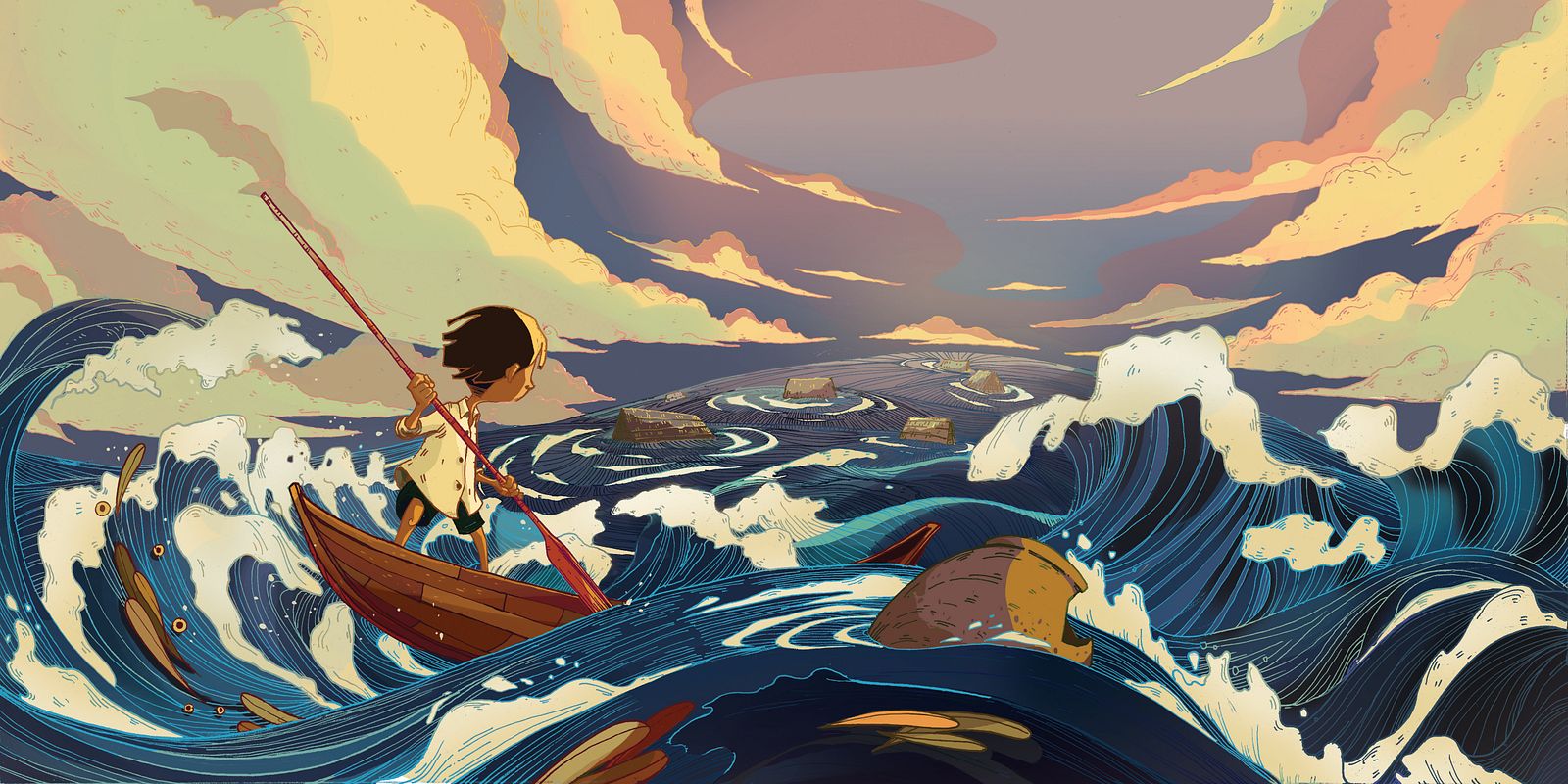 However, the work is not without its challenges. According to Quang and Lien, many children's books in Vietnam are purchased from either China or South Korea as a means of keeping costs down. When publishers do choose to hire local illustrators, wages are usually low. Conditions like these tend to prevent original Vietnamese content from making it onto the shelves of local bookstores.
"The fact is, there are a lot of western publishers which hire Vietnamese illustrators for high-quality illustration with a low budget," they say. "However [we] think the situation is going to change pretty soon, as Vietnamese publishers are paying more attention to this field now."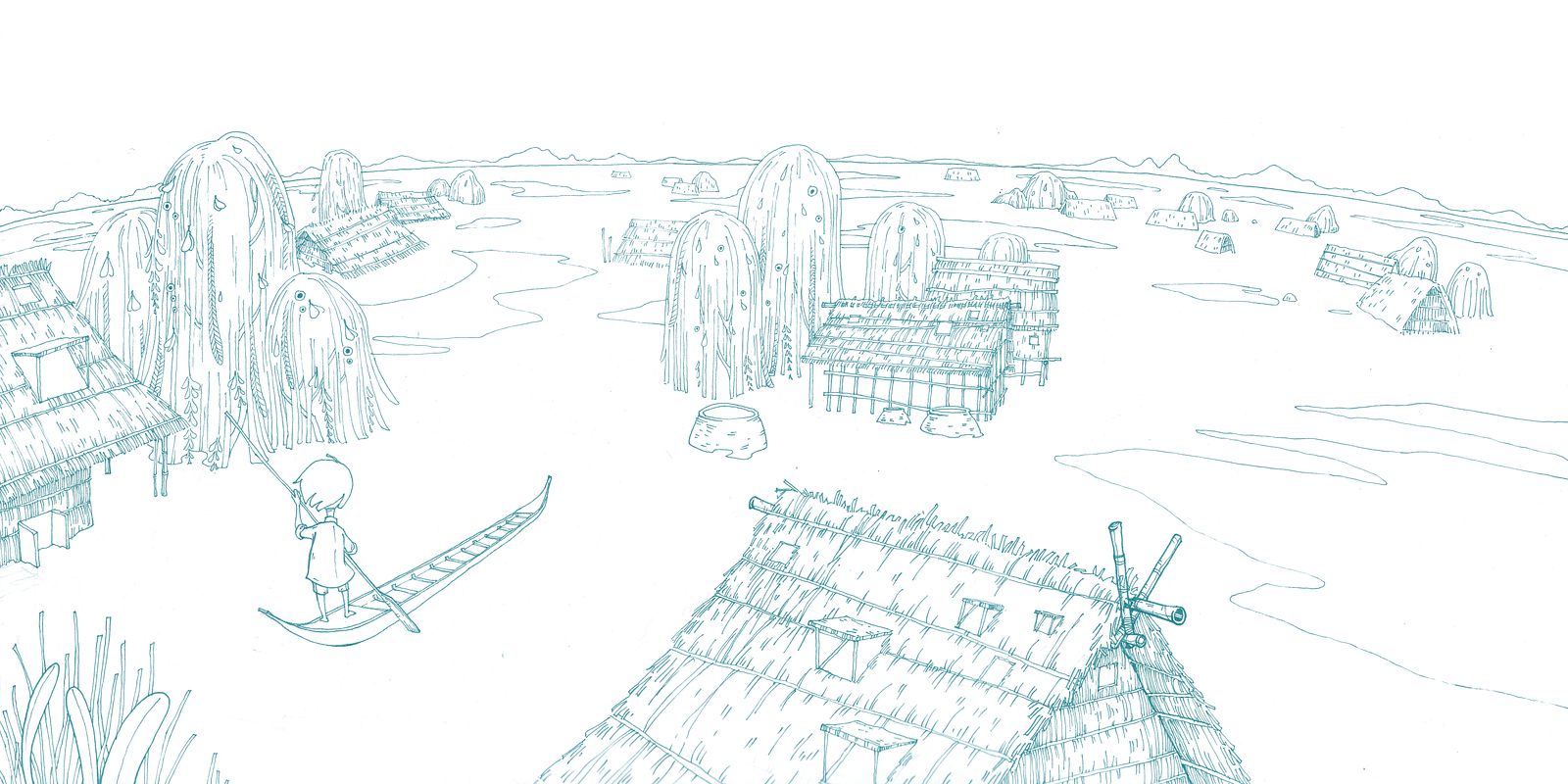 As for the Scholastic contest, Quang and Lien are still reeling from the news. "When we got the email saying that we were on the long list, we jumped around the studio and immediately booked a flight to Singapore to join the award night," they say. "We only thought: 'It's a big honor to see other professional writers and artists out of Vietnam.' Therefore, you can imagine how surprised and happy we were to hear our name announced."
As they get closer and closer to turning The First Journey into a reality – once published, the book will be available worldwide – the pair are also pushing for Scholastic to cooperate with a local publisher so that a Vietnamese-language version of The First Journey makes it into bookstores.
After that, who knows? There's no telling what their next adventure will be.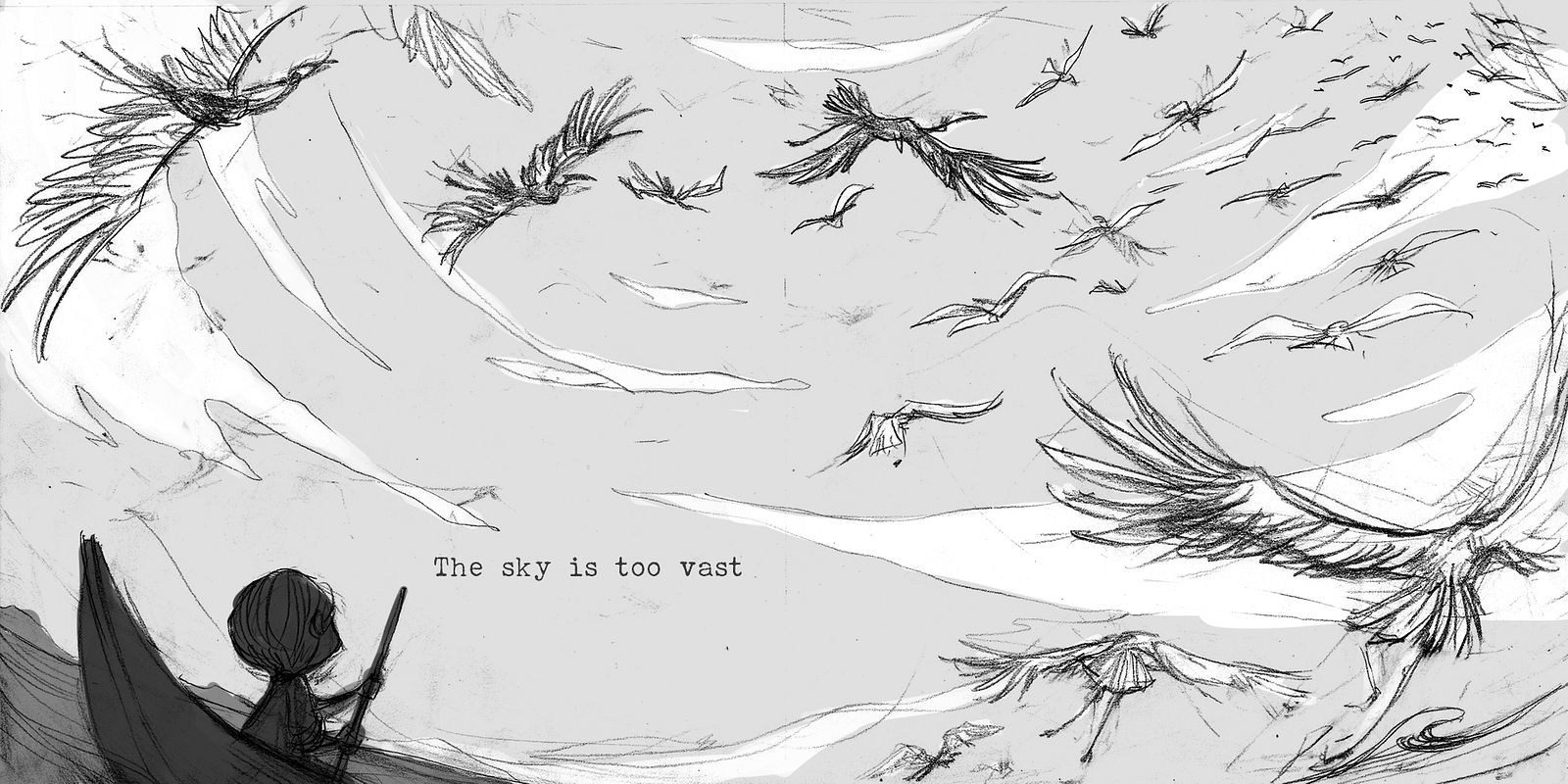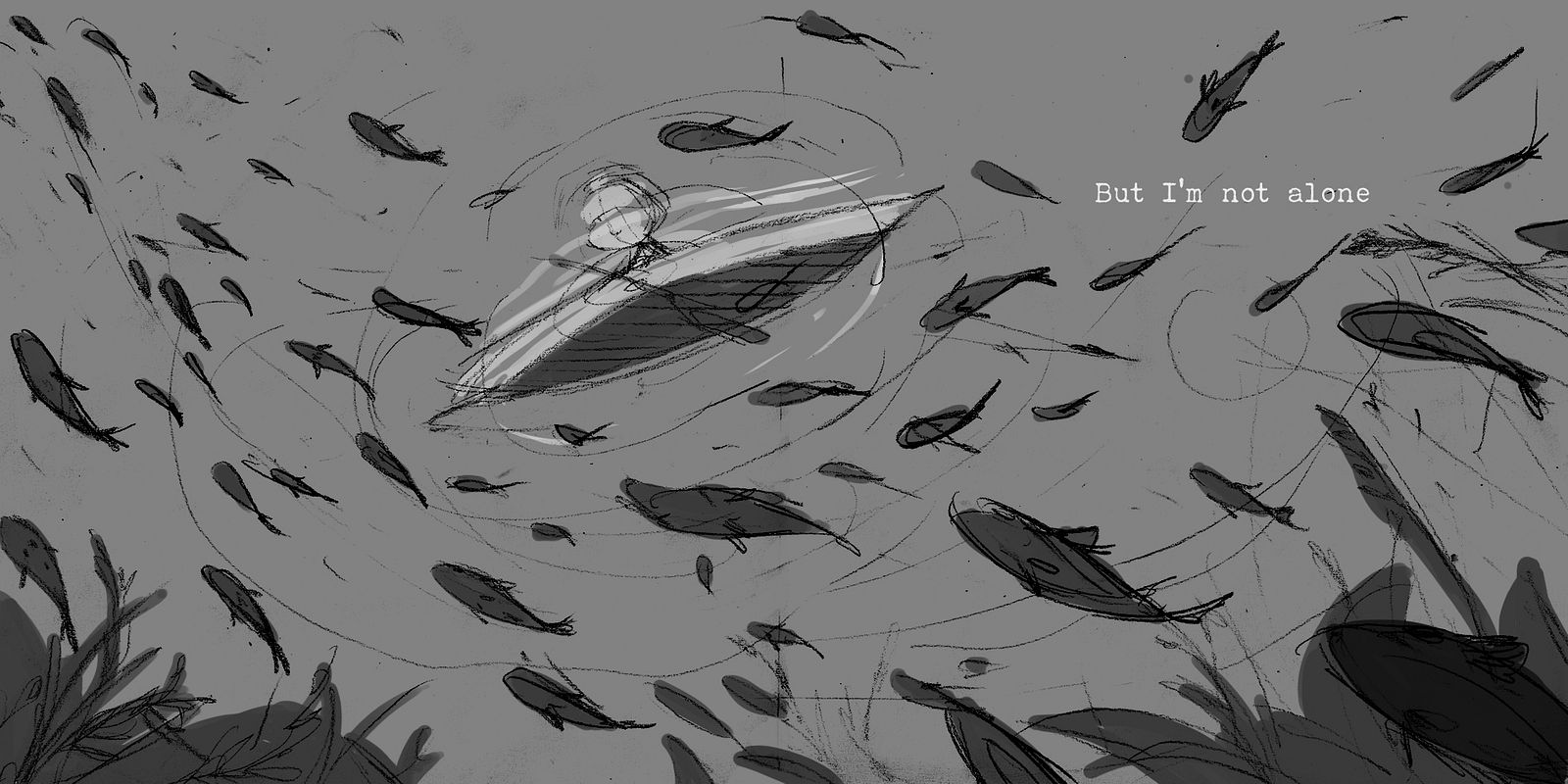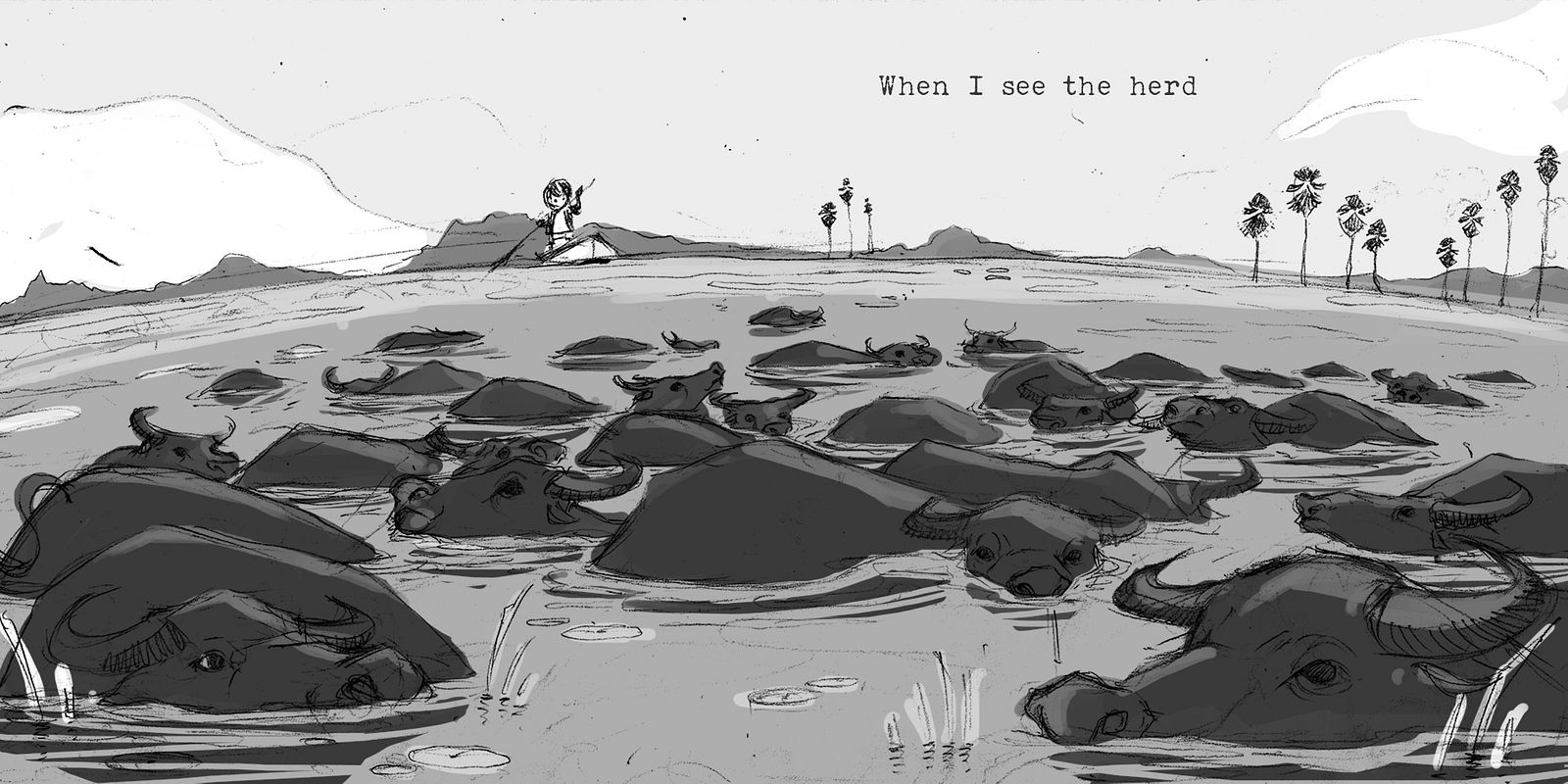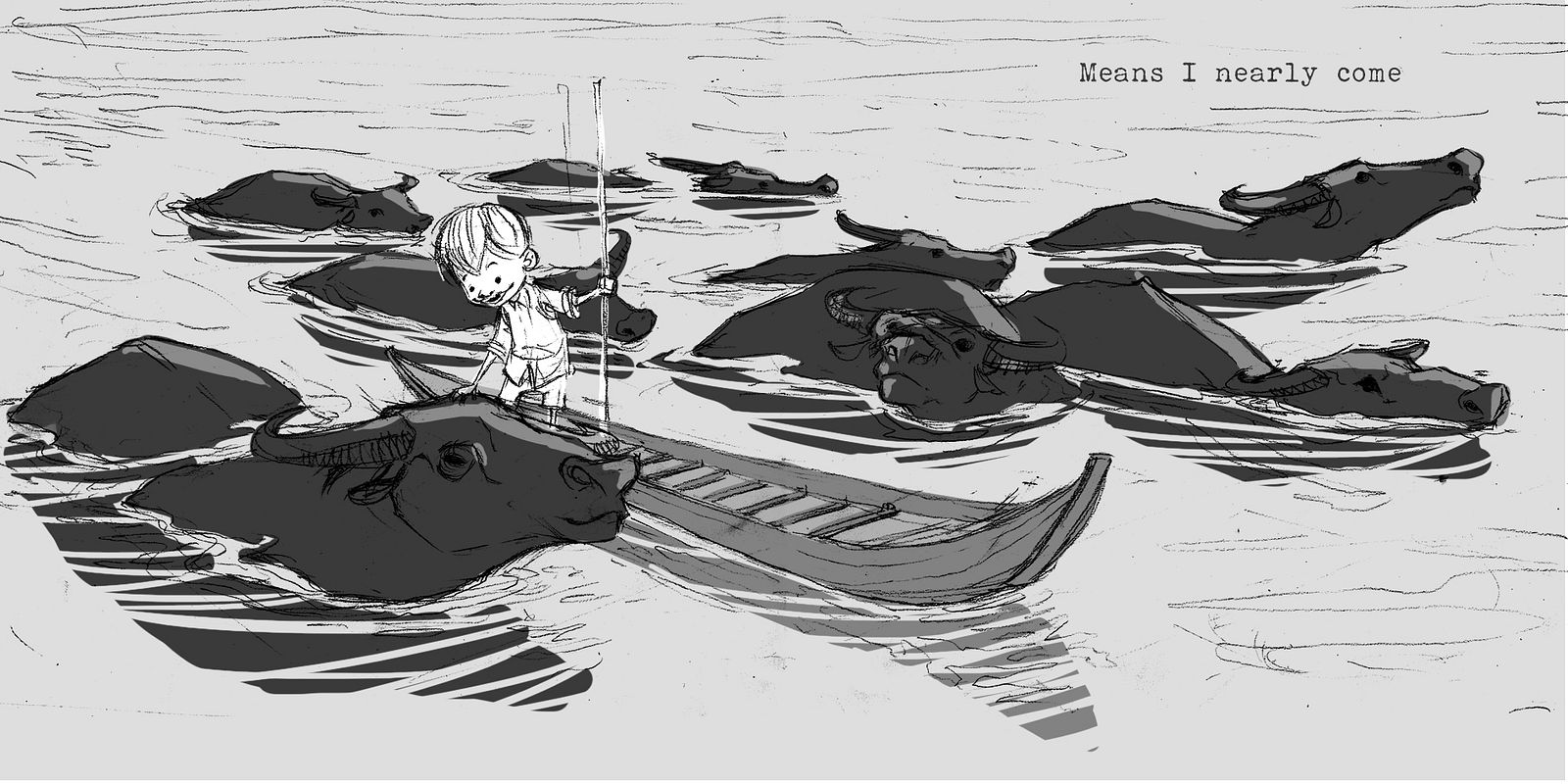 [Images courtesy of Kaa Illustrations]