An's first journey to school isn't just limited to the Mekong Delta anymore, he's paddled his way to the wide oceans of the world.
On Sunday, KAA, the author duo behind the award-winning children's book The First Journey, announced on Facebook that their acclaimed debut project will be published worldwide by Penguin Random House. The first English edition was only available in Asia through a Singapore-based publishing house, while the Vietnamese-language one was released in Vietnam by Kim Dong.
According to KAA, the upcoming Penguin edition will be renamed My First Day, featuring a brand-new cover and rewritten content by American writer and illustrator Christopher Myers. My First Day also adds a new page introducing Vietnam and the Mekong Delta, which serves as the vibrant background for the story, to international readers.
In an interview with Zing, the authors revealed that Penguin Random House, along with Lerner and Harper Collins, expressed interest in publishing The First Journey back at the end of 2019, and they eventually signed a contract with Penguin. Contract negotiation lasted three months, from the last day of 2019 to March, stipulating that the publishing house will distribute the book in all international markets except Asia.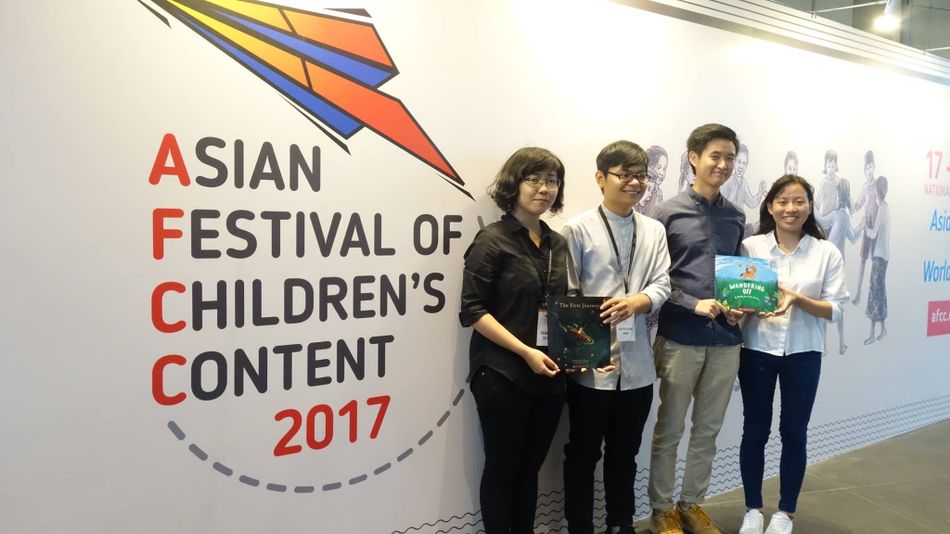 KAA is the pen name of Saigon-based author-illustrator pair Phùng Nguyên Quang and Huỳnh Kim Liên. The First Journey was their first independent project despite having previously been part of the production other children's books. Before the storyline even took shape, they knew that the natural landscapes of Vietnam would be at the forefront of the chronicle, and the resulting book has done a stellar job of highlighting that natural beauty.
The book's narrative is simple: An, a young boy living in the Mekong Delta, embarks on his first trip to school, which turns into a grand adventure involving water pythons, an eerie forest, and even towering waves.
Crafted as a last-minute entry into the Scholastic Picture Book Award competition in 2016, The First Journey ended up securing the top prize and, later, publishing deals in Vietnam and Singapore. Still, KAA's new deal with Penguin Random House is an optimistic signal that incredible work from Vietnamese artists is getting the recognition it deserves on the world stage.
"We want to thank everyone, it's because of your love and interest that An can travel this far," the duo wrote on Facebook in Vietnamese. "The first journey to school has now become a journey around the world. We're overjoyed!"
More information on how to pre-order My First Day is available on Penguin Random House's website. Read Saigoneer's interview with KAA about The First Journey here.
[Images via Facebook page KAA]