Details

Published on Monday, 16 February 2015 11:40
Written by Tim Doling.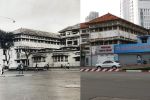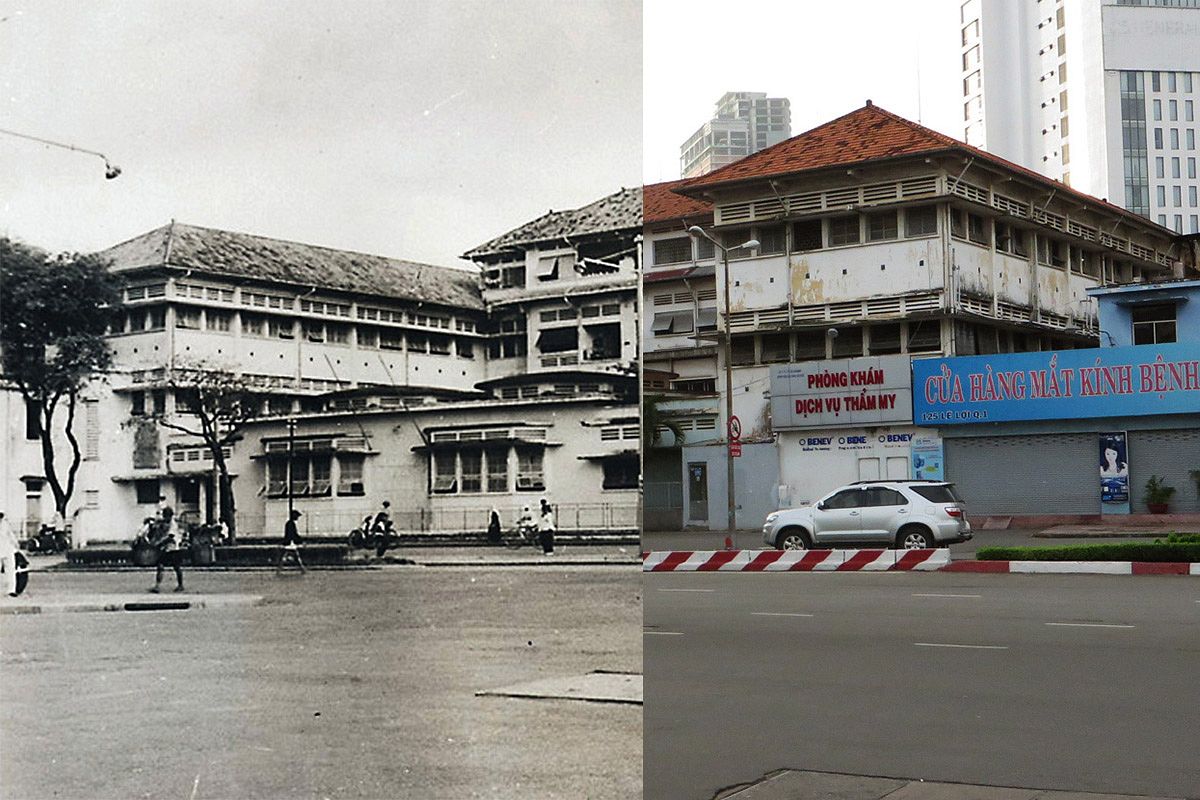 The Saigon Hospital at 125 Lê Lợi was originally built in the late 1930s as the Polyclinique Dejean de la Bâtie. The French named it after French doctor Théodose Déjean de la Bâtie, who devoted his life to treating members of the Vietnamese community.
---
Related Articles:
- Date With The Wrecking Ball: Cercle des Officiers
- Date With The Wrecking Ball: The Catinat Building
- Date With The Wrecking Ball: The Nguyen Van Cua Imprimerie de l'Union Building

---
While the wealthy Chinese communities set up their own well-appointed hospitals in Chợ Lớn from as early as the 1870s, medical facilities in Saigon during the first half century of colonial rule were provided almost exclusively for the use of European settlers.
During that period, Vietnamese people living in Saigon had to travel to the Chợ Quán Hospital for treatment, or alternatively to visit the tiny Thị Nghè clinic of the Sisters of Saint-Paul de Chartres, which, according to one government report, "compensated, to some extent, for the lack of an Hôpital indigène in Saigon."
The need to create a hospital "specifically designated for indigenous people" in Saigon was taken up at the turn of the century by Dr Théodose Dejean de la Bâtie (1865-1912).
A former director of Chợ Quán Hospital who developed a pioneering programme to improve standards of maternity care, Dejean de la Bâtie was elected to the Colonial Council in 1900 and lobbied vociferously for the government to provide more civilian doctors for the treatment of local people.
In April 1903, using his own money, Dejean de la Bâtie set up "a clinic on the rue d'Adran [Hồ Tùng Mậu], behind the Justice of Peace," which offered "free medical and surgical treatment to all Asians who wished to benefit from European medicine."
Dejean de la Bâtie personally funded the operation of the clinic for nearly two years, but its success nearly bankrupted him, and in 1905 the municipal government took over its operation. In that year, the clinic received subsidies from the Saigon Municipality (1,200 piastres), Cholon Province (300 piastres) and Gia-Dinh Province (300 piastres).
According to a report of 1905 in the Annuaire général de l'Indo-Chine française, "Although recently founded, this institution has given brilliant results and seems to be destined to be of great service. For the first 12 months of operation, the free consultation room was crowded with 3,151 patients of all nationalities. In total, they came here 15,717 times to ask for bandages or medication, or simply for advice on their health. During this period, Dr Dejean de la Bâtie, assisted by his colleague Dr Flandin, carried out 166 surgical procedures under chloroform, 86 under cocaine and 21 under ethyl chloride. The free healthcare services are provided here by Dr Dejean de la Bâtie, assisted by a European nun, an Annamite nun, an Annamite nurse and a secretary-interpreter.
When Dejean de la Bâtie died unexpectedly in 1912 at the age of just 47, many tributes were paid to the man who had devoted his life to improving standards of medical care for local people.
Speaking in 1930, his former deputy, Dr Georges M L Montel, commented that he "cared too much for his patients and didn't charge fees… It was only when his clinic became such a major undertaking, and his personal resources were no longer adequate to pay for it, that he consented to hand it to the municipality. He had a heart of gold. That's why he died penniless, and his widow, instead of being chauffeured around in a car like so many other ladies, had to be content to live as a modest teacher."
Two years after his death, the clinic founded by Théodose Dejean de la Bâtie was relocated to a larger building on boulevard Bonard, the site occupied today by the Saigon Hospital. Known initially as the Polyclinique du Marché or the Polyclinique du boulevard Bonard, it was placed under the direction of Dr Georges Montel.
However the demand for medical services by local people continued to grow, prompting Colonial Council member Trương Văn Bền in 1919 to urge the government to build a much larger Hôpital indigene in Saigon in order to cope with the "alarming growth" in the number of local patients.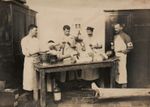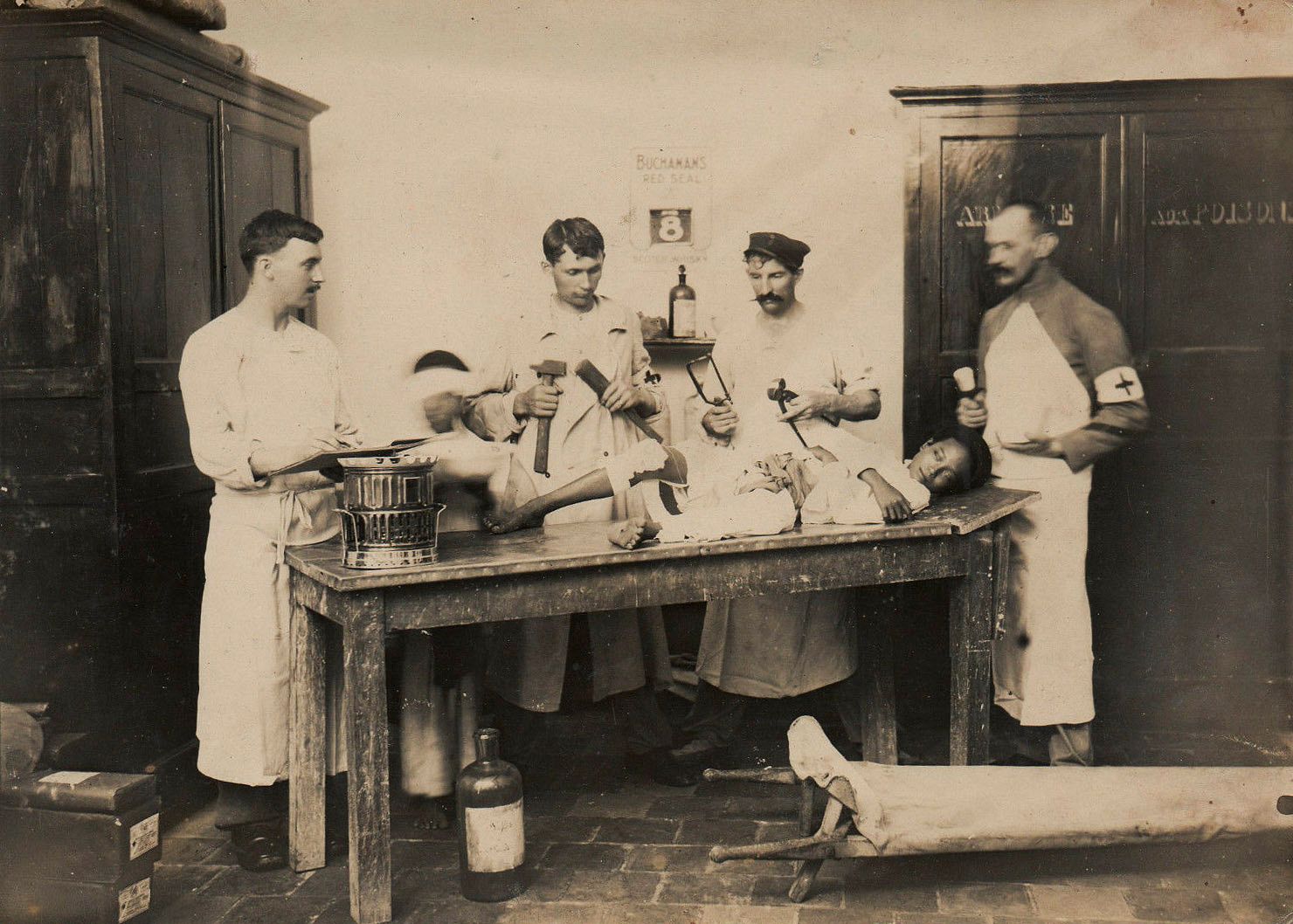 As annual patient numbers at the Polyclinique du Marché rose from 28,982 in 1922 to 37,957 in 1924 and 45.161 in 1926, the authorities responded by opening smaller clinics at Tân Định (1925) and Khánh Hội (1930),
Finally in 1935, Cochinchina Governor Pierre Pagès (1934-1939) approved plans to rebuild the Polyclinique du Marché as a fully-equipped city hospital.
Constructed and opened in stages between 1937 and 1939, the new hospital cost 185,000 piastres (1,850,000 francs) to build. In February 1938, the Colonial Council decided that it should be named the Polyclinique Dejean de la Bâtie, "in honour of the devoted and selfless philanthropist who was the creator of the municipal polyclinique."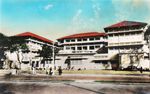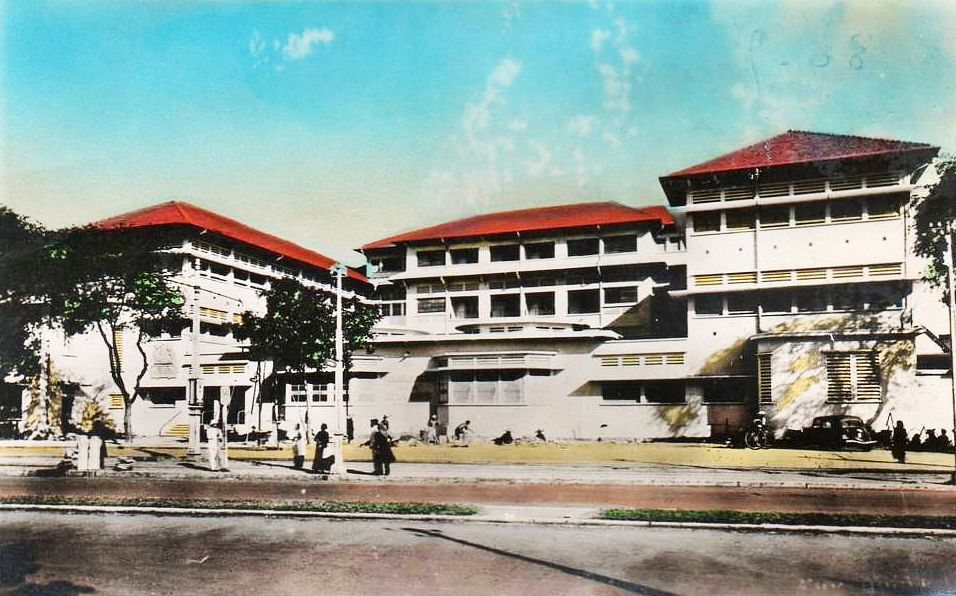 While most of the funding came from the city government, the Hui-Bon-Hoa family made a sizable donation of 38,000 piastres, securing for themselves the naming rights to the south wing (nearest the market), which became known as the "pavillon Hui-Bon-Hoa." The north wing was named after Bâtie's protégée Dr Georges Montel, who had become known in the 1920s for his groundbreaking treatment of leprosy, while other smaller donations were recognised by the naming of individual consulting rooms and operating theatres. A marble plaque was posted in the main entrance lobby, bearing the names of all donors and benefactors who had contributed to the construction.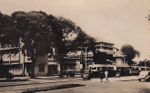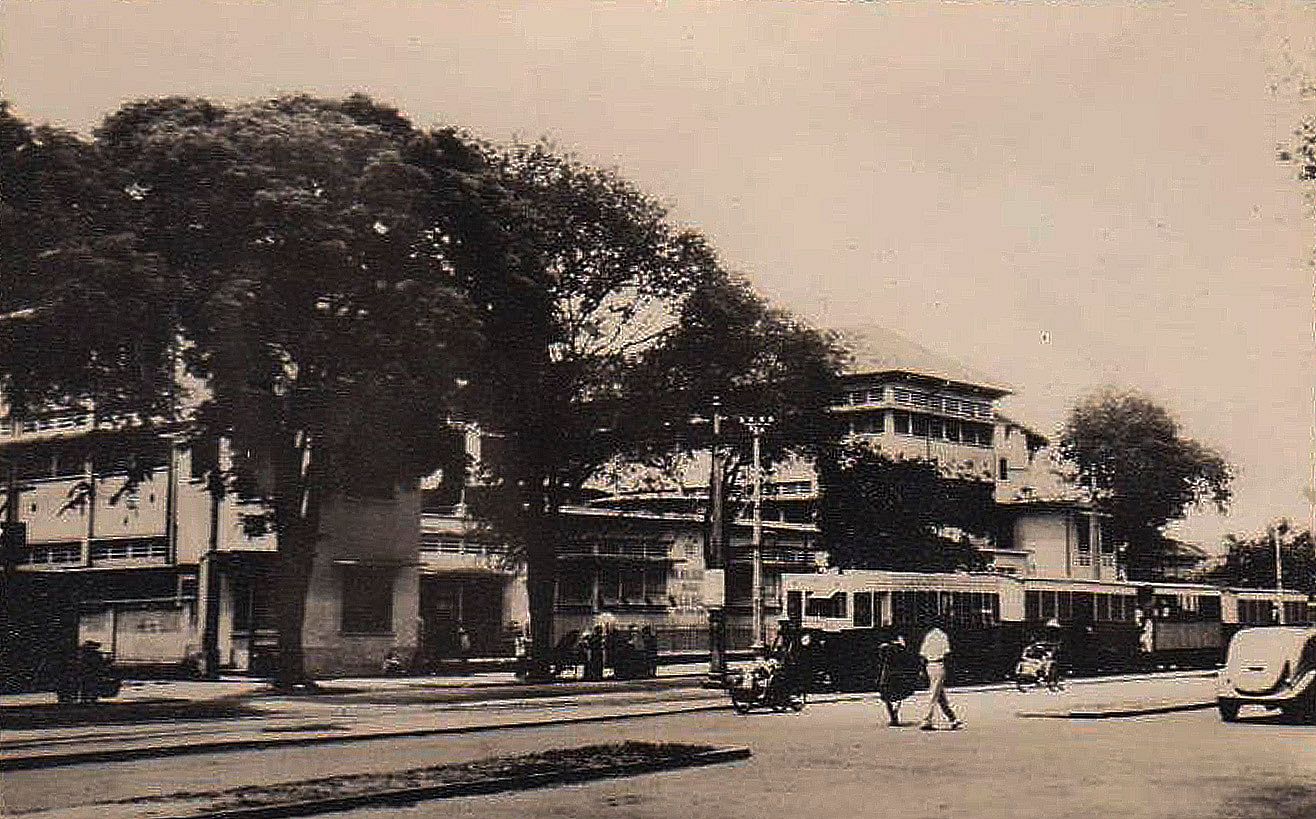 After 1955, the Polyclinique Dejean de la Bâtie was renamed the Saigon General Hospital (Bệnh viện Đa khoa Sài Gòn). Since that time it has continued to function as one of the most important hospitals in the city.
However, in recent years the fabric of the building has become badly degraded and in an article of 10 June 2014 in Người Lao Động newspaper the hospital was described as "seedy, dirty, with inadequate service and bad management." The same article quoted a leader from the Hồ Chí Minh City Department of Health as saying: "It has all the necessary facilities and a convenient location, but the performance of the Saigon Hospital is very poor....This situation must be resolved. The Department of Health is considering whether the entire hospital personnel should be reorganised or the hospital should be closed completely."
Since the word on the street is that the land on which the Saigon Hospital stands is earmarked for redevelopment, we can confidently assume that the old building's days are numbered.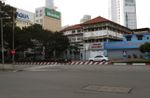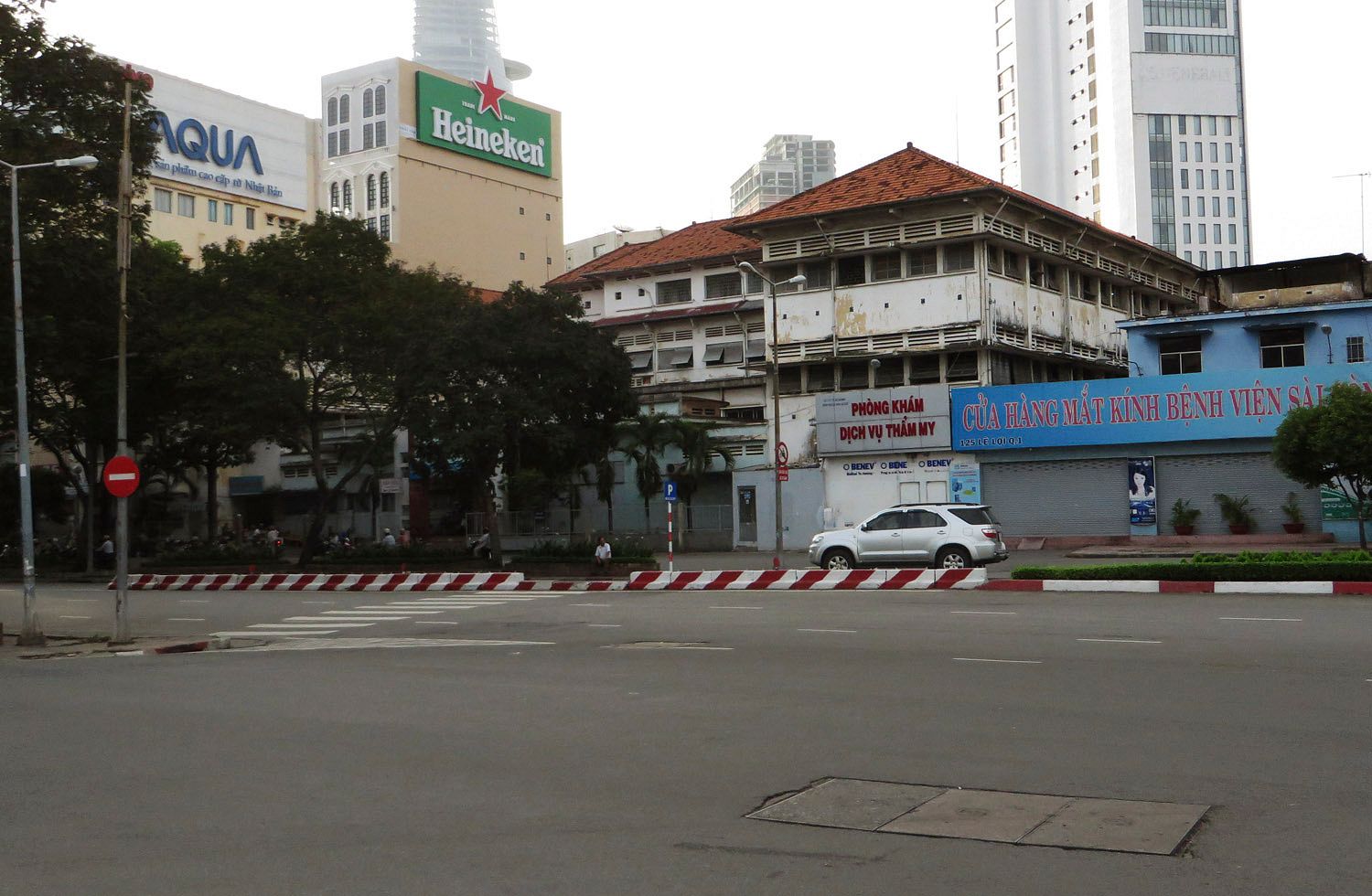 Tim Doling is the author of the walking tours book Exploring Hồ Chí Minh City (Nhà Xuất Bản Thế Giới, Hà Nội, 2014) and also conducts 4-hour Heritage Tours of Historic Saigon and Cholon. For more information about Saigon history and Tim's tours visit his website, www.historicvietnam.com.