Details

Published on Wednesday, 25 March 2015 10:20
Written by Saigoneer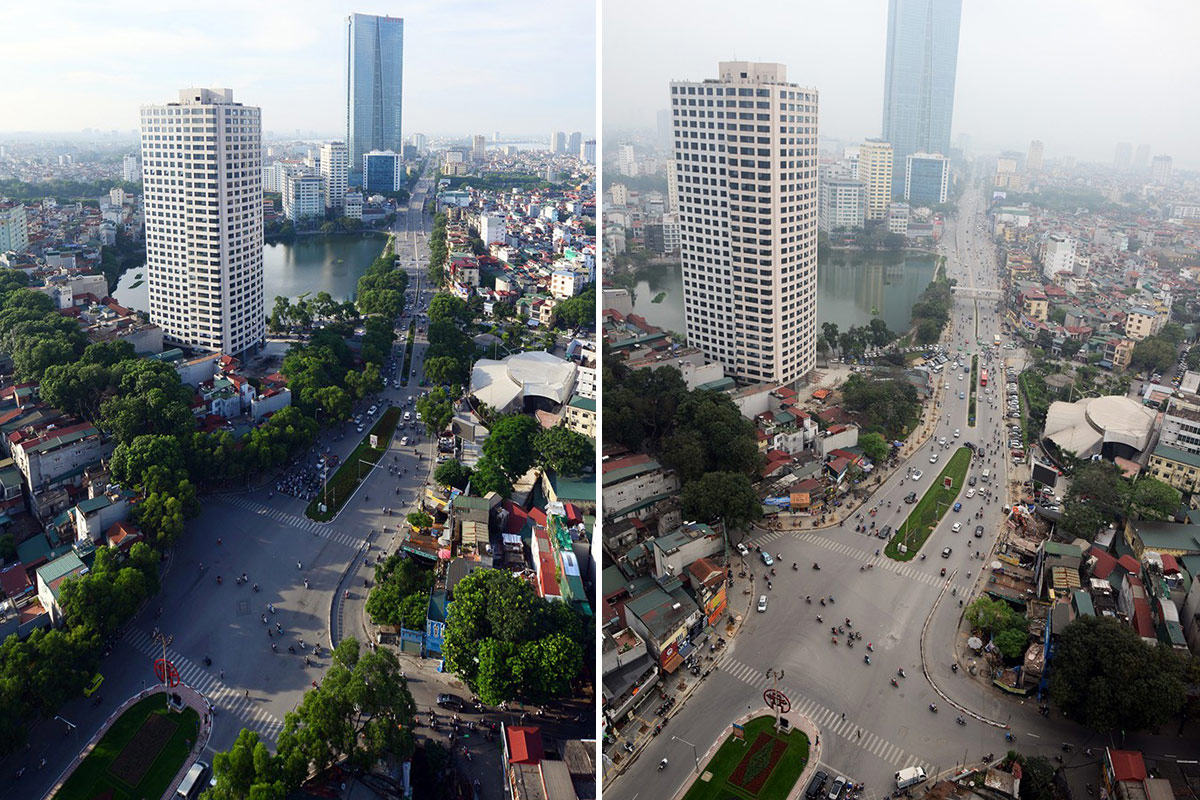 Hanoi authorities may have halted the controversial plan to fell 6,700 of the city's trees, but at least 500 have already been removed.
---
Related Articles:
- [Photos] Outrage As Hanoi Begins To Uproot 6,700 Trees
- Hanoi Suspends Uprooting Of 6,700 Trees After Public Outcry
---
Stories and criticism of the "beautification" project have dominated the Vietnamese press and social media sites over the past 5 days. Many are particularly unhappy about the lack of transparency involved in a project that would result in the loss of 25% of Hanoi's trees.
While the city has said that many of the large trees that line the city's streets pose safety risks during the rainy season, this explanation has not placated residents who have found themselves walking on barren streets that only days ago were graced with verdant shade.
Here are some before and after photos of the streets where tress have already been uprooted, courtesy of Zing.