Nguyen Mau Chien, a kingpin in the illegal rhino horn, elephant ivory, pangolin and tiger trade was given 13 months in prison.
Chien was officially charged for his role in the trafficking of more than 30 kilograms of rhino horns. On Monday, March 20th, the People's Court of Ha Dong district in Hanoi handed down the sentence as reported by VietnamPlus.
While happy to see him brought to justice, many are upset that his sentencing was so light. On January 1st, 2018, a new Vietnamese penal code increased the maximum jail sentence for wildlife crimes from seven years to 15. Bui Thi Ha, Director of Policy and Legislative Campaigns at Education for Nature Vietnam (ENV) said the sentence is inadequate given the seriousness of Chien's crimes and it will not dissuade others from engaging in the illegal trade.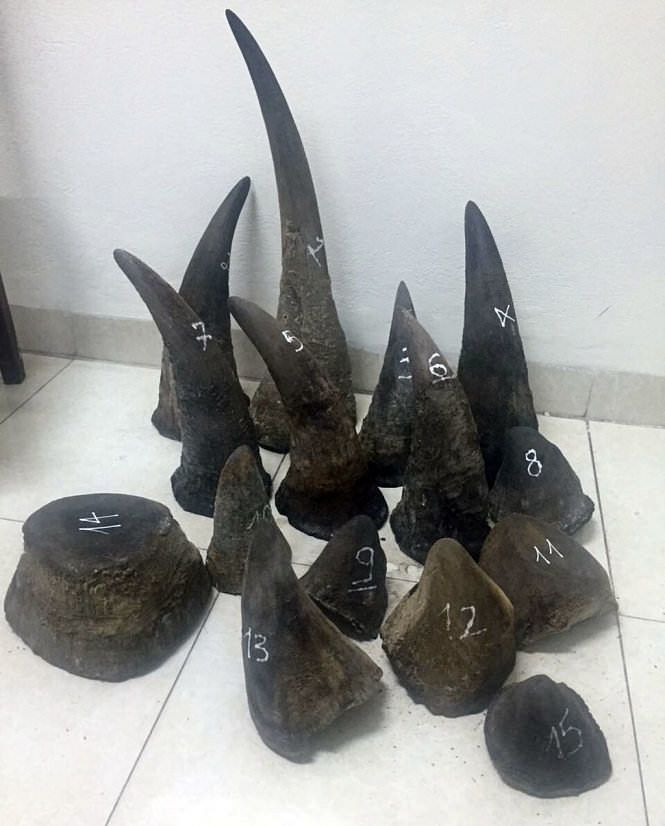 Chien had been under investigation for quite some time and was finally arrested on April 27th in 2017 after police caught two of his associates trying to smuggle the rhino horns onto a train in Hanoi after having it transported into the country from Malaysia via Saigon. Authorities went to Chien's home and discovered 23 additional rhino horn pieces, two dead tigers, 25 animal claws, 201 teeth and a variety of ivory items including 390 chopsticks, 20 bracelets and 39 statues.
Chien is considered to be the leader of a vast network of criminals and the suspected owner of tons of ivory that have been confiscated over the years at Vietnam's major ports of Da Nang, Hai Phong and Saigon. He got his start trading fake tiger bones which are used to make "tiger glue" which is consumed with wine or tea as a medicine. Ten years ago he was arrested and fined in Tanzania for wildlife offenses.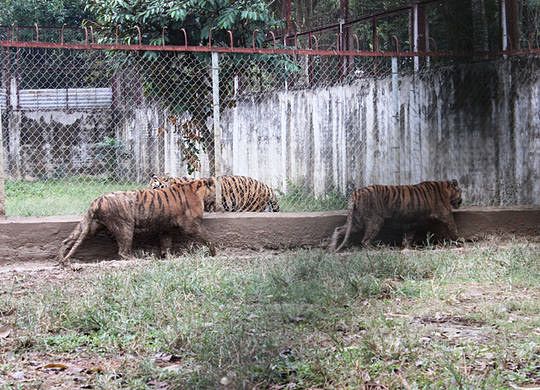 Chien is also the owner of a legal tiger farm in Thanh Hoa province. The facility serves as a front for trafficking efforts and other criminal activities.
The case has received significant interest from international wildlife organizations. In January, a letter signed by 30 international groups addressed to Vietnam's Prime Minister praised the arrest. It noted the "commendable enforcement efforts underpinning these arrests have demonstrated Vietnam's commitment to tackling illegal trade in tigers and other wildlife." Another letter signed by 13 organizations sent to top government officials offered similar compliments while stressing the need for a strict punishment to act as a deterrent and because of the gravity of his crimes.
The disappointing sentencing comes at an especially awkward time - the world's last male white rhino died this week.
Despite efforts to reduce Vietnam's appetite for illegal wildlife products, the country remains a world leader in trafficking and consumption. For every positive action taken, there seems to be at least one negative story, such as in 2010 when the Thanh Hoa government announced plans to auction off tiger glue obtained from a seizure of trafficked animal parts.
[Top photo via Tin Moi Truong]
---

Related Articles:
---