Resin rapscallions pilfered from hundreds of pine trees in Tam Dao National Park.
Dan Tri reported on Thursday that police are investigating what had been a long-running illegal resin collection operation. Approximately 1,300 trees, many of which are decades old, had large gashes in their trunks to allow for the gathering of natural resin, which can be sold for VND50,000 to VND100,000 per kilogram.
The areas of the national park where the crimes occurred had been allocated to four different families. They, as well as local authorities, are being faulted for not noticing the activity, which has likely been going on for two years. Tents and cookers were found on the mountaintop in the area, suggesting the people that harvested from the site daily were staying in the area.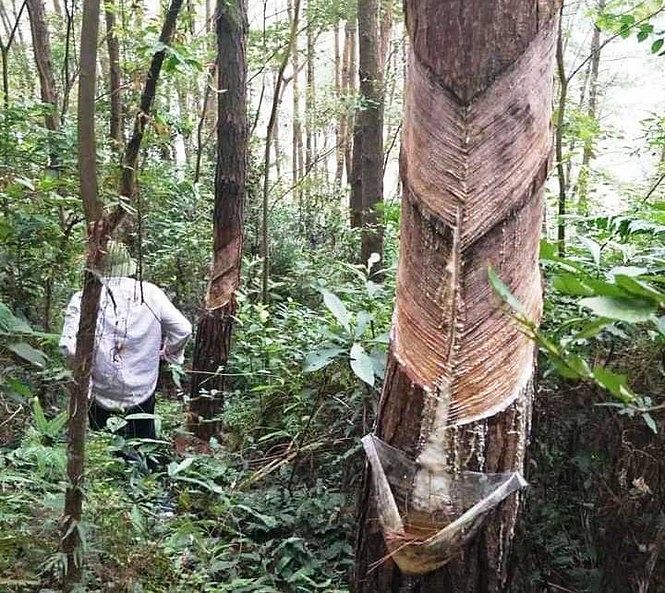 While cutting into the trees to access the resin doesn't immediately kill them, it does hinder their growth and long-term health. When refined, pine resin can be used for a variety of products including ink, glue and paint. People have argued for the development of Vietnam's legal pine resin industry as a way to provide jobs and bring in money.
The situation in Tam Dao calls to mind a story that emerged last year of 647 trees in Lam Dong Province that were poisoned to turn part of a protected forest into agricultural land.
[Top image via Flicker user Lam Manh Tung]