Details

Published on Tuesday, 20 March 2018 10:42
Written by Saigoneer.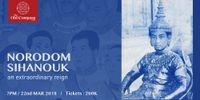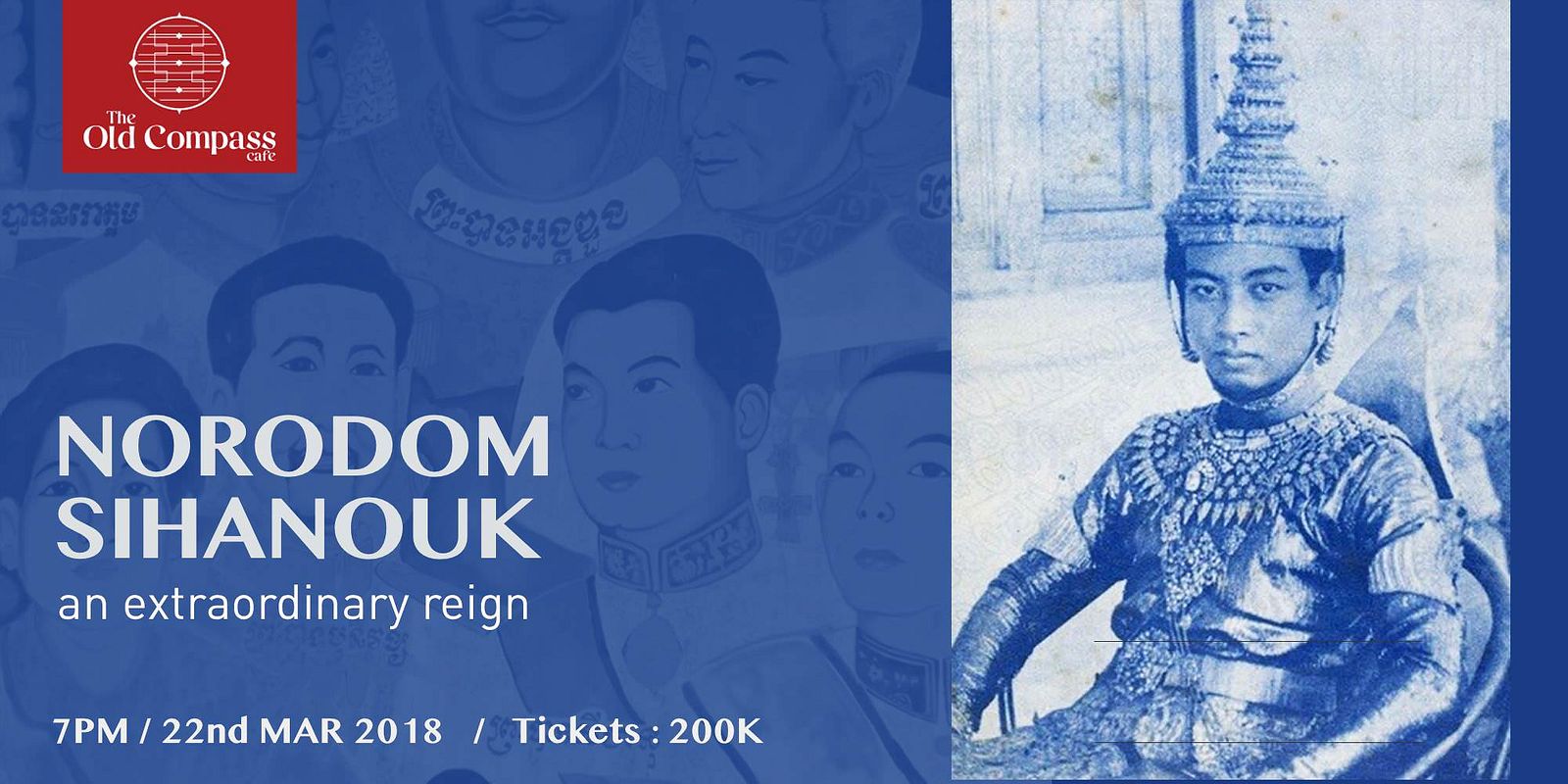 From the organizer: Join us for the 2nd talk about King Norodom Sihanouk - a major figure in twentieth century history by Dr Jean-Michel Filippi.
NORODOM SIHANOUK , AN EXTRAORDINARY REIGN

To anyone who knew him, Norodom Sihanouk was a source of bewilderment and astonishment: king, prince after he had abdicated, head of the Cambodian state, poet, movie maker, singer, but also an outstanding statesman who put all his talents to the service of his political vision.
This lecture will propose a global understanding of the man and his political actions inside the troubled times of twentieth century Cambodian history.

Introduction about our speaker
Corsican born Jean-Michel Filippi is Professor of Khmer Linguistics at the Royal University of Phnom Penh and is a leading scholar of Cambodian languages. He completed his Phd at the Sorbonne in Paris. His decade long fascination with Cambodia reaches into the country's extraordinary history, art and architecture.
He is the author of the book Strolling around Phnom Penh, and is a passionate speaker. For more information about Dr. Jean-Michel, please check out www.kampotmuseum.wordpress.com
Join us for a special Saigon evening.
TICKETS
Entrance tickets purchased in advance: 200,000VND
Entrance tickets at the door (if available) 250, 000VND. (Please note that this is an intimate venue and most talks sell out).
CHILDREN UNDER 12 YEARS OLD NOT PERMITTED. GROUP REQUESTS HANDLED BASED ON AVAILABILITY.
TICKETS AVAILABLE AT THE OLD COMPASS CAFE - 3rd Floor, 63/11 Pasteur St., District 1, Ho Chi Minh City, Vietnam. (The alley right next to Liberty Citypoint Hotel)
Thursday, 22 March
7:00pm - 9:00pm
The Old Compass Cafe | 3rd Floor, 63/11 Pasteur, D1, Ho Chi Minh City