Details

Published on Thursday, 09 August 2018 11:10
Written by Saigoneer.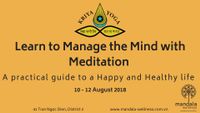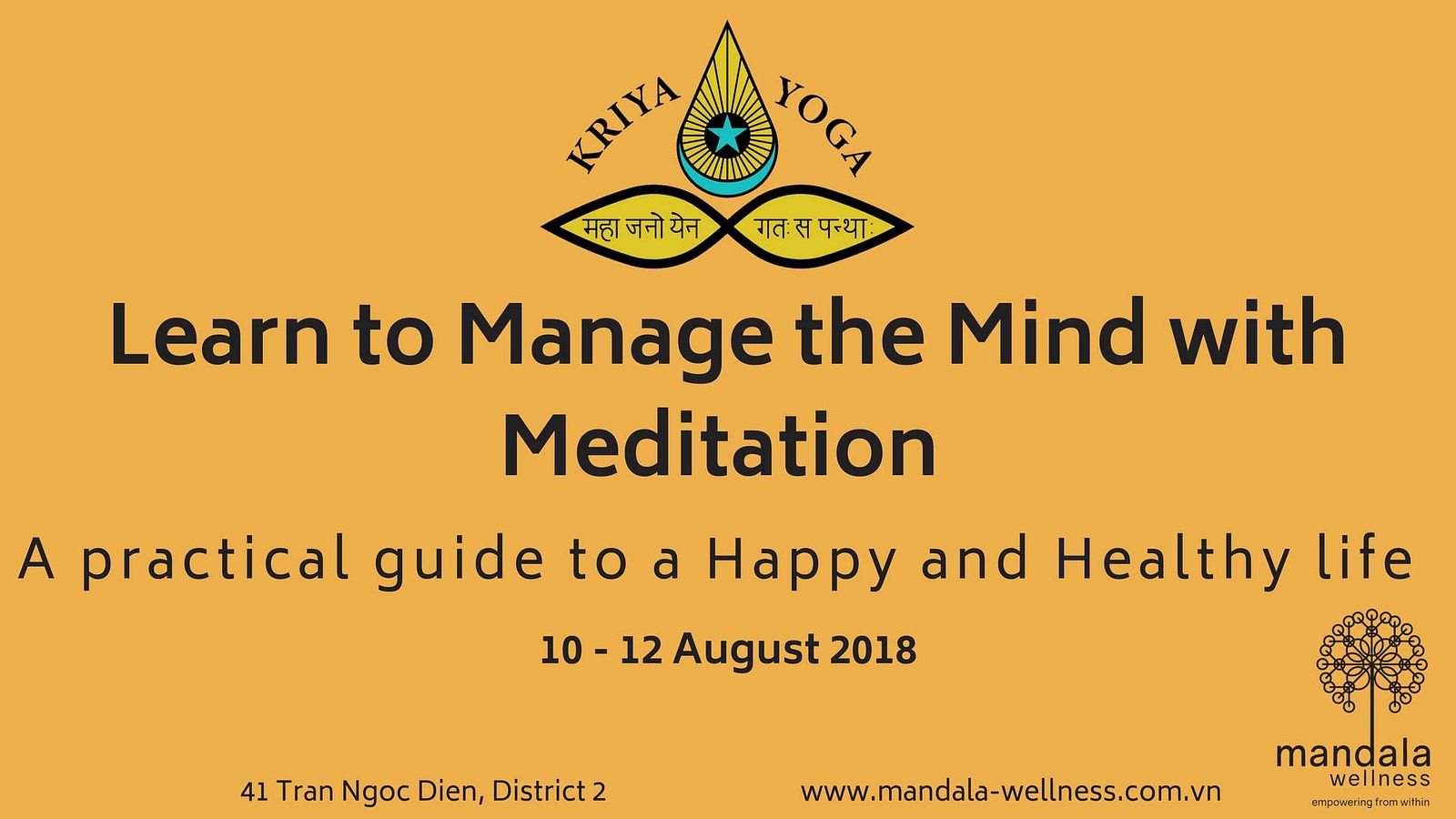 From the organizer: KriyaYoga is an ancient method of living and meditation that cultivates body, mind, intellect, and awareness of the soul using powerful meditative and yogic disciplines.
After seeing that bonfire of today, powerlessness and guilt may begin to plague our present life. Quite often we can see many issues in our lives that arise seemingly from minor incidents, these can very often be the It helps us to experience the three divine qualities of light, vibration, and sound by using techniques of concentration, posture, and breathing. This develops a one-pointed mind, which enables us to penetrate the deepest levels of consciousness and to change our lives. Kriya Yoga teaches that any action -kri, is done by -ya, the indwelling soul. It is a universal spiritual discipline that crosses all divisions and boundaries.
DAY 1
Introduction to Kriya Yoga Meditation
Presentation by the masters of Kriya Yoga and its benefits
Friday 10th August 2018 6:30 - 9:00 PM
Fee: Donation-based

DAY 2 & 3
Initiation and Practice
Saturday 11th August 9:00AM – 6:00PM
Sunday 12th August 9:00AM – 3:00PM
Please bring the following offerings for the initiation:
- Five fruits (representing the fruits of our actions)
- Five flowers (representing the five senses)
- Donation of 550,000 VND (representing the physical body)
Please bring a mat, blanket or cushion.
Loose and comfortable clothing is recommended.
Please arrive at least 30 minutes before the initiation.

Info & Registration: https://goo.gl/forms/15P5204VL0myHPAg1
Kriya Yoga Group Vietnam Contact: Ms. Hoa +84 909 214 369 Ms. Hien +84 914 187 443 kriyayogavietnam@gmail.com
Friday, 10 August
6:30pm - 9:00pm
Mandala Wellness | 41 Tran Ngoc Dien, D2, Ho Chi Minh City