Details

Published on Monday, 08 October 2018 15:50
Written by Saigoneer.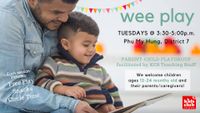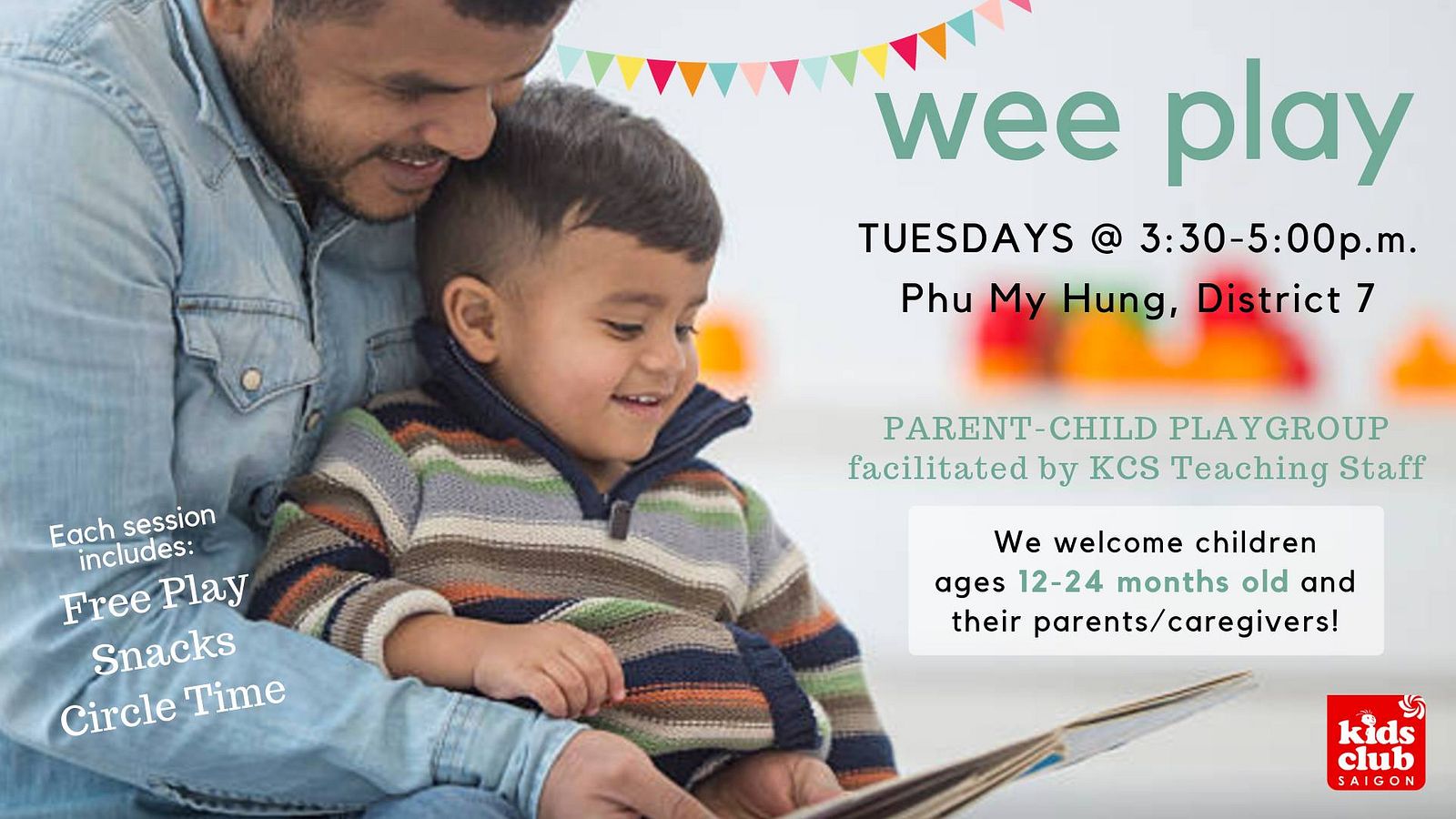 We warmly welcome children under age 2 to attend this playgroup with a parent or adult caregiver.
Wee Play is designed for children who are not yet old enough for preschool but are ready to explore an environment away from home and interact with other children. Each 90-minute session includes teacher-led circle times with familiar songs, free play in our child-friendly facility, offering outdoor play, crafts, fine motor activities, and sensory play. Snacks and materials are included.

Dates: Tuesdays (Sept 11-Dec 11, 2018; Jan 8-June 11, 2019, excluding holiday closures)

Time: 3:30-5:00 PM

Location: KC1 Campus @ 79/7 Pham Thai Buong (Nam Long 1) - During months of Sept, Nov, Jan, Mar, May

Location: KC2 Campus @ 27/3 Ha Huy Tap (Nam Thien 2) - During months of Oct, Dec, Feb, April, June

Teacher: Ms Guia Adiao / Ms Meredith Spragg

Cost: $60 per 10-visit Wee Play pass (or $8 per each individual session)

To register: https://goo.gl/forms/uaE6g6kJTIUlQtSz2.
Tuesday, 9 October to 11 December
3:30pm - 5:00pm
Kids Club Saigon | 27/3 Ha Huy Tap (Nam Thien 2), D7