Details

Published on Tuesday, 09 October 2018 14:54
Written by Saigoneer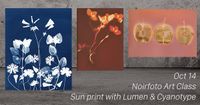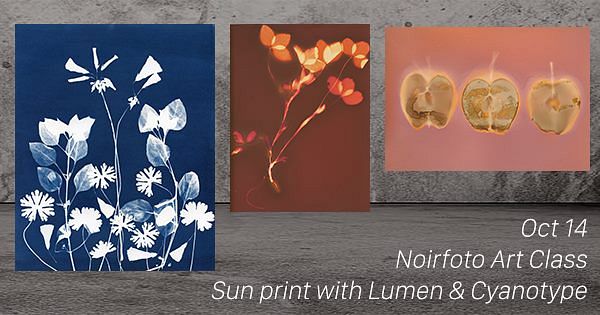 Familiar with the term "blue print"? Wondering why some pictures in the past were so charmingly blue? Or wanna know how the sun can make a picture directly without a camera? Sun print workshop with Lumen and Cyanotype is a very fun and amazing experience for you.
OBJECTIVE
In this art class, you will learn how to make Lumen print with photographic paper; mixing the chemicals, coating the emulsion and making cyanotype print; both with sun light, hence the name Sun print.
Understanding the science behind, you will equip yourself with two more mediums to be creativity and make arts. Kids will also learn about chemistry and physic, also photo-graphy in its most basic form, camera less.

NOTE
Sun prints, unfortunately, only possible with sun light. if in case of raining, we will do photogram inside darkroom.

LANGUAGE
English and Vietnamese

NO. of STUDENTS
Maximum 10

AGE
5 to 55 (kids less than 6yo must be accompanied and helped by adult)

LEVEL
Beginner

PRICE of WORKSHOP
400k / pax

REGISTRATION
-Bank transfer : Vietcombank tp HCM, Pham Tuan Ngoc, 0071000685971. note : sunprint1014-studentname. After transferring, please inbox Noirfoto Darkroom-Studio-Gallery page, we will confirm.
-Pay with cash directly in our place at least one day before workshop
-At the door payment: we accept last minute registration, only if available place

TIME
Oct 14 from 09h to 12h

LOCATION
Noirfoto Darkroom-Studio-Gallery
199BIS Nguyen Van Huong St
Thao Dien Ward, District 2, Ho Chi Minh City
Ngoc 0936310812
Le 0399202899
noirfotodarkroom@gmail.com

PARKING & DIRECTION
199Bis Nguyen Van Huong is at the street's 90° bend, you can find it with a big Tiger and river restaurant sign. Go straight inside, restaurant to the left, we are at the right.
Parking capacity: 10 cars and 100 motors
Sunday, 14 October
9:00am - 12:00pm
Noirfoto | 199bis Nguyen Van Huong St., Thao Dien, D2, Ho Chi Minh City