Details

Published on Thursday, 11 October 2018 14:49
Written by Saigoneer.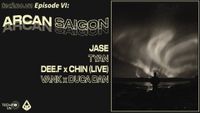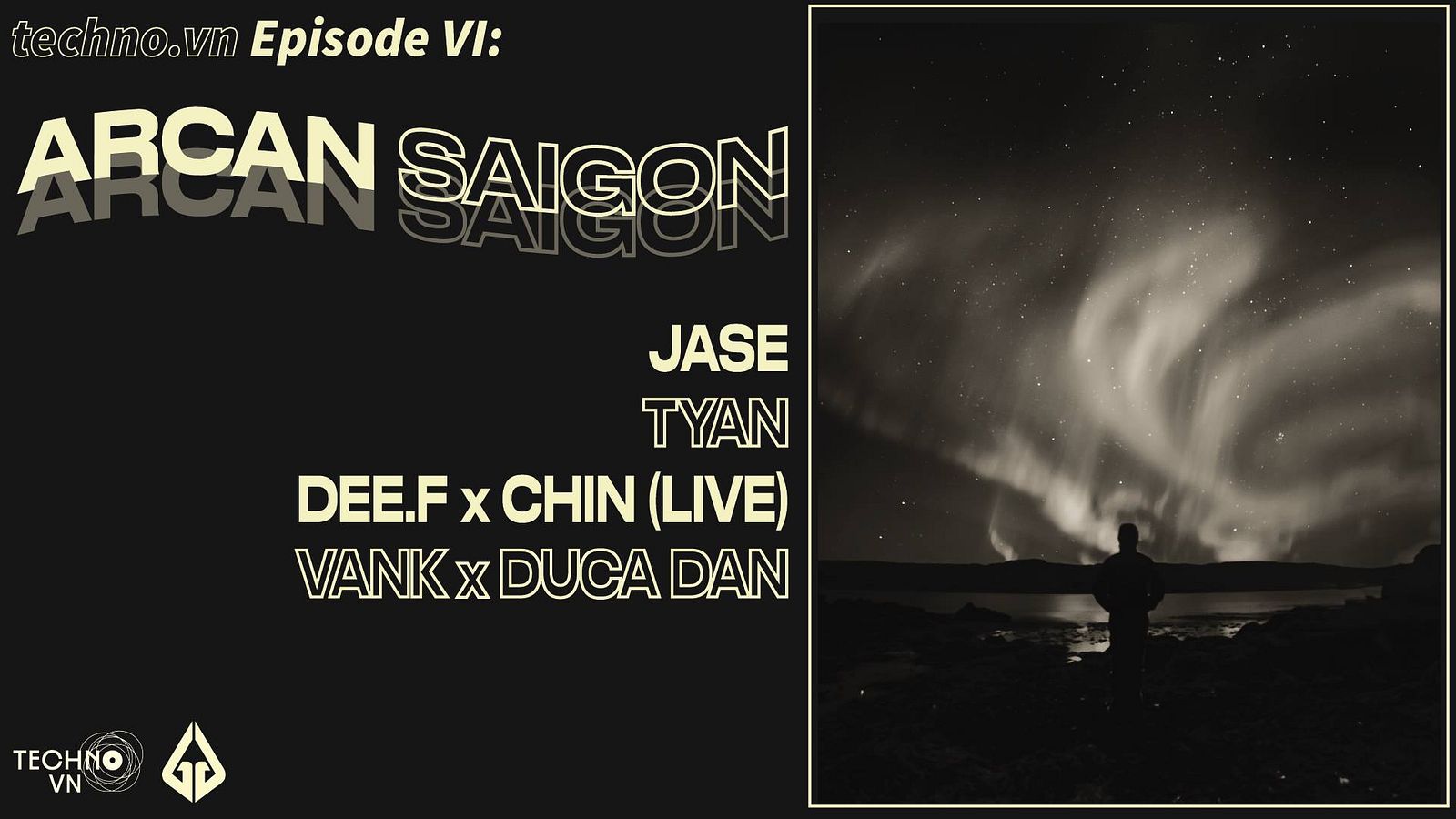 techno.vn is known as an official community fully dedicated to underground electronic music founded in 2017.
After 5 episodes running from North to South, from the most prestigious club like Savage to Music Festival with thousands people attended, now techno.vn is back to the biggest city of Vietnam by Episode VI at the new underground club called: Arcan Saigon.
What to expect? "50-shade-of-techno" night perform by the most well-known underground artists in Vietnam. and Who are they?

"The master of Storyteller" Tyan will deliver to you an extended set from quality house to melodic techno just like the way he brought up to hundred people to a musical journey warming up for the titan Monoloc from Afterlife last month.

"The master of Bass" Jase will bring you the most quality bass techno set. 11 years with the Beats Saigon & 8 years with Bass Republic, playing along with many famous artists. Jase is no stranger with the scene.

"The most Vietnamese handsome techno boy band aka Tech-street Boys" Saigon x Hanoi, Chin x Dee.F the expected live techno duo combined by Parisien-wannabe Chin spending almost a decade in France coming back to Saigon and bringing the sounds of European mixing with Vietnamese elements (Don't surprise if you hear "Bùa Yêu" in his set) and Vietnamese Techno "Nick Carter" Dee.F, founder of HRC, RE.PEAT, and Sonic Moon Festival well-known with his powerful live techno set (and be ready to have some cardiotonic with you because his bpm never slower than 130).

After this Tech-street Boys' first premiere at techno.vn Episode V: VEW Music Festival, had received well critics, and attracted hundreds people gathering. Will it happen again?

"The Gentlemen of Underground" or at least that's how they called themself. Vank from London and Duca Dan from Berlin will bring their first b2b set to public. Their music is not stuck into 1 specific genre but building up with many elements such as techno x house x disco. Rumours said those gentlemen usually brought lots of hot girls to the party. HEYYYYY, single guys! Come and check them out!

Ticket: Free before 22:00 | After 150k
Online ticket: $5 = 117k (Promotion Online ONLY Guarantee 100% entry) https://www.residentadvisor.net/events/1168600

Line up:
: Tyan / VTL
:: Jase / The Beats Saigon
::: Chin x Dee.F (live) / techno.vn
:::: Vank b2b Duca Dan / Artistry
Saturday, 27 October
9:00pm - 6:00am
Arcan | 236/43/21 Dien Bien Phu, Binh Thanh District, Ho Chi Minh City