Details

Published on Thursday, 08 November 2018 13:08
Written by Saigoneer.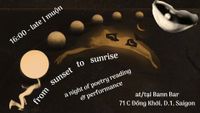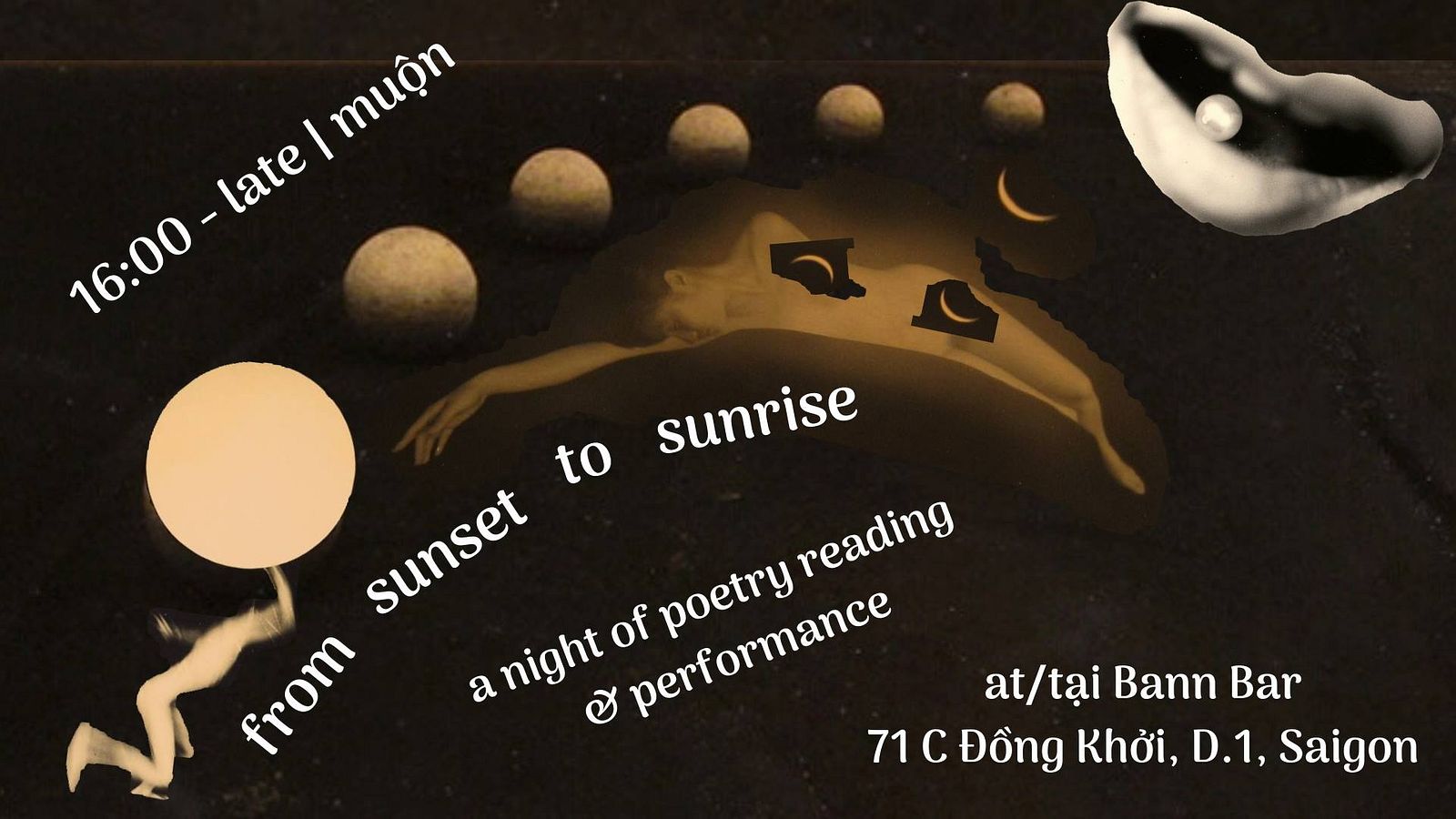 A dreamy time for parallel and coexistent voices. A special night of reading and performance, music and drink from Sunset to Sunrise, in a beautiful rooftop bar of Saigon.
The event is a part of program Literature Tandem of the Goethe Institute and Literarische Colloquium Berlin in collaboration with AJAR.
Literature Tandem brings to Hà Nội and Sài Gòn, for the first time ever, writers from different cities of Germany in the company of Vietnamese writers. The invited Vietnamese writers, with different perspectives on literature and society, share a passion for experiments in writing and freedom of expression. As the strangers from elsewhere meet the insiders, together they share their own stories, make a zine at a local printer, open their voices in readings and panel discussions with the audiences of Hà Nội & Sài Gòn, meet with students in universities, and leave their traces on many alleys throughout the two cities, day and night. All will inevitably turn into word memories. POETIC READERS
----------------------------------------------------------------
Judith Zander
Anja Kampmann
Fabian Hischmann
Julia Franck
Fatma Aydemir
Nhã Thuyên
Nick M
Quyên Nguyễn
Du Nguyên
& Open Mic
MC by Nguyễn Hoàng Quyên & Paul Christiansen
71C, Dong Khoi Street, District 1, HCM
Hotline: +84898109097
For more details, head to the event's Facebook page here.
Sunday, November 11
4:00pm - late
Bann | 71C, Dong Khoi Street, District 1, HCM