Saigon-based design website, dxMAG recently made a great post about where to find art supplies in the city. Here are some shops where you can pick up sometimes hard-to-find tools for illustration, painting, calligraphy, crafts and fine art.
1) For illustration, painting: Photocopy Stores on Nguyen Dinh Chieu (District 3)
Centrally located, this is the spot to find makers, pens and pencils. If you're looking for large canvases, check out Ty Phuoc at 138 Nguyen Dinh Chieu.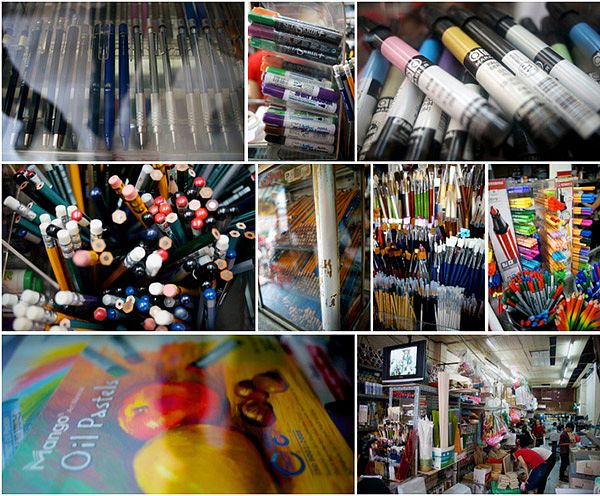 2) For illustration, calligraphy: Stationary stores on Le Loi (District 1)
Vu (47 Le Loi) and an unnamed shop at 54 Le Loi feature a selection of photocopy and injet paper in addition to pens, rice paper and affordably priced calligraphy brushes.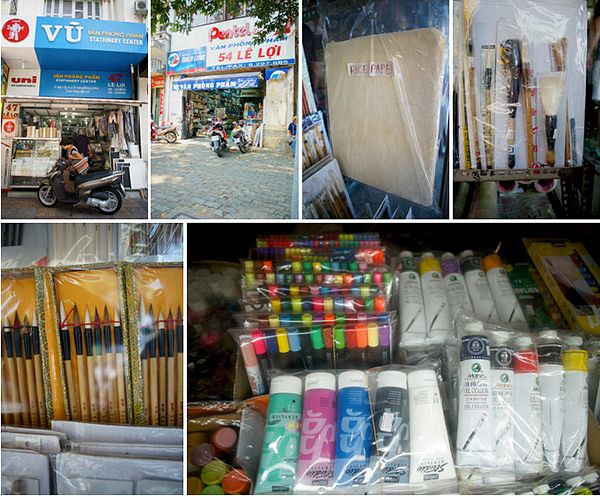 3) For scrapbooking, gift wrapping and crafts: Ngan Thong on Pasteur (District 1)
Here you can pick up some rarer materials such as colorful felt, ornate paper, ribbons and the like.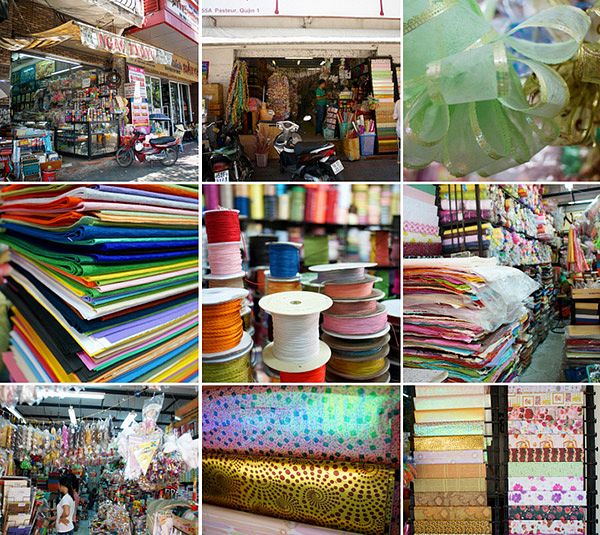 4) For painting, fine art: Hoa Pham 62 (Binh Thanh District)
You'll have to follow a series of hand-painted signs to find the place, but once you do, you can find cheap, large canvases or the slightly more expensive imported variety. They can even create custom frames on request.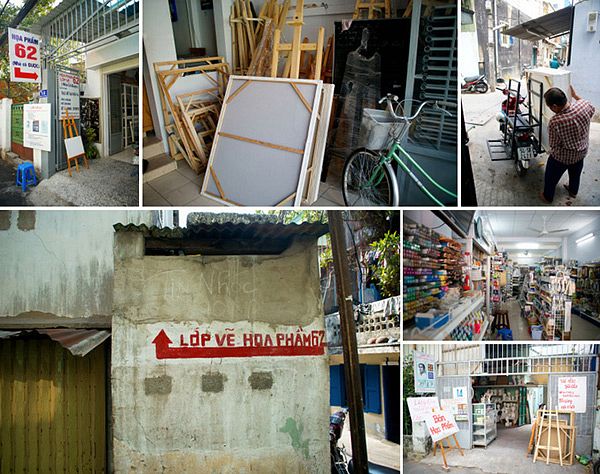 [dxMag]