Ramen is often the preferred choice of Japanese comfort food in Southeast Asia, yet finding an impressive offering of the dish in Saigon has proven to be a challenge. The appearance of Mutahiro in the very hẻm I live in, therefore, tickled my foodie brain.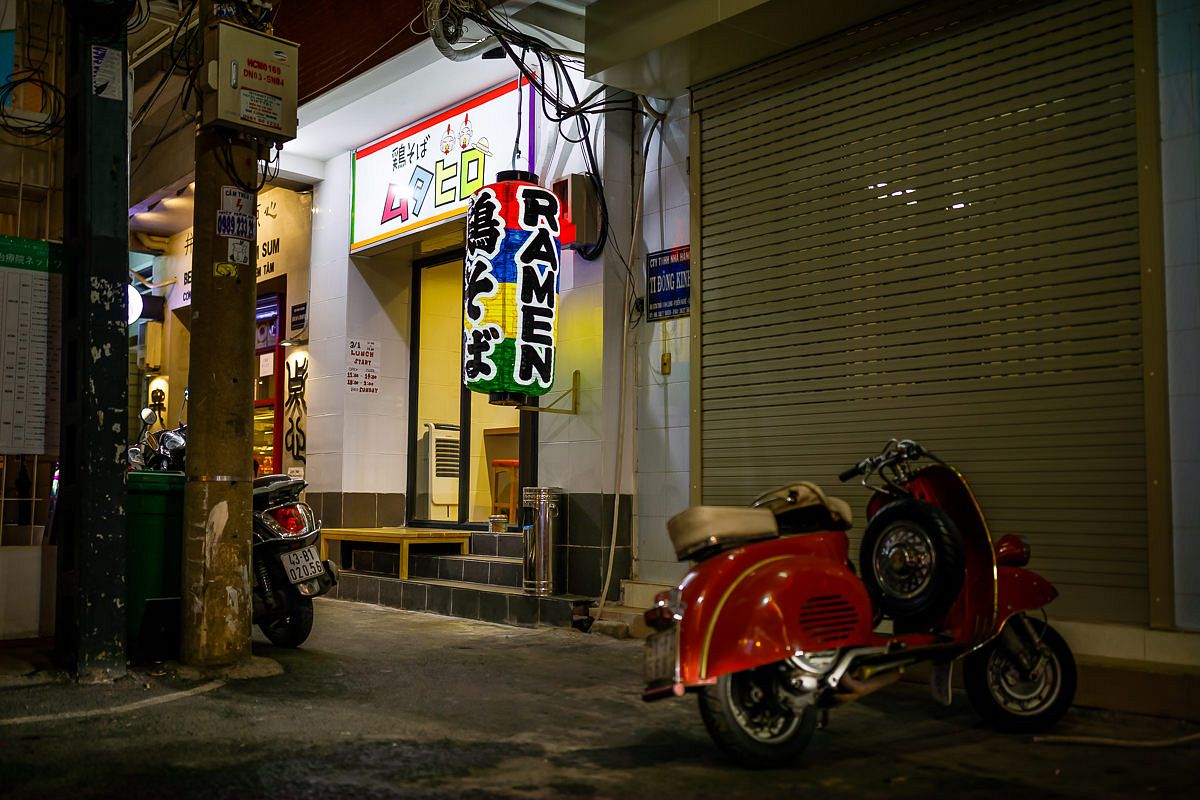 Torisoba Mutahiro, meaning Mutahiro chicken soba, is displayed in colorful katakana characters with a childish vibe. A peek into the tiny shop revealed a ramen bar with no more than 12 seats. I asked myself why we were at a soba place instead of a ramen place. Rest-assured though, because soba can refer to both buckwheat noodles and Chinese noodles, or chukasoba in Japan.
We were greeted by Shumpei-san, who smiled while busily tossing noodles in preparation for the evening crowd. I ordered a tokusei shoyu (special soy sauce) ramen, while my acquaintance decided to keep to his tokusei shio (special salt) tradition (VND120,000-160,000).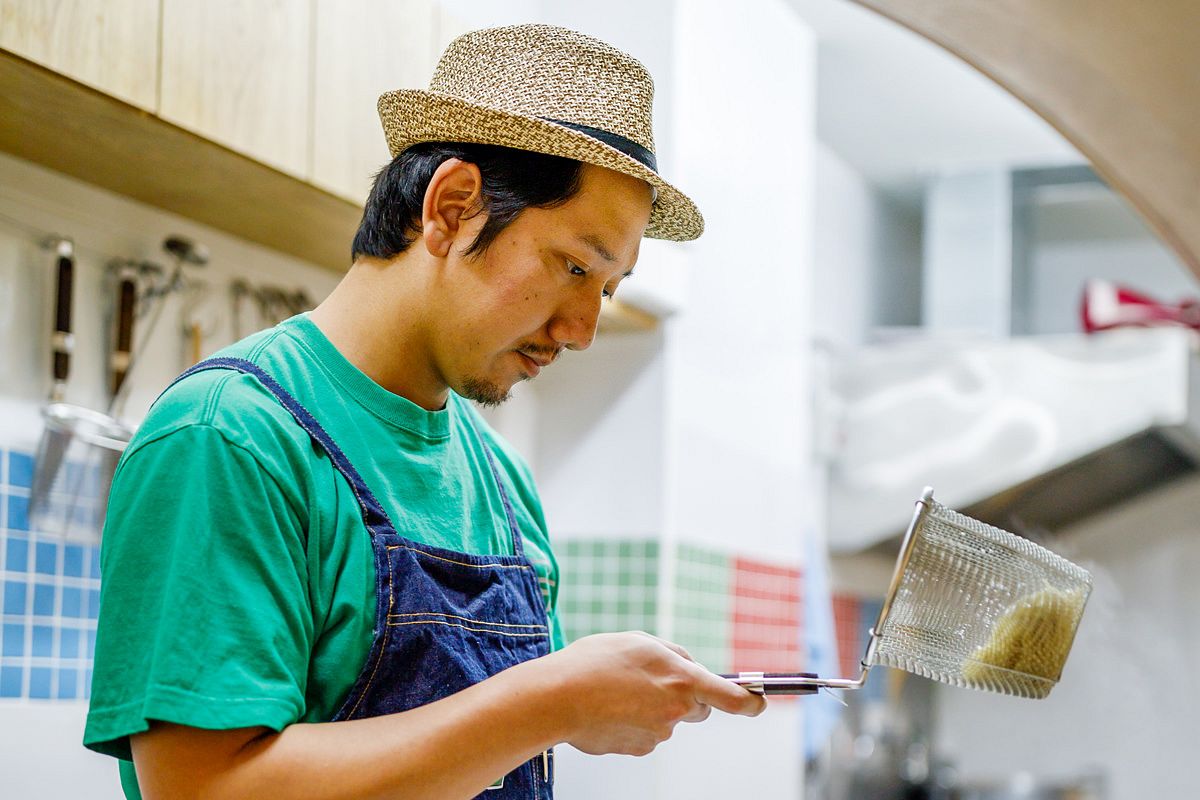 A short chat with Shumpei-san revealed some exciting details about the newest star in Saigon's food scene. "We started in Kokubunji City, in the western part of Tokyo. Our first shop sold anchovy-based ramen and the Torisoba concept follows that of our second branch," he shared.
I slurped the broth with care; it features a sharp level of clarity and balance of flavor, along with a sweet, chicken-y aftertaste. I asked him about the secret of the broth, at the same time reassuring him that secrets that are meant to be kept shall be kept. "Chicken bones and torigara soup," he said with a straight face. "The chicken oil we render has a good fragrance."
A quick check of my favorite Japanese dictionary app revealed that torigara was basically the the entire carcass of a chicken. He added when we asked how to replicate his broth: "Himitsu. Secret."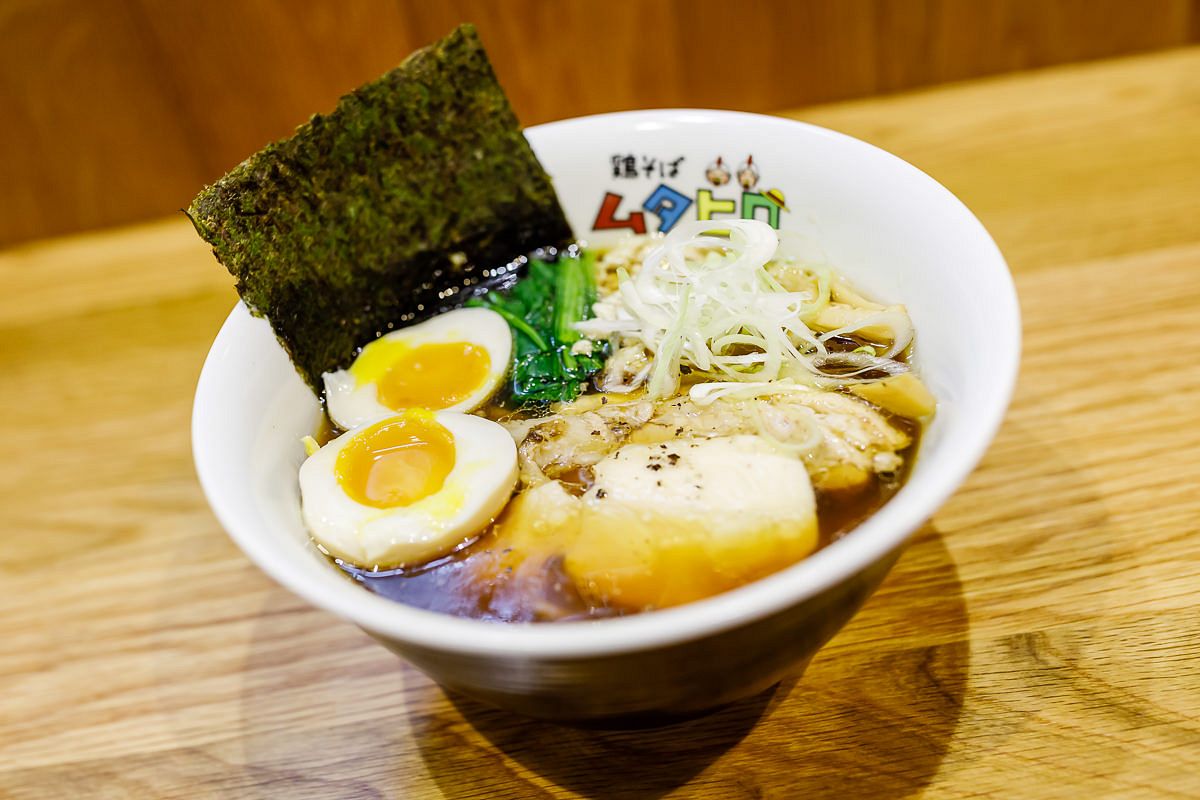 I bit into the chicken chashu and was instantly enamored. The flavor resembled a cross between mushrooms and abalone. Might it have been sous vide? Yet again, I decided not to ask.
"I think Vietnamese like Japanese…Vietnam is developing very fast. We Japanese are investing big in Vietnam. I love that genki [energy or spirit] of the Vietnamese people…and I really love Vietnamese chicken," Shumpei-san explained, which was quite a surprise as not many foreigners appreciate the sweet, gamey flavor of Vietnamese chicken.
"We only use Vietnamese chicken for our ramen," the chef went on. "The vegetables, pork chashu…even the ramen is made using wheat flour from Vietnam and manufactured by our Japanese partners in Saigon. The only thing that is Japanese inside our ramen is the salt and soy sauce."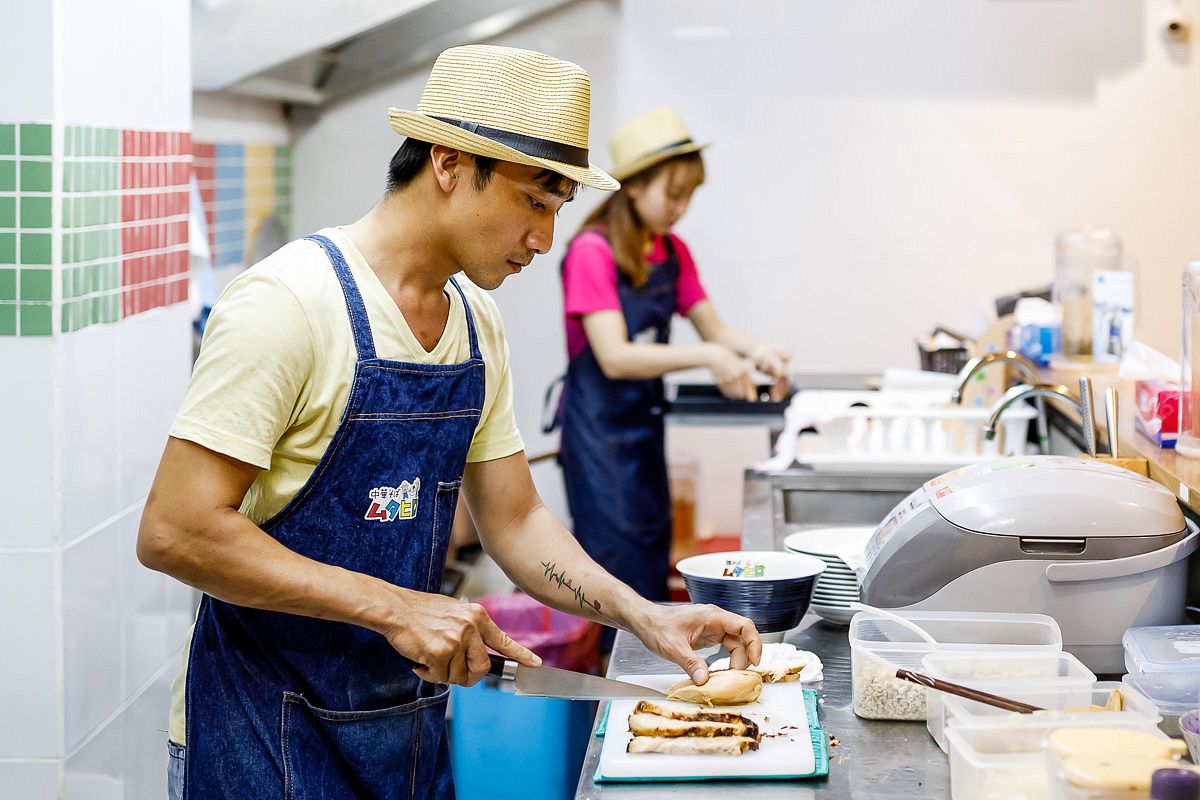 A seemingly cruel food fact, since Japanese soy sauce indeed trounces most others in a battle of flavor. The noodles were slightly softer than al dente and perfect for my palate. The pork chashu was rich and fatty, yet maintained a good bite. All of that delicious saltiness and carbs started to induce a post-ramen coma. Safe to say this new boy on the hẻm has changed the ramen game in Saigon for good.
Mutahiro opens at 6pm everyday. Check out the restaurant's official Facebook page here.
To sum up:
Taste : 5/5
Price : 4/5
Atmosphere : 4/5
Friendliness : 5/5
Location: 4/5
Mervin has serious Camera Gear Acquisition syndrome (GAS) and has bothered to acquire multiple books about pre-75 Saigonese pronunciation.
Chicken ramen
8A/G8b Thai Van Lung, Ben Nghe Ward, D1