By this stage of my life in Saigon, I'm not particularly surprised when an outpost of some unexpected cuisine appears in the unlikeliest of places.
There's a Greek place on the canal, a Taiwanese beef noodles place and an Ethiopian place near Pham Ngu Lao, for example. Now, Saigoneers can joyfully add Jamaica Jamaica, tucked behind an apartment complex off Truong Sa, to this eclectic list.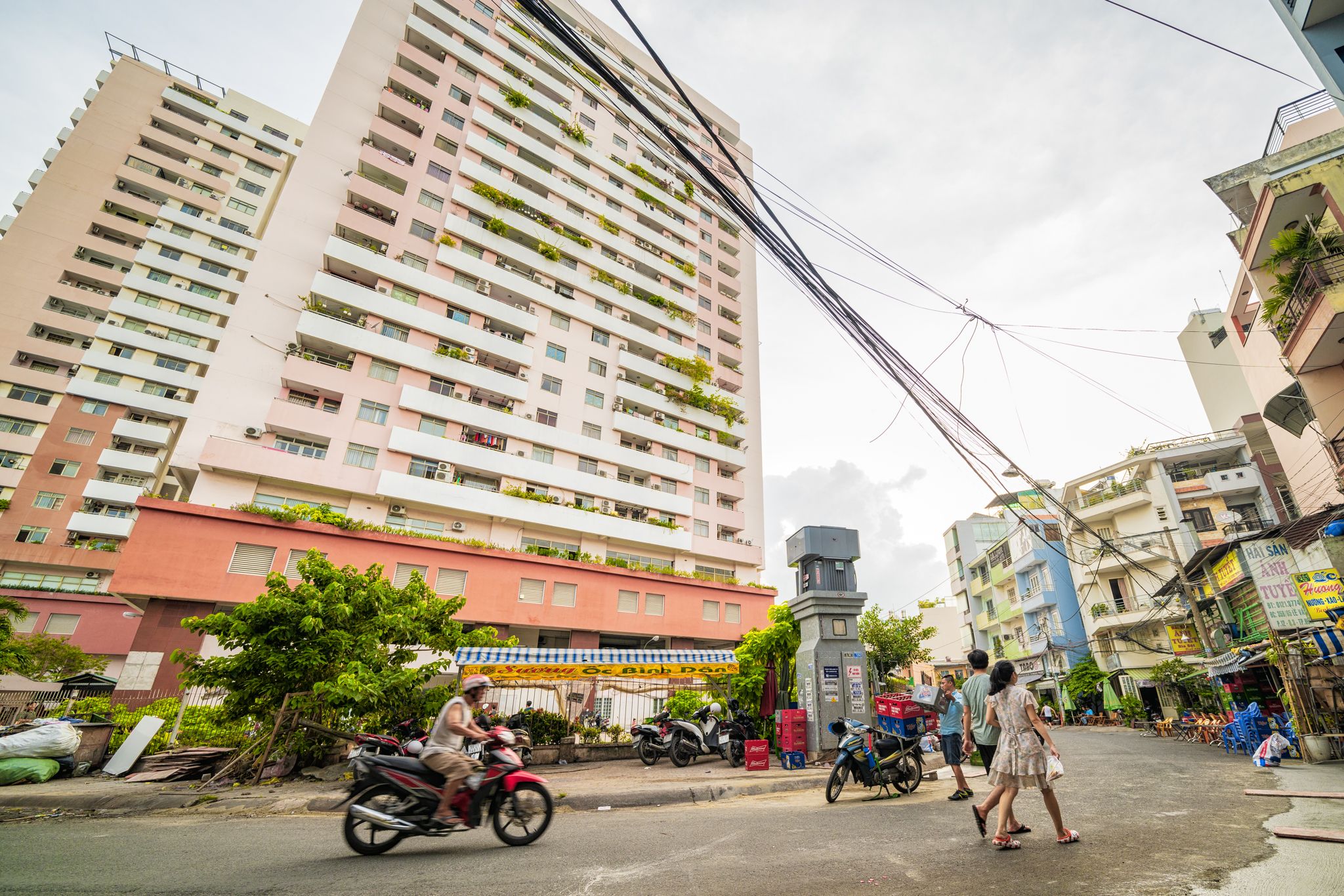 It's a small place, with seating for about 10 people, along with some wall decorations: a Bob Marley mural, a colorful Caribbean Clipper mural, and a number of facts about Jamaica painted on a wall. For example, did you know that it has one of the highest numbers of rum bars per square mile? Or that in 1962, it became the first Caribbean country to gain independence from the UK?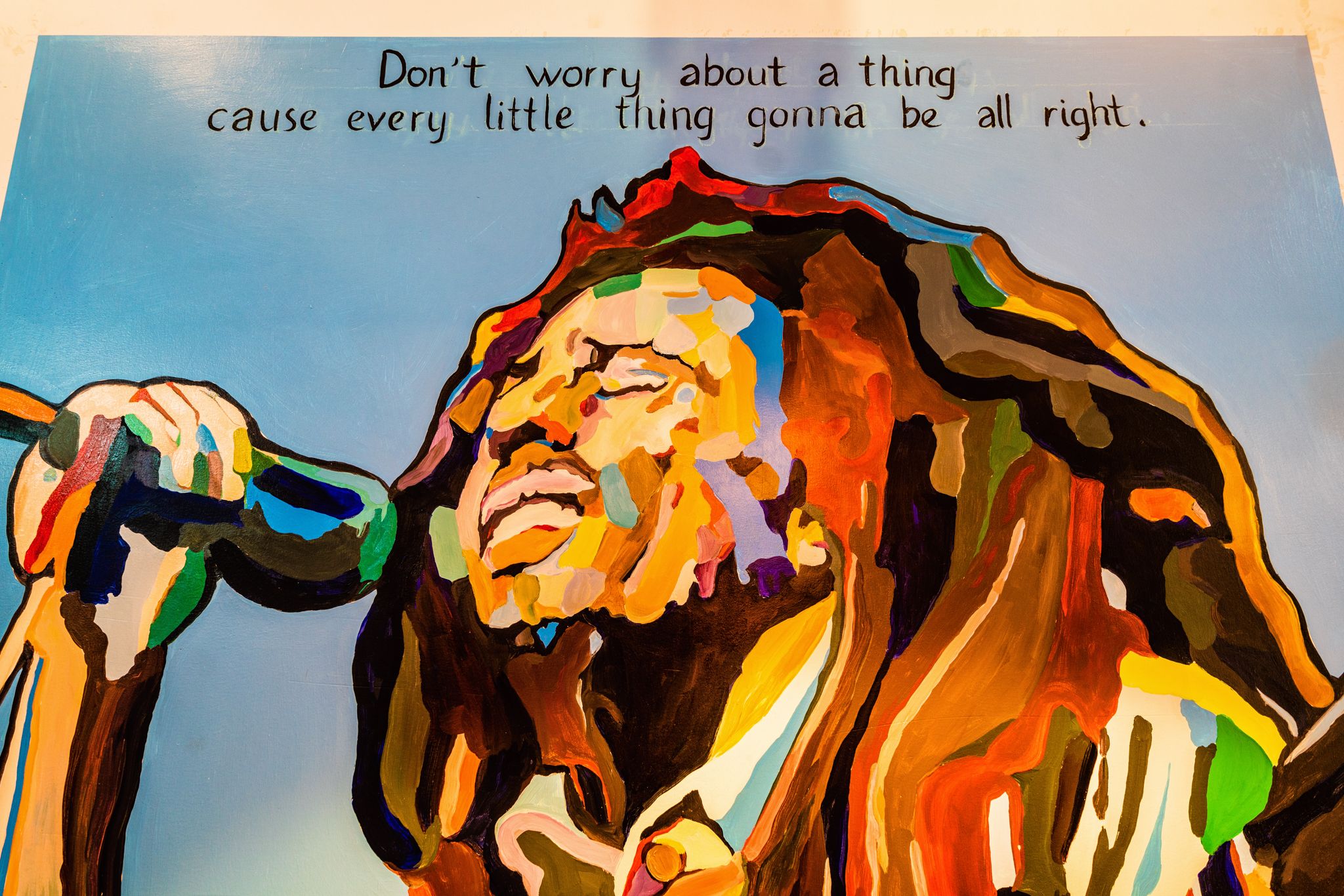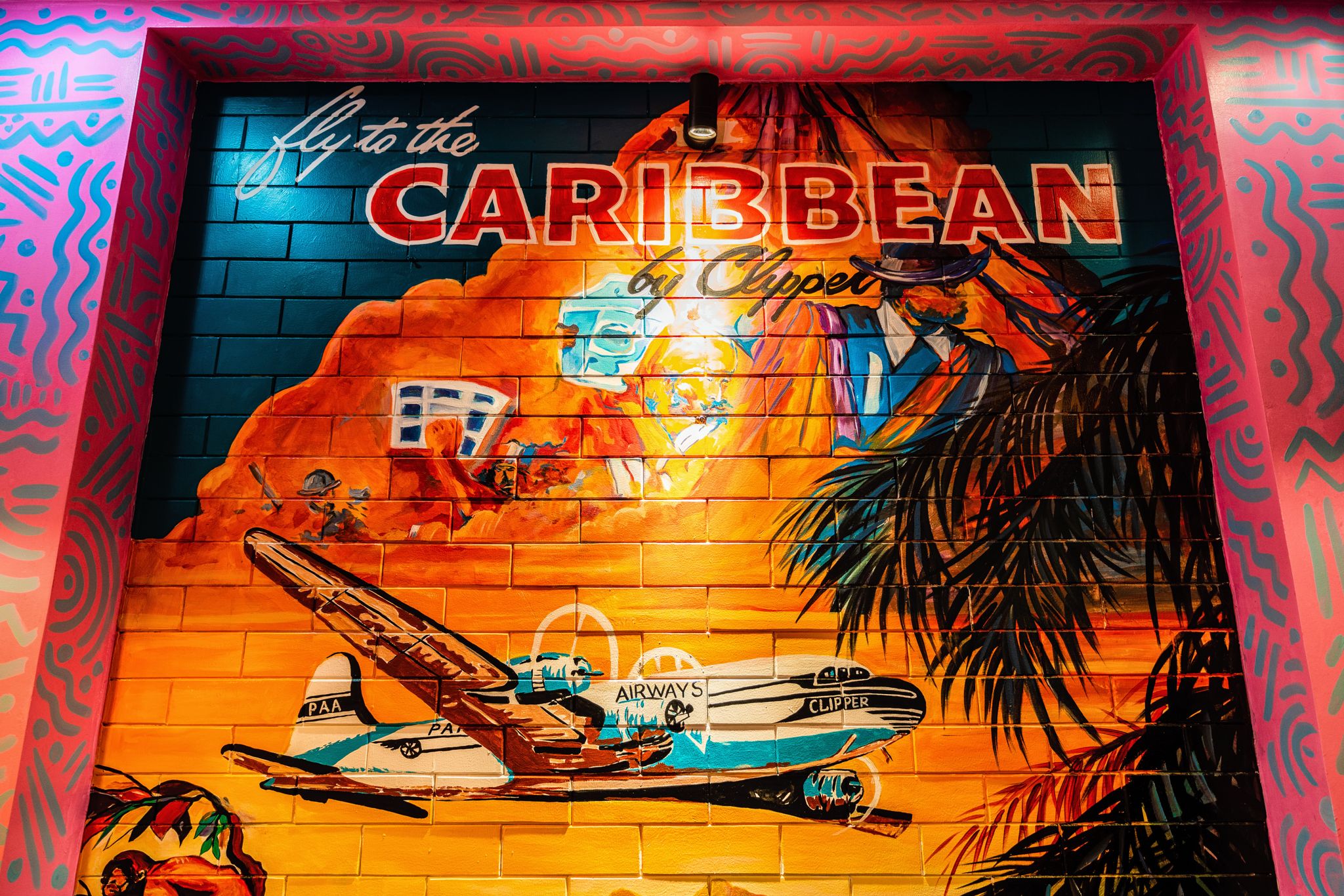 Before my first visit a couple weeks ago, my knowledge of Jamaican food extended to jerk chicken and some vague recollection of plantain dishes. The experience, therefore, was eye-opening, as the food is diverse, full of flavor and utterly delicious.
I returned earlier this week with a few colleagues — all newbies to Jamaican food — and Jamaica Jamaica has quickly rocketed towards the top of my favorite recent meals.
Gavin Skitt runs the humble eatery with his business partner, Matthew Grizzle. Skitt, who hails from England and has a Jamaican father, took a quick break from the kitchen to chat.
"Initially when I moved here about three and a half years ago I noticed that there was a big foodie scene, but I noticed a lack of Jamaican food," he told Saigoneer. "So the idea was with me in 2016, and I was talking about it for a while; we were just gonna get a BBQ and put it on the side of the road and see what happens."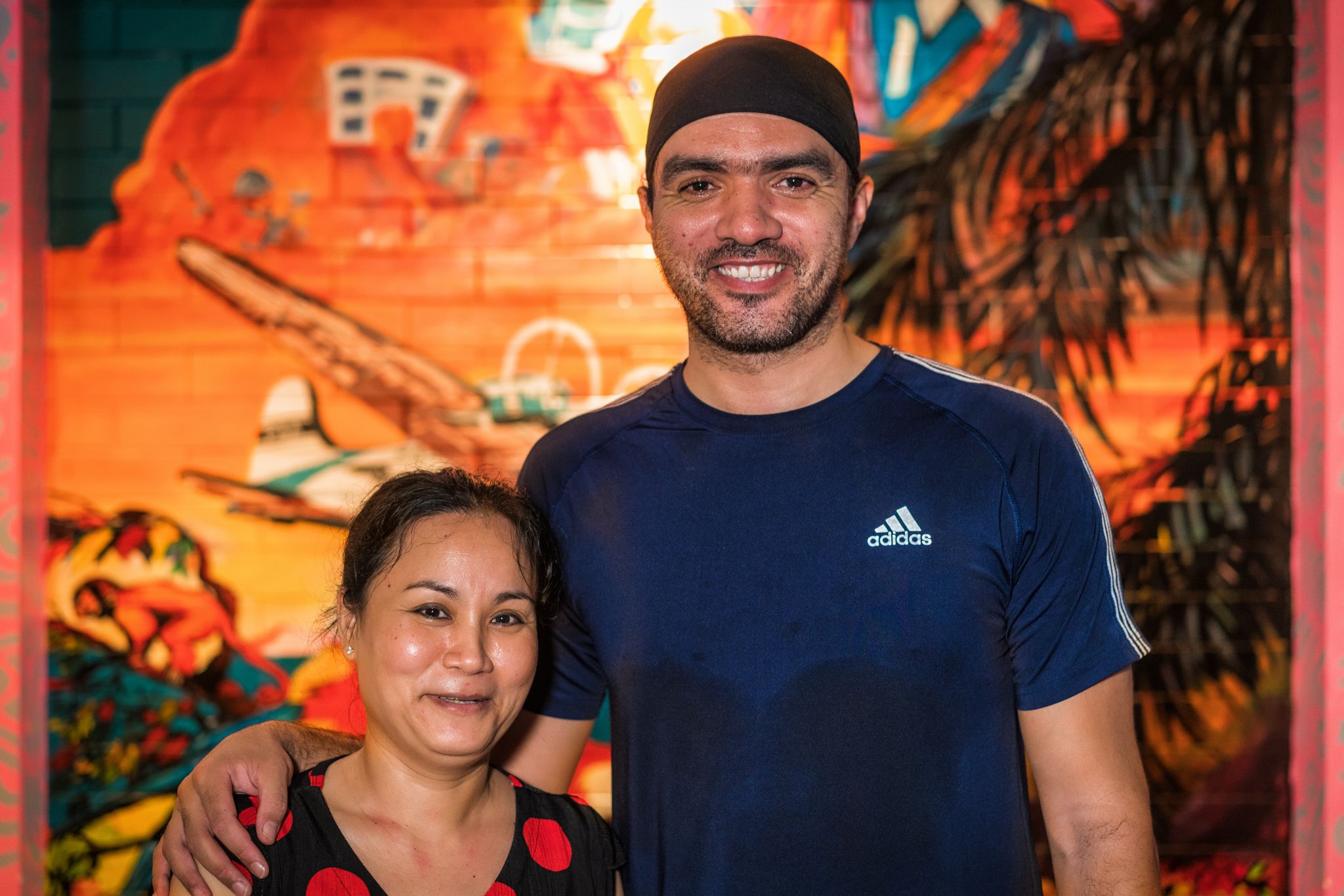 That idea simmered for a while, and in April 2018, Skitt and Grizzle planned a street pop-up in Thao Dien. Someone let them use their house instead, and the event went well.
"Then, the owner of Soma and Outcast approached us and we started doing them there, and that lasted for about four months," Skitt explained. The problem was that the duo lived on the 12th floor of an apartment building, meaning they had to drag their cooking equipment all the way downstairs every time.
Earlier this year, however, Skitt got bit by the food bug again. "One of the main reasons was I had started a little farm in Cu Chi to grow chilies," he said.
Skitt was focused on one variety in particular: the scotch bonnet, or Caribbean red, pepper. These are native to the Caribbean and Central America, and are the key to Jamaican cuisine.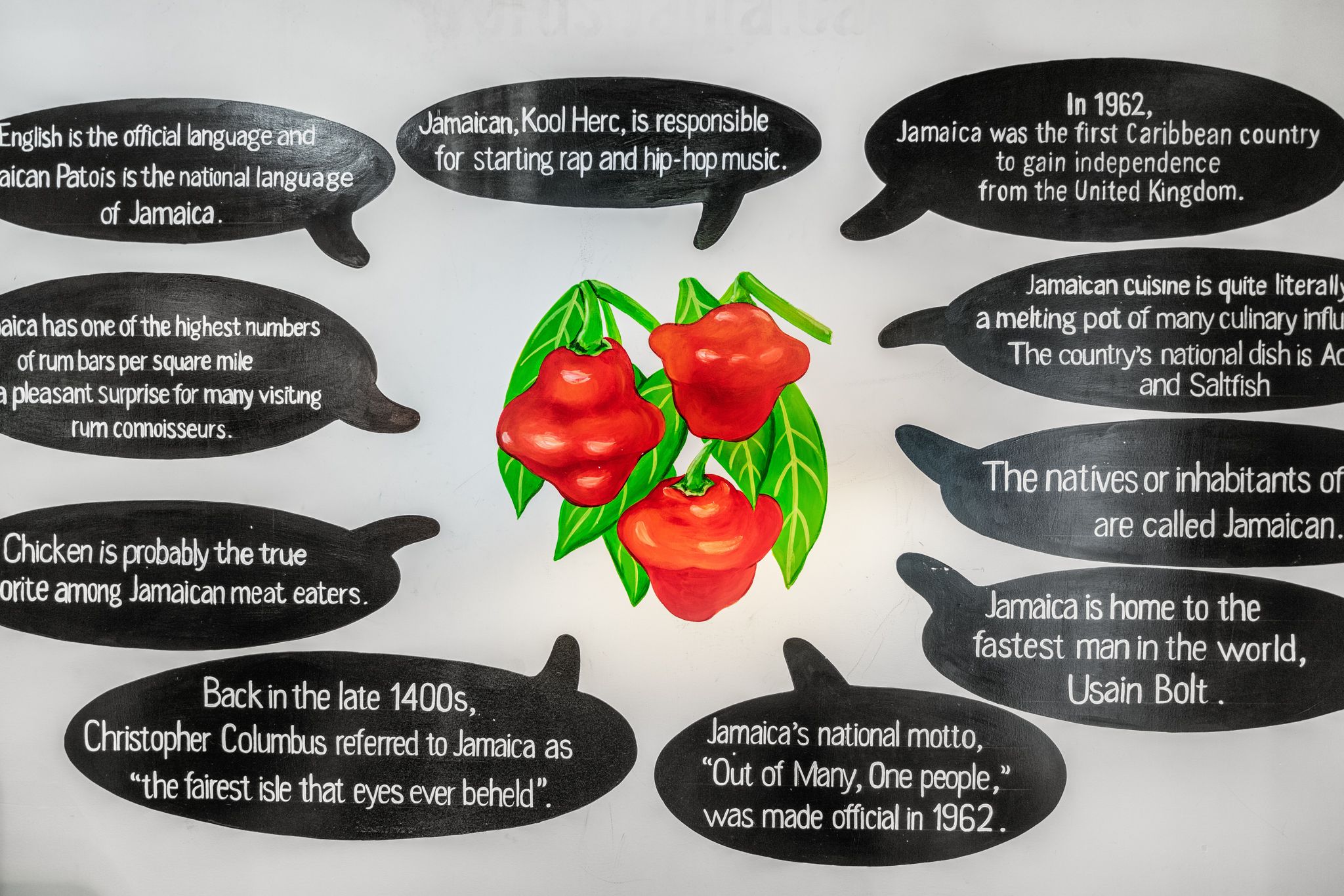 "I saw it as our secret weapon, and it was time to strike, so to speak," Skitt shared. Jamaica Jamaica opened in early July.
Surprisingly, given the quality of the food, he has no professional background in cooking. "I've always cooked at home for friends and family, but nothing more than that really," Skitt said. "You learn as you go along. Our area in the UK is Caribbean and Asian, so you've got all those restaurants where you live."
The menu is compact, and doesn't actually exist in a physical form: the available dishes are posted on Jamaica Jamaica's Facebook page each day.
We went for a taste of almost everything, and it's great value: jerk chicken, curried goat, bully beef, brown stew chicken and fried dumplings.
The jerk chicken, which takes over three hours to cook, is simply divine, with a smoky, tangy flavor and meat that nearly falls off the bone.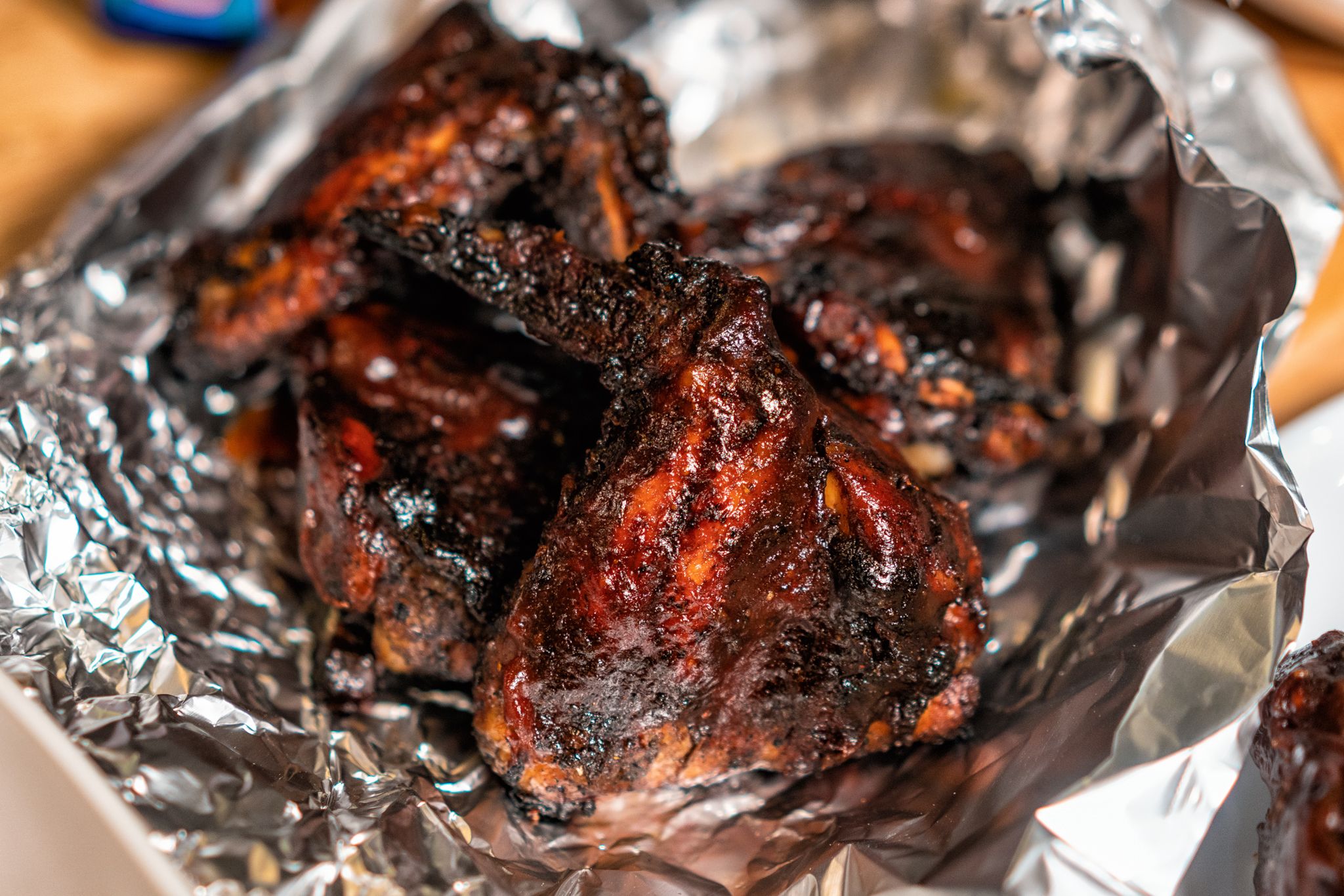 Bully beef uses corned beef as a base, but it is so much more than a simple deli meat. Tomatoes, scallions and corn add a veggie component, while the scotch bonnet peppers add a satisfying level of heat. For those concerned about the food being too spicy, the requisite sides of coleslaw and rice and beans help to absorb some of the heat.
The curried goat melts in your mouth, and also features a nice kick, as does the brown chicken stew.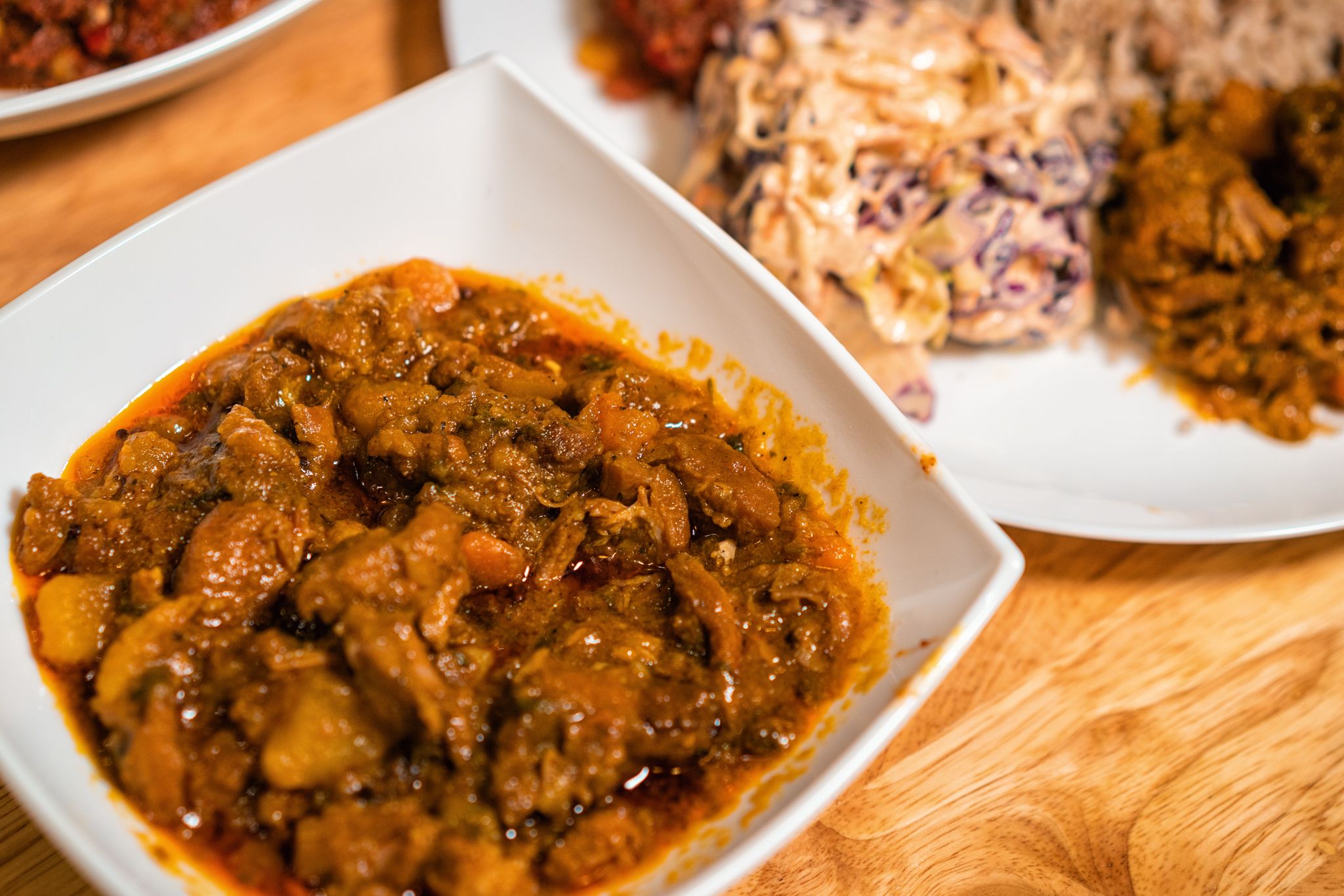 The fried dumplings are closer to what I would consider a dense American biscuit, and while they are good for sopping up extra curry and chicken sauce, they are on the heavy side, and this is a filling meal to begin with.
We were already stuffed, and then Skitt brought out a surprise: pastelón, a Puerto Rican dish popular throughout the Caribbean. It is essentially Caribbean lasagna, with layers of sweet plantain slices, ground beef and cheese — along with plenty of scotch bonnet pepper — creating a beguiling flavor profile not found elsewhere.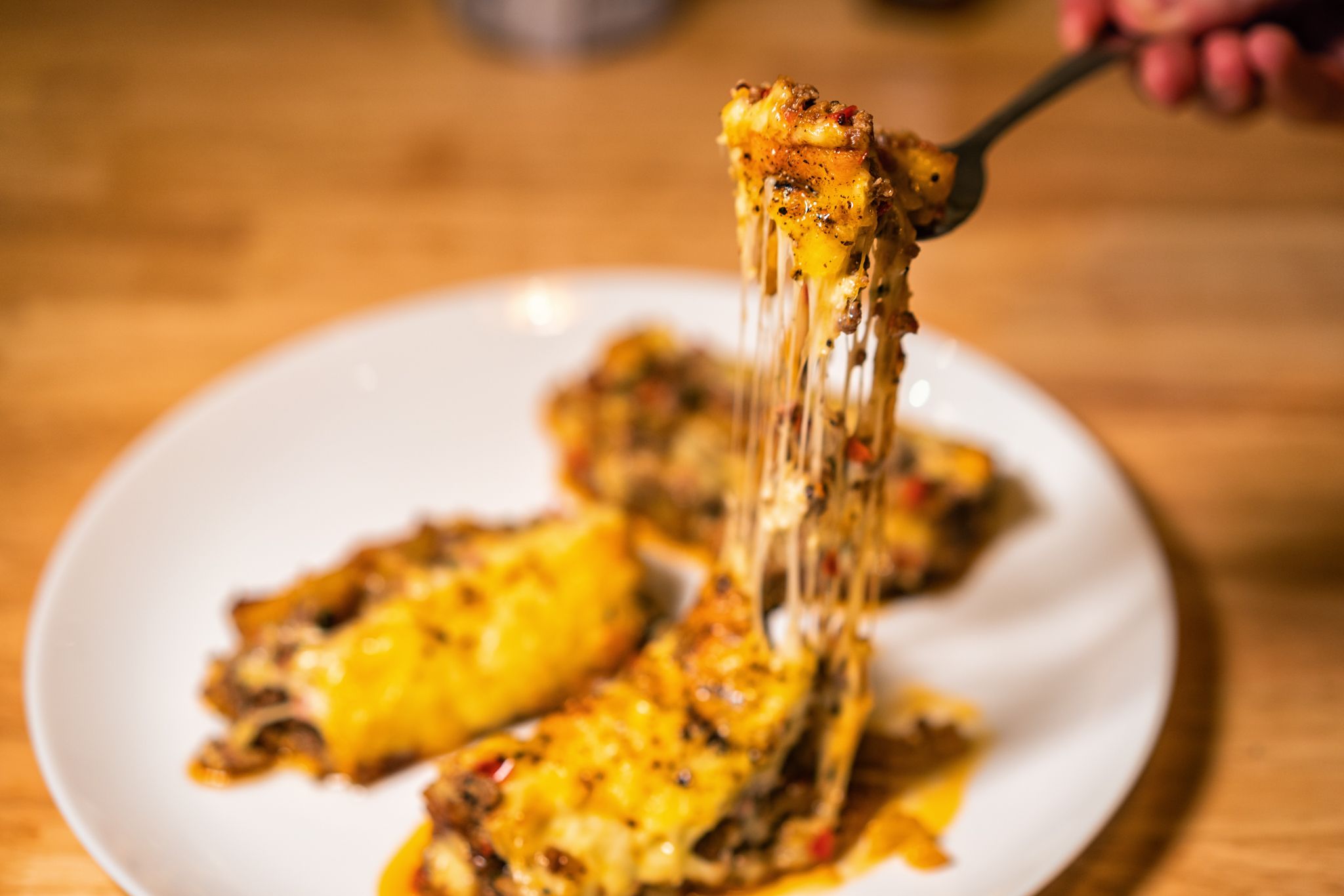 The compact, convivial nature of the restaurant makes for easy socializing, and Skitt is happy to take a shot of Jamaican rum (about a dozen bottles sit on the tiny bar) with anyone who asks.
At the moment, Jamaica Jamaica is something of a side hustle for Skitt and Grizzle, but the food is terrific, and the response thus far has been overwhelmingly positive.
"While there's not a big Caribbean community here, I was always aware that there's lots from London, Toronto, New York, places like that, so they grew up around the food," Skitt shared. "I haven't noticed much, 'Oh, what is it?' Though there are people with misconceptions, thinking it's overly spicy. It's honest, home-cooked, it's diverse, satisfying and fulfilling — we've got sweet, fried, boiled — it's comfort food."
Consider me comforted.
Jamaica Jamaica is open for dinner from 5pm (closed on Mondays). For the daily menu, contact their Facebook page before coming.
To sum up:
Taste: 5/5
Price: 5/5
Atmosphere: 4/5
Friendliness: 5/5
Location: 4/5
Michael has almost no sense of smell and was an on-screen extra in Jurassic World. You can usually find him with a craft beer in hand.
Jamaican food
359/67-D Le Van Sy, Ward 12, D3

---

Related Articles:
---