Who says excellent Greek food can't be served on the same menu as Korean tofu along the Nhieu Loc-Thi Nghe Canal?
Amid the profusion of international cuisine that has spread through Saigon in recent years, one style of food that appears to be somewhat lacking is Greek. Classic dishes from the land of the Parthenon and forced fiscal austerity haven't made their way to the shores of Vietnam in the same numbers as those from Italy, one of Greece's Mediterranean neighbors.
Imagine my surprise, then, when a colleague notified the office that he had found respectable Greek food at a standard quán at the northern edge of District 1.
Indeed, at first glance Quan Cuu Non doesn't look like anything special: stainless steel tables and plastic chairs spill onto the sidewalk across from the canal, while crates of Saigon Special sit ready for customers. There is no barrier, in audio or visual terms, form the rush hour traffic coursing down Hoang Sa Street.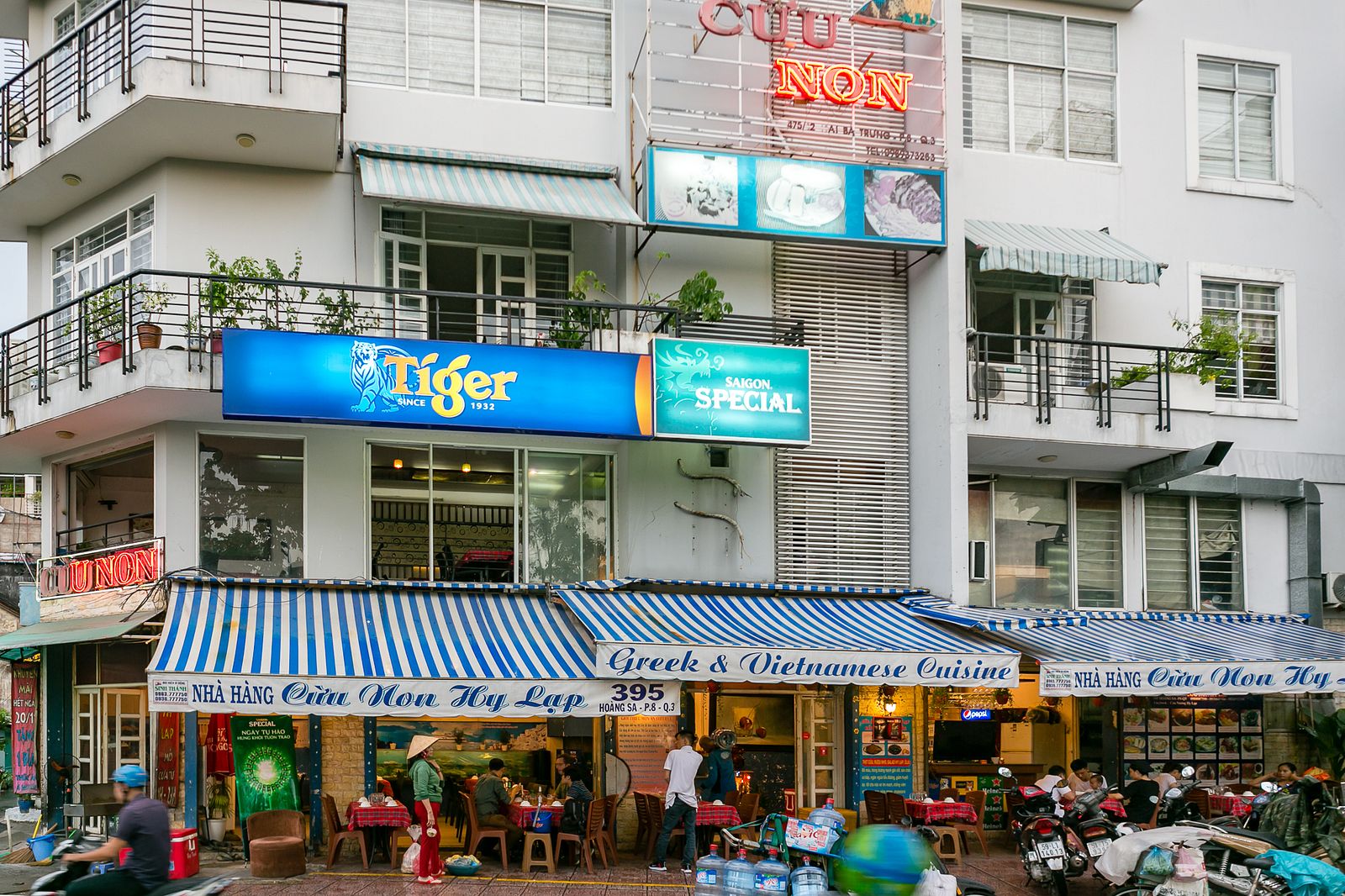 The menu, meanwhile, presents a few areas of concern: in addition to Greek dishes, it features a scattershot collection of random fare like Szechuan hot pot and fried tofu with salt Hong Kong-style. I'm all for ethnic commingling, but that doesn't always play out well on restaurant menus.
Fortunately, the Greek food here is no joke. It ranges from appetizers and salads to hearty mains. We began with the delightful Greek salad, which features a pile of delicious feta cheese and a tasty, light dressing.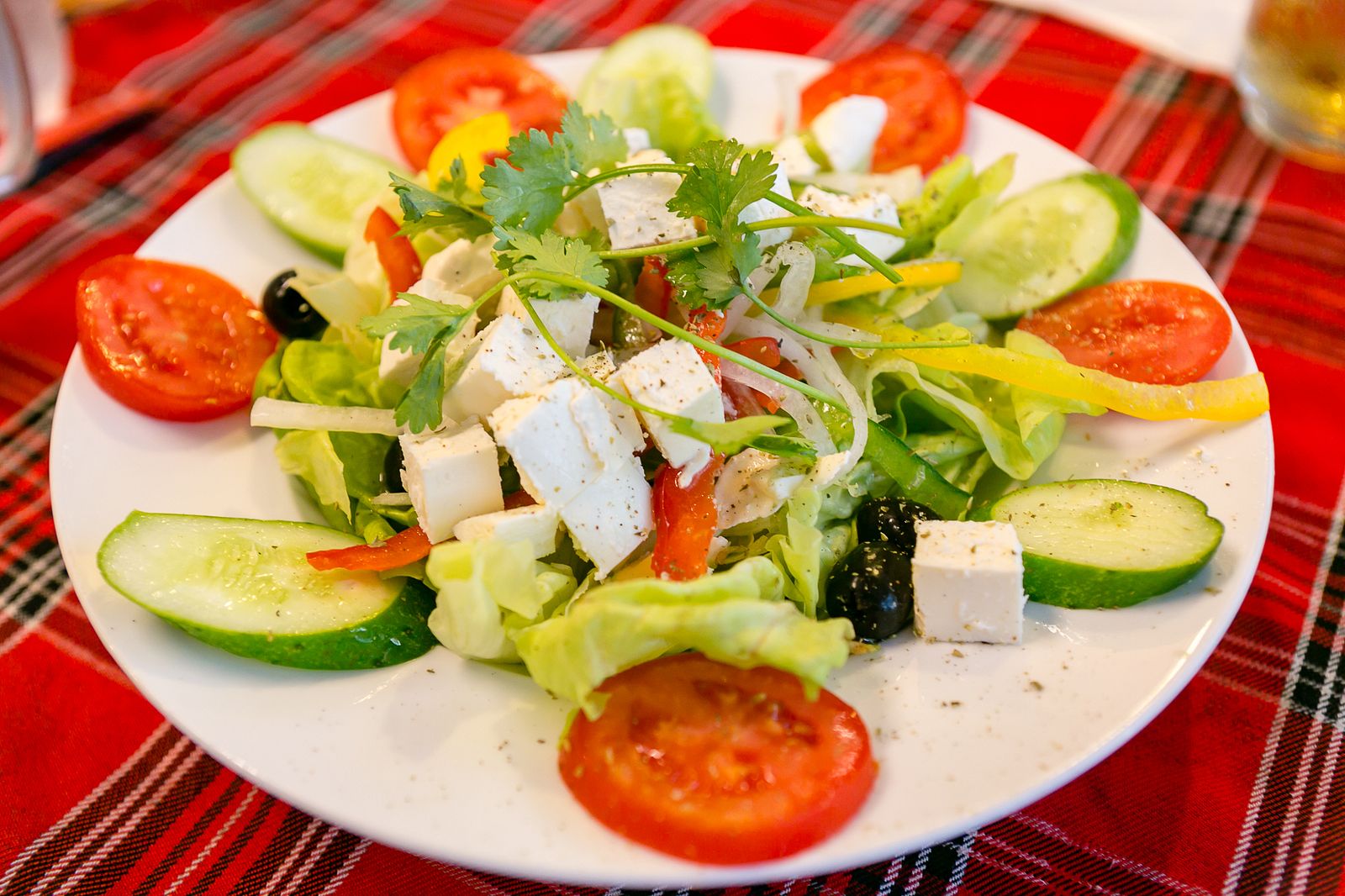 The moussaka, which is essentially Greek lasagna, is great value at just VND109,000 for a serious portion. It's a bit of a carb bomb thanks to all the cheese and potatoes, so sharing this one is recommended, unless you're looking to get absolutely stuffed.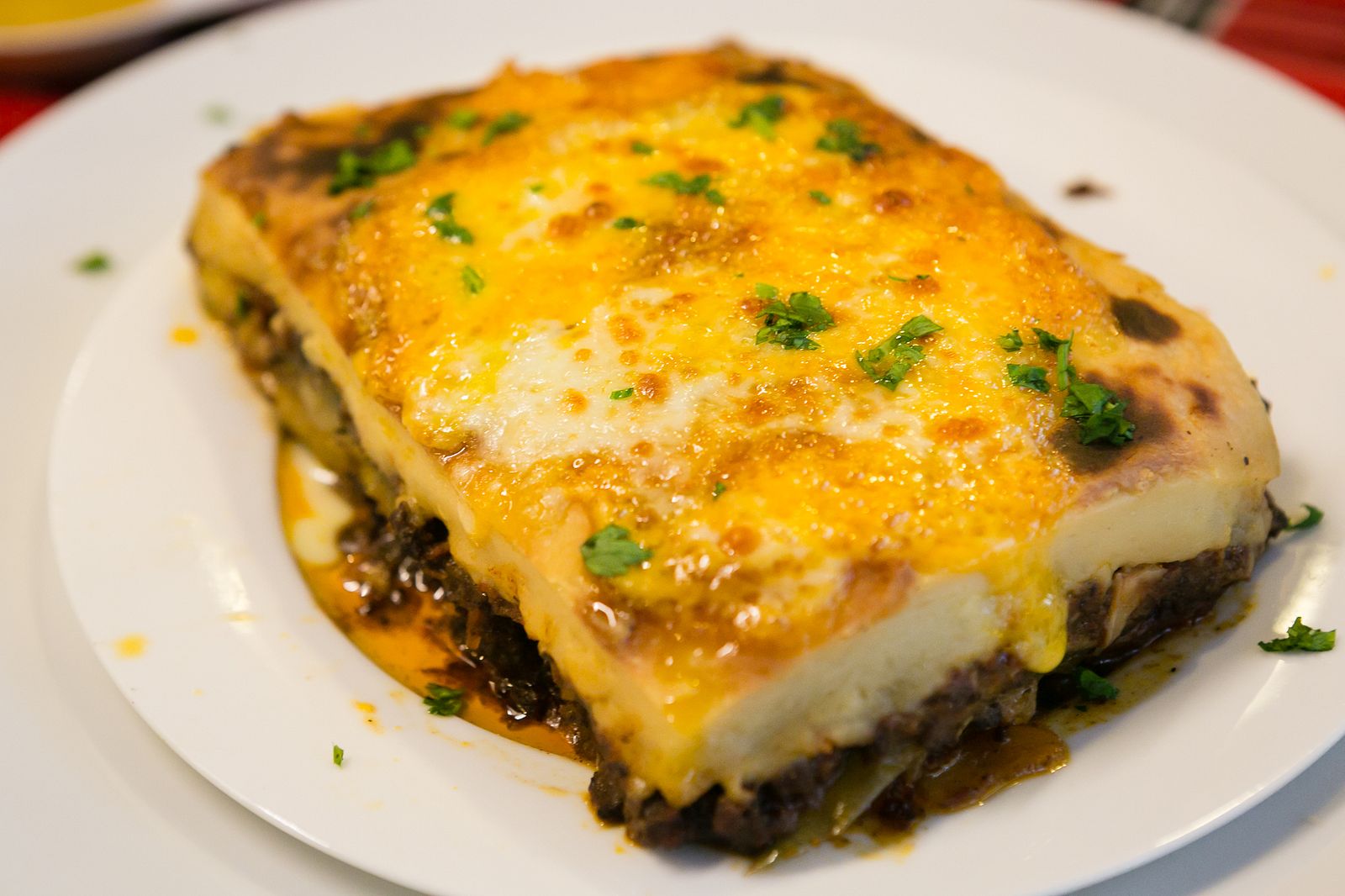 The grilled lamb skewers (VND159,000), as shown in the top image, with French fries were a standout, with tender, expertly grilled lamb served along with grilled pineapple, onion, red and green pepper. The accompanying spicy mustard sauce adds a great kick to the dish.
Lastly, we split the lamb kebab with pita (VND109,000), which provides two thick lengths of lamb and four thin slices of pita, along with garlic sauce. I generally prefer thicker pita, but this had good flavor, and the meat was tender and flavorful. Some members of our party thought it was a bit too salty, but I didn't think this was a problem.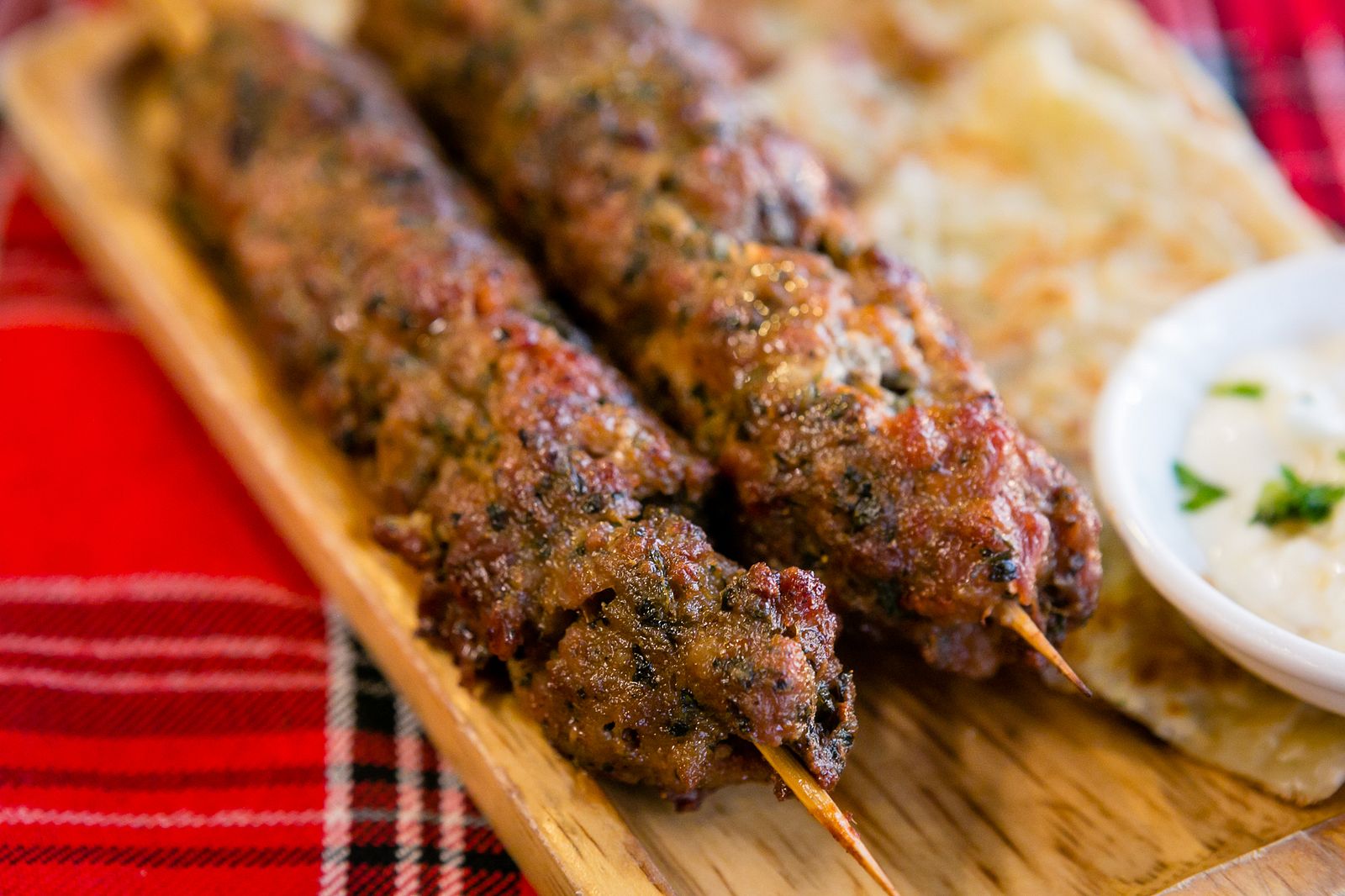 Service is about what one would expect from such a restaurant and, if the clouds cooperate, this is the perfect location to catch some beautiful early evening light. I can say with confidence this was the first time I've eaten Greek food with chopsticks, but I'm now certain it won't be the last.
To sum up:
Taste : 5/5
Price : 4/5
Atmosphere : 4/5
Friendliness : 4/5
Location: 4/5
Michael has almost no sense of smell and was an on-screen extra in Jurassic World.You can usually find him with a craft beer in hand.
Greek and Vietnamese food with some odd pan-Asian options thrown in.
395 Hoang Sa, Ward 8, D3

---

Related Articles:
---