If you still find it difficult to fully grasp the scale and spread of Saigon's current COVID-19 outbreak, look no further than this new map portal.
Yesterday, June 21, the HCMC Department of Information and Communication unveiled the second version of the municipal COVID-19 map, including UI and other quality-of-life updates that allow users to retrieve pandemic information in different map layers. Visit the map at bando.tphcm.gov.vn.
Healthcare-wise, Saigoneers can toggle several map options to see the locations of positive cases, clusters, quarantine blockades, and vaccination points. A route-planning feature is available for users to plan their itinerary to avoid COVID-19 hot spots and isolation zones. At the time of writing, Tan Hiep Commune in Hoc Mon District and Ward 16 of District 8 are under restrictions as stipulated in Direct 16, the highest level of quarantine.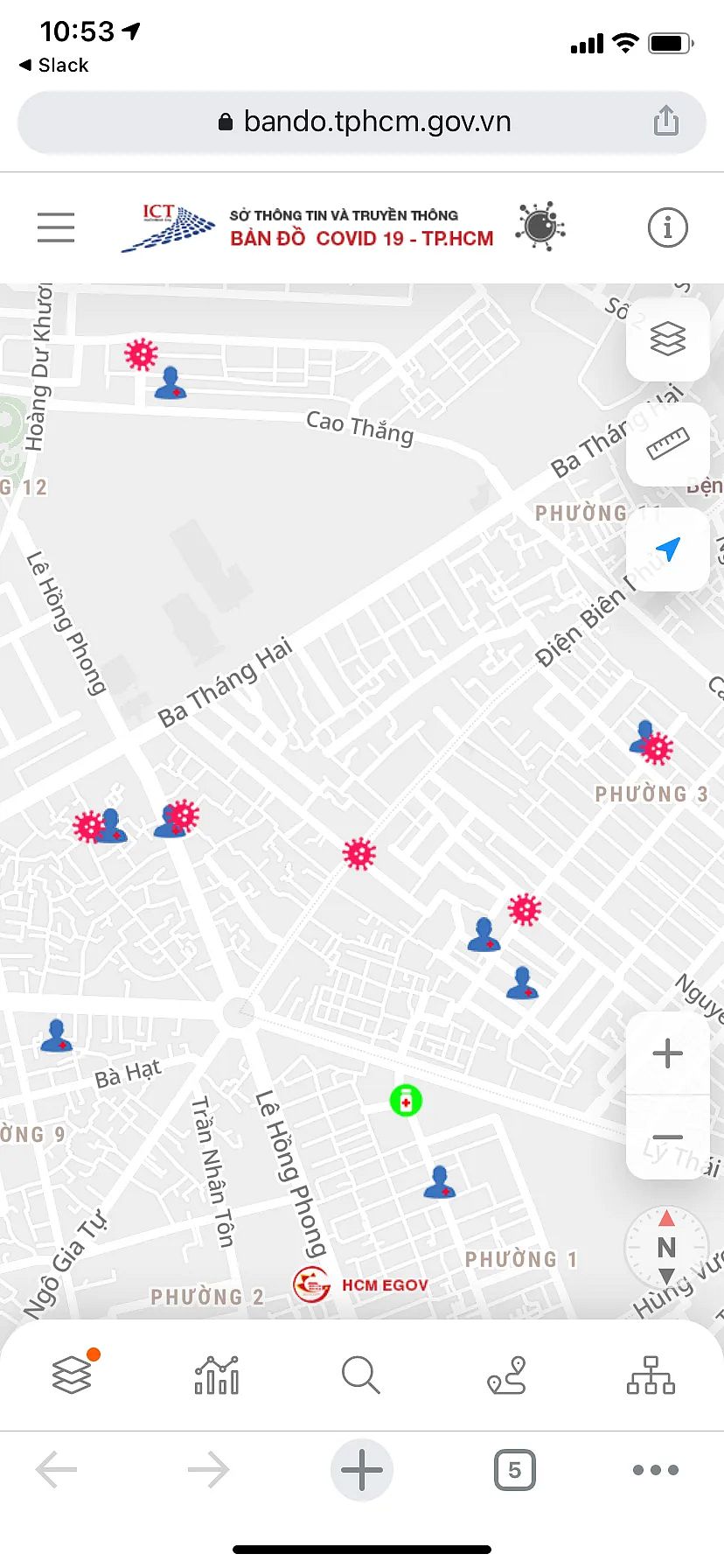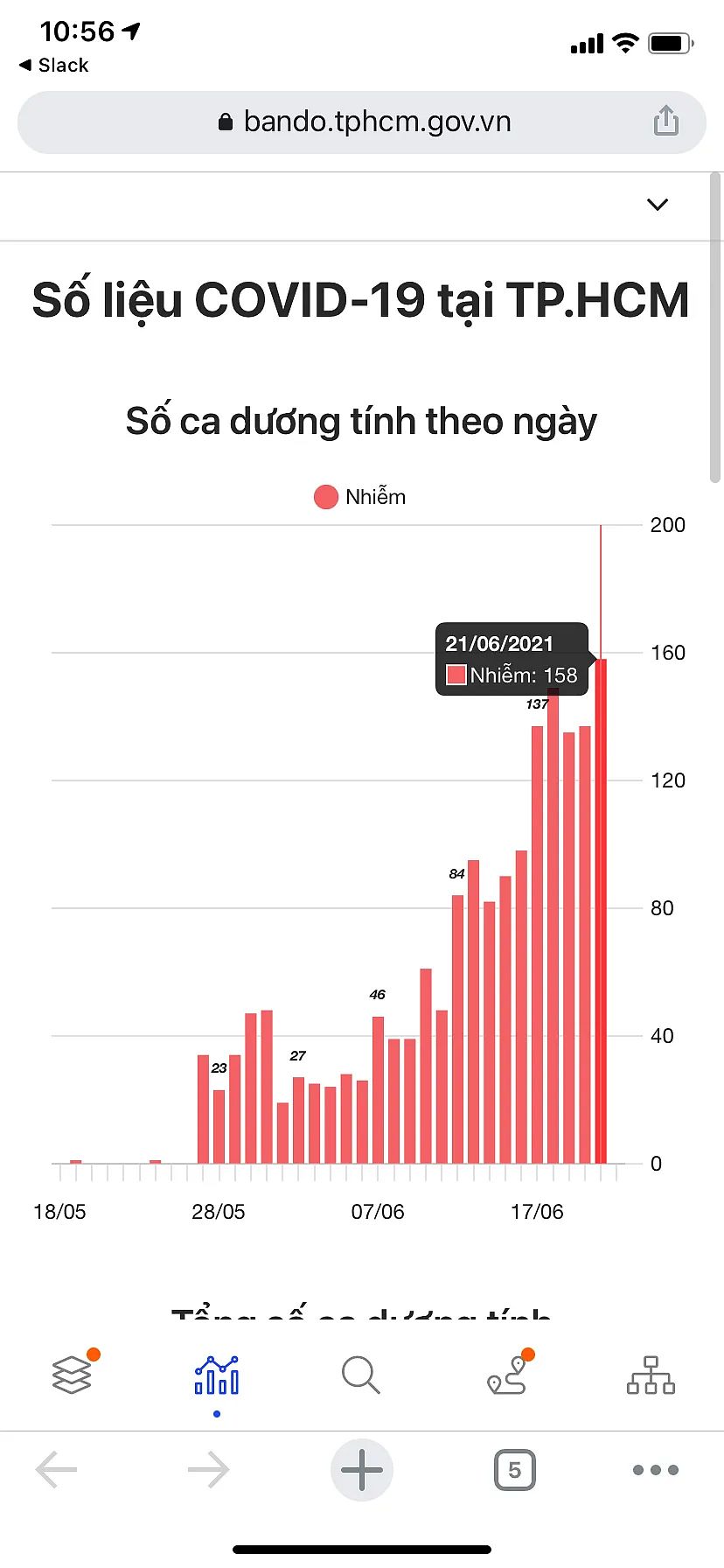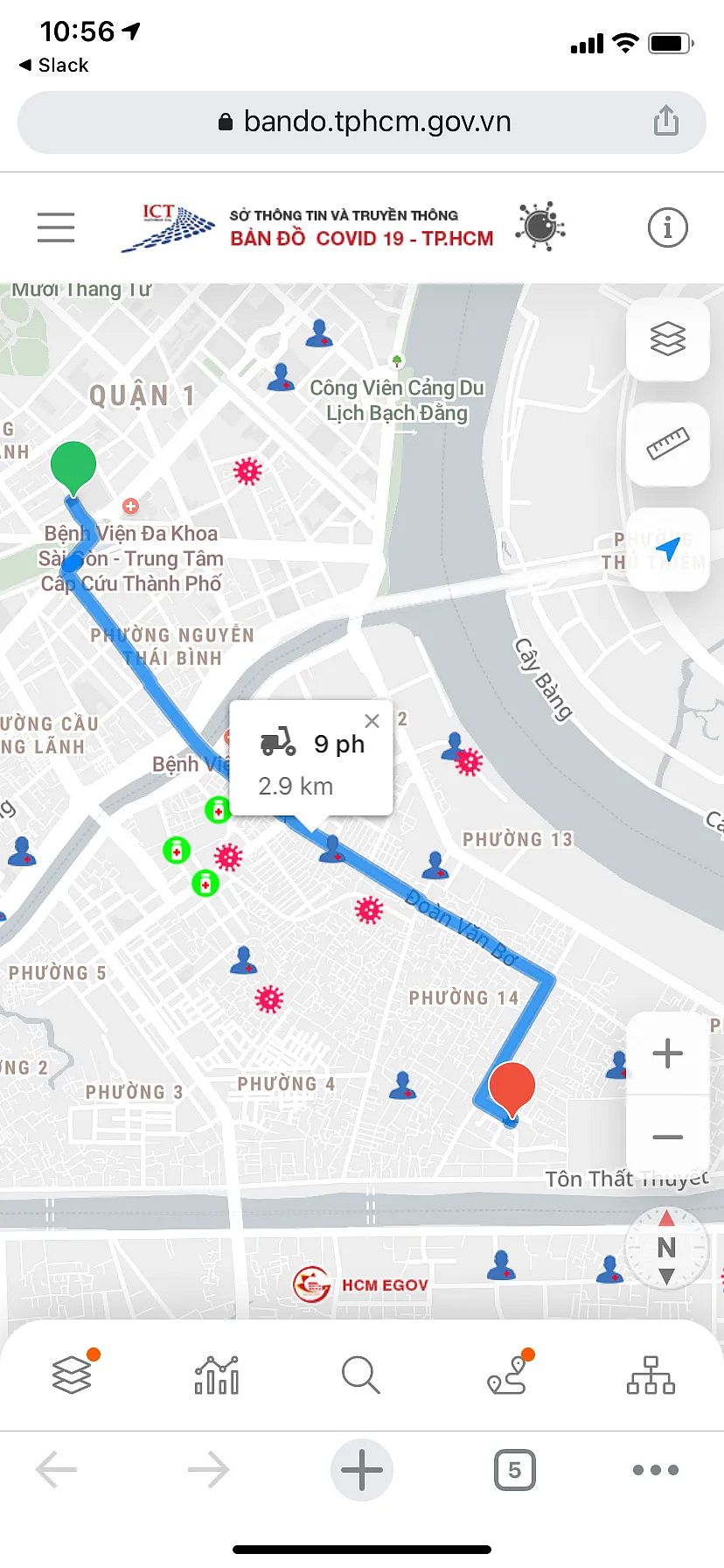 Clicking on any positive case pin on the map will show the patient's birth year, sex and time of case confirmation. It's important to note that the pin shows the case's home location and not current whereabouts. All confirmed infections in Saigon undergo treatment at designated medical facilities.
Tuoi Tre reports that the map will incorporate updates on new cases and clusters from the HCMC Center for Disease Control at 9am and 3pm daily. Quarantine points and isolation zones are updated at the end of every day.
Apart from epidemic updates, the map also comprises layers that show essential businesses like supermarkets, traditional markets, convenience stores, and gas stations, though the exact address and details of these pins are not provided in the current version.
[Images are screenshots of the map's desktop and mobile versions.]