From now until July 16, diners at the Renaissance Riverside Saigon's Viet Kitchen can enjoy a range of specialties from Thailand. The hotel's "Authentic Taste of Thai" program features the creations of Chef Khamtachat Pukung, who cooks at the Marriott Rayong Resort & Spa outside of Bangkok.
Chef Pukung's menu features classic dishes from both northern and southern Thailand, as well as more modern takes on traditional dishes. The a la cart plates are prepared at live cooking stations, allowing diners to ask the chef about what goes into each dish.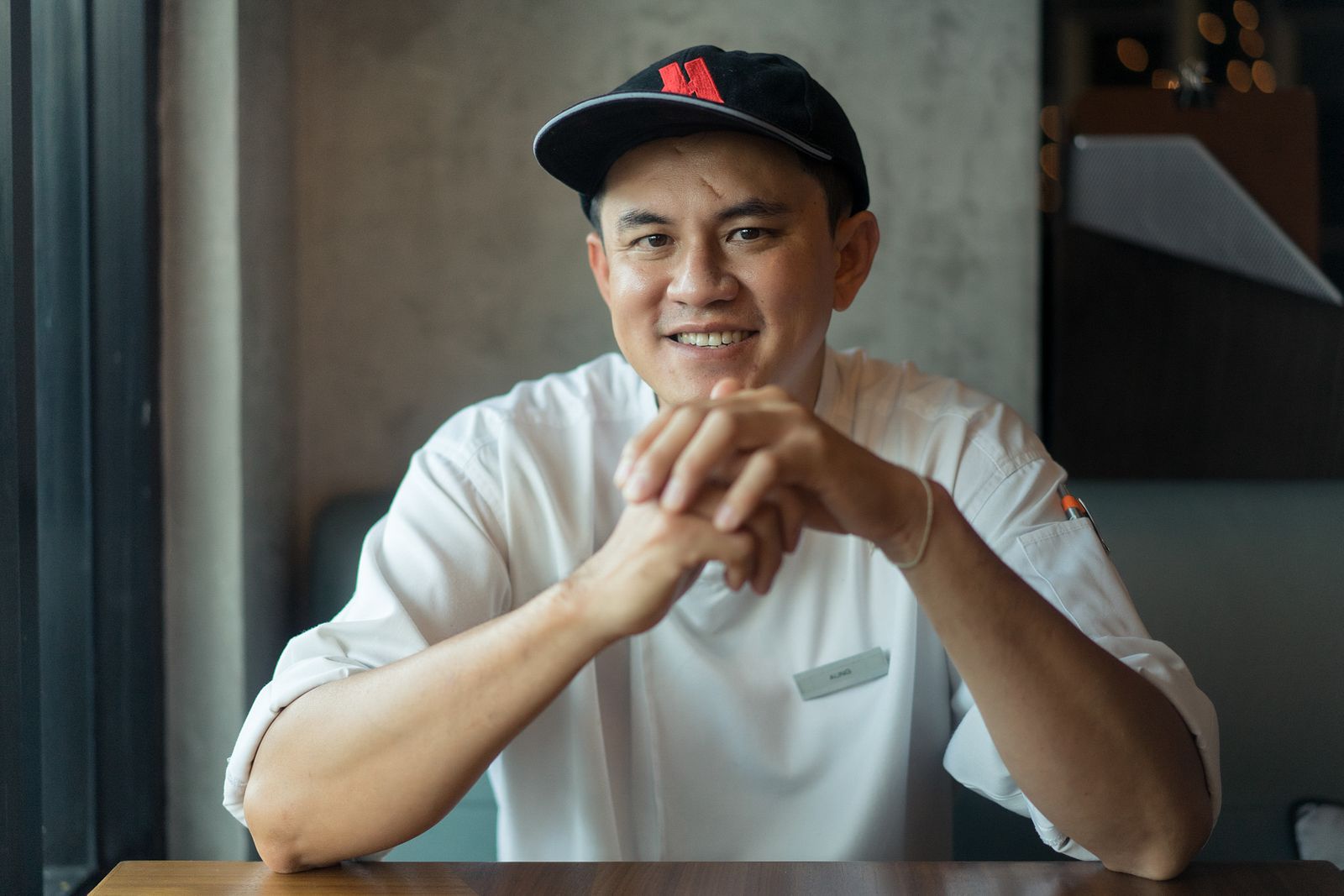 The special menu includes appetizers and salads, soup, noodles, mains, curries and dessert. Anyone with even passing knowledge of Thai cuisine will recognize well-known specialties like pad Thai and chicken gai, or chicken skewers.
Pukung digs deeper than that as well, presenting a number of dishes that we weren't familiar with. Oddly enough, given Vietnam's proximity Thailand, the latter's cuisine isn't well-represented in Saigon. This menu gives city residents a chance to taste more from their regional neighbor.
We began with the yum nuea yang aus (VND190,000), featuring sirloin beef, onion, tomato, Chinese celery, chili and spring onion. This eye-popping dish was a delicious way to begin, and the varying colors of the vegetables helped it pop off the plate. The high-quality sirloin was cooked beautifully rare, and the spice level was perfect.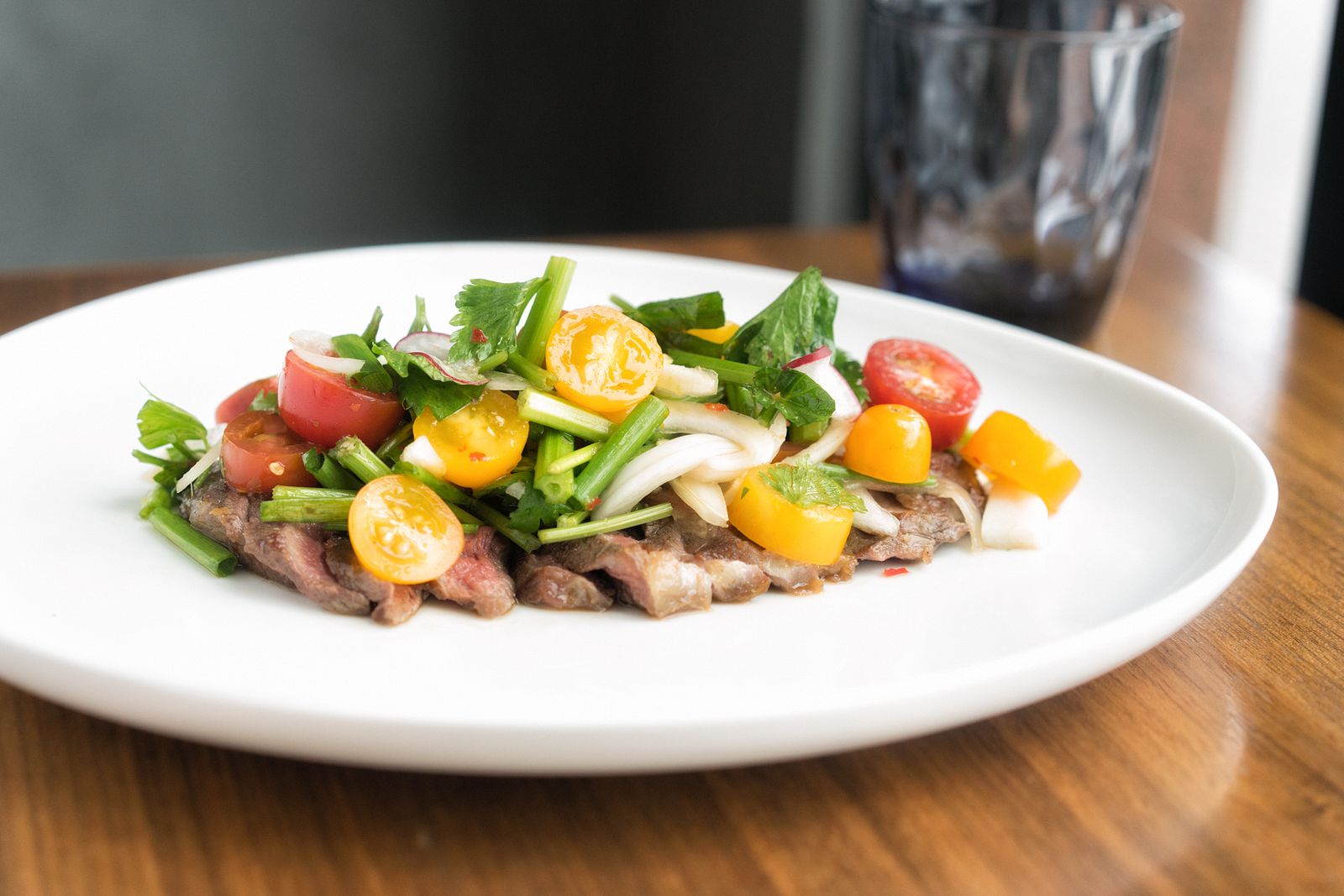 Next was the laab pla krapong (VND180,000), an Isaan dish which includes fried sea bass, shallot, cucumber, basil leaves, ground roasted rice, chili flakes and mint leaves. Once again the plentiful herbs and vegetables created a visually striking dish punctuated by the fresh, meaty fish.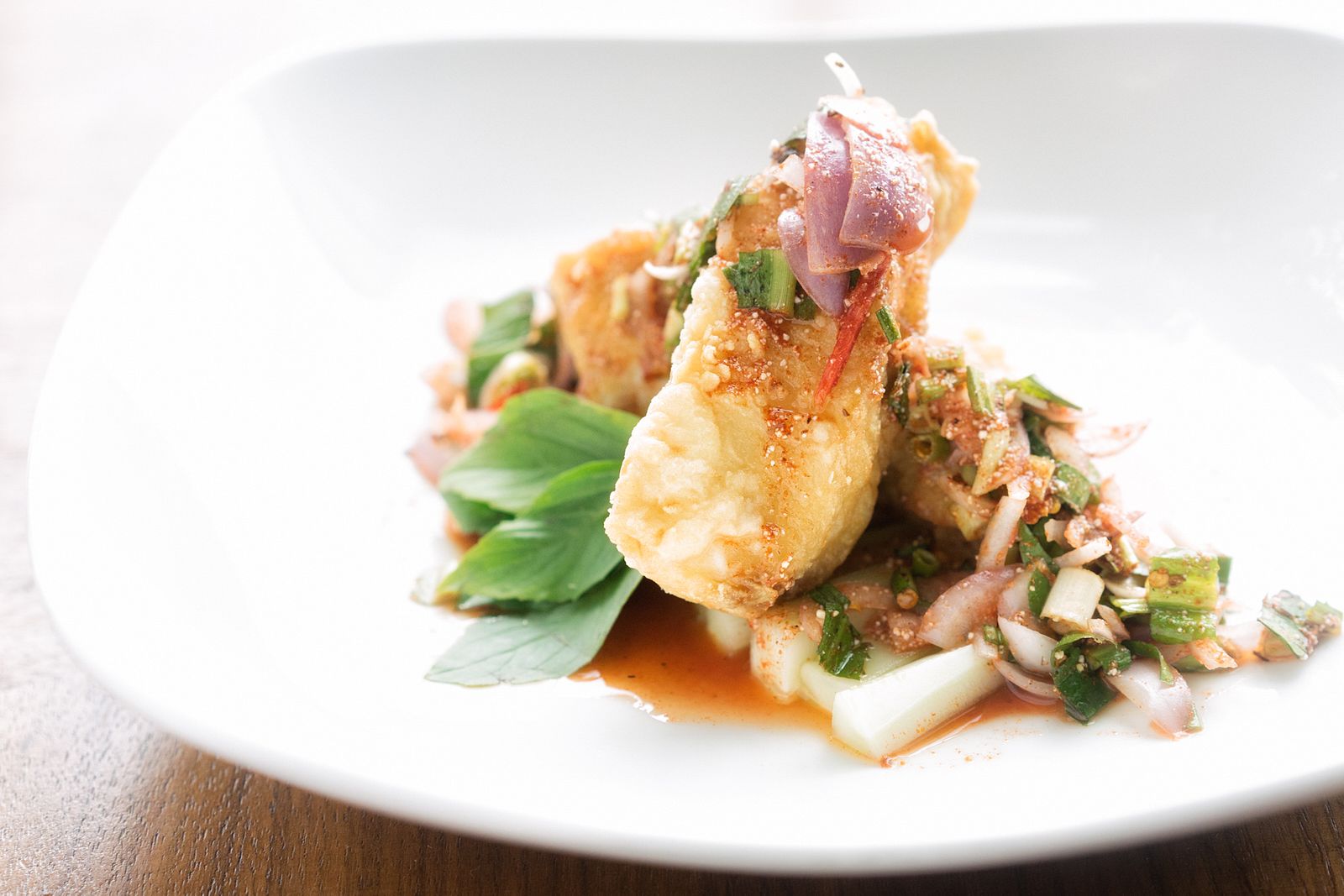 We then moved on to the tom yum goong (VND160,000, pictured at top), a classic soup consisting of prawns, Kaffir lime leaves, lemongrass, galangal, shallot, chili and mushroom. Thai soups are quite different from their Vietnamese brethren, with thicker broths and more built-in spice. This was a great rendition of a very popular Thai classic.
Then came the geang kiew wann (VND250,000), or green curry with chicken, eggplant, coconut milk, sweet basil, Kaffir leaves and sugar palm. This is one of the all-time great Thai dishes, and Chef Pukung nails it with a sublime mix of flavor and spice.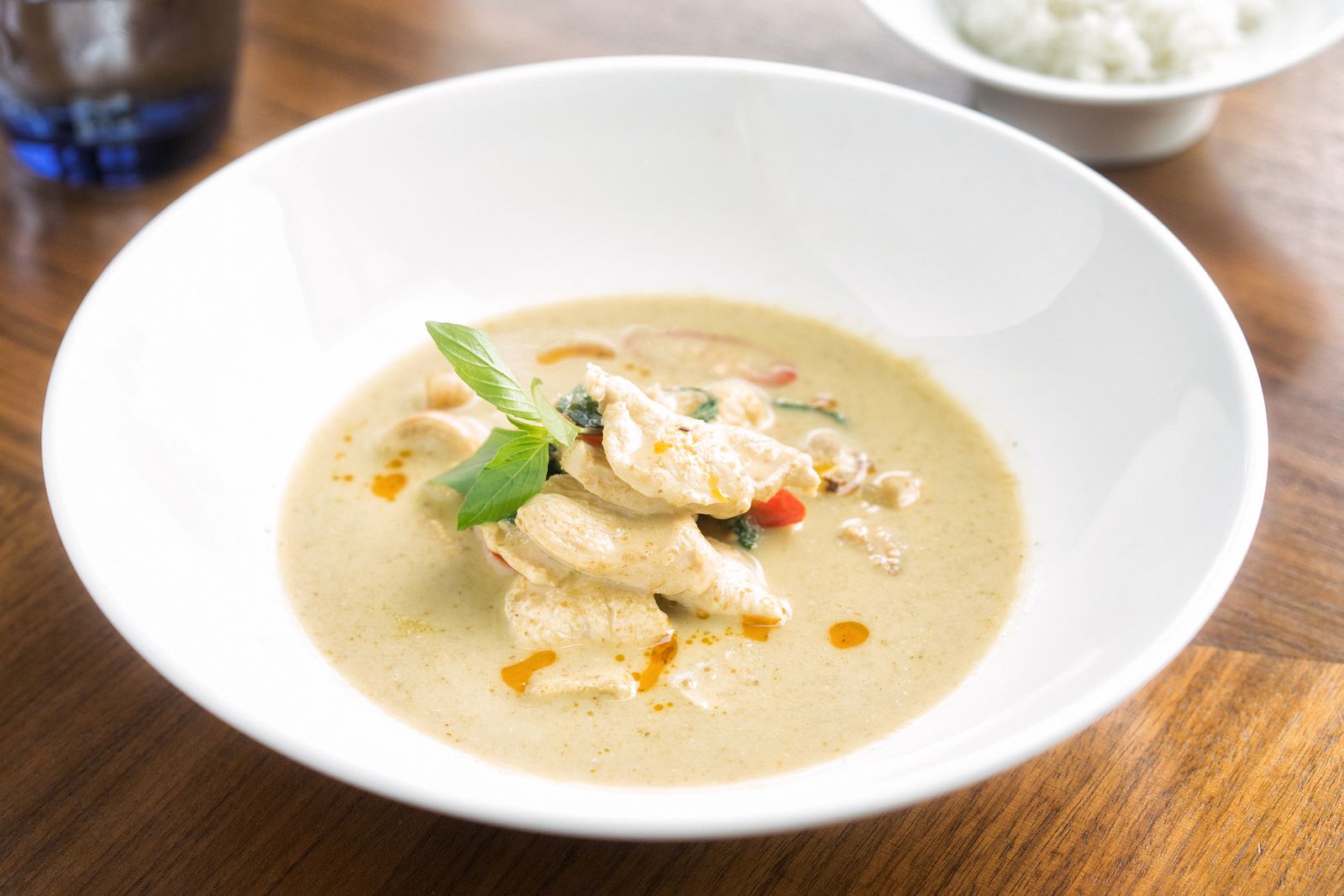 Our feast closed out with mango sticky rice (VND90,000), the quintessential Thai dessert. There's not much to say about this one, other than that it is delicious and a great palate cleanser after the heady flavors of Chef Pukung's main dishes.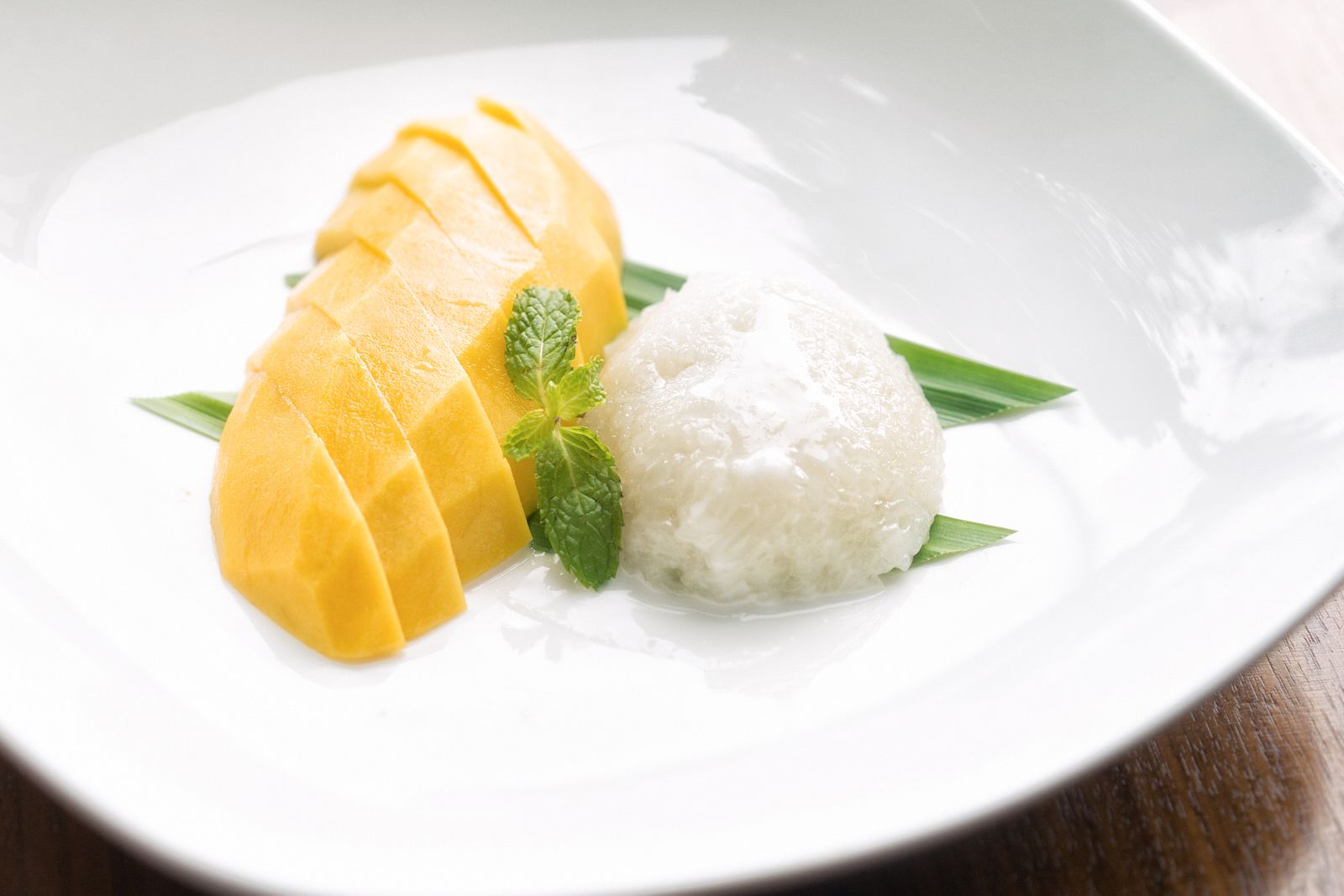 Until the middle of July, head to the Renaissance for a trip to Thailand without having to leave Saigon.