Located on the banks of the Saigon River in Thao Dien, Villa Song is a world away from the perpetual chaos of downtown Saigon. Nothing is fenced off for metro construction, and you can walk around without getting run over by a motorbike.
The leafy boutique hotel has become well-known since opening a few years ago, and a revamped dining and wine menu unveiled at Bistro Song Vie on June 1 is sure to draw even more visitors to this relaxed riverside spot. Jeremy Choo, the new F&B Operations Manager, brings over 30 years of fine dining experience to Villa Song.
Trained in France, Choo ran two highly regarded French restaurants in Singapore before moving into the hotel world, working at five-star properties in Southeast Asia, including the Six Senses Con Dao.
The new menu reflects Choo's classic background, as well as Villa Song's location. Divided into Asian and western halves, Choo aims to provide something for every diner. This means a broad range of Asian specialties such as Indonesian sambal fried rice and Singapore curry laksa noodles, as well as Italian, French and Spanish delicacies.
A major part of Choo's new dining program is the wine list, which features 151 labels broken down into light, medium and full-bodied sections. Villa Song uses a lower markup on wine than other hotels in town, meaning visitors get much better value when ordering bottles with their meal.
The food is just as impressive as the varied wine list. We tried four dishes on our visit, starting with the pan seared foie gras with coconut sponge cake, cube pineapple, pina colada sauce and roasted desiccated coconut (VND390,000).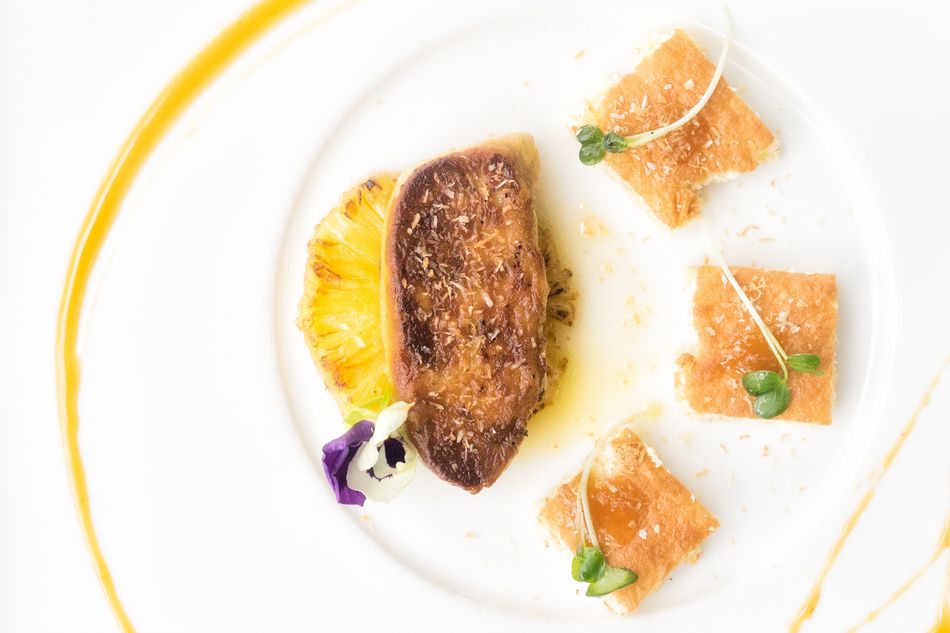 Foie gras and pineapple was a new combination for me, but it worked beautifully, with the slight sweetness accompanying the rich duck liver well. This was a decadent start to the meal.
Next was the pan seared duck breast topped with spiced almond streusel and orange and grand marnier sauce infused with fresh strawberry (VND400,000). The duck was perfectly cooked, while the spiced almond crust brought in a spicy kick that grew as you chewed. The strawberries were a nice touch as well, adding a sweet touch to the dish, like the foie gras.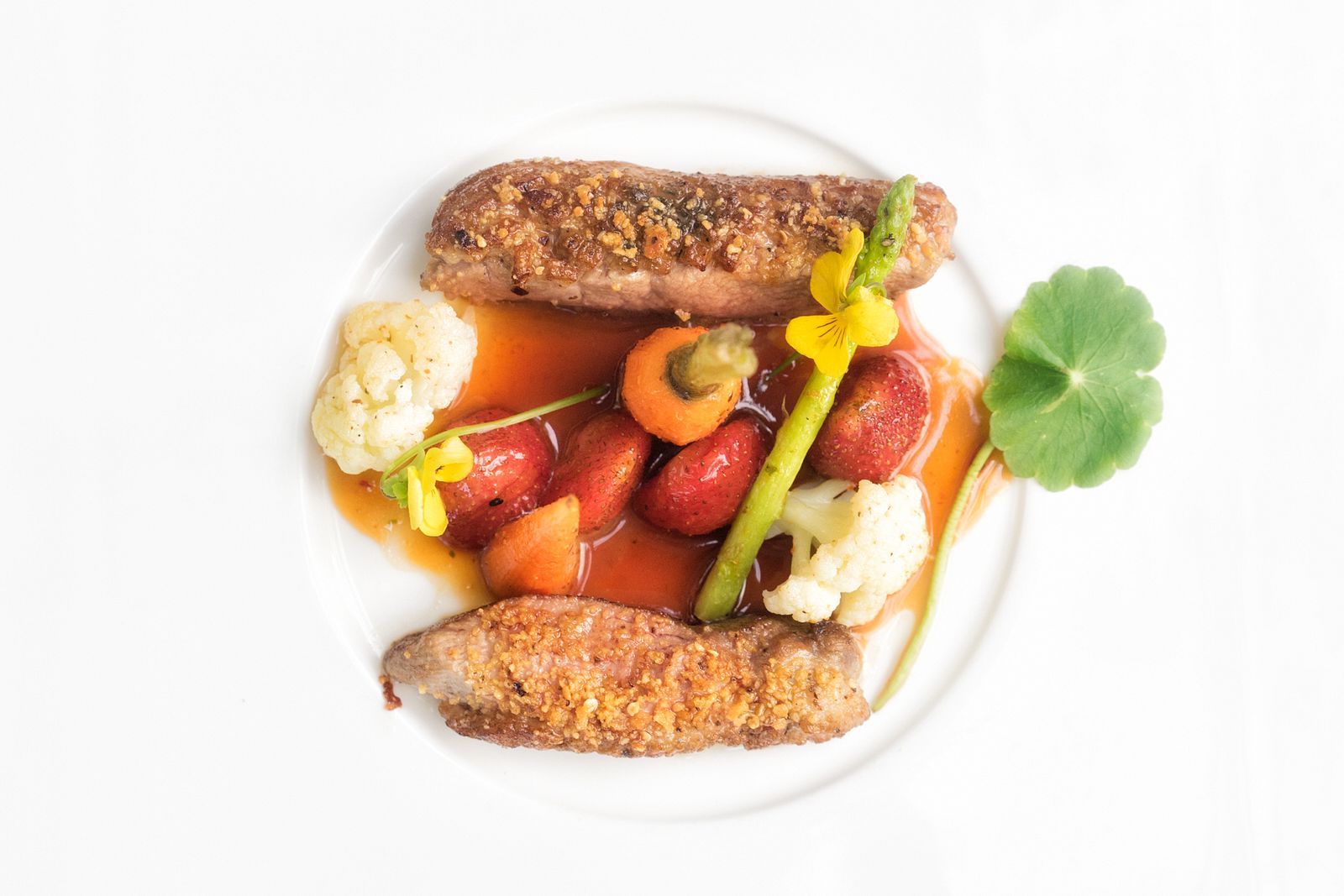 We then tried the Nha Trang tiger prawns with Singapore-style chili sauce, served with spaghetti and sautéed in olive oil. (VND450,000). The meaty prawns were a sight to behold, and the chili sauce was one of the highlights of the meal.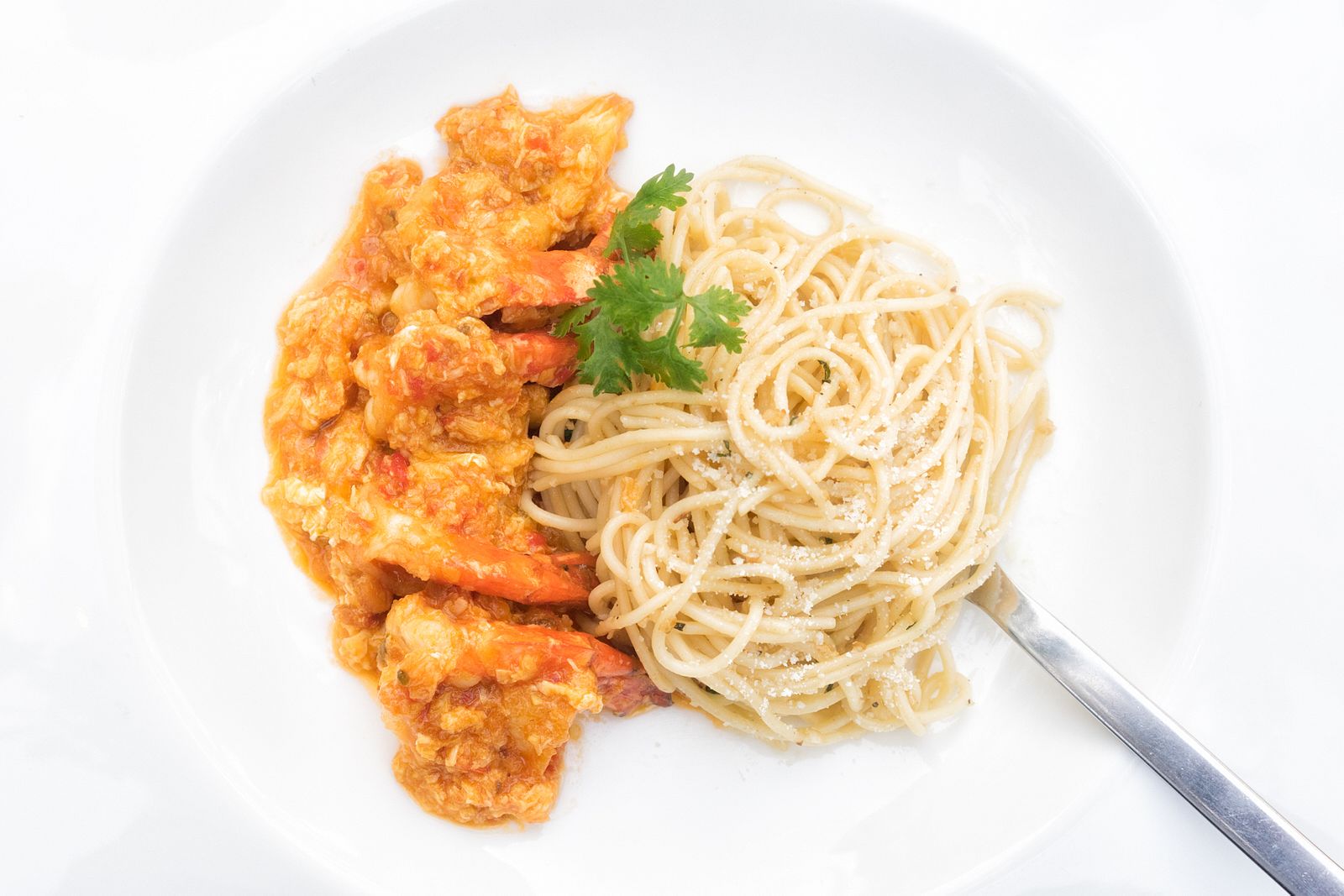 Finally we topped a great dining experience off with the Normandy-style apple pie (VND180,000). This was a far cry from the apple pies I grew up eating in the US – and in a good way. A baked buff pastry with cinnamon cream was topped with caramelized apple and ice cream, in addition to being stuffed with nutella.
This was a fittingly rich end to the meal, as the nutella, ice cream (which will be home-made in the future) and airy pastry fit together marvelously.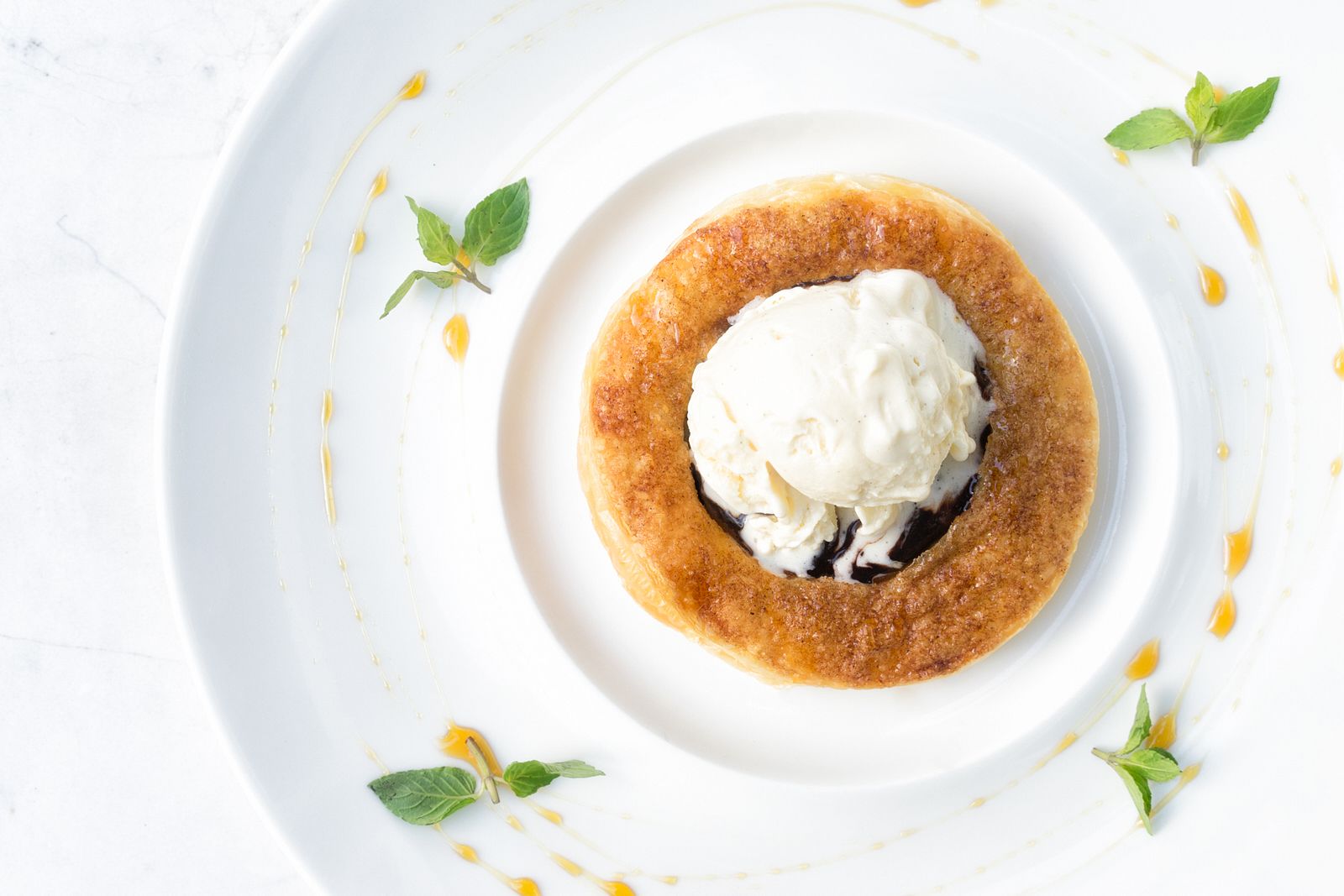 Based on this meal it appears that Villa Song is in excellent hands with Jeremy Choo at the helm in the kitchen.