Science has solved the smile. Gone are the days of blackened teeth and crooked teeth; radiant, straight smiles have become the universal standard for beauty.
But there is more than mere alignment and the right shade of white that determines what's attractive. While many may think it's a "you know it when you see it" situation when evaluating smiles, researchers have discovered some startlingly specific determinants for what makes them attractive. Elite Dental Viet Nam recently explained to us the scientific underpinnings of a great grin and how you can achieve one.
All good smiles start with the smile line - the curving line made by the top of your lower lip when smiling naturally. In aesthetically appealing smiles, the bottoms of the upper teeth follow this curve. The line should also reveal the majority of your front teeth without exposing much of your gums. Symmetry is another important consideration. The line formed by the bottom of your two front teeth (central incisors) should be parallel to an imaginary line drawn between your two pupils. The line between these front teeth should be perpendicular with this line and in the middle of your face.
Precise mathematical ratios for individual teeth are also important. For example, your central incisors should have a 4:5 width to height ratio. The adjacent canines should be .2mm thinner than the central incisors, and the next teeth (lateral incisors) 1mm thinner than the canines. As your smile moves towards the lateral incisors, the contact points between teeth should gradually decrease and the bottom of the teeth rise .5 to 1mm. If you examine the smiles of famously beautiful people, you'll find these rules hold surprisingly true.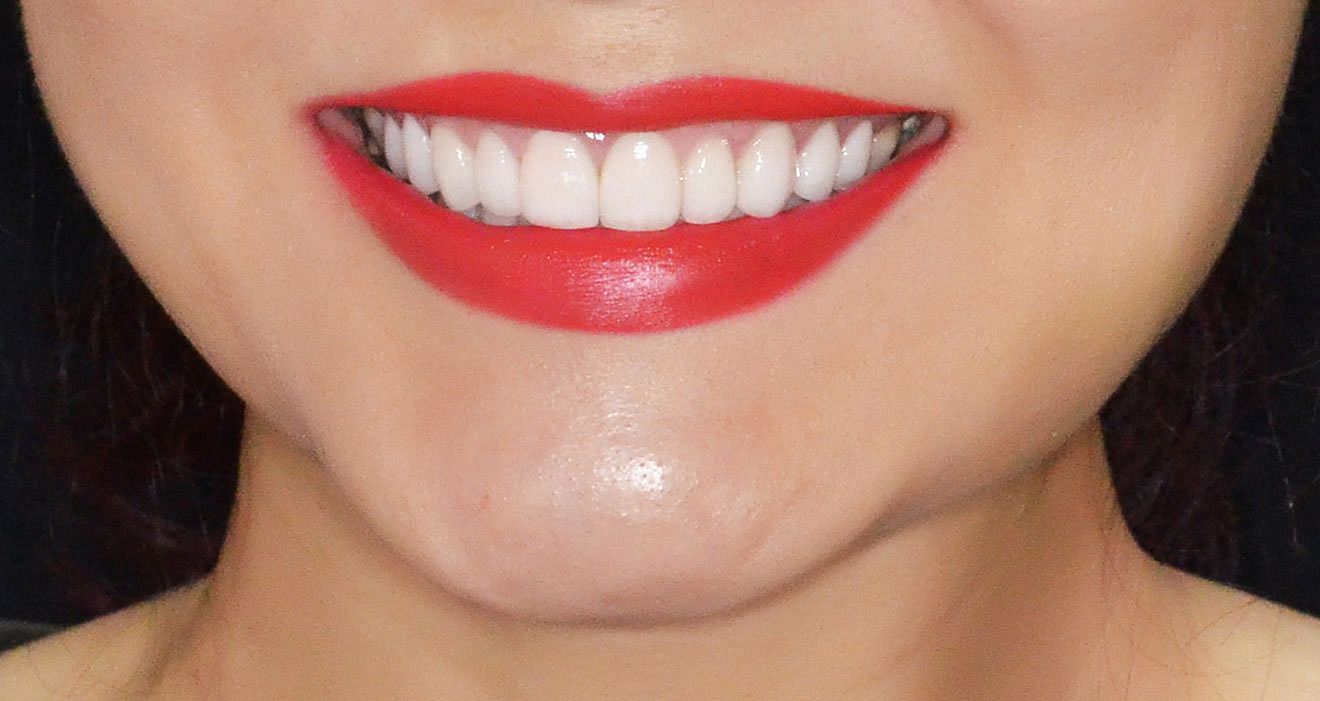 You can't help the genetics that determine your mouth, but that doesn't mean you're stuck with the smile you were born with. Thanks to modern dentistry, smiles can be re-designed through a variety of procedures. A doctor at Elite Dental described the comprehensive process for giving the ideal smile for a person's face.
During a consultation, staff will take x-rays and ask what aspects of your smile you want to improve. Doctors will then craft a smile design reliant on advanced technology and cutting-edge science. Age, gender and occupation are all taken into consideration when determining shape and color. Unlike other clinics, before any work is done, Elite Dental will provide you a diagnostic wax mold of what your new smile will look like and even show you digital photos of how it will transform you face.
To achieve the ever-important whiteness, advanced bleaching techniques are used. If stains are too pervasive or measures are needed to correct teeth shape and position, the doctors will explain options for crowns and veneers. A crown involves whittling away 1.2mm of a tooth's natural enamel and covering it in laminate. Veneers by contrast only remove 0 to .5 mm of enamel and completely preserve a tooth's roots. To understand the importance and Elite's priority of such conservation, they use the analogy of a tree relinquishing a portion of its roots and the damage that causes. Veneers therefore are not only a much less painful option, but ensure strong, healthy teeth. Moreover, Elite Dental exclusively uses the industry's best Emax veneers which never fade or discolor.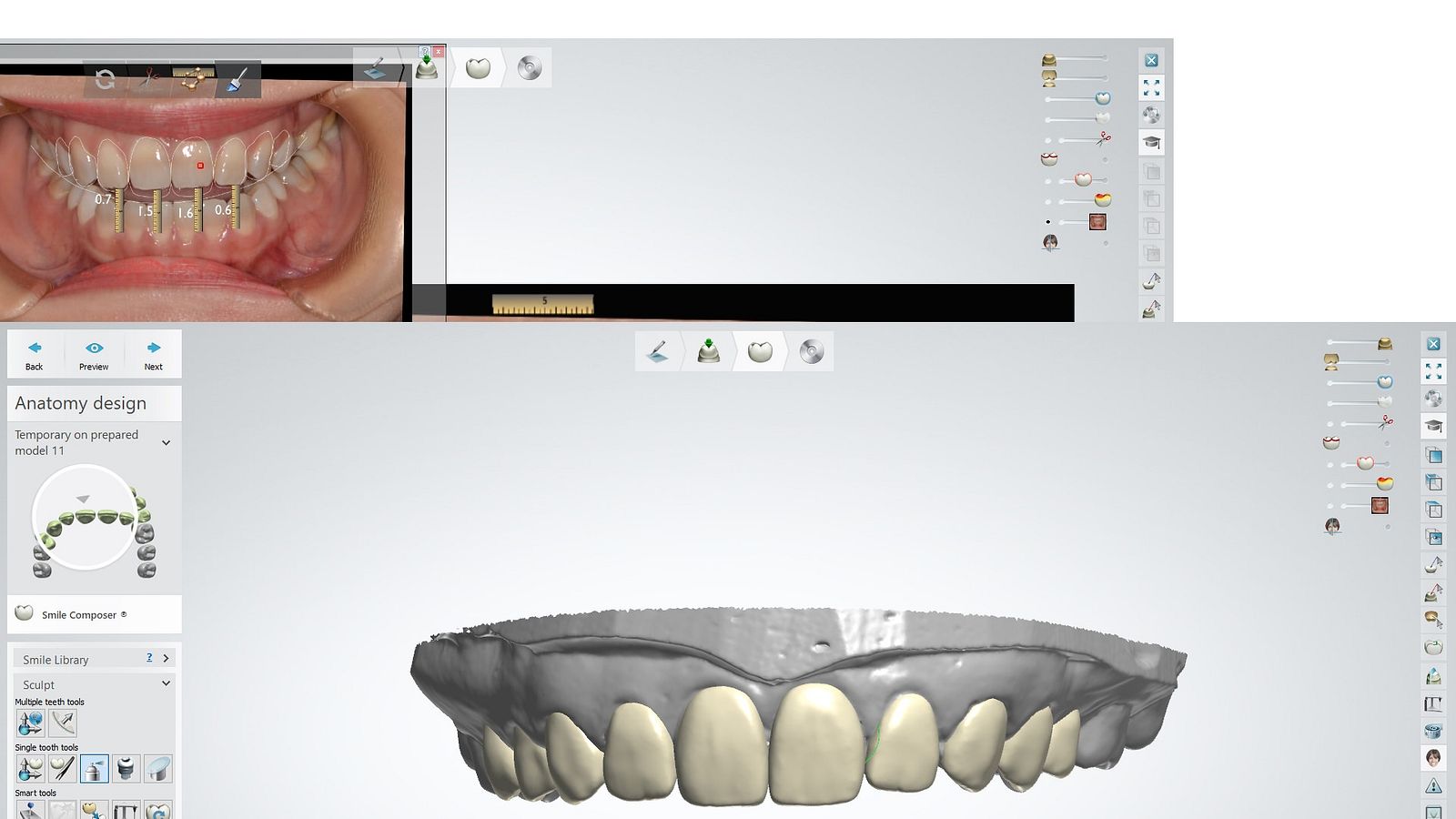 After teeth are prepped and the veneers individually designed, doctors can begin the minimally intrusive process of giving you the smile you've always wanted. Elite Dental understands oral surgery work can be a frightening, stressful experience and have therefore created an extremely soothing environment. The sterile operating rooms are filled with natural light, cool air and relaxing music. The doctors use imported tools and are assisted by state-of-the art chairs that keep patients comfortable and focused. A low-radiation x-ray machine and German computer system in the room ensures that the process perfectly follows the plan. To decrease recovery times, the clinic relies on platelet-rich plasma (PRP) machines, separating and concentrating tissue-healing platelets before reinjecting them. When you've finished you can rest in the peaceful recovery room and your doctor will be available if you need to call or visit with questions.
Vietnam has recently become a global destination for dental work because at places like Elite Dental international, standards are achieved for half the cost of the same procedures and professionalism as elsewhere. Their doctors are leaders in the field and regularly speak at conferences and hold training courses for local and international dentists. Unlike general practitioners, all of Elite Dental's doctors are trained in particular fields and are therefore experts in specialized treatments such as prosthodontics or implantology. Trained oversees in France, Philippines, Thailand, and the USA the majority can communicate in English and several speak French as well.
Whether it's for routine cleaning, whitening, or complete smile design, Elite Dental will give you the confidence to smile. And having a great smile isn't purely superficial, science has proven the metrics for attractiveness and the effect it can have on your life.
Book your appointment HERE to enjoy an exclusive offer from Elite Dental.

(028) 7306 3838
Business hours: Monday – Saturday, 8:00 AM – 7:30 PM
51A Tu Xuong, ward 7, D.3, Ho Chi Minh City
57A Tran Quoc Thao, ward 7, D.3, Ho Chi Minh City