Alluring flavors wafting from street-side noodle restaurants, tailors carefully crafting dresses from lavish silks, children giggling as they scurry around their school's courtyard and xe om drivers chatting over cups of coffee while lounging on plastic chairs – the Do Thanh neighborhood in District 3 embodies the warmth and energy of a traditional Saigon community.
In addition to its international standards of comfort, cleanliness and service, what truly sets Oakwood Apartments apart from its peers is its location in the heart of this vibrant area. Part of the pleasure of living and working abroad is having the opportunity to interact with local culture, and the serviced rooms at Oakwood Apartments provide residents and guests just that.
Tucked away on a quiet tree-lined street, the Oakwood Apartments give residents access to all the sights, sounds, smells and friendly neighbors of Vietnam, while also remaining a quiet respite from the city's hustle and bustle.
The studio, one and two-bedroom apartments are conveniently located near District 1's main offices, restaurants and nightlife spots, as well as the international airport. Ban Co Market, Cao Thang street food area and the Food Alley at night are all short walks from its front door. Neighbors and shopkeepers are always eager to invite residents in for a coffee or beer.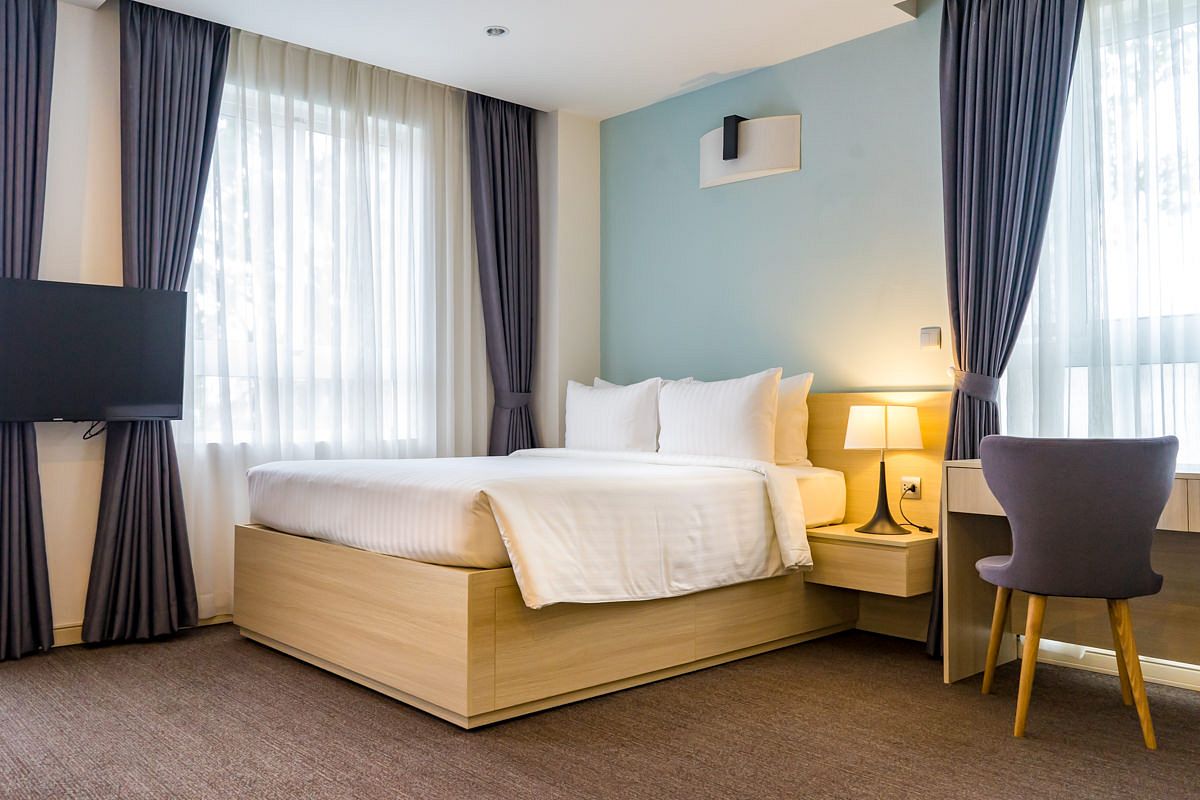 Oakwood Apartments, part of a global chain with more than 35 apartment buildings in Asia alone, prides itself on facilitating interactions within the local area. Paul Stocker, Vice President of Sales for Oakwood Asia, described a recent return to the building after lunch at his favorite nearby Nha Trang seafood restaurant, when he passed a local wedding and was swept up in the festivities. For him, that's the value of living in Oakwood Apartments.
We spoke with Marilyn, who is from Malaysia but works in Saigon. She explained that after trying several other residences, Oakwood Apartments won her over thanks to its flexibility, service and location. She praised its proximity to grocery stores, markets, shops and her now-favorite hairdresser, while describing how easy it was to integrate into the intimate community. She says it's ideal for people who are not looking for the stereotypical "expat life". Sammy, another resident hailing from England, said he recommends it to friends because it allows him to avoid the "bubble" foreigners often find themselves living in while abroad.
The staff at Oakwood Apartments makes every effort to introduce residents to the wonders of the area. They offer recommendations for food such as Hue's famous nem lui or a filling bowl of hotpot. They understand everyone's preferences are different and in turn are able to help you whether you're craving a cup of cafe sua da from a small, family-run coffee shop or the familiar comforts of a global chain.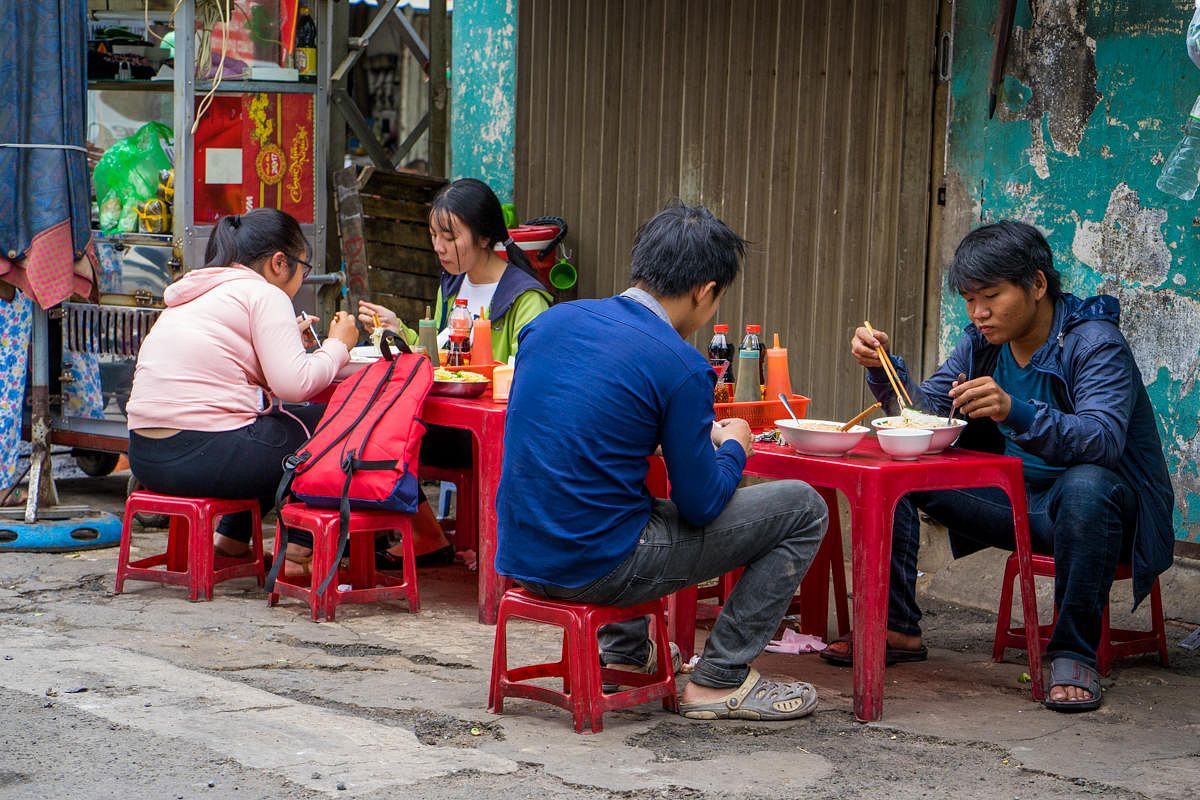 When deciding to build in the neighborhood, it was important for Oakwood Asia to maintain the existing unique community, while also attempting to add to it. They therefore retained the building's quaint façade and focused on localizing the new interior. Inspired by mid-century Saigon styles, all of the furniture was selected by a local designer to achieve a blend of contemporary comfort and traditional aesthetics. Enormous black and white 1970s photos wrap around the conference room, accented by colorful paintings, lacquer vases and sculptures of women in conical hats.
But rather than simply describe the apartment building and its dynamic surroundings, the below photos best showcase the welcoming environment which residents of Oakwood Apartments call home.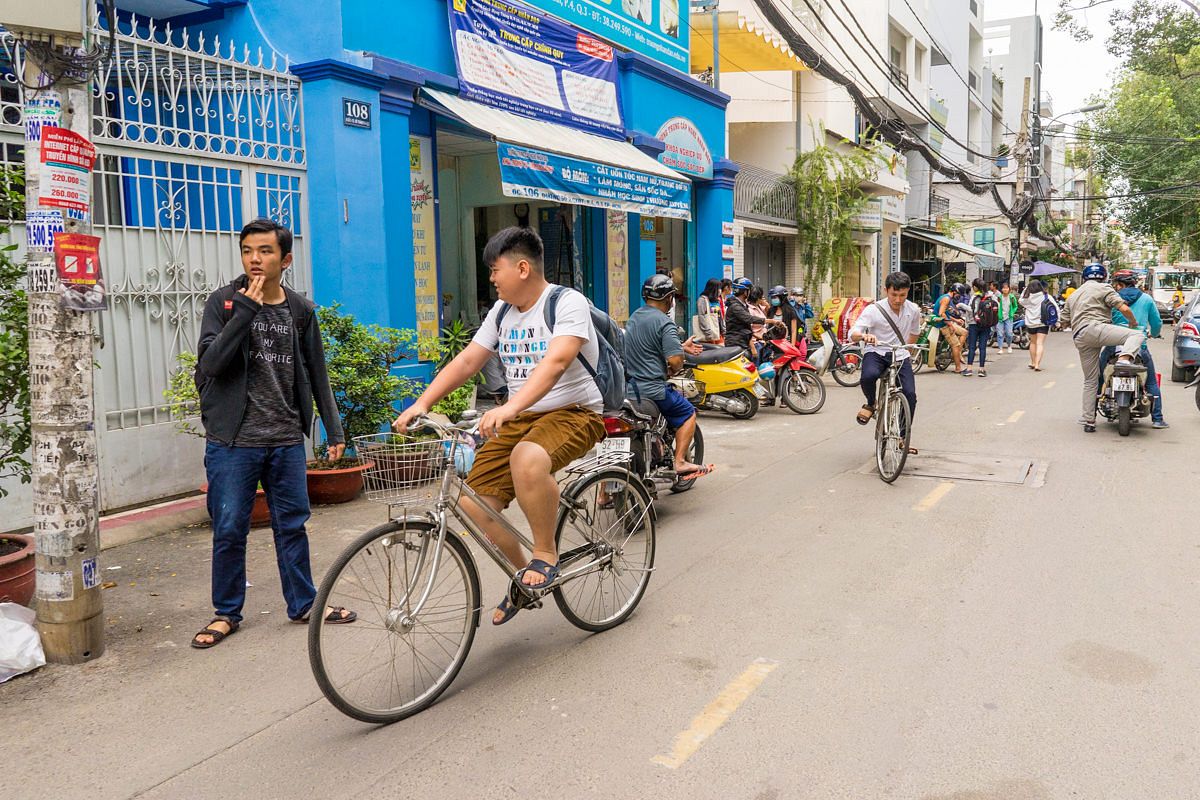 Visit Oakwood Apartments for yourself: 18, Street No. 3, Do Thanh Condominium, Ward 4, District 3. Call us at your convenience: +84.28.3929.6926, or visit our website: https://www.oakwoodasia.com/serviced-apartments/vietnam/oakwood-ho-chi-minh