French influence on Vietnamese cusine can be seen in the crispy baguettes and cured meats used in bánh mì, hearty beef served in bowls of phở, and creamy bánh flan, amongst other dishes.
But amidst all the delicious fusion of flavors and preparations, French cuisine that hasn't been altered or adulterated is far more difficult to find, even in metropolitan Saigon. Two three-star Michelin chefs are aiming to change that with their new French gastronomy restaurant, Jardin Des Sens.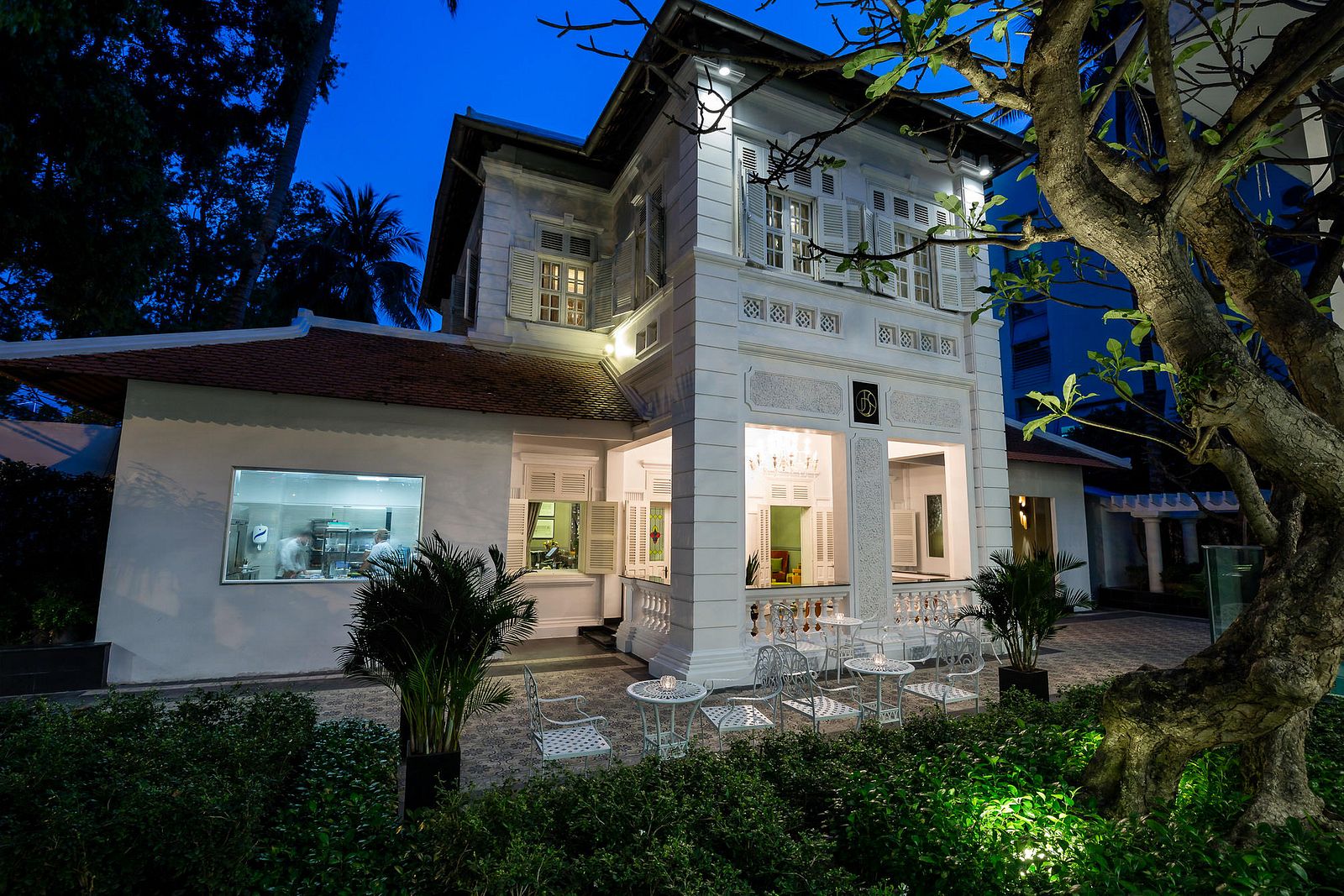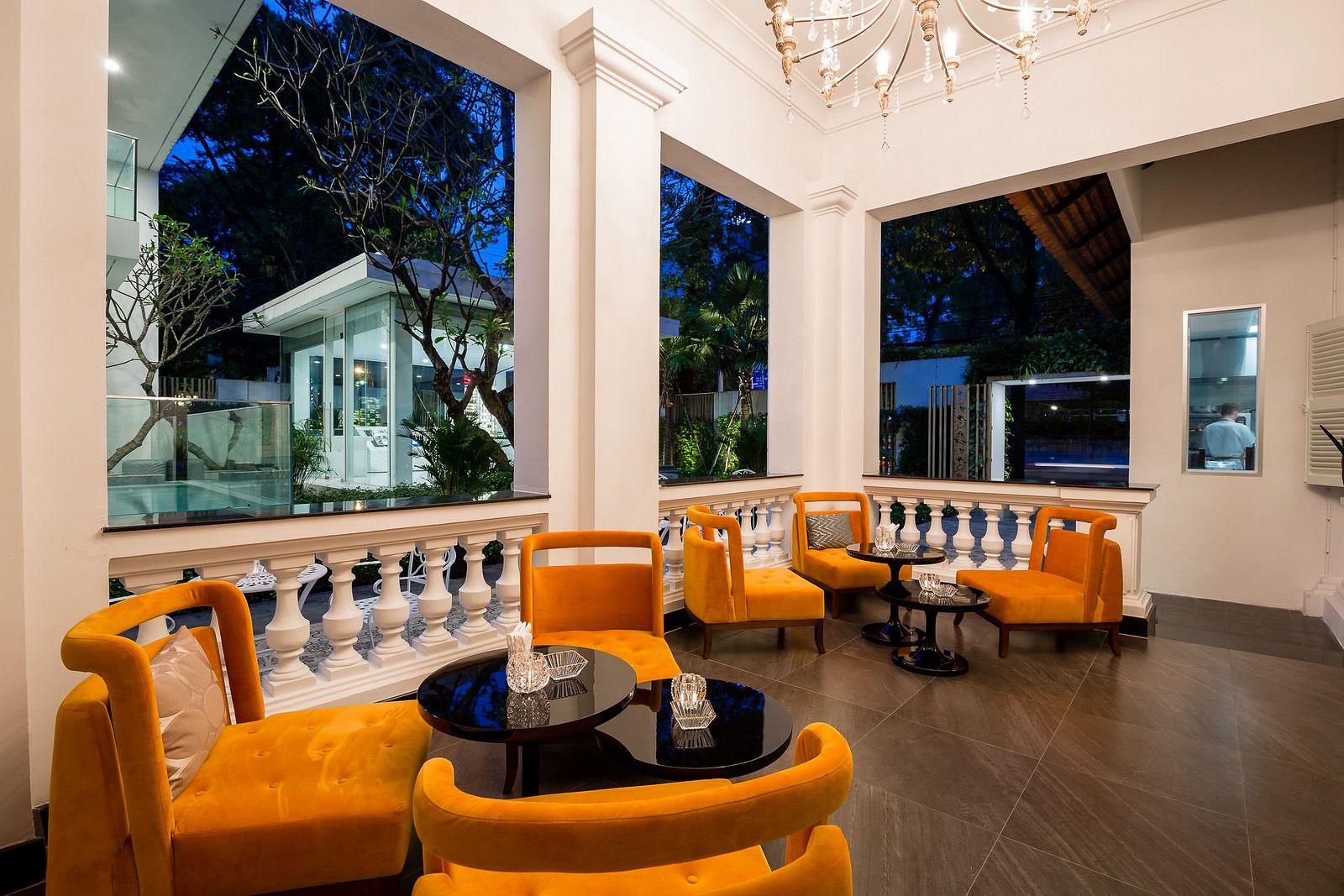 The team behind Jardin Des Sens believes that a good meal unfolds like a story - with moments of anticipation and surprise, unexpected pleasures and special details. A compelling setting is an essential part of this action, and here Jardin Des Sens excels. The restaurant, which opened this past January, is housed in an old French colonial building in District 3. The 100-year old abode which includes an elegant staircase and expansive veranda harkens back to a different era in Saigon.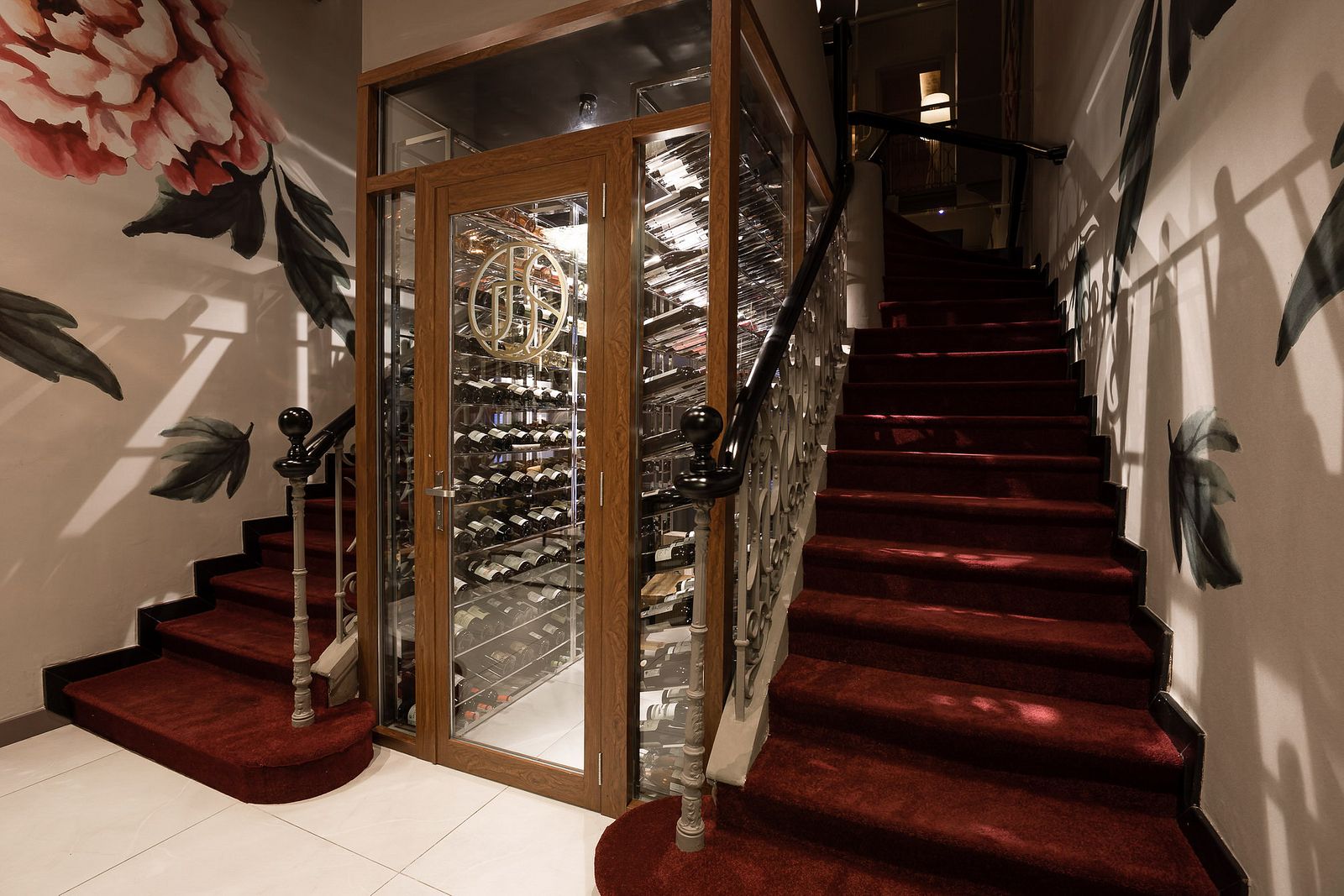 Because of the site's history, Jardin Des Sens' designers didn't want to make any significant alterations to the structure. So while they added beautiful paintings, an air-conditioned wine cellar and filled the dining room with luxurious furniture, light fixtures and handmade dishes from Italy, the original building remains untouched. The spacious second-floor dining room and casual lounge pay homage to French concepts of elegance.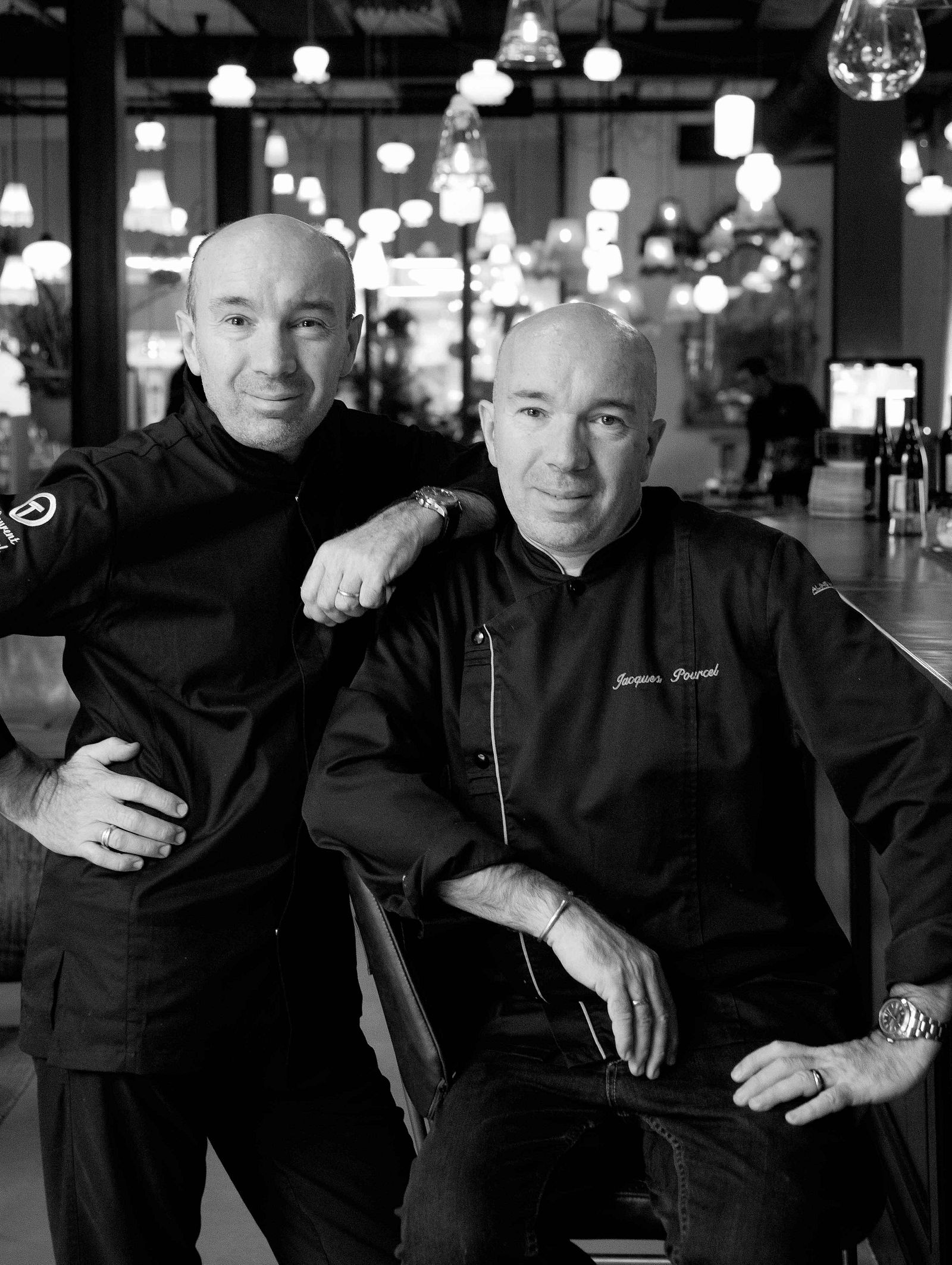 In addition to its location, the restaurant has attracted attention because of its founding chefs. Twins Jacques and Laurent Pourcel have received international acclaim and Michelin recognition for cuisine that the New York Times describes as "complex in ingredients, rich in flavor, but simple to understand." Given France's long, albeit troubled, history with Vietnam and the city's current dearth of authentic French options, they decided Saigon was the ideal place to establish the second iteration of their famed Jardin Des Sens restaurant (the original is found in Montpellier, France). The flagship restaurant will alow the brothers to educate Vietnamese guests about French gastronomy's unique cuisine and culinary arts.
Sons of a winemaker and mentored by some of their home country's greatest chefs, the Pourcel's brothers' style is steeped in French tradition and in many ways exemplifies current trends of returning to time-honored preparation methods. While many associate French cuisine with heavy sauces and overwhelming richness, the southwestern part of the country where the brothers are from relies more on simplicity to spotlight the essence and freshness of the ingredients. Vietnam affords them new meats, fruits, vegetables and spices to focus on, but dishes are always made according to traditional French techniques.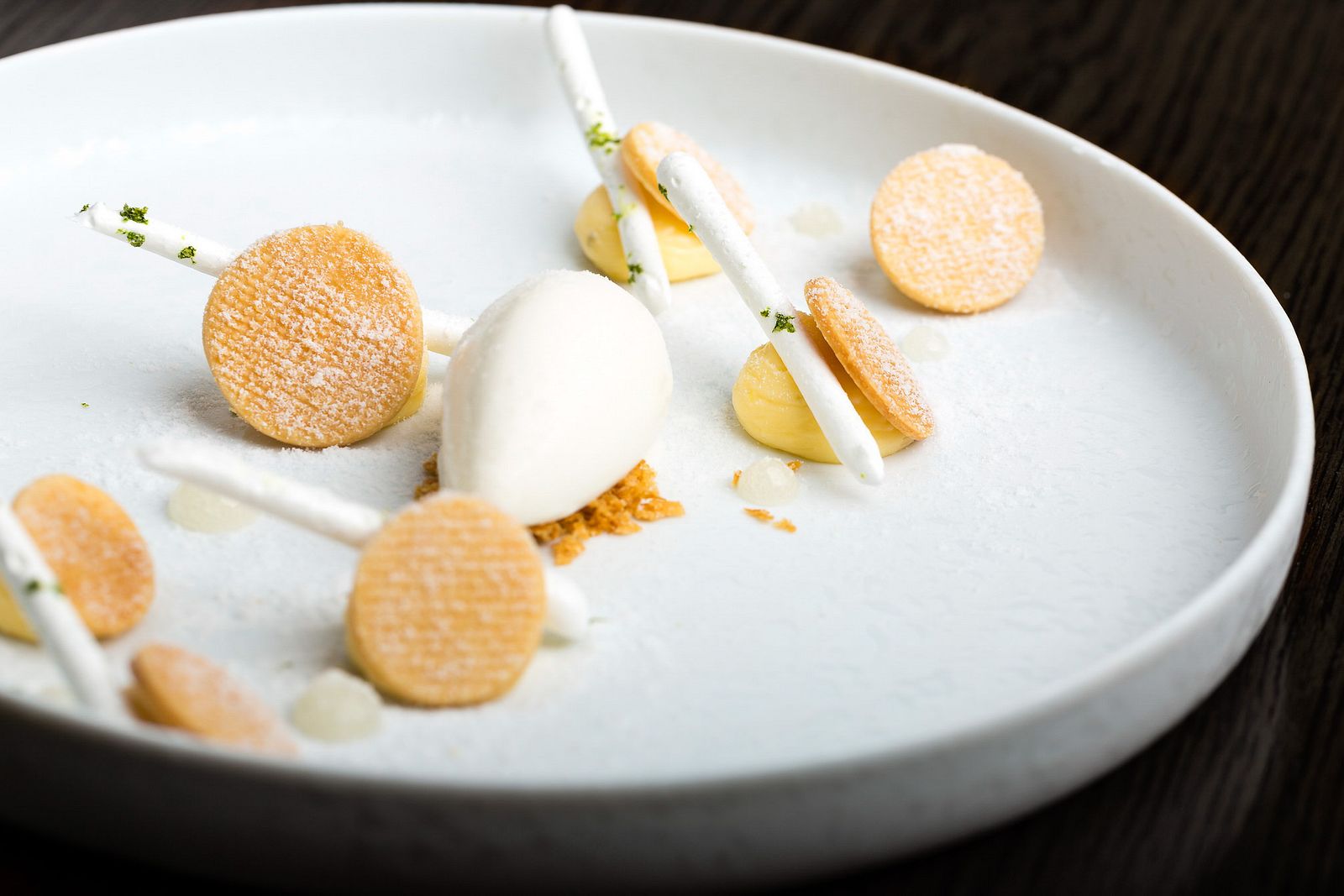 Because the quality of basic sauces and dishes are so integral to French cooking, the restaurant makes as many of this in-house as possible. For example, their lavish butter incorporates thyme, rosemary and sea salt from a local market and consists of two distinct layers, each with different consistencies. No French restaurant would be complete without fresh bread, so Jardin Des Sens makes three varieties every day.
In many ways, Jardin Des Sens serves as an ambassador for French gastronomy, and by making so many of their own ingredients they can teach diners about strictly French varieties of dishes that many may think they already know. Foie gras, for example, is ubiquitous in Vietnam in its pâté form, so when Jardin Des Sens began offering it confit (a term that means "to preserve" and requires extended, slow cooking and storing), some guests were understandably cautious. Once it was explained and samples were offered, however, diners quickly came to prefer its elegant flavor and texture.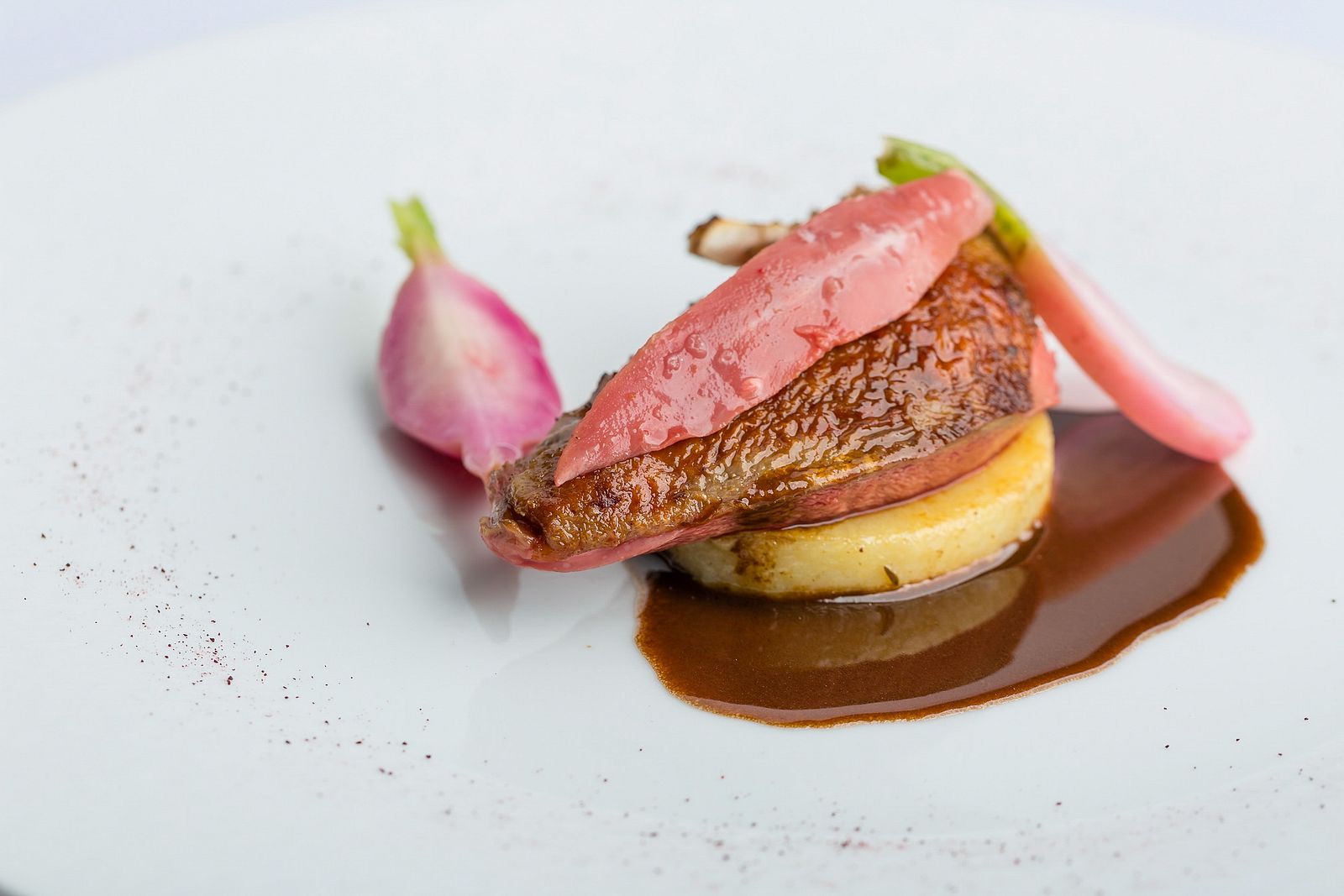 The pigeon further illustrates how a decidedly French preparation offers a new perspective on dishes that Vietnamese people regularly eat. At the restaurant, the birds are roasted, giving the skin a pleasant crispness, and then delicately cut to expose the noblest pieces of meat. Because they are fattier than the rest of the pigeon, the legs are served confit, and the oft-ignored filet is removed, cooked separately and placed gingerly atop the dish. A decadent syrup reliant on 75% pure cocoa adds a bitterness to the pigeon's rich sweetness. It's the perfect representation of the bothers' philosophy of letting superior ingredients drive dishes.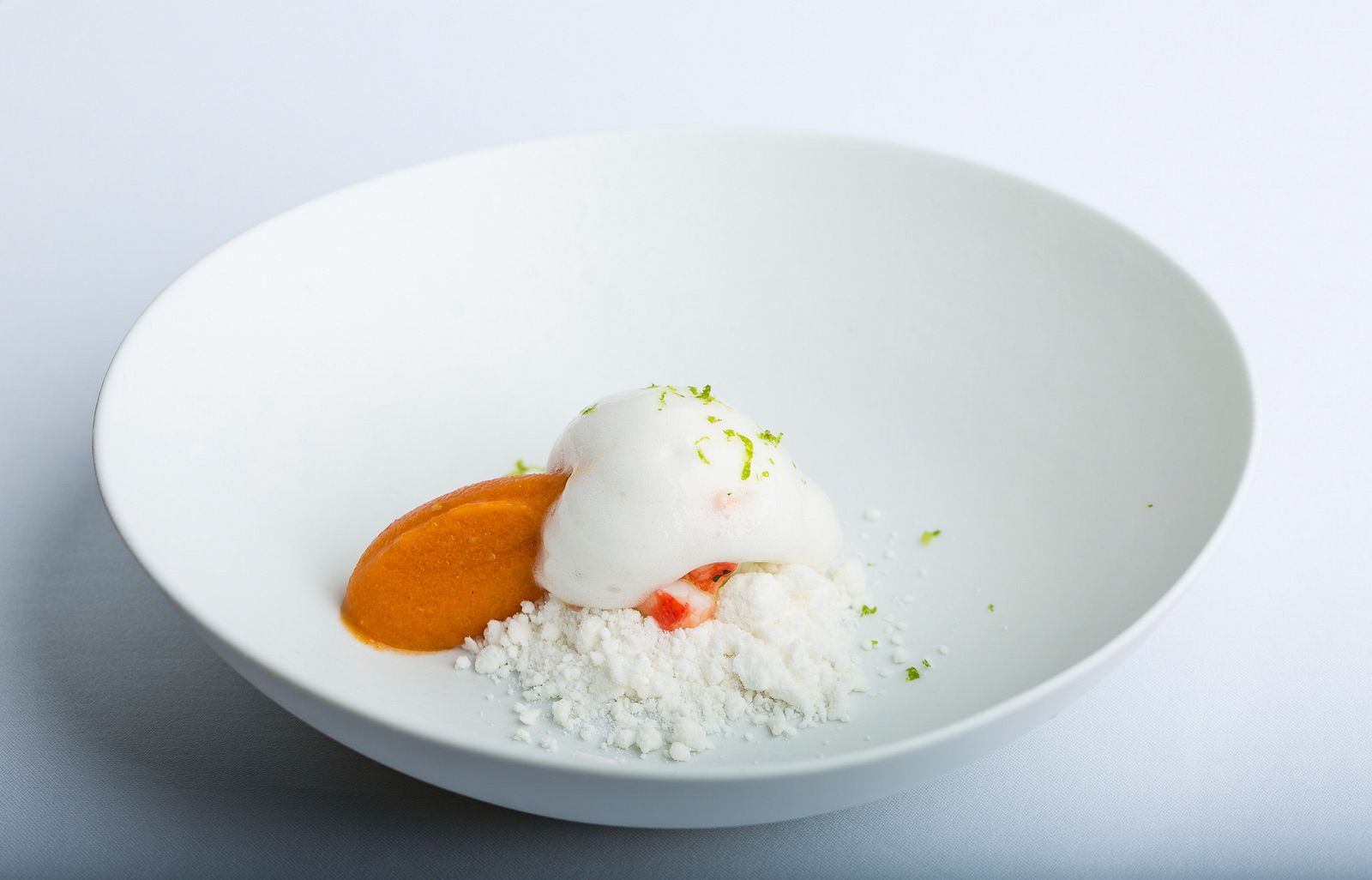 While the chefs adhere to traditional cooking methods, being in Vietnam enables them to introduce ingredients from local markets and regional distributors. This flexibility is showcased in the king crab, an item not common in the French countryside nor conventional Vietnamese kitchens. The dish takes inspiration from the frigid waters the crustacean lives in, so a cold coconut snow accompanies the lemon-cooked meat alongside a slick champagne jelly and bloody mary sorbet. After admiring the exquisite arrangement on the plate, guests are reminded, "to get the best, make a mess," and therefore mix all the elements together. Diner's initial bewilderment at the dishes' chilling effect on their tongues quickly gives way to surprise and delight as the unexpected flavors and textures combine for a layered and gracefully balanced taste.
Jardin Des Sens aims to surprise their guests in more ways than just the meals they offer. This goal helps inform the restaurant's size and schedule. By offering a single lunch and dinner service for no more than 30 people each, the restaurant ensures each diner receives personal attention while also allowing them to slowly savor the atmosphere. It also allows for unexpected delights. For example, whenever a guest requests pepper they don't receive a typical hand grinder; instead, a server carries to the table an 80cm-long grinder designed by the famed French race car company Peugeot, in playful homage to the firm's origins in grinders. If a guest jokes, as often happens, "Don't you have anything bigger?" the waiter returns with a 1.2-meter version of the tool.
Small moments like these make all the difference in providing memorable meals. This is why, when one of the Pourcel brothers is in town, which is about one week per month, he will unexpectedly appear at tables to hand-finish a dish and return for photos and small-talk. Rather than serve as figureheads, the brothers take an active role in designing and refining the menu to make sure their vision is accurately conveyed through each course. Later this year, they will bring this same attention to three new Saigon restaurants - Mama Sense, Terminal 2 and Café Francais.
Vietnam has a well-earned reputation for its cuisine that incorporates French ingredients and flavors. But a truly authentic French meal is hard to come by here. Jardin Des Sens, therefore, has a unique opportunity to educated Vietnamese guests about French gastronomy through culinary artistry and one-of-a-kind dining experiences.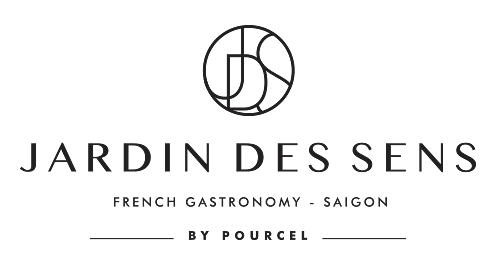 (028) 3930 3394
Jardin Des Sens | 251 Dien Bien Phu, Ward 7, D3, Ho Chi Minh City