Raucous drum kicks and furious guitar licks elevated the familiar Vietnamese pop song "Tinh Don Phuong" into a live banger.
As a cool breeze whisked the heat from the nape of the city's neck, groups gathered on the top floor of Pasteur Street Brewing Company 's newest taproom to unwind after a long workweek by checking out the Black Roses, a Vietnamese band with a Filipino lead singer. The group created an energetic atmosphere by tearing through a setlist filled with covers of Vietnamese and English hits, as well as original tracks, assisted by guest composer and producer Nguyen An. All the while, the waitstaff maneuvered between tables, delivering delicious craft beers of every size, style and, thanks to the dazzlingly pink Dragonfruit Gose, color. The event was an inspiring showcase for the venue as a go-to destination in the city's crowded bar scene.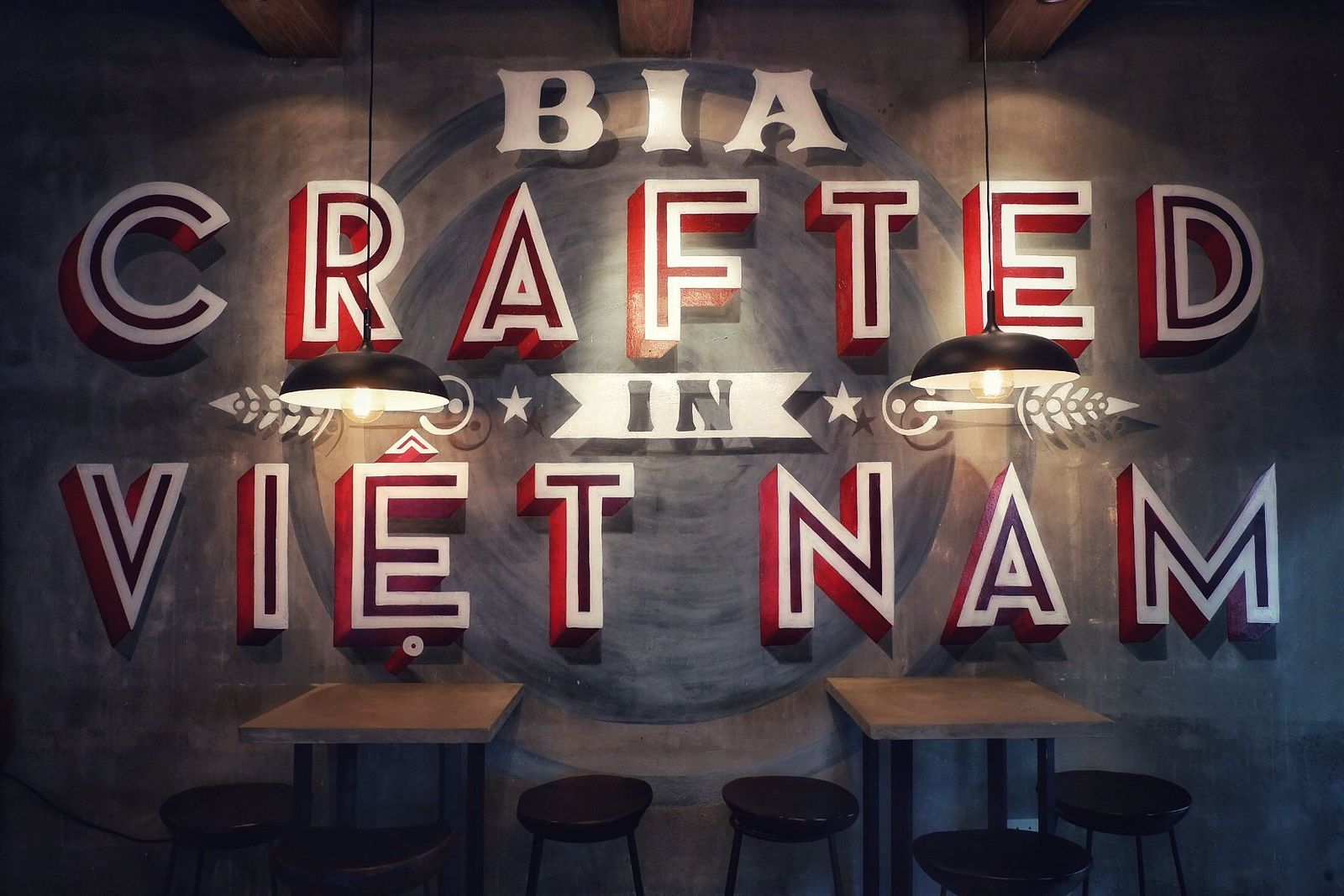 By now everyone understands that craft beer is booming in Saigon, in no small part because of the city's pioneering Pasteur Street Brewing Company. While their brews now appear in 200+ places around the world, from humble family coffee shops to high-end restaurants and chains, there are still plenty of great reasons to go to the source and experience Pasteur Street beer on its home turf. Since opening in a humble building on their namesake street in 2015, they have added several locations, including a larger taproom across the hem from their original venue, an expansive spot in Hanoi near Hoan Kiem lake, and the newest PXL space in Phu Nhuan, which welcomed the Black Roses. Each of these spots hosts live music events and private parties while offering a wide range of food and limited-release beers.
Pasteur Street's large, multi-story venues make them ideal for relaxing evenings and events. The bright, air-conditioned rooms are accented by colorful murals devoted to the unique Vietnamese ingredients the brewery uses while the comfortable, no-frills furniture embodies the company's love of beer, with chairs made from old kegs. Makeshift stages are easily erected beside top floor windows, and when no live music is being performed, carefully curated playlists establish a chill atmosphere.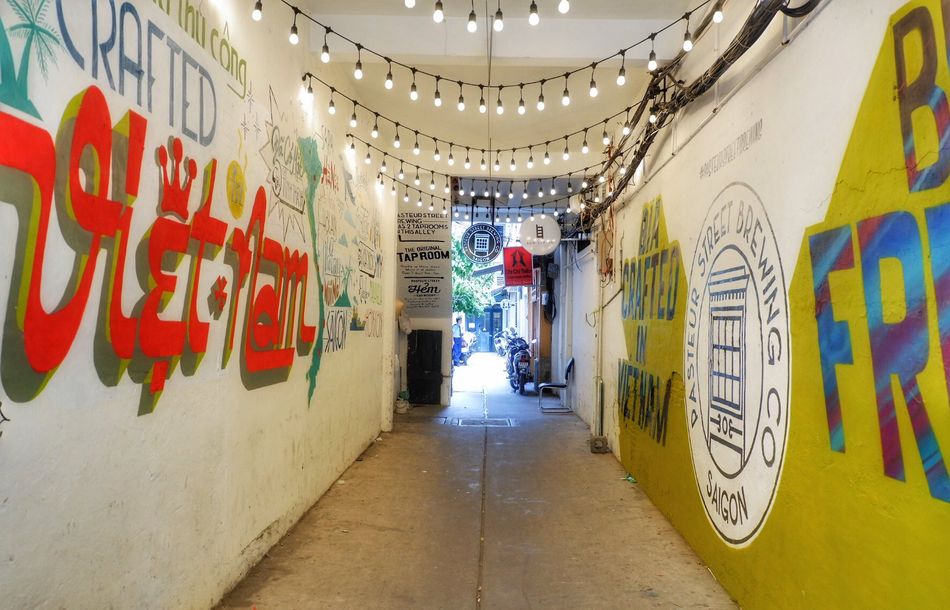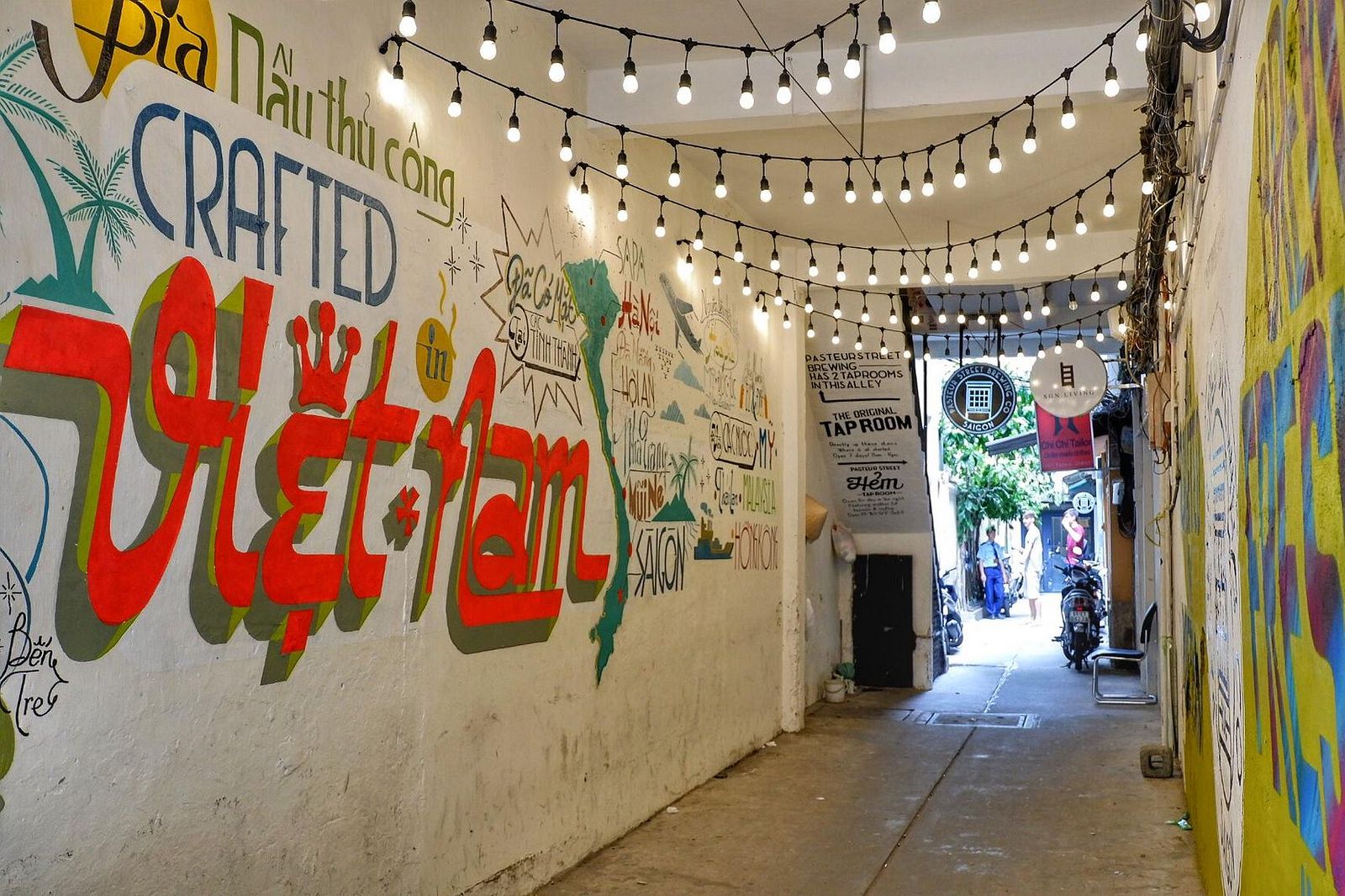 As the Black Roses show exemplified, Pasteur Street is committed to booking a diverse selection of acts for their live shows, which are always free. Staff members rely upon their connections and in-the-know experiences to recommend Vietnamese and foreign bands they've seen and loved. The organic process ensures original, quality performances that allow guests a glimpse into the local scene while helping give quality groups a platform to expand their visibility within the community. Curious people can find out about upcoming events by following the Pasteur Street Brewing Company Facebook page.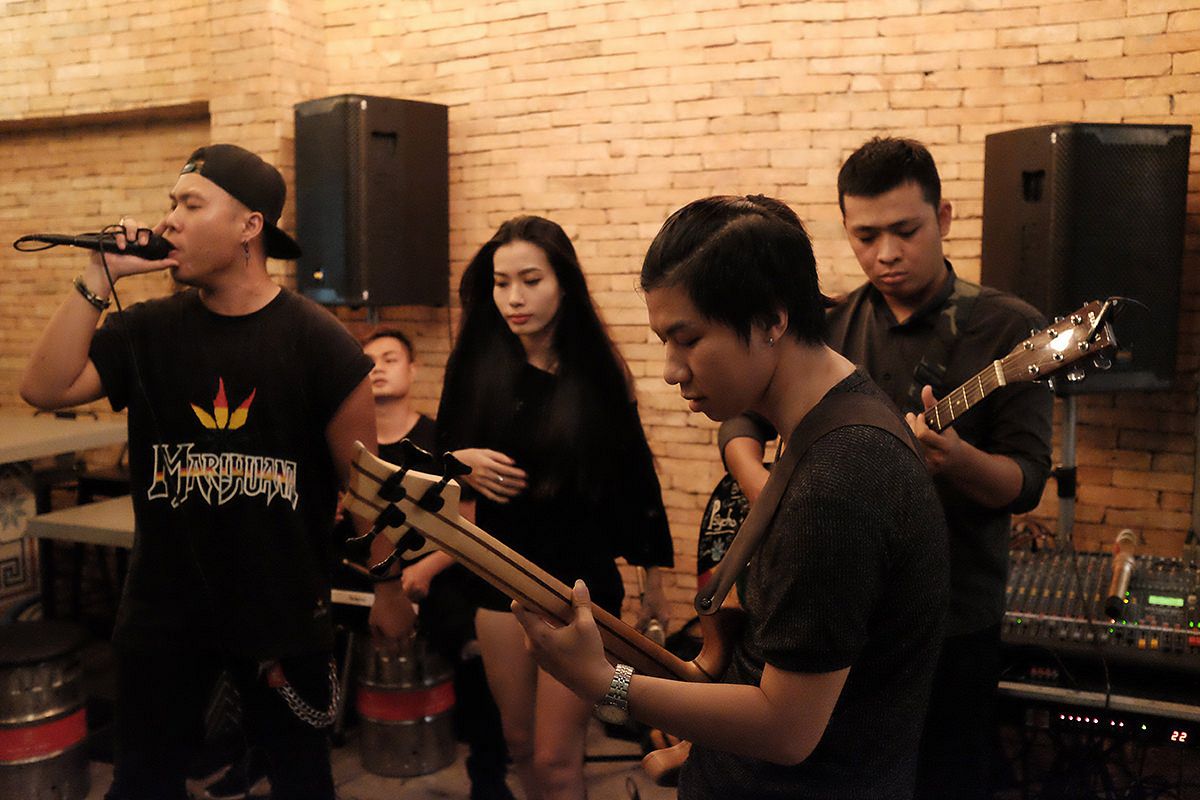 Growing from their intimate original taproom to larger spaces also allows Pasteur Street to cater to parties and big groups. Whether its a company, social club or gathering of friends, each location rents out entire floors for private affairs. To most effectively facilitate the festivities, Pasteur Street has introduced special party packages that include a variety of food and drinks that can be tailored specifically to the attendees' preferences, while staff are dedicated solely to the functions to ensure all in attendance receive prompt attention. Multiple charities and organizations such as ILA schools and H2H have held functions there that included raffles, fundraisers and games.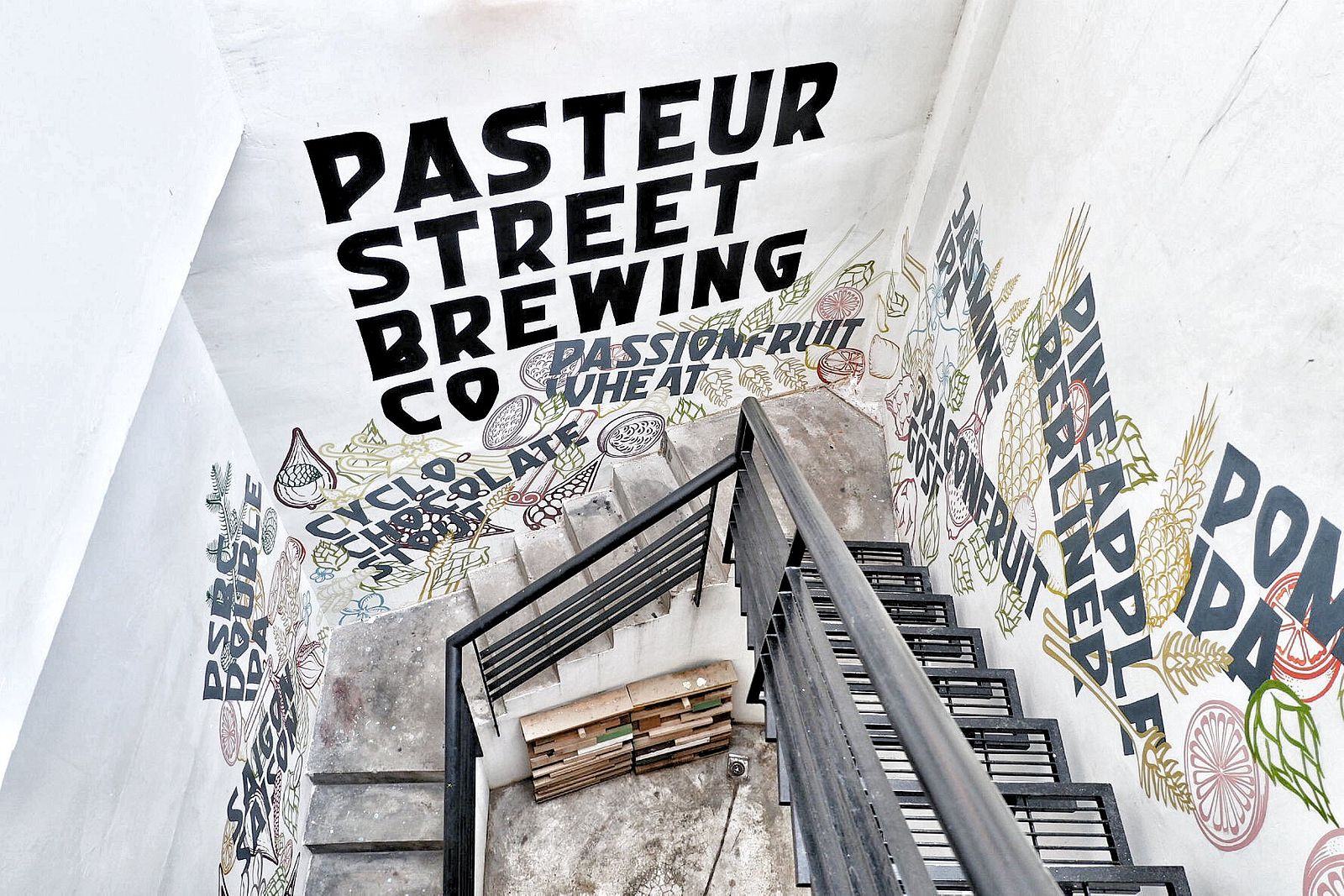 As more breweries crop up in Saigon, Pasteur Street continues to differentiate itself with a diverse lineup of award-winning beers, and the tap rooms are the only places to sample all of them. Many special and limited releases are only poured on-site. Beers like the hoppy Burning Down the House double IPA, charismatic Pineapple Berliner and extravagant El Vietnamo chocolate stout made with local chilis, are only sold in-house. The brewery's Facebook page frequently announces when a new brew has hit the taps, and they occasionally hold special beer events such as "Heavies and Sours" that pour pints no other establishment in town has. The refillable growlers make it possible to leave with a few of these rare beers freshly in-hand as well. The takeaway vessles can be returned for free servings of beer. The smaller Thao Dien Filling Station also offers the service as well as free delivery in the area.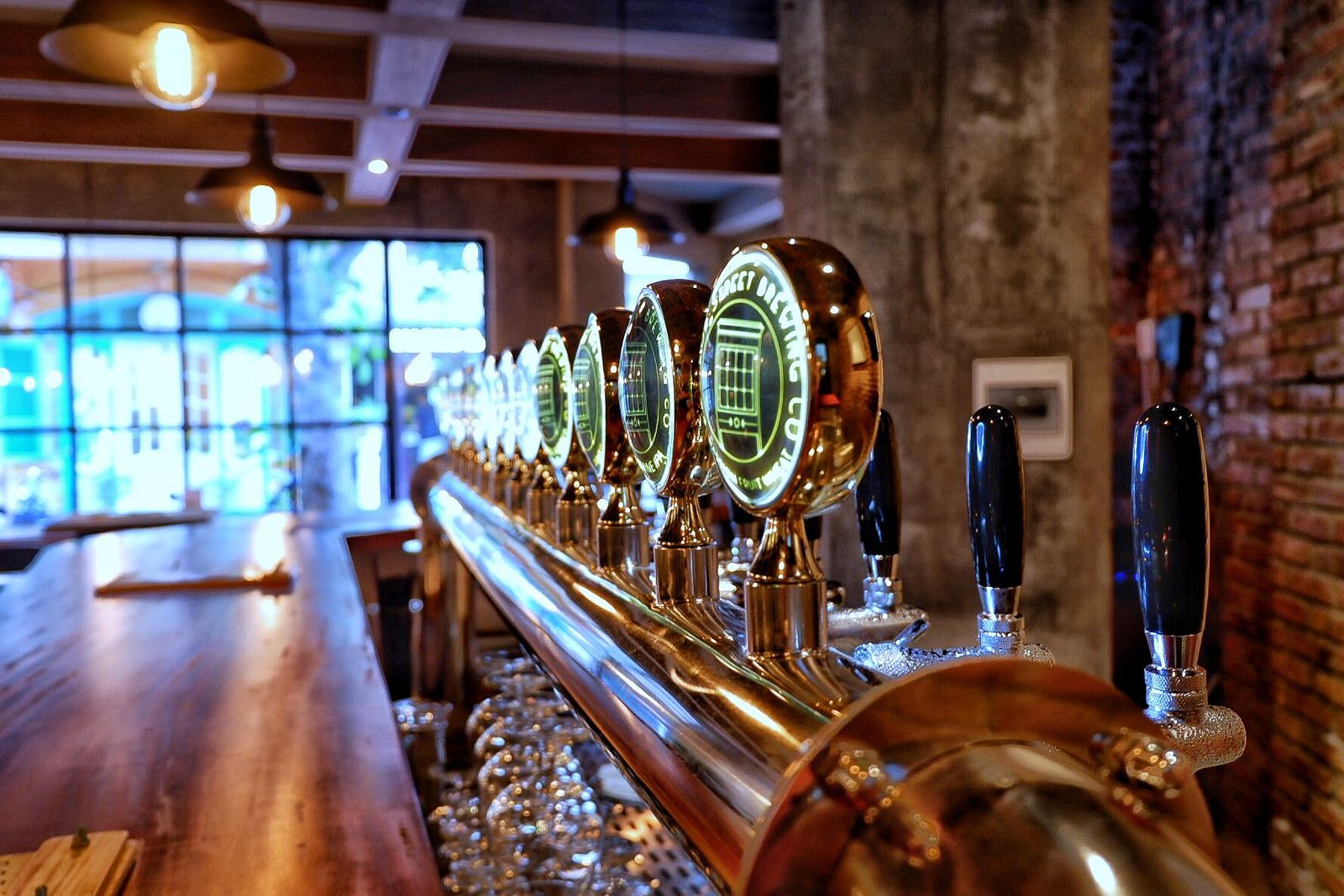 In addition to an ever-rotating list of beers, the locations also dish out stellar food, often created using their Vietnamese-ingredient filled brews. Classic southern-inspired bar bites like grilled cheese and chilli made with their award-winning Cyclo stout are served beside items like frog legs, sweet and sour pork and black-eyed pea hummus. The brewery also recently began providing free snacks during happy hour: with any regular sized beer, guests can choose from a list of sides that includes handmade chips, garlic bread and pickles.
As Saigon continues to grow into a haven for craft beer lovers, one of the first craft breweries in town continues to lead the scene. Whether looking for unique live music events, a space to hold a group event, or simply in search of the city's newest and freshest beers, Pasteur Street's locations offer experiences one can't get anywhere else.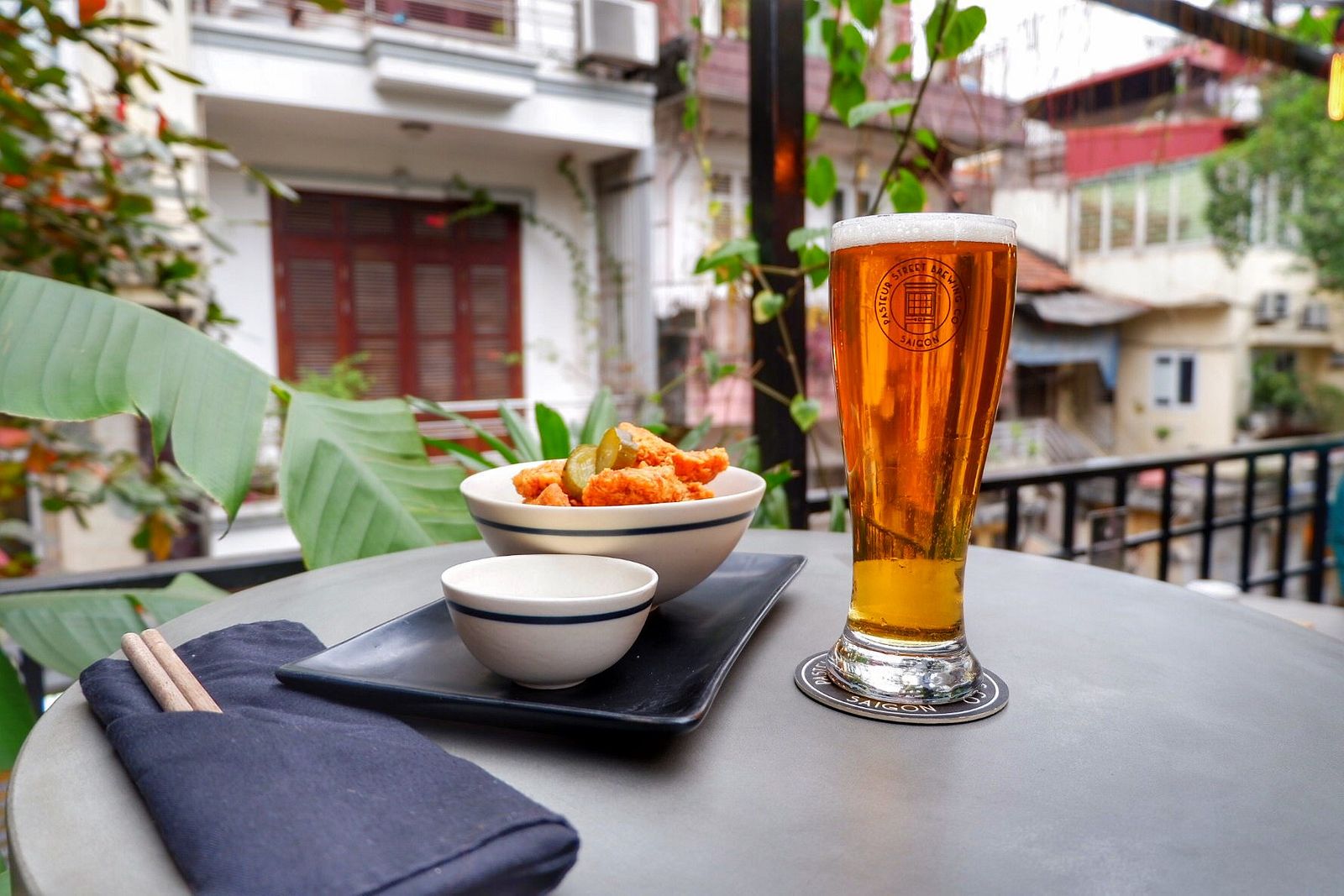 Pasteur Street Brewing's Facebook Page
028 3823 9562
144 Pasteur Street, D1, Ho Chi Minh City
29 Thao Dien, D2, Ho Chi Minh City
47D Hoa Lan, Phu Nhuan, Ho Chi Minh City