Nha Trang has been a favorite weekend getaway for Saigoneers for decades thanks to its sweeping beaches, blue waters, cool climate and fresh seafood.
Over the years, the southern coastal city has transformed from a quiet getaway town into a bustling destination crammed with tourists and construction; but the quaint and boutique resort Mia Nha Trang provides a way to enjoy the area's historic tranquility with unparalleled seclusion.
Tucked behind verdant mountains 12 kilometers south of downtown, Mia overlooks a pristine, private cove. The resort's name translates to 'sugarcane' in Vietnamese, and this decadent ingredient is a fitting description for the lavish resort. The chaos and clamor of busy city life evaporate upon arrival, as everything about its design, services and location is aimed at giving visitors an opulent escape.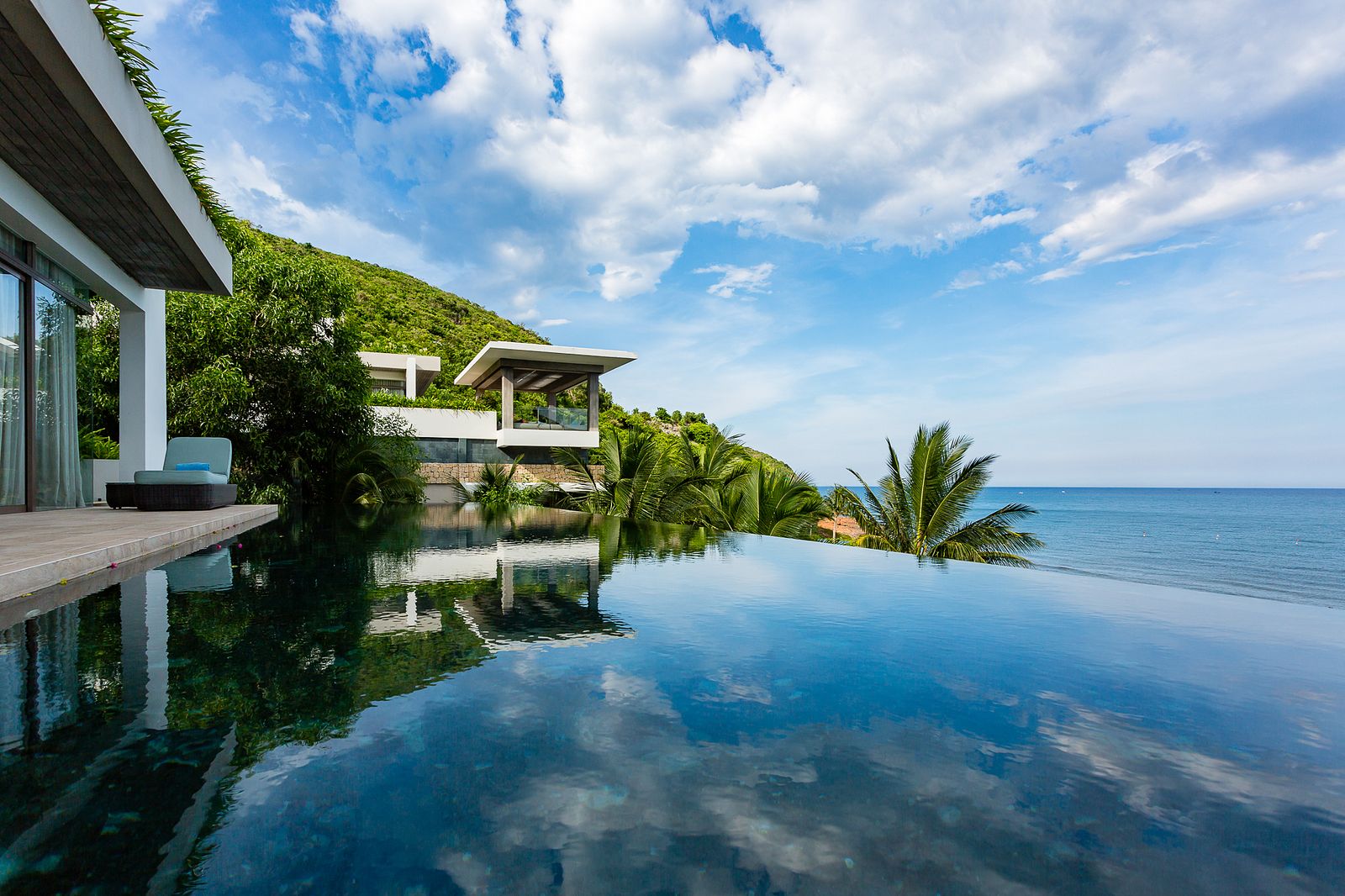 The ultimate form of privacy at Mia can be found in one of their spacious five-bedroom villas. The three-story buildings were originally constructed as luxury residential properties, which explains why entering one feels like arriving at a private vacation home. Each has large living, dining and entertainment rooms and an expansive balcony with an infinity pool offering views that spill directly into the shimmering sea. From on-demand movie systems to portable Bluetooth speakers for poolside parties and lounge chairs bathed in morning light, the villas are designed to bring families and groups of friends together for memorable moments of relaxation.
In addition to the villas, Mia provides unrivaled isolation thanks to Nha Trang's only private natural beach. Guests can enjoy refreshing dips in the crisp sea or recline on umbrella-shaded sand. The real highlights, however, are the sunrises: when the sun peaks above the mountains in the distance, the sky erupts in a panoply of purple, red, gold and orange.
The view looking down onto Mia is a lush wash of green. Towering palm trees, colorful flowers, fruit-laden plants and thick bushes surround the rooms and villas. Nature shrouds the private patios and pools so it feels like one is enjoying their own secret patch of paradise. Each of the building's roofs is a manicured expanse of grass, which not only lowers interior temperatures by five degrees but also contributes to the impression that Mia is one giant garden. This sense of seclusion is assisted by the sheer size of the resort - its 83 rooms and villas are spaced out along a 2.5 kilometer stretch of ocean-front. It is so large that a team of buggy drivers works to shuttle guests around.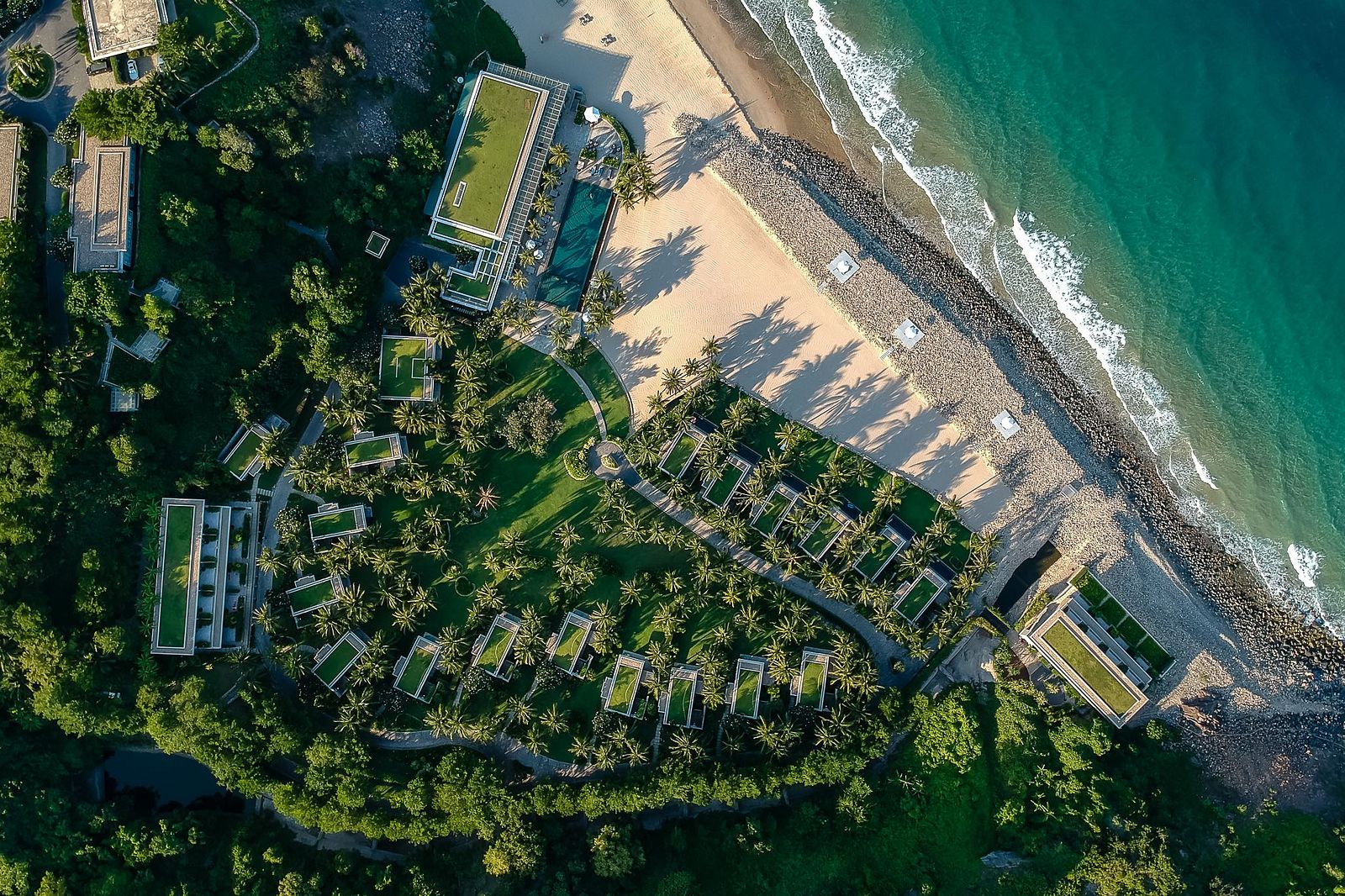 Beyond simply lounging in the sunshine and soaking up rays in one of the resort's two guest infinity pools, Mia offers a variety of activities for couples enjoying romantic trips or families savoring vacation time. The Xanh Spa relies on international and Vietnamese methods, techniques and products for experiences that include Nha Trang's famous mud body wraps, caviar facial treatments, hot stone massages and organic coconut or coffee scrubs, amongst an array of other rejuvenating treatments.
In addition to the private beach, Mia has access to its own coral reef for guided snorkeling trips that expose swimmers to a dazzling array of aquatic species. The resort also offers day boat tours, guided excursions to Nha Trang's major sights, guided kayak or hiking and waterfall tours, a tennis court and exercise facility, early morning yoga programs, cooking classes and private tailor-made barbeques and dining experiences.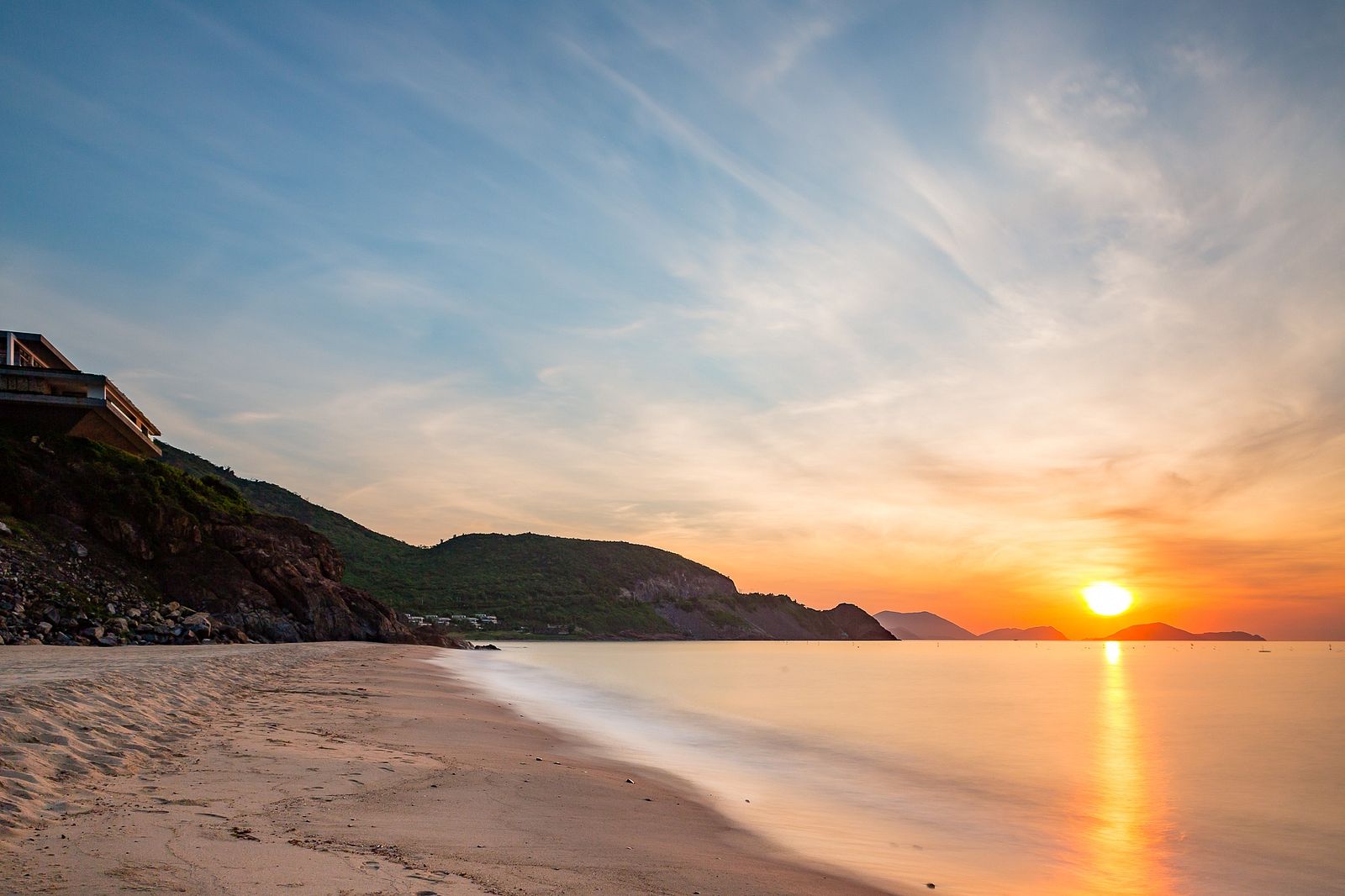 Mia's postcard-worthy beach scenes and luxurious accommodations also make the resort an ideal wedding and party venue. The staff can fulfill all requests, including booking any style of band or DJ, arranging décor and flowers, and of course preparing unique, luxury banquets. They can also facilitate special touches like bathtubs filled with rose petals, candles and champagne upon arrival. The space and intimacy provided by the large five-bedroom villas are perfect for hosting groups looking to celebrate marriages, anniversaries, birthdays and corporate retreats – or just about any get together. It's no wonder that guests who stay in them can be seen frequently pulling out selfie-sticks and drones to capture the such memorable moments.
Each of the villa's large outdoor patios contains a sleek modern grill for guests to barbeque. The resort can provide a variety of local ingredients; grocery provisioning is available upon request and private chef services are also offered if desired. This is in addition to Mia's three restaurants. La Baia Ristorante Italiano serves authentic Italian cuisine that incorporates fresh Nha Trang seafood such as tuna steak served atop crisp eggplant parmesan or a decadent Nha Trang lobster risotto; and a truly delicious A la Carte, Italian inspired breakfast which is included in the resort's room rate.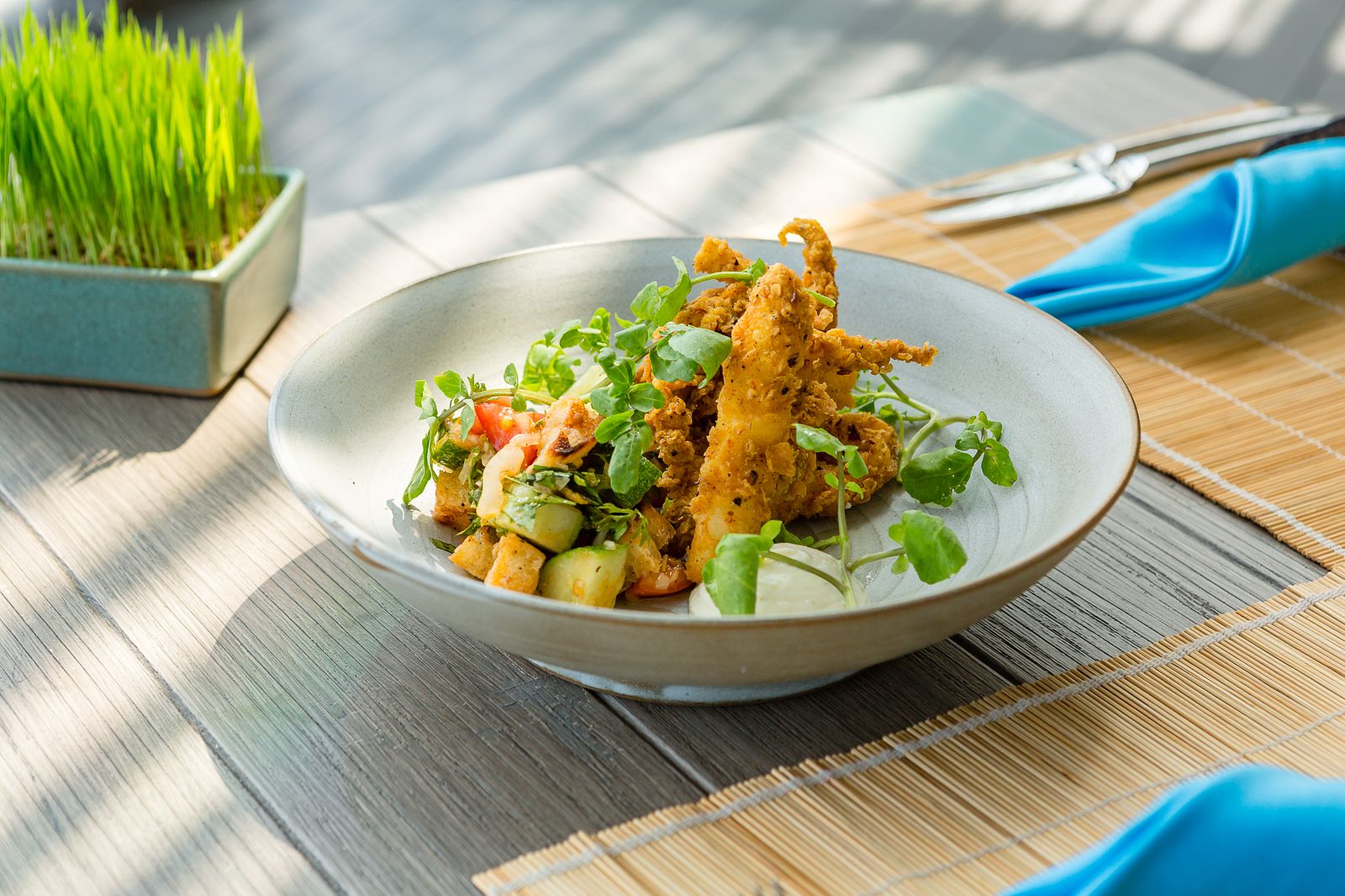 The beachside Sandals restaurant serves a variety of Vietnamese and Western dishes and a vast breakfast buffet with live stations offering items ranging from fresh bánh xèo to tuna poke bowl and wild mushroom, spinach and tomato quiche. Mojito's bar and lounge serves a variety of Asian tapas, specialty G&T's and innovative cocktails, including the surprising and decadent Cheesecake Cocktail made with black cherry liquor, cream, bourbon and yes, blue cheese.
When sitting in a stifling Saigon office, it's easy to fantasize about all the places one would rather be. Reclining on this boutique hotel's private beach as the sun slips away is undoubtedly at the top of that list. Mia's villas and comfortable rooms create cozy memories for loved ones to savor, all while surrounded by Nha Trang's serene beauty and peaceful atmosphere.
Mia Nha Trang is currently offering a season special on five-bedroom villas which accommodate 10 adults at only VND 16,780,000++ per night* which includes1250m2 of absolute beachfront, private garden, choice of two breakfasts, private infinity pool and BBQ facilities, indoor and outdoor lounges, mini-kitchenette and media room. Visit here for more details. *Terms and conditions apply.
MIA Resort Nha Trang's website
MIA Resort Nha Trang's Email - Events
+ 84 (0) 2583 989 666
Bai Dong, Cam Hai Dong, Cam Lam, Khanh Hoa