This is the wow moment: a perfectly coiled octopus tentacle buttressed by a charcoal crisp with strawberry onion sauce atop a perfectly fried potato slice arrives at the table. This dish, found nowhere else in the country, is the perfect introduction to Gastown 1960's.
For the past several years, foreign-born or -trained Vietnamese chefs have been bringing creative new dishes and concepts to Saigon, but amongst all the innovation, Gastown 1960's is one of the most unique. Co-founder Jeff Tran left Saigon to study Latin cuisine in Canada for several years, while earlier this month his partner Ricky Bui returned to his native city after working in modern sushi restaurants in Holland for the past seven years. Their restaurant aims to change Vietnamese perceptions of what it means to create food while offering dishes that blend their separate styles and areas of expertise.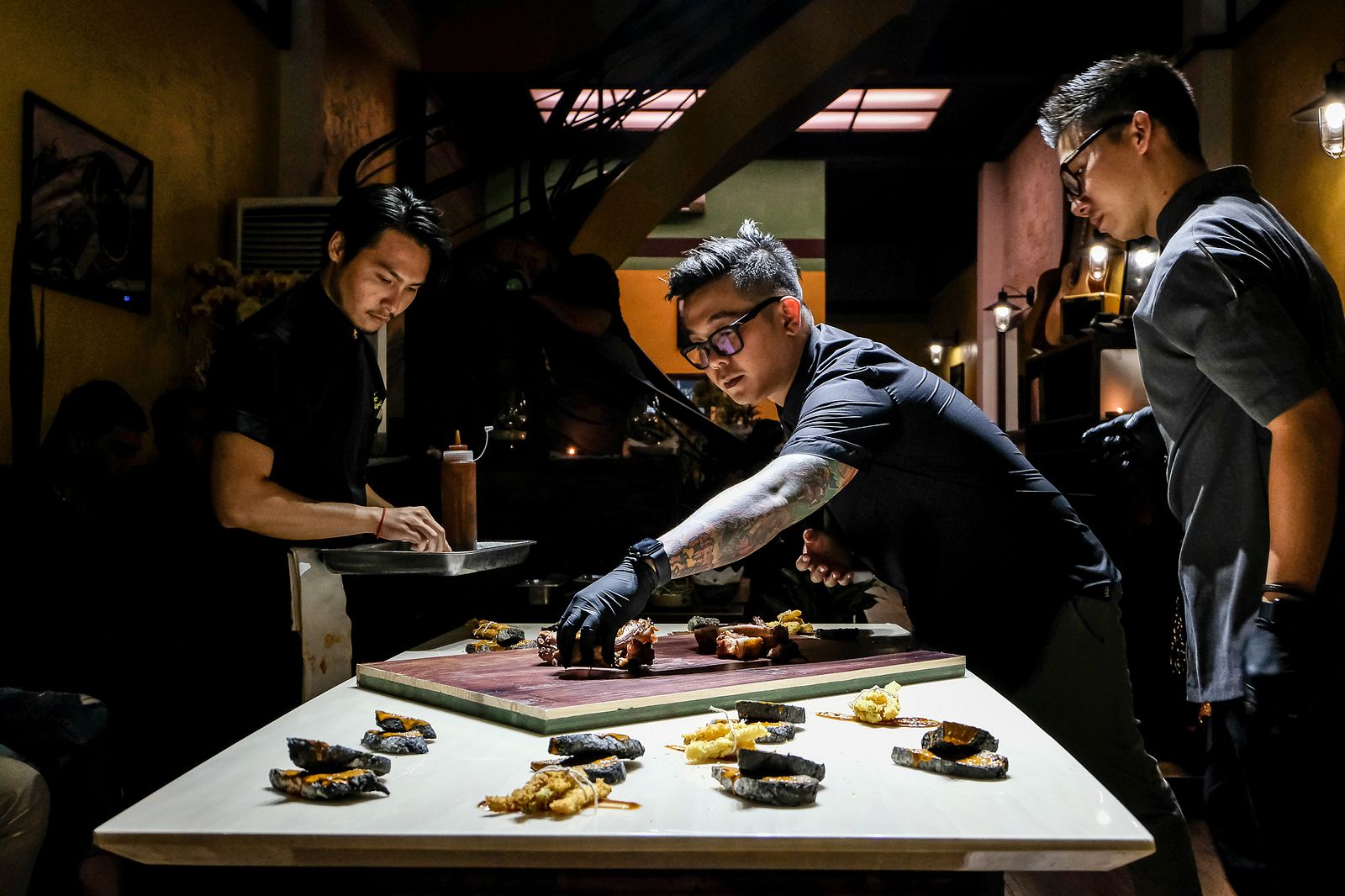 Jeff and Ricky want to evolve how Vietnamese understand the person who prepares their meals. Instead of a faceless body hidden in the kitchen mindlessly following the same recipes day in day out, they want chefs to be seen as artists constantly pushing creative limits through freestyle cooking supported by a mastery of fundamental techniques. To them, that is the difference between a cook and a chef, and in their estimation, the city has too many of the former, and not enough of the latter.
As shows like 'Master Chef' come to Vietnam and food celebrities like the late Anthony Bourdain reach the broader public conscience, diners are becoming more curious about the people behind the dishes they consume. Gastown 1960's leads this trend thanks to its open kitchen and Jeff's practice of visiting each table as they receive their meals. For the team here, plating is an art form akin to painting, and based on creativity and gut instinct. They carefully arrange ingredients on dishware collected piecemeal throughout the city, bringing together colors, textures and shapes.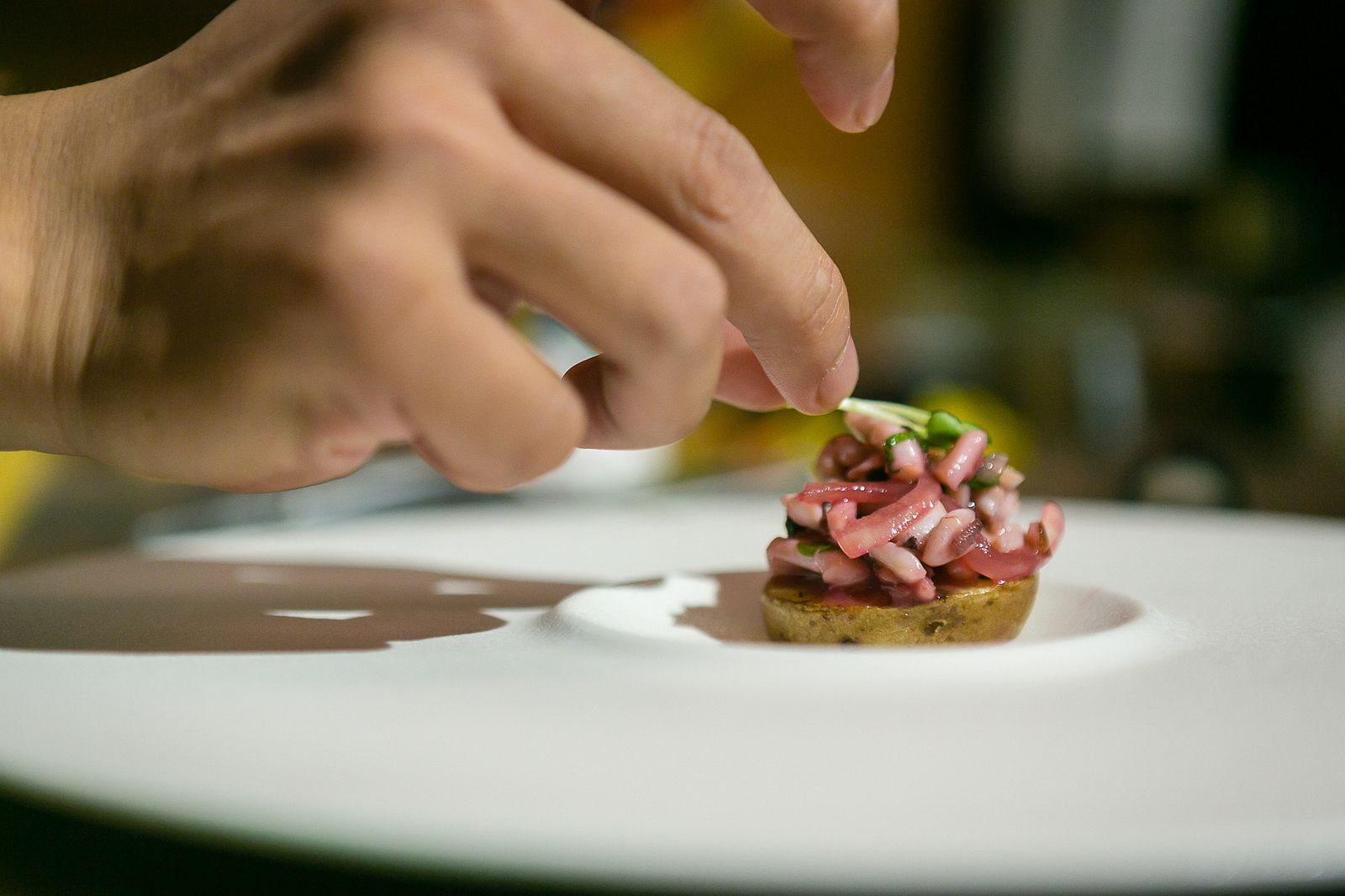 Perhaps even more radical than how Ricky and Jeff serve their dishes is how they design them. While Ricky is technically Chef of Cuisine and Jeff the Head Chef, the titles retain no value beyond the word chef, as their kitchen emphases collaboration and respect rather than hierarchy. After a trip to the local market to discover which items are fresh and in season, the two friends enter the kitchen to experiment. While relying on their command of cooking fundamentals, each injects their individual perspective into proposed dishes with no regard for recipes or precedence.
In addition to the aforementioned octopus, another dish representative of Gastown's identity is the pork belly. Marinated overnight, it's precisely cooked and placed atop a whiskey, soy and orange juice sauce. Coming from a restaurant that served over 50 varieties of sauces, Ricky lights up when discussing how they bring a dish together. They are his favorite part of preparing a meal, and a major reason to check out Gastown.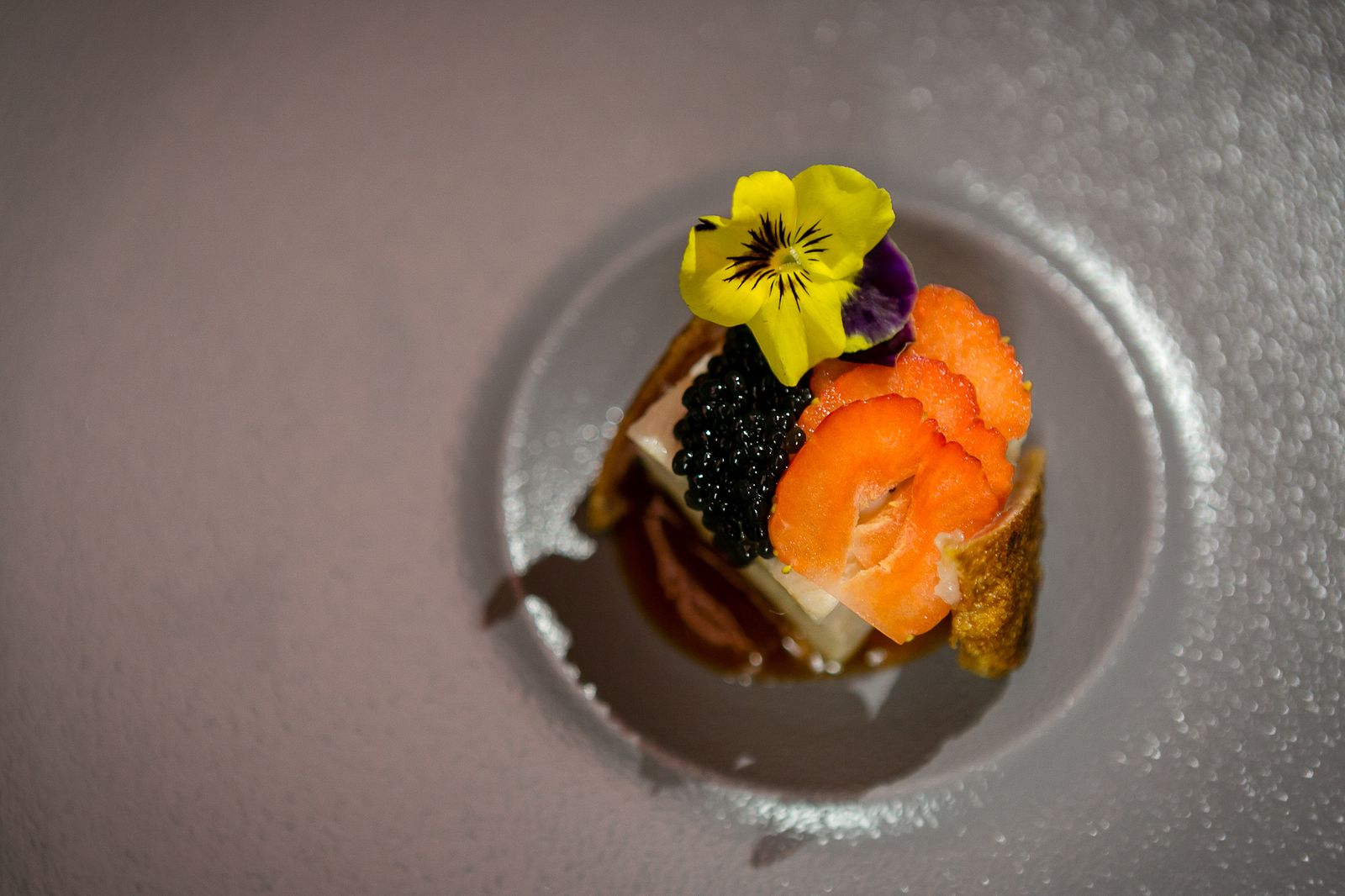 Like its food, the restaurant's dining experience differs from most in Saigon. Rather than flipping tables quickly to maximize profits, the set menu is brought out slowly, and guests are encouraged to slowly savor dishes over the course of at least 90 minutes. The cozy spot, tucked into a quiet hem in District 10, features no views or distractions, so diners are able to fully focus on their meal and company. Moreover, Jeff stresses that this is not the type of place to get stuffed; rather the numerous small plates stress quality over quantity for the sake of slow indulgence. To satisfy the creativity of the chefs and customers, the menu changes regularly, which Jeff appreciates, equating food to music: "Who wants to listen to the same song on repeat?" Due to the setup and atmosphere, reservations are highly recommended.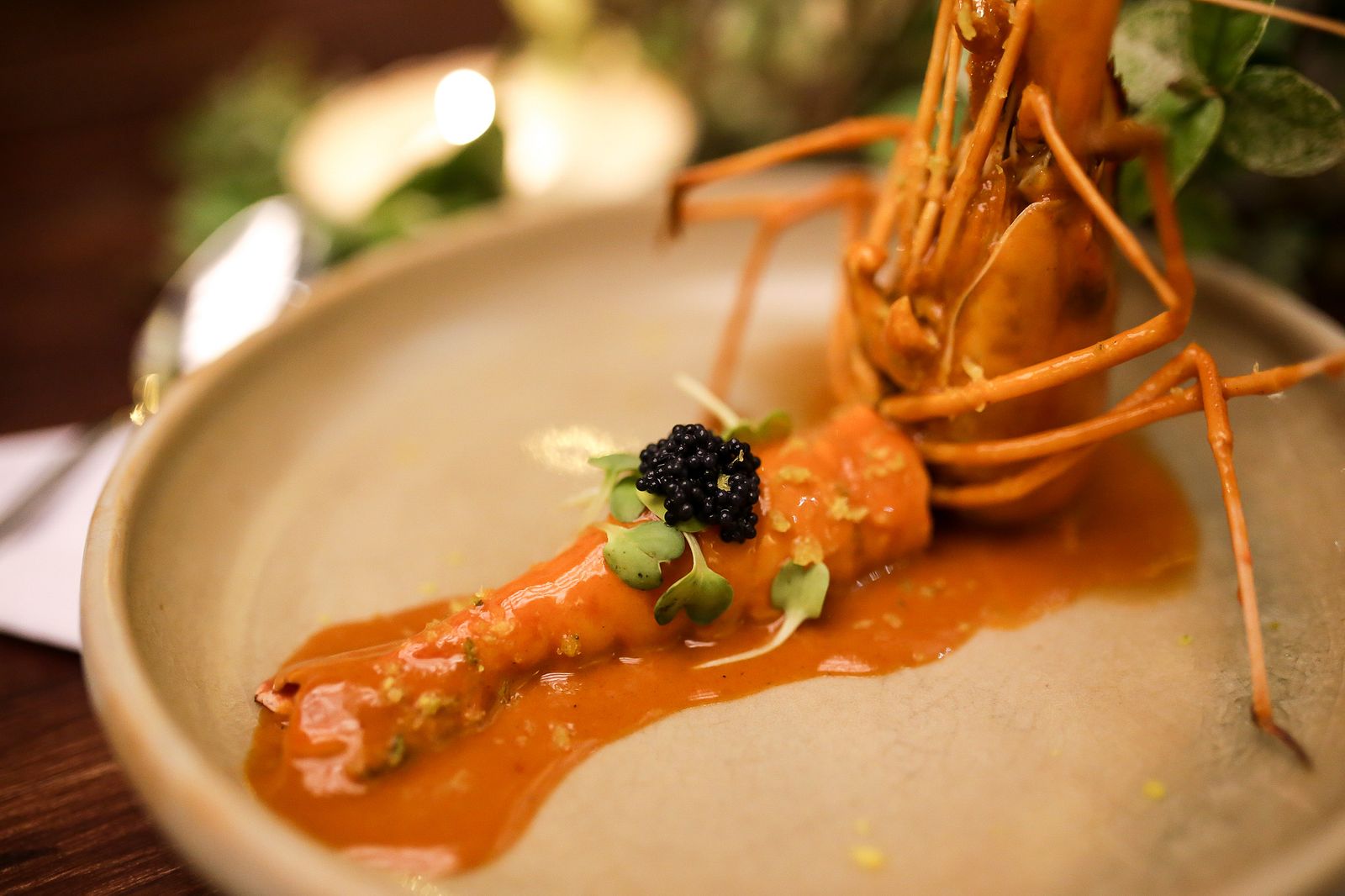 Saigon's rapid development and adoption of global trends is nowhere more evident than in its food scene. The city is embracing constantly daring cooking styles, flavors and restaurant concepts. For those excited by the emergence of this new food culture and greater reverence given to chefs, Gastown 1960's is a must try.
093 846 10 81 (for booking in advance)
Opening hours: 5:30pm - 10:30pm (Tue - Sun)
585/6B Su Van Hanh.st, Ward 13, D10, HCMC