Between 1989 and 1997, a massive 201-room floating hotel sat anchored in the Saigon River.
Boasting lavish amenities such as a swimming pool and tennis court, the five-star accommodation, affectionately dubbed "the floater," was one of the few places in the city one could enjoy a western bar or send a fax at the time. Once more luxury hotels opened, it lost its appeal and eventually found its way to North Korea, where it now rests in a dilapidated state. This anecdote is just one interesting aspect of the Saigon Port, an important part of the city one can fully experience through a Bonsai Cruise.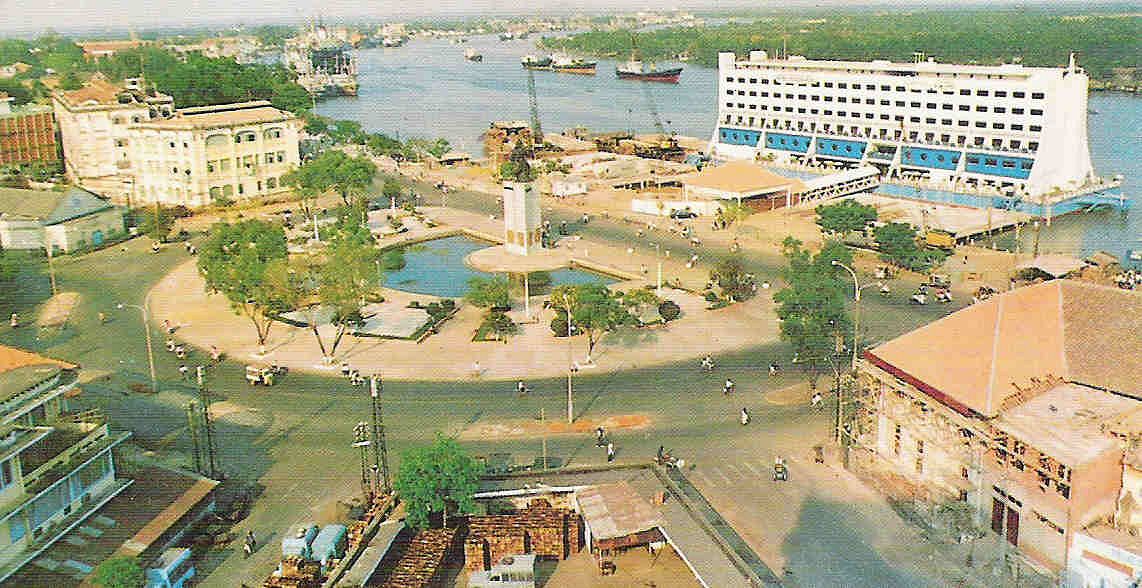 During the colonial period, enormous shipments of coffee, tea, rice, rubber and timber were brought to the river, where they were then loaded onto large boats anchored next to those ferrying glass, paper, textiles, alcohol and concrete. Saigon's port at this time was a bustling manifestation of the wealth and resources being funneled out of the country. And while the French did a lot to expand it, the docks on the Saigon River even predate Vietnamese settlement in the area. The area's favorable proximity to the Mekong Delta, as well as the fact that it is a calm harbor, led to the establishment of a Cambodian outpost known as Prey Nokor. But thanks to the rise and fall of dynasties and migration, by the time Indochina was established, the port was already a busy place of commerce.
The centrality of the port to the city is perhaps nowhere more obvious than in the layout of District 1's distinct architecture. When Saigon began developing, its road and rail systems were lacking, and most people arrived via boat. Architects and city planners interested in the city making a good first impression, therefore, made sure their most stunning buildings, such as what is today the Peoples' Committee building, were visible as land came into view. No building exemplifies this trend more than the former customs house, which Ho Chi Minh famously left from when traveling to France as a young man.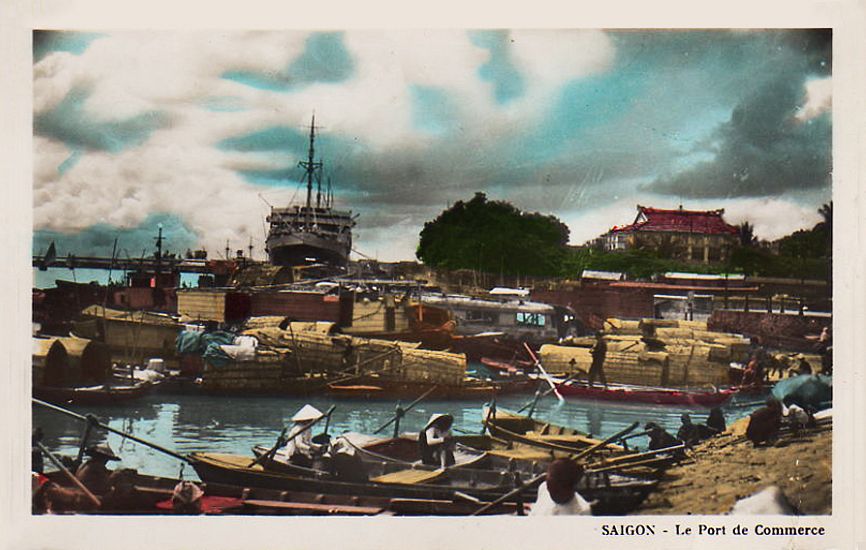 Departing every day for a two-hour trip that includes an expansive buffet and varied dance and music performances, the Bonsai Cruise is not only a fantastic way to get a view of the city and port, but it also has a place in the area's history as well. It was launched by Stefan Ernest
in 2003 with a custom junk boat sailing from Nha Trang. In January 2015, however, a Japanese yacht departing Tong Da Island, where Bonsai previously docked, drifted off course and destroyed both the original boat and a recently added sister ship. Stefan decided to use the occasion as a chance to retire, but his daughter Ines re-launched the line two years later with a brand-new, Indochina-style boat built in District 7.
While Ines aims to provide similar experiences for guests as Bonsai's previous iteration did, she notes when talking with Saigoneer that she is very different from her father and does some things her own way. For example, she has embraced numerous green initiatives, such as only using bamboo straws and abandoning table clothes.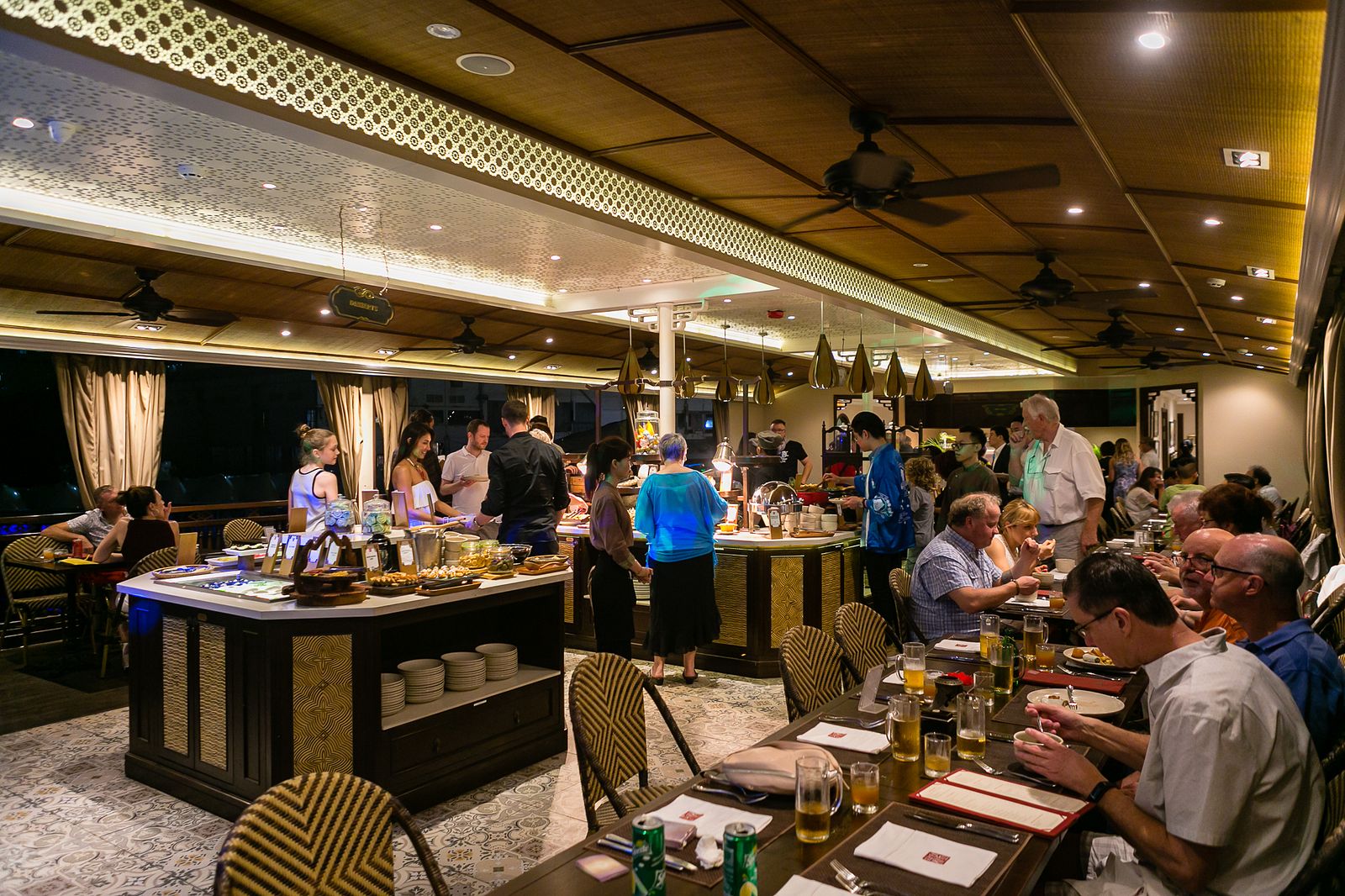 Vietnamese Top Chef Steven Long helped introduce more healthy and vegetarian dishes to the diverse menu, replacing some of the heavier European dishes her father loved. In addition to fresh Thai, Vietnamese and western salads, there is a large grill section offering up fresh prawns, pork and meat skewers. Other dishes such as made-to-order plates of Malaysian Char Kway Teow are also available. All the items are cooked onboard using fresh ingredients in a kitchen specifically designed for the ship with safety in mind.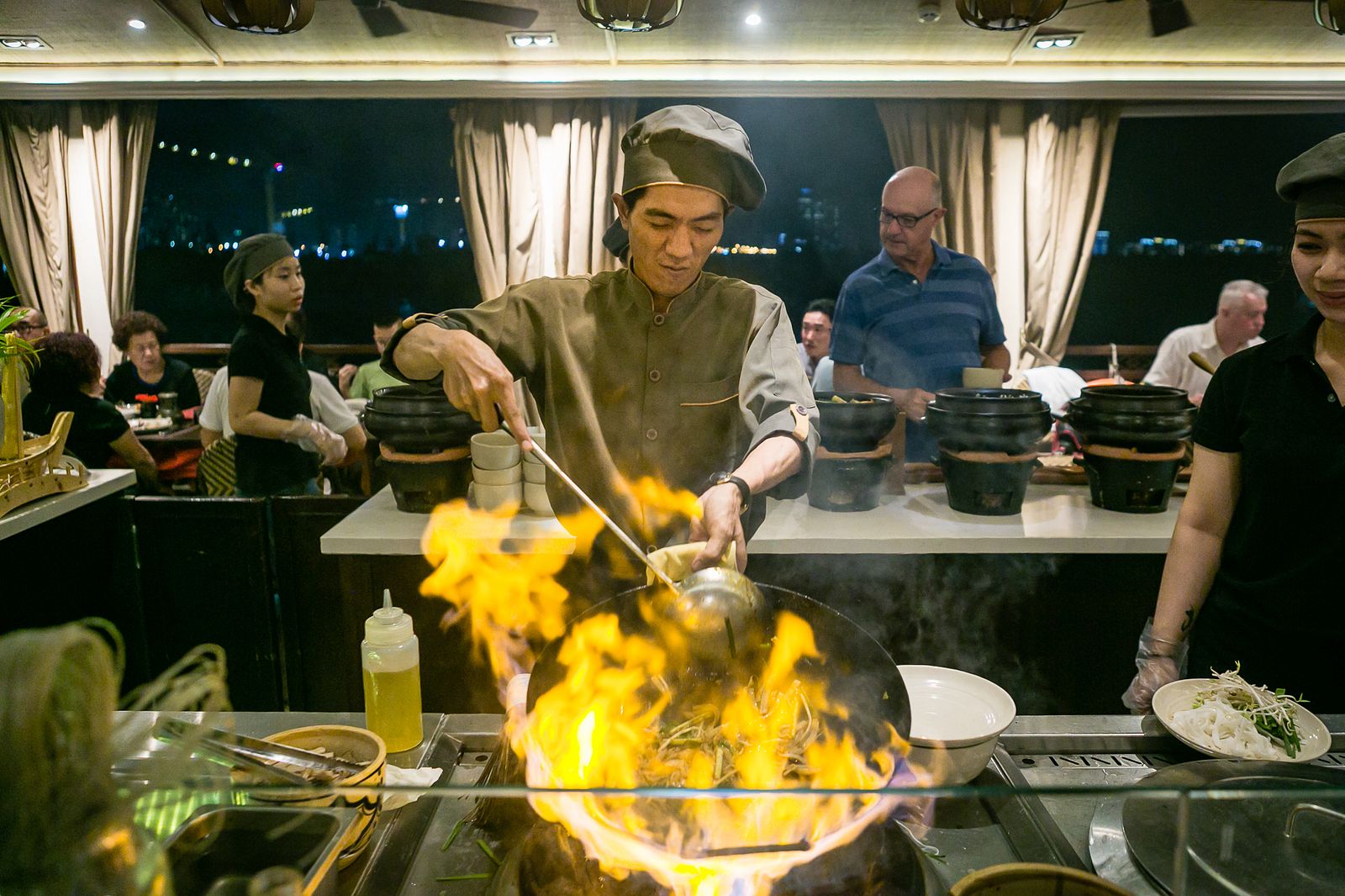 Ines has also made some changes to the entertainment offered during the cruise. Understanding that many of the guests are foreign visitors in search of cultural experiences, she increased the number of traditional Vietnamese dances and instruments played. The same band which worked on the original boat plays a variety of traditional instruments, including the unique lithophone - a series of stones transformed into a percussion instrument. A magician weaves among the tables as well, delighting guests with sleights of hand he learned from Nguyen Viet Duy, the boat's original magician, who began working with Bonsai as a security guard and is now a famous illusionist.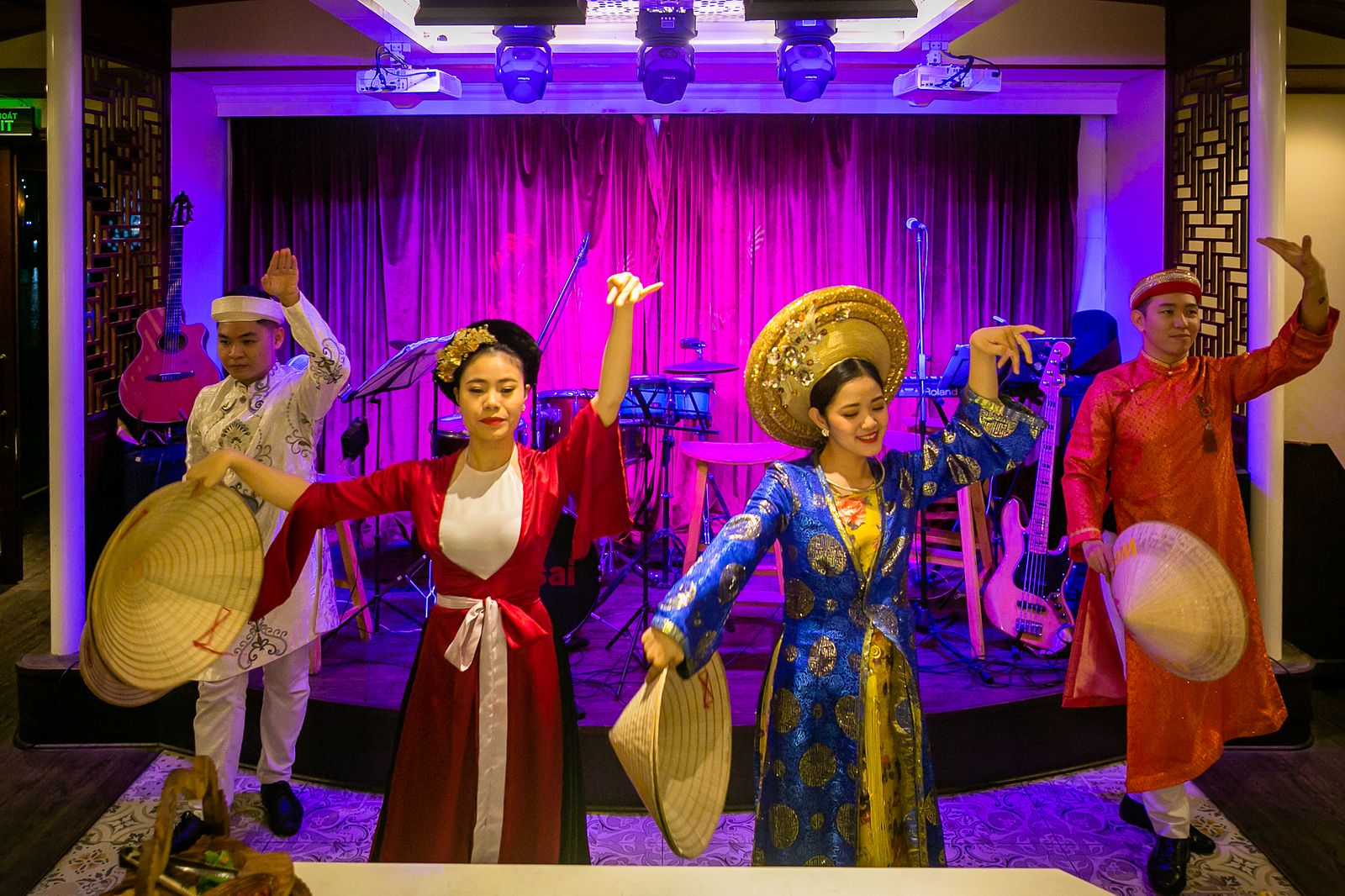 After finishing one's meal and enjoying the performances, it's worth taking a stroll out to the back of the boat to watch the view slip past in the breezy night air. Marveling at how the Bitexco Financial Tower, Landmark 81 and the cranes erected in Thu Thiem contrast against the customs house exemplifies how much the city has changed. The many working container ships, many of which are, oddly, registered in Liberia, invite reflections on the city's economic vibrancy and the port's continued importance. One can enjoy a great meal and entertainment at many places in Saigon, but the perspective and ambiance aboard the Bonsai allow for a special way to connect with a unique part of Saigon's past and present.
Bonsai | 5 Nguyen Tat Thanh, D4, Ho Chi Minh City