Your first impression when stepping into Square One may reveal the type of person you are.
Do you focus on the buffalo meandering through a placid village on the extravagant lacquer painting on the wall? Perhaps the fresh herbs and spices filling the air above the open kitchens draw your eyes to leaping flames and slowly simmering soup pots. Or maybe you find yourself gazing at the 250 labels in the state-of-the-art wine cellar. The multitude of experiences that can catch your attention reveals the richness of a trip to the Park Hyatt restaurant.
In-house sommelier Louis Muller arrived from his native France this year and quickly looked to revamp the wine list. Whether it is something he discovered at a small vineyard near his home village or an emerging style Vietnamese diners may not have encountered yet, he explains to Saigoneer that every bottle tells a story that he is eager to share with guests. The forty-some wines that he added to the revised list are a combination of personal favorites and ones that he hopes will expand guests' pallets.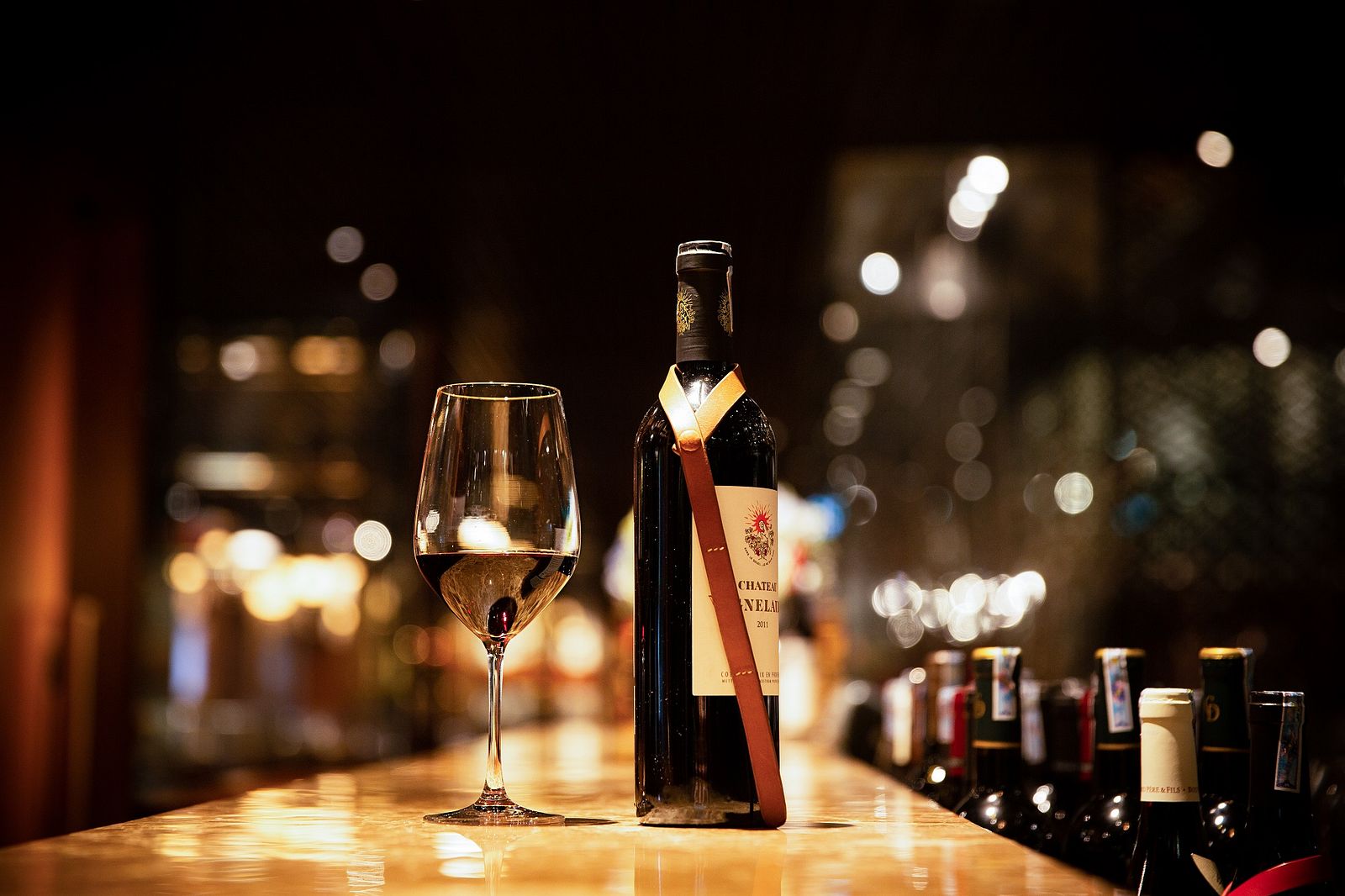 Wine at Square one can be ordered a la ficelle. Translating to "wine by the string," a Frenchman named Gaultier invented this in 1487 to change the way portions are measured. New bottles are opened and customers pay for however much they consumed as measured by a string hung around the bottle. It allows patrons to try a variety of styles and have precisely as much as they'd like, as people did hundreds of years ago.
Relying on traditional methods extends to the food menus as well. Square One offers both French and Vietnamese cuisine, but unlike many places in the city, it doesn't fuse them. Instead, two head chefs each work in separate open kitchens. Chef Étienne Laffaille prepares dishes surrounded by croutons, baguettess, shelves holding fresh cucumbers, tomatoes, onions and garlic and a barrel filled with wine vinegar. These fresh, often locally-sourced ingredients are crucial for creating meals he describes as "up-market French brasserie-styled" with a modern twist.

Chef Étienne grew up interested in cooking and after earning degrees in hospitality management and French cuisine, he worked at different Michelin-star restaurants in France, including the famous 3-star Michelin L'Ambroisie in Paris where Former US President Barack Obama had dinner with Former French President Francois Hollande in 2015. Since arriving in Saigon, he has worked hard to create a new menu that the restaurant is unveiling this month.
A benefit of having a chef native to the cuisine they are preparing is the ability to introduce lesser known dishes. For example, Chef Étienne brings a seabass preparation from the Jura region of France. The specialty of the dish is Vin Jaune, a unique white wine difficult to obtain outside of that area and garnish made with rich sauteed morels along with shallots and cream that highlights the moist flesh and crispy skin of the pan-fried fish.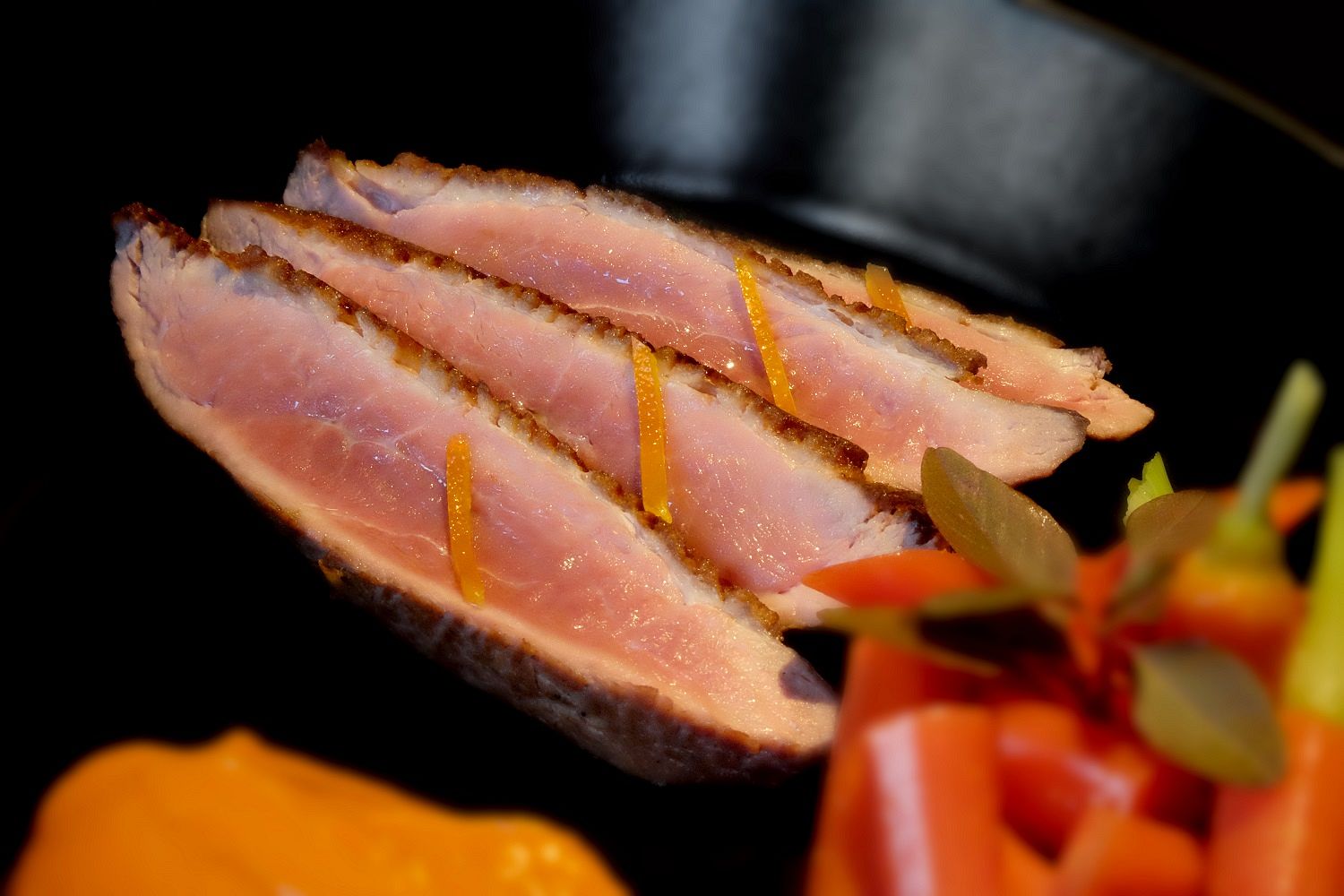 He looks to another classic dish - canard á l'orange - to introduce diners to preparations in the same way Louis does wine. The duck breast is cooked using a sous vide technique which involves vacuum-sealing the meat. The precise temperatures this method allows for results in an especially succulent bird which gets a special sweetness thanks to a sauce made with Cointreau. The dish is sliced tableside, according to French traditions. Chef Étienne says guests love the extra opportunity for interaction, which is also another benefit of having an open kitchen: people enjoy asking questions about what is being made while watching the chefs in action.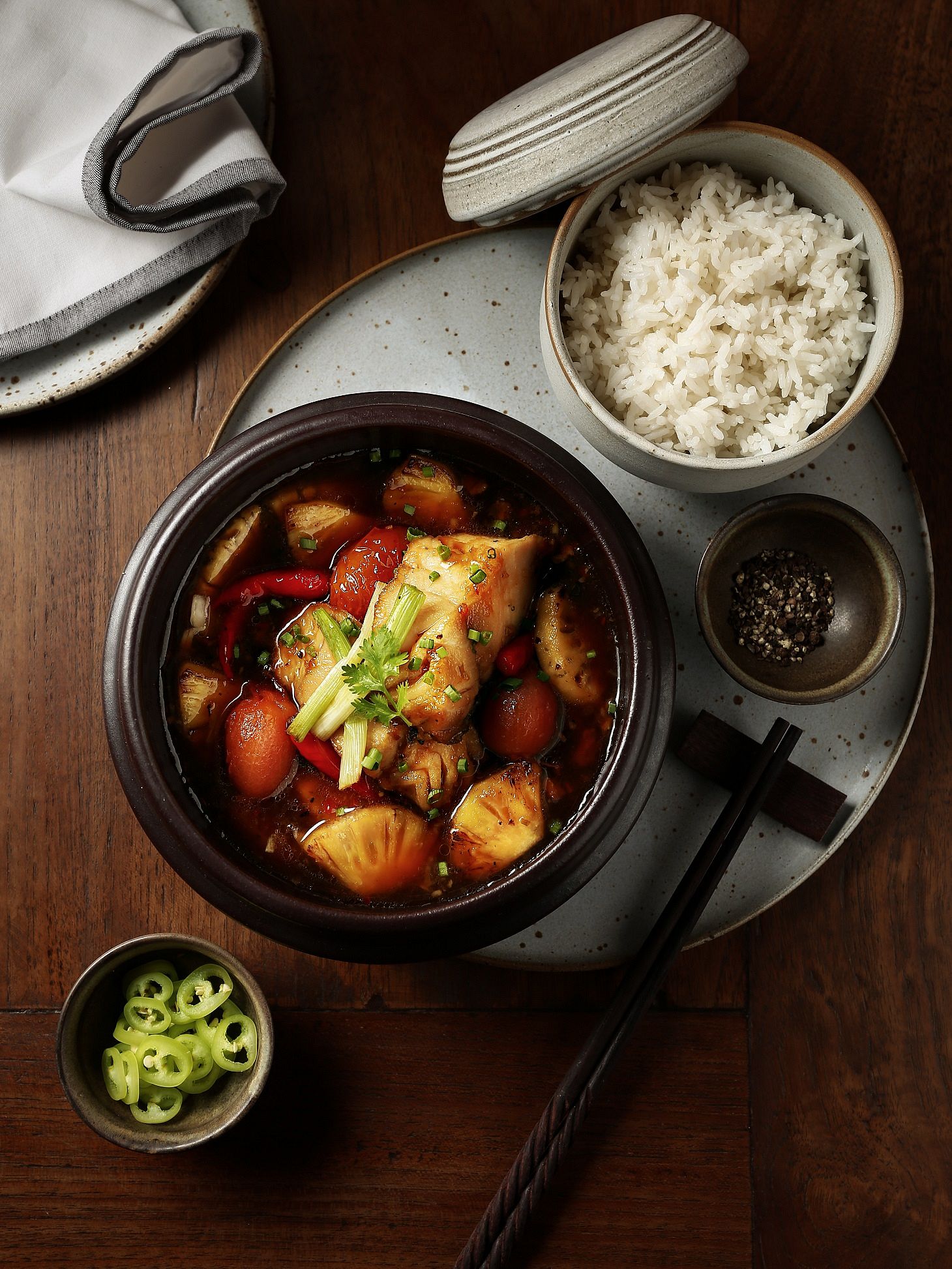 Star anise, cardamom, chili, mushrooms and a large live seafood tank occupy the countertop of the Vietnamese kitchen. These items, found in homes across the country, are used for lesser-known but staple dishes that receive a special twist thanks to premium imported ingredients. The chefs are committed to showing foreign diners dishes beyond pho or spring rolls while also incorporating some high-end ingredients they are familiar with. For example, the classic fish in a clay pot is made with black cod, pineapple, chilli and steamed rice. Similarly, the countryside-favorite beef salad relies on imported Wagyu beef.
The restaurant's decor has been meticulously curated to reflect Vietnamese aesthetics and the hotel's commitment to art and culture. For example, the vibrant countryside buffalo painting by artist Tran Dinh Khuong was made using traditional materials including eggs, nacre, paint and lacquer. Elsewhere, famed designers Super Potato selected striking Vietnamese bricks and metalwork in homage to the nation's timeless building materials.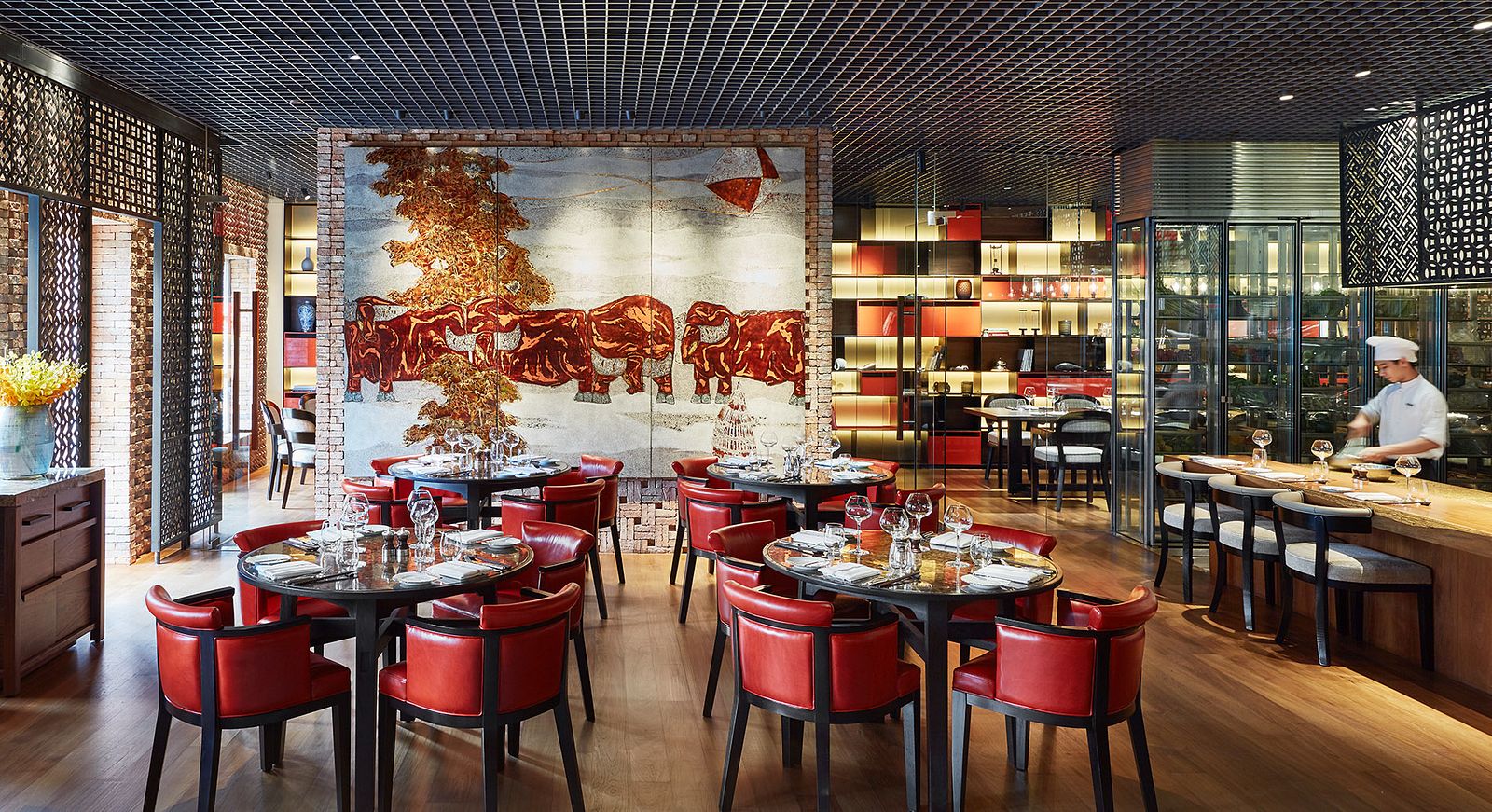 In the large private dining areas and against the walls, bookshelves filled with texts about art, cooking and architecture rest next to handpicked knick-knacks. Alfie Lin, a famous flower arranger that visited the hotel as part of Passion Week last year, provided botanical brilliance to the space. The birds of paradise accented by palm leaves at the entrance reflect the importance he places on native species and a simplicity that allows one to see a plant's roots, taste its fruit, hear the way a spring breeze rustle its leaves.
Regardless of whether you are drawn to the expansive wine list, premium French and Vietnamese menus or simply the elegant yet comfortable atmosphere, all the elements of a visit to Square One are certain to make an impression. The mingling of art, food and culture make for a dining experience that plays out like a unique story you've never read before.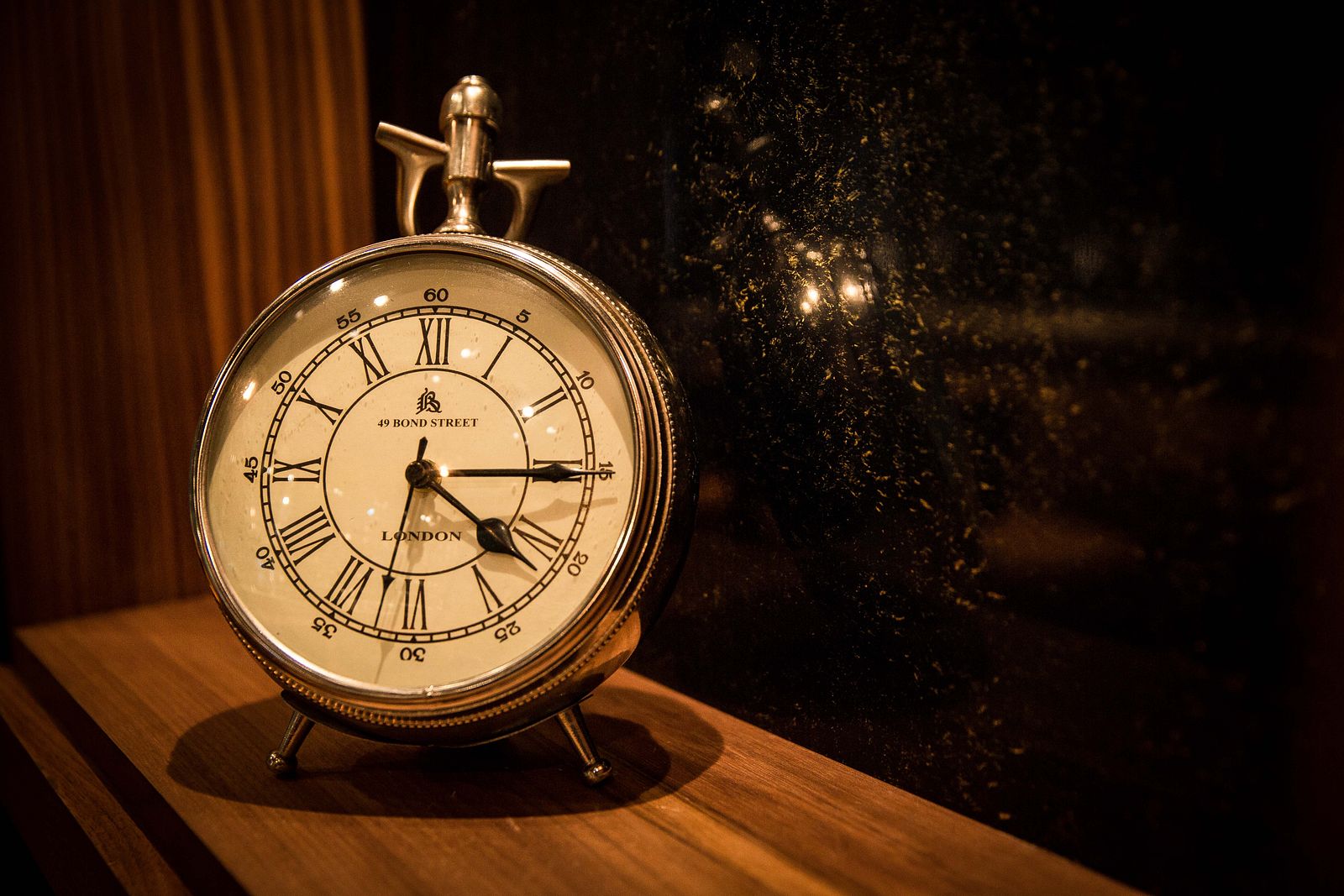 +84 28 3824 1234
Park Hyatt | 2 Lam Son Square, D.1, Ho Chi Minh City