Because of the potential for a better education and future, many Vietnamese families have little difficulty deciding to send a child abroad for university.
Selecting a school and course of study, however, may represent a more challenging choice. For some students, Swiss hospitality management school, Ecole Hôtelière de Lausanne, or EHL, has proven the ideal destination because of the real-world skills and opportunities it provides. Saigoneer spoke with several such students and their paths, motivations, experiences and plans post-graduation to reveal the university's multifaceted appeal.
Hien's father is a renowned mathematician whose work as a professor resulted in Hien growing up in France and the US after being born in Vietnam. She attended the prestigious University of Chicago Laboratories School for her secondary education and enrolled in a top-ranked US university. This conventional path, however, took a sudden turn. Hien found herself more interested in organizing events for extracurricular organizations than her engineering and political science coursework. She realized where her passions and talents truly laid. Rather than try and have her follow in his footsteps, Hien's father understood the trappings of living in the bubble of academia all one's life and suggested that she follow her interests. Her mom encouraged the shift in study as well, telling her "you're spending so much time doing all those things anyway."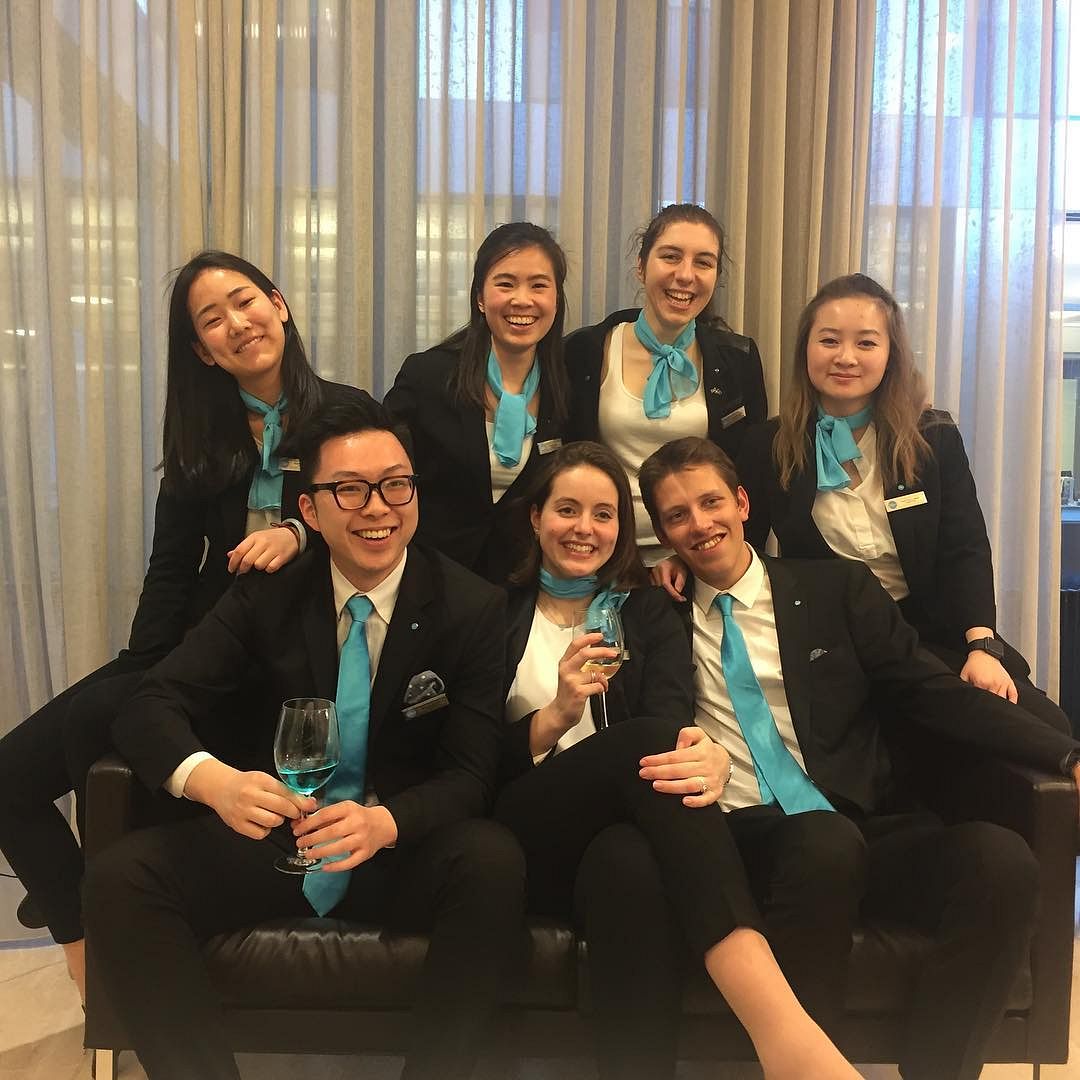 "It was the right fit," Hien tells Saigoneer via Skype about her first three years at EHL. The four-year bachelor program involves an initial six months of practical training for five-star hotel and restaurant services such as guest interactions, housekeeping, kitchen prep and serving; a six months operations internship at a global companies and hotels; a year and a half of managerial and accounting courses followed by a managerial internship; and a final six months of theory courses; the degree culminates in a thesis paper or months-long project for a successful multi-national business or corporation. Beyond the practical knowledge gained, Hien says it's really the confidence and interpersonal skills that have made her time at EHL so valuable. Group work and real-world interactions have forced her out of her comfort zone and given her confidence. She says this wouldn't have happened at liberal arts or national universities, let alone in the Vietnamese education system.
EHL's extracurricular opportunities have supported Hien's development of crucial soft skills as well. She was head of the banquet team for the school's annual gala. And this gala is not your average college party. Last year's involved champagne, foie gras and even elaborate decorations as reflective of the environments graduates find themselves in. Hien says her position not only provided her tangible event orchestrating experience but more malleable abilities related to teamwork, accounting, deadlines and coordination of large moving pieces.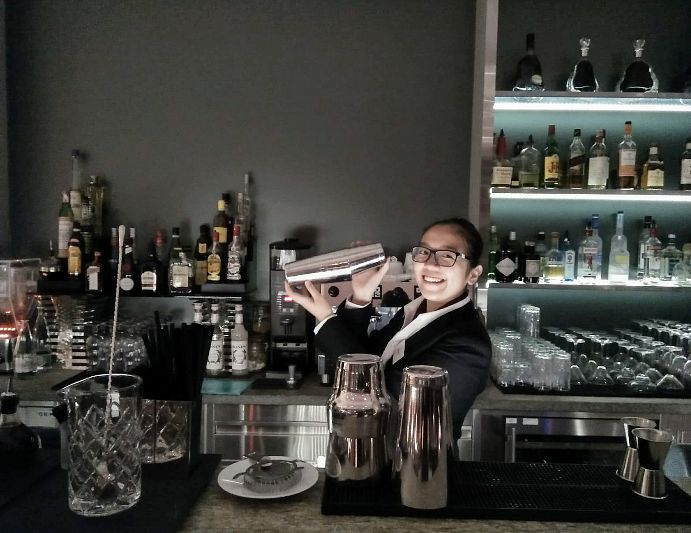 Not everyone has as supportive parents as Hien, however. Second-year student Van tells Saigoneer it took some work to convince her family that EHL was the right place for her. Van has loved baking since she was little and even started a cupcake company while in high school in Hanoi. Her mom is a doctor, however, and pushed for a more conventional trajectory in medicine. To prove her dedication, Van undertook several internships during high school which helped sway her mom.
Van says that the stigma surrounding hospitality schools needs to change. Outsiders may imagine it's just for students preparing to change sheets and deliver room service, but in reality, EHL prepares students for high-level careers and entrepreneurial endeavors in one of the globe's most robust and growing industries. But more important than the stability and potential to grow, it's the field's dedication to "making people happy" that really excites Van. Her grandma is diabetic which means she has had to forgo all the sweets she's loved her entire life. That's why Van hopes to use the business and culinary abilities she has developed to open a sugar-free bakery upon graduation.
Unlike Van who cites customer preferences in North America as the reason she will likely base her business in America or Hien who hopes to work anywhere in Asia Pacific, many Vietnamese who attend EHL do so with hopes of coming back to Vietnam to use their skills to improve upon in their home country. Anh, a second-year student who grew up in Saigon, for example, hopes to help grow responsible but luxurious accommodations near Son Doong cave to promote tourism activities and growth in the area without sacrificing its natural beauty. She laughs when assuring Saigoneer that cable cars have absolutely no place in her vision.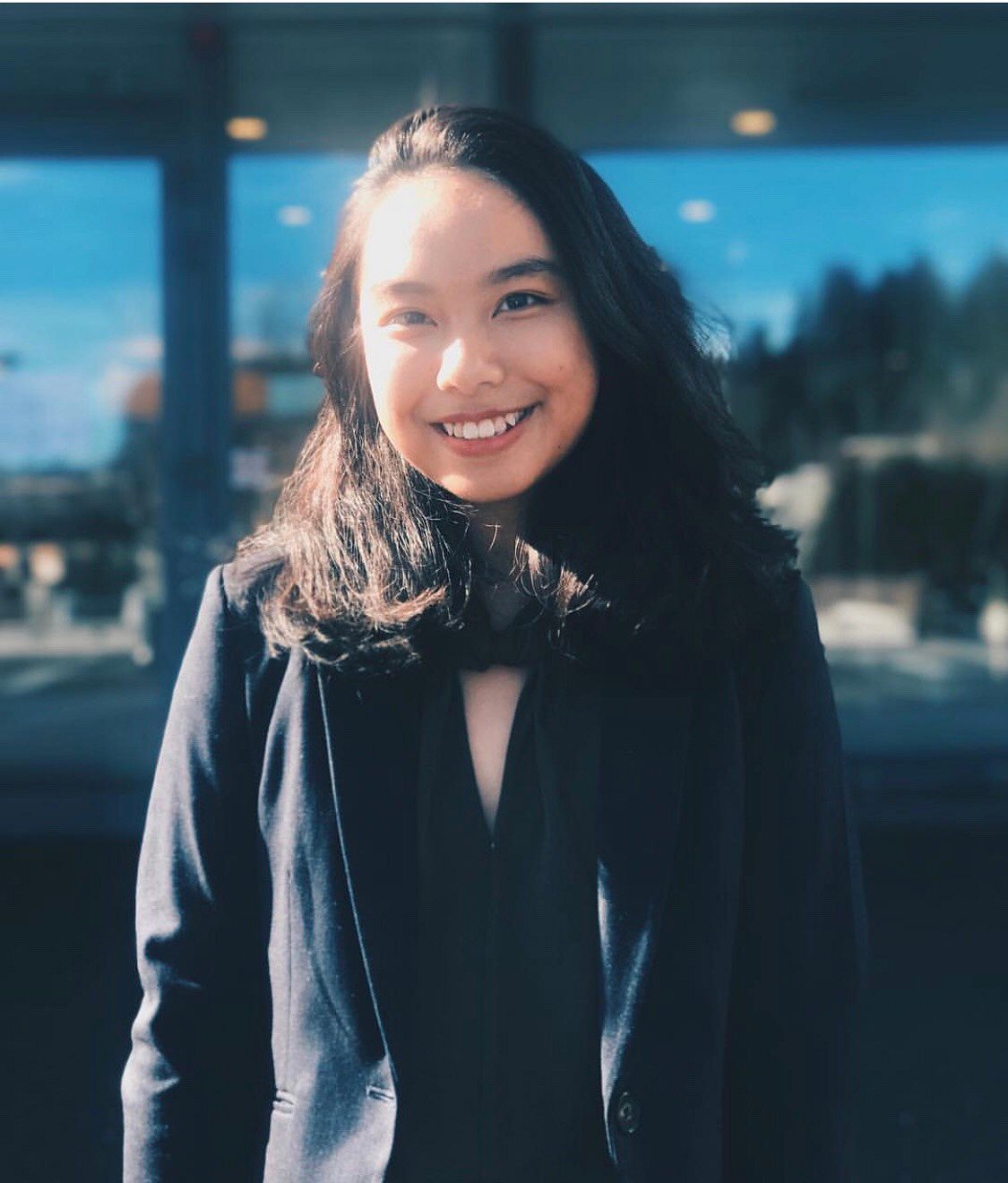 Moving to Switzerland doesn't mean a disconnect for students like Anh. Technology makes communicating with friends and family easier than ever before and while small, there is a tight-knight population of Vietnamese students at the school in addition to local Asian grocery stores that help stave off homesickness. Moreover, recently, Anh was thrilled to hear a familiar speaker address her class. The school frequently invites luminaries to share their stories and offer advice and it just so happened that one of the founders of her favorite Saigon barbeque joints was there to share how what he learned while studying at EHL helped him to establish one of the most successful and rapidly expanding restaurants in the city. For Anh the lecture helped underscore her commitment to not thinking small, but instead dreaming big, another lesson she explains EHL instills in students.
In addition to the speakers they bring in and the mandatory internships with top global corporations like Marriot and LVMH, EHL supplements classroom lectures provided by highly qualified professors with hands-on experience through the final-year project in which students create actual campaigns or initiatives in coordination with major global brands. While these opportunities produce graduates with the experience to leap into careers, Anh explains that an unexpected advantage of the school has been the life skills gained. Thanks to the required training, students develop a variety of abilities including time and finance management, cooking and housekeeping. While perhaps not likely to impress at dinner parties, Anh expects these lessons will ensure a successful, fulfilling future for herself and her peers.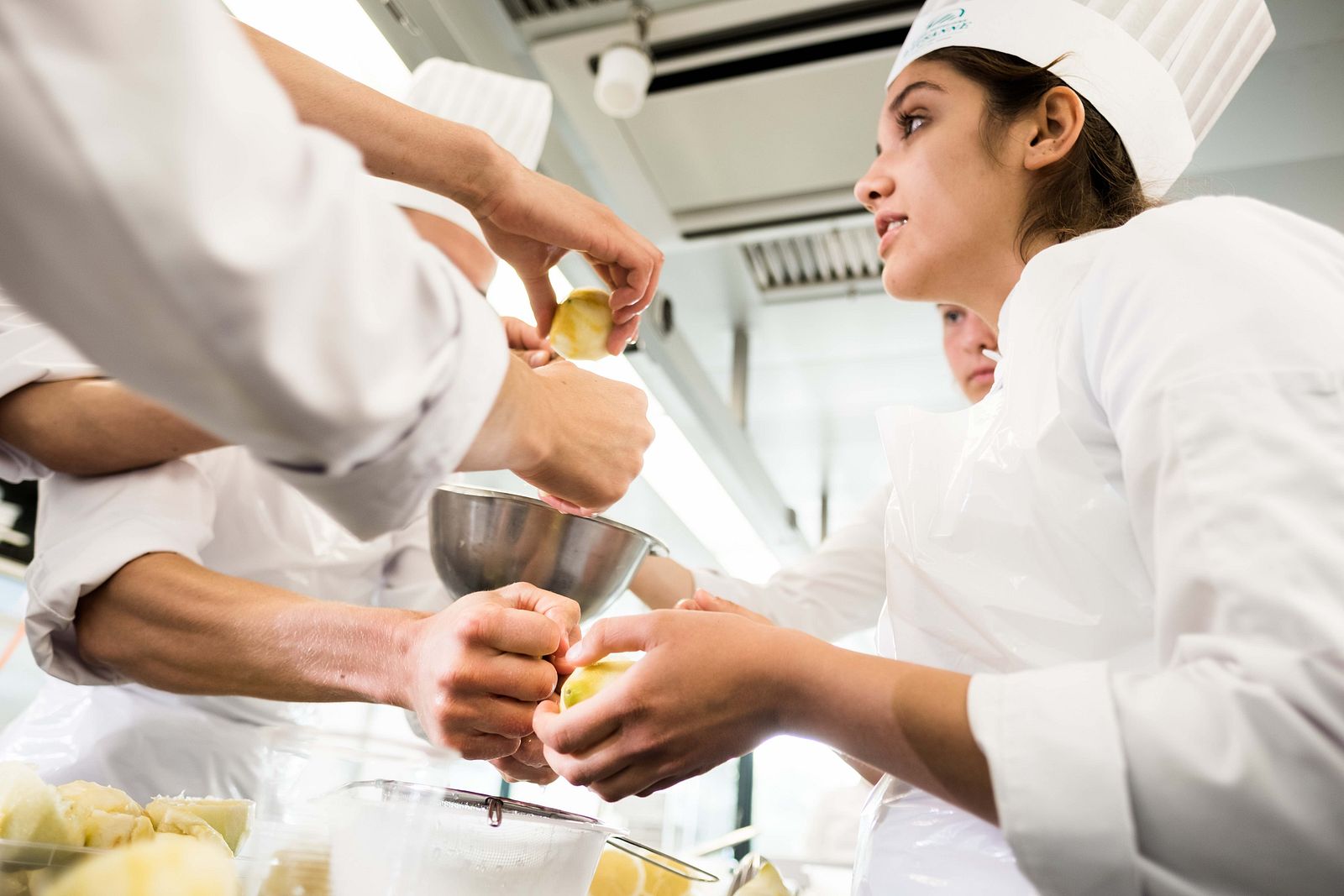 For potential students curious about experiencing EHL before committing, the school offers a Junior Academy on both of the campuses in Switzerland. Held both in the summer and during winter holidays, it introduces both business concepts and immersive opportunities in the hospitality industry.
The rapidly expanding opportunities for higher education amongst Vietnamese ushers in a variety of difficult decisions. While hospitality management may not align with traditional goals of becoming a doctor or lawyer, as the students at EHL prove, for many the choice is the right one. The school helps them grow to become well rounded, limit-pushing individuals with a wealth of opportunities and real-world advantages.
+41 21 785 11 11
Route de Cojonnex 18, 1000 Lausanne 25, Switzerland