Accompanied by the patter of footsteps on ceramic tiles and the soft hush of ocean waves, passing lavish lacquer paintings and 19th century furniture when making your way down to the balcony overlooking the beach feels like stepping back into an idyllic vision of a bygone era.
But it's not an imagined setting, rather one very much rooted in a specific person's memory.
Madame Catherine led the type of romantic life few people get to experience. Phu Quoc's cool breezes, stunning beaches and lush vegetation lured her grandfather down from China in the 19th century with dreams of establishing a pepper plantation. But after falling in love with the woman who would become Catherine's grandmother, the pair moved to Phnom Penh, where Catherine was born in 1935. She grew up in a glamorous colonial villa and savored summer vacations beside the Tonlé Sap Lake's placid waters, where her family's fishing fleet floated.
The dream-like existence came to an abrupt halt during World War II, when Japanese troops interned her entire family upon occupying the region. After the war, a return to her previous life spent indulging in imported luxuries and mingling with Cambodian royalty and foreign socialites was all too brief, as the region again fell into chaos and her family was forced to flee. Memories of her home and the elegant lifestyle that accompanied it, however, never left her thoughts. Eventually, she was able to return to Southeast Asia and recreate the atmosphere enjoyed during her halcyon youth.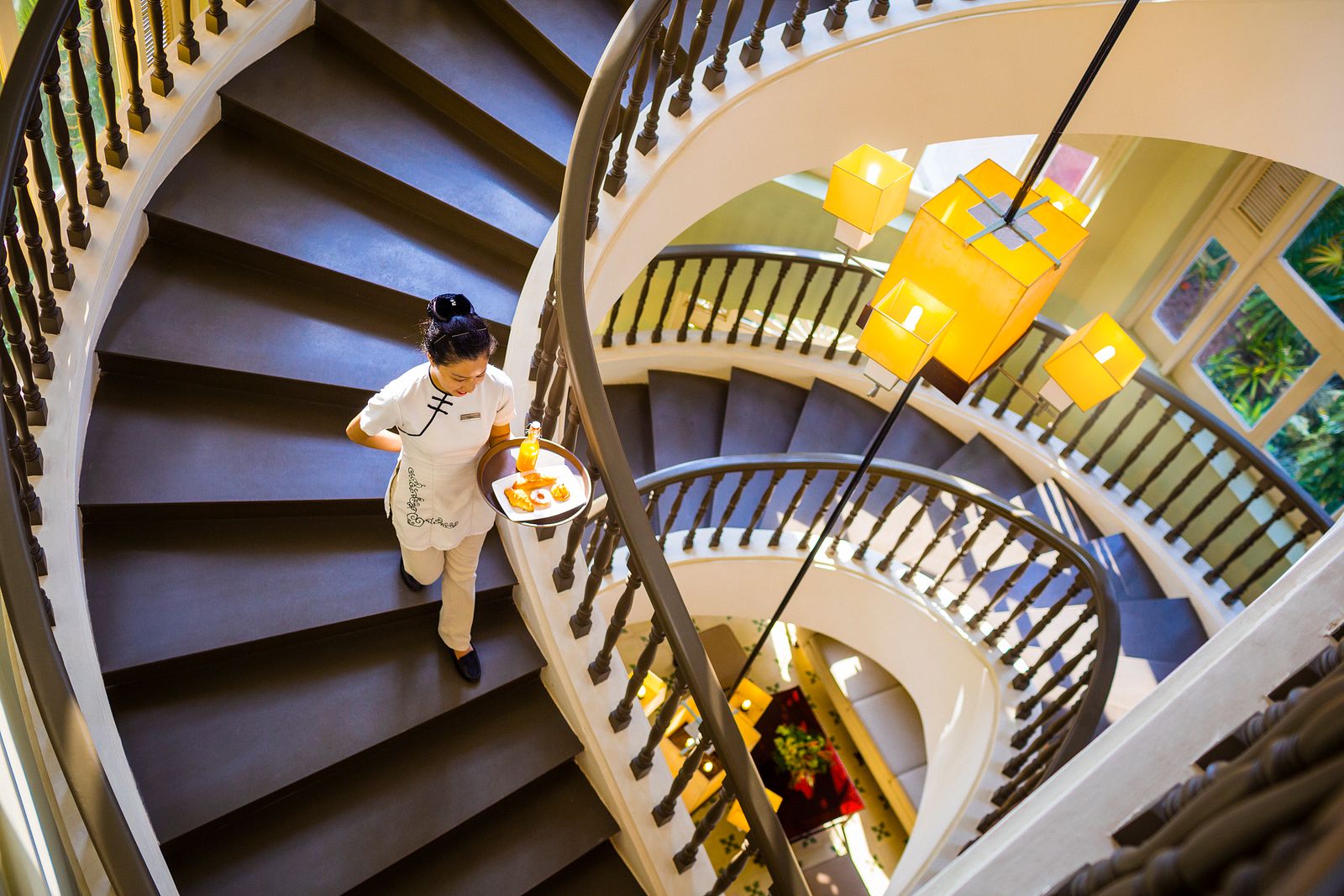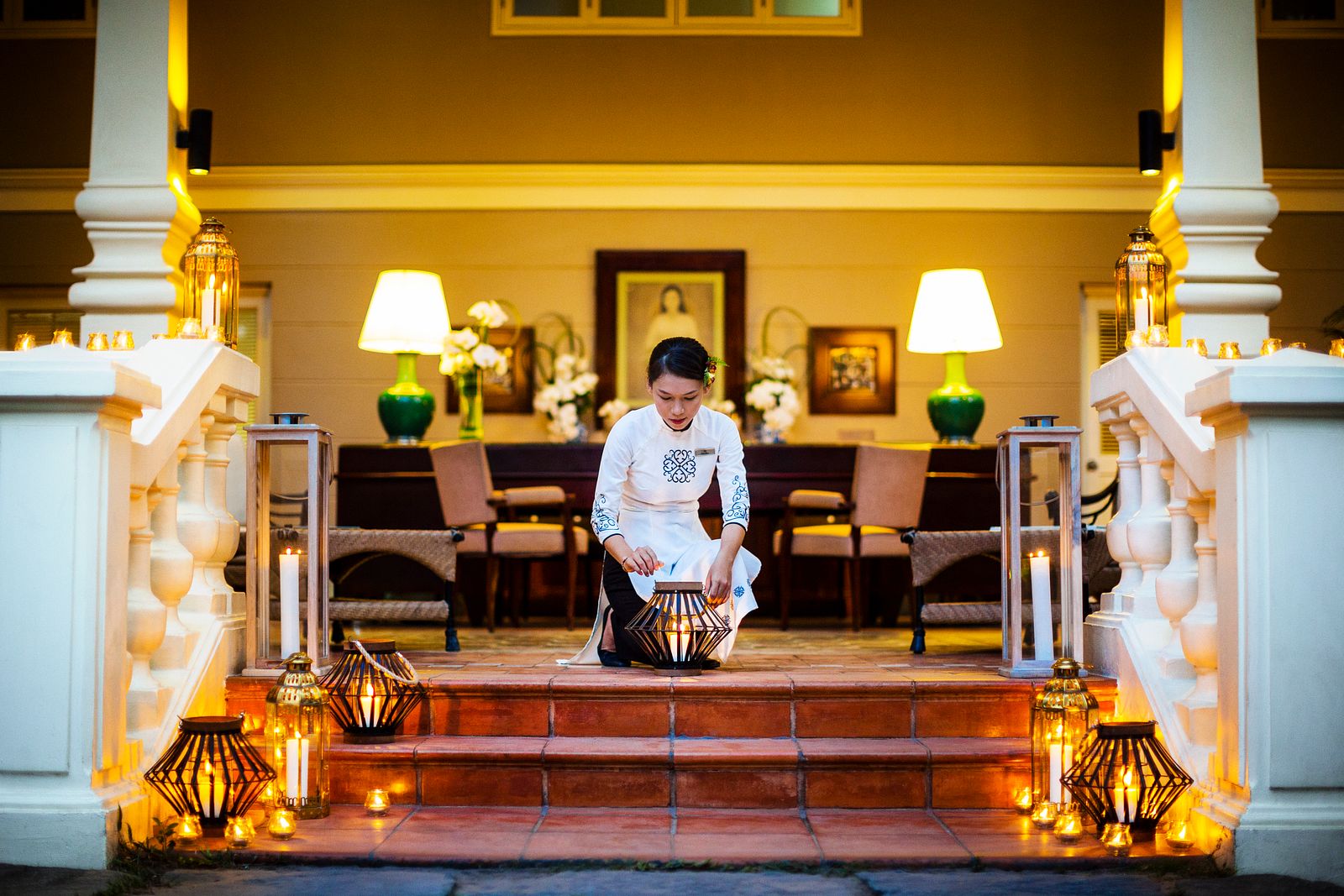 Madam Catherine first envisioned her Phu Quoc property as a private vacation and retirement escape and built an authentic colonial mansion that she decorated with items from her family's collection. She also wanted to share a setting she found so sacred, and 15 years ago she opened it to the public as a boutique resort. La Veranda Resort Phu Quoc invites guests to experience Indochine style and comfort rarely seen outside of movies or old photographs.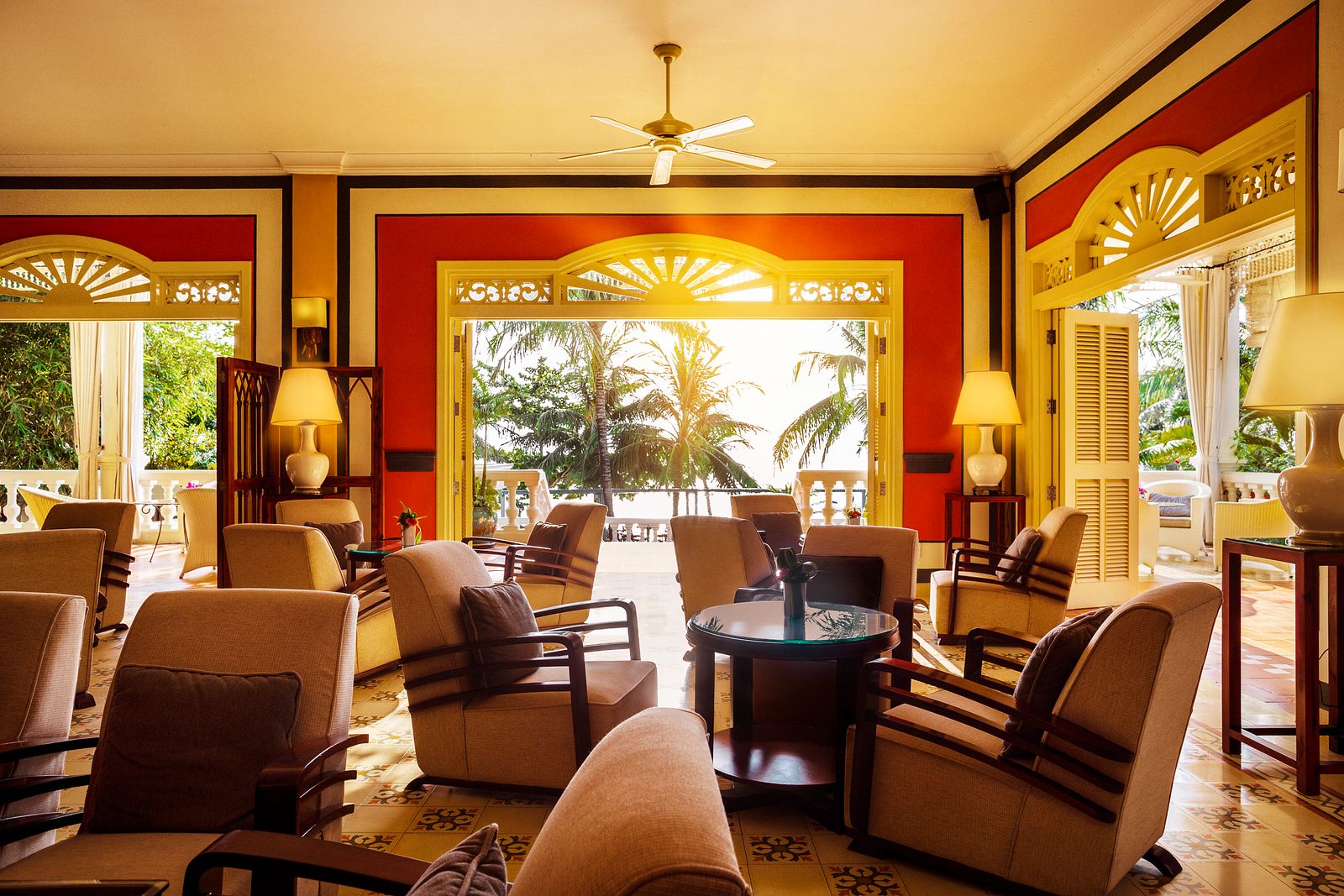 The spacious lobbies, lounges, restaurants and each of La Veranda's 70 rooms get their inspiration and, in some cases, specific furnishings from Madame Catherine's childhood home. Elegant four-poster beds, French shutters, and bathtubs accented with design motifs influenced by Buddhism emphasize luxury and the mingling of cultures. Personal touches include a large bust of Madame Catherine's childhood nanny and ceramic floor tiles made in the same Vietnamese family factory for more than a century. Quiet reading nooks with comfortable plush chairs and a grand staircase remind guests they are staying in a private residence, as much as a hotel.
Bright flowers and lush ferns surround the spacious ground's walkways and allow one to feel as if they are exploring a carefully manicured rainforest. Madame Catherine has a profound appreciation for vegetation, and when she expanded her garden she imported US$20,000 worth of plants from French Polynesia. However, a sudden storm sank the entire shipment, so she quickly sourced another. The garden is now home to a variety of indigenous and tropical flowers including orchids, birds of paradise and a certain type of pandan plant that had never been grown in Phu Quoc before.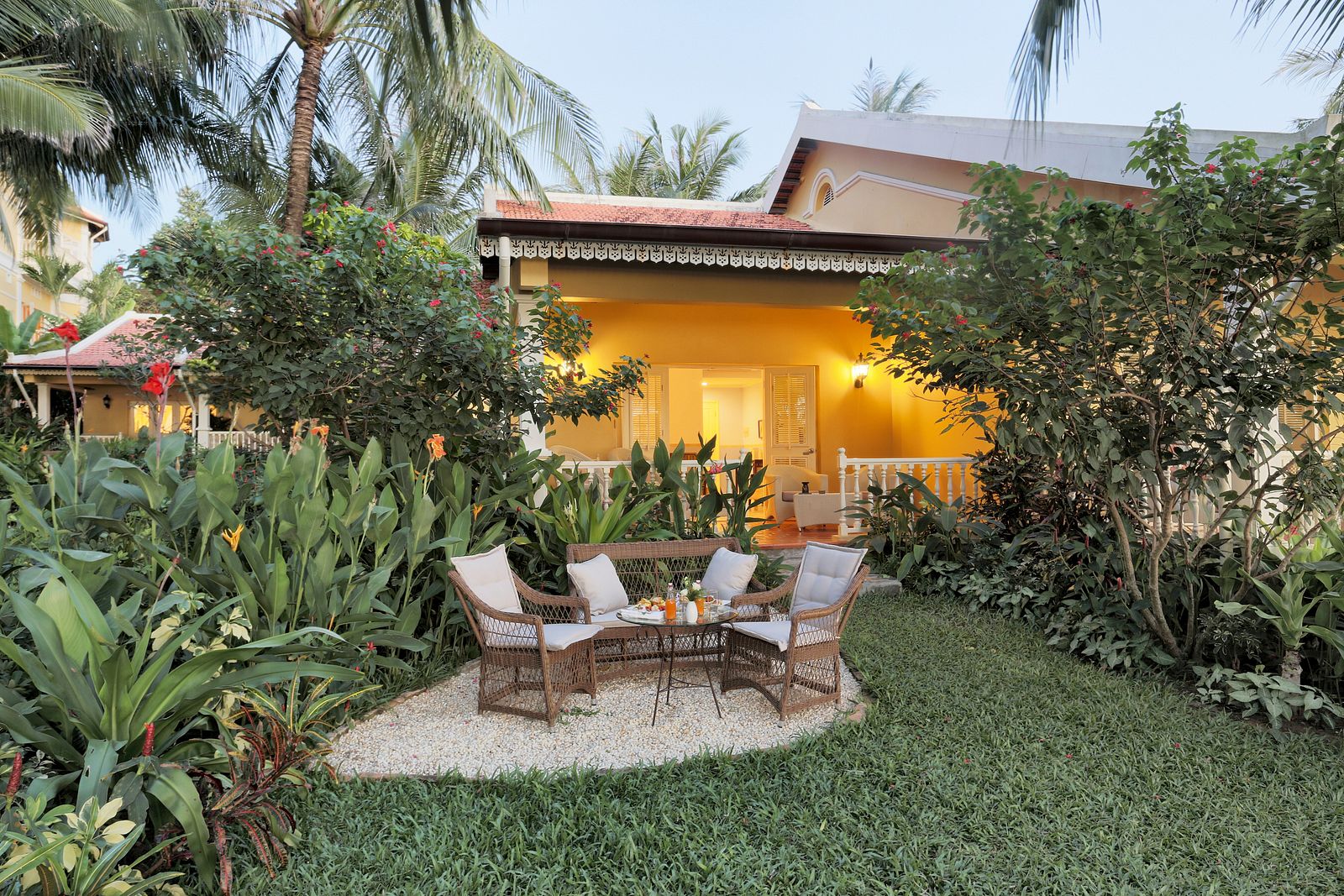 Beyond merely admiring the time period's aesthetics, La Veranda ushers in the type of luxurious leisure activities Madame Catherine and her privileged peers enjoyed decades ago. In addition to the private beach, with its carefully tended sand, the boutique resort features a sleek outdoor saltwater pool, fitness center and daily complimentary yoga classes. And while it feels like a remote retreat thanks to the design and gardens, it's conveniently located in the southern part of the island with easy access to a multitude of outdoor experiences, including the bustling night market, museums, fish sauce and pearl factories and a soon-to-open water park.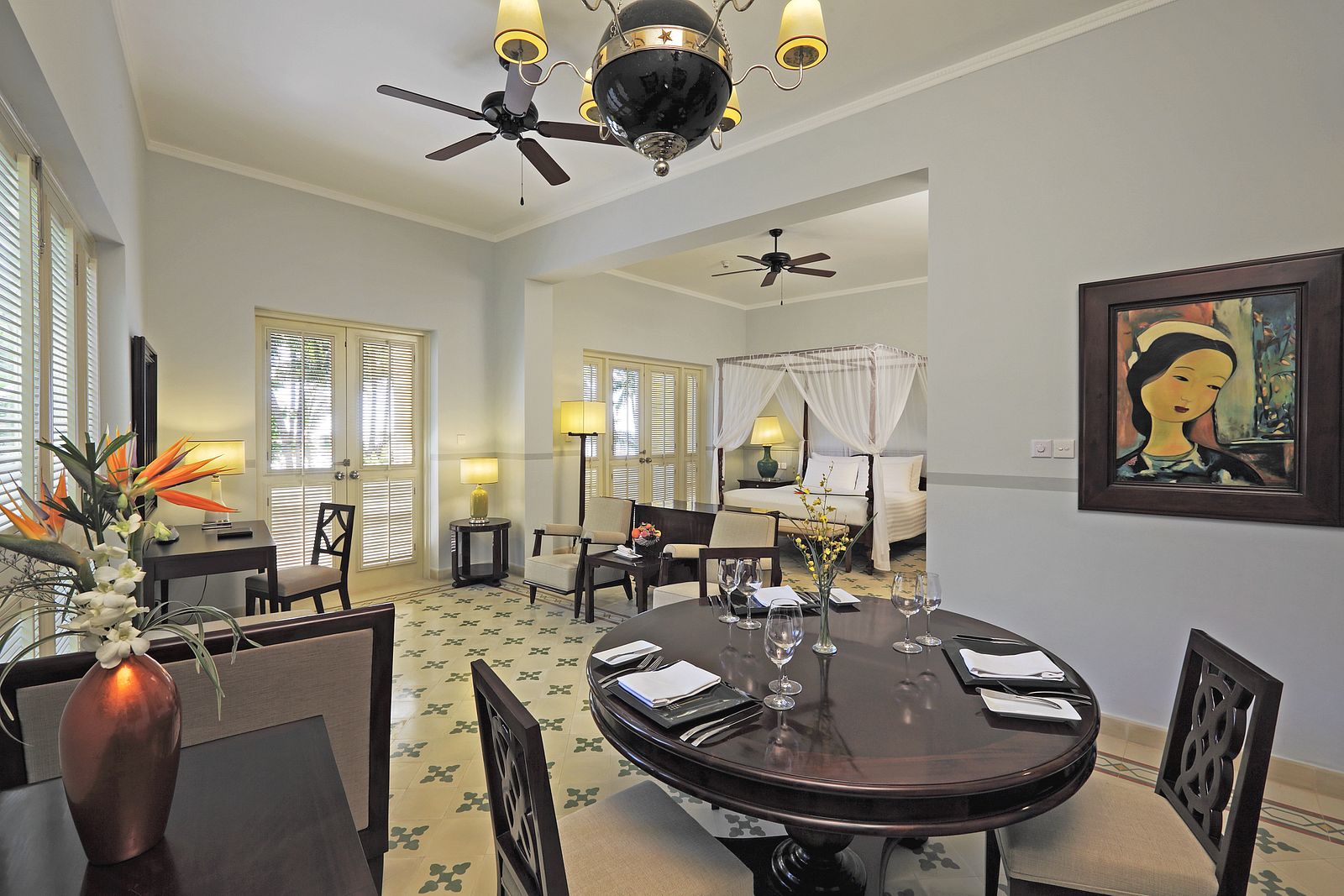 While Madame Catherine certainly indulged in a variety of relaxing massages in her younger years, the knowledge and technologies featured in spas have developed greatly since then, and La Veranda's recently re-built wellness facilities reflect these advancements. A variety of treatments utilize oils and lotions made with herbs and spices grown in the resort's organic garden, as well as recently imported saunas and Japanese bathtubs. The venue also prides itself on holistic multi-day treatments that involve specially tailored nutrition plans and education sessions led by global experts so as to foster wellness of the mind and spirit, as well as the body.
Exemplifying meals served on colonial tables, the menus at the resort's two restaurants draw from European and Vietnamese cuisines. Madam Catherine's presence is felt throughout, including a white chocolate cheesecake made according to her daughter's recipe, the authentic Cambodian lpouv sangkya dessert she enjoyed as a child, and her personal favorite, Vietnamese caramelized pork. The Peppertree and Le Jardin restaurants import a variety of meats, cheeses and ingredients from abroad and also make daily trips to local markets and fishing ports to ensure freshness and seasonal specialties.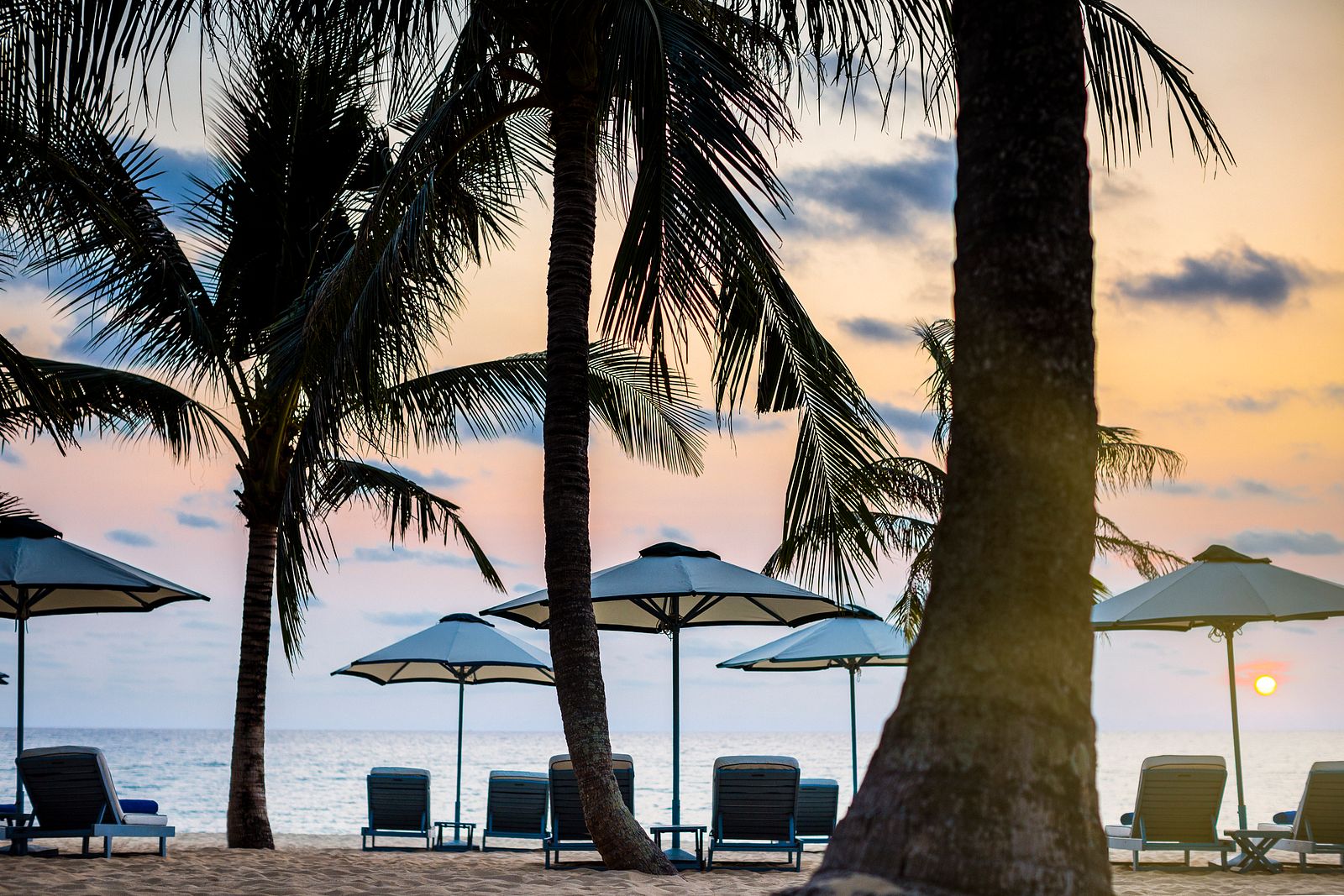 Phu Quoc's picturesque beaches and convenient location has led to a large influx of tourists. La Veranda is unique, however, in its ability to allow guests to not only travel across geography, but also through time. The genuine reverence Madame Catherine has for her youth, and the time period's style, resonates throughout the property and gives visitors a rare chance to step into an idyllic imagining of the past.
Phone Number: 297 3982 988
La Veranda | Tran Hung Dao Street, Duong Dong Beach, Phu Quoc

\