Vietnam is blessed with a long coastline that offers a plentitude of beaches, but as the nation's tourism industry rapidly develops, travelers are increasingly discerning about beaches. Phú Quốc's Khem Beach satisfies those looking for a secluded and natural stretch of sand and sea.
Located about 25km south of Dương Đông Township, this "secret" beach was only revealed to the public in 2009, after the military relinquished its holdings in the area. Thus, on an island known for its outstanding beaches, Khem Beach has managed to stand out, even representing Vietnam on the top 50 list of the most beautiful beaches in the world voted by Flight Network in Canada in 2018.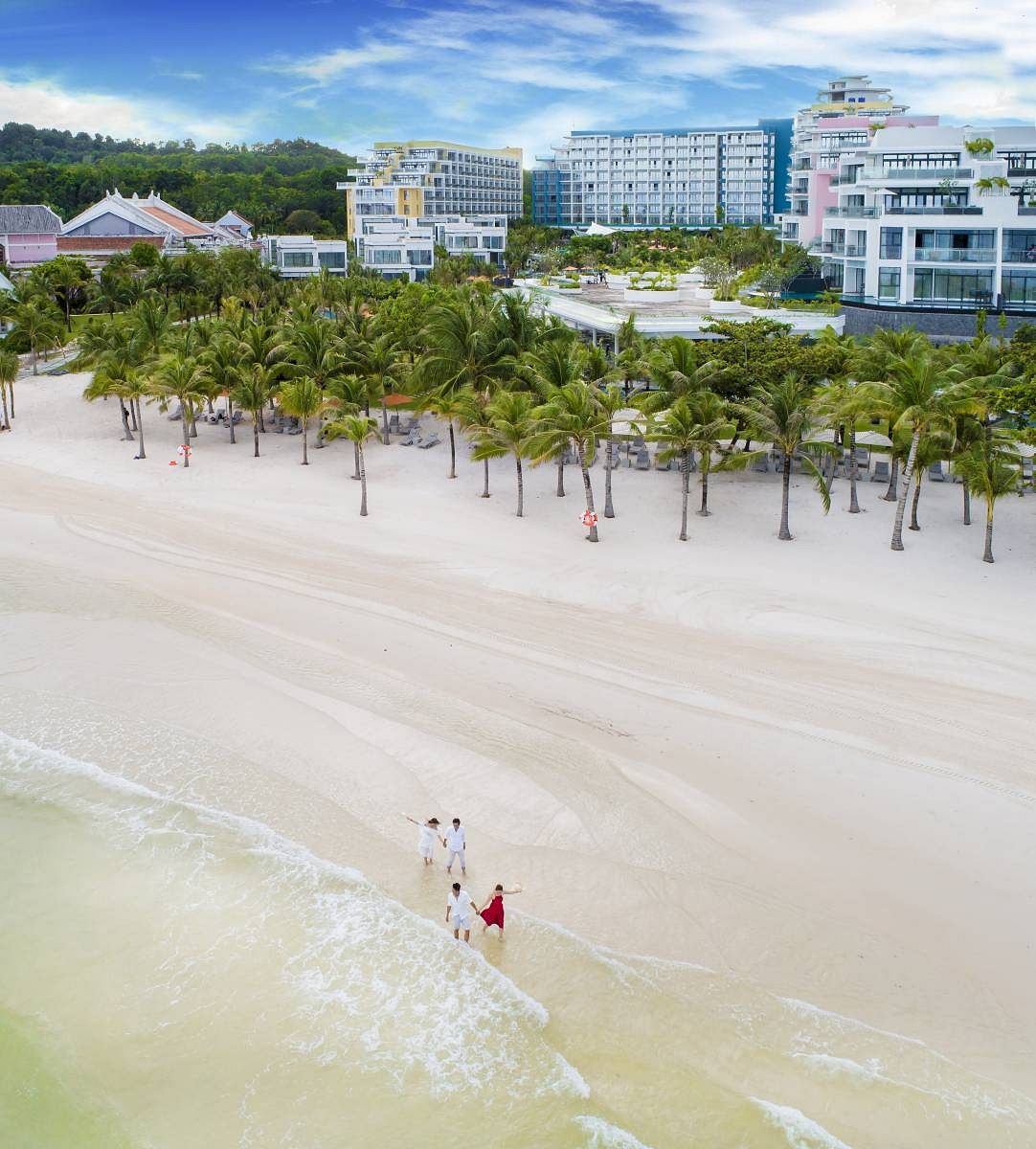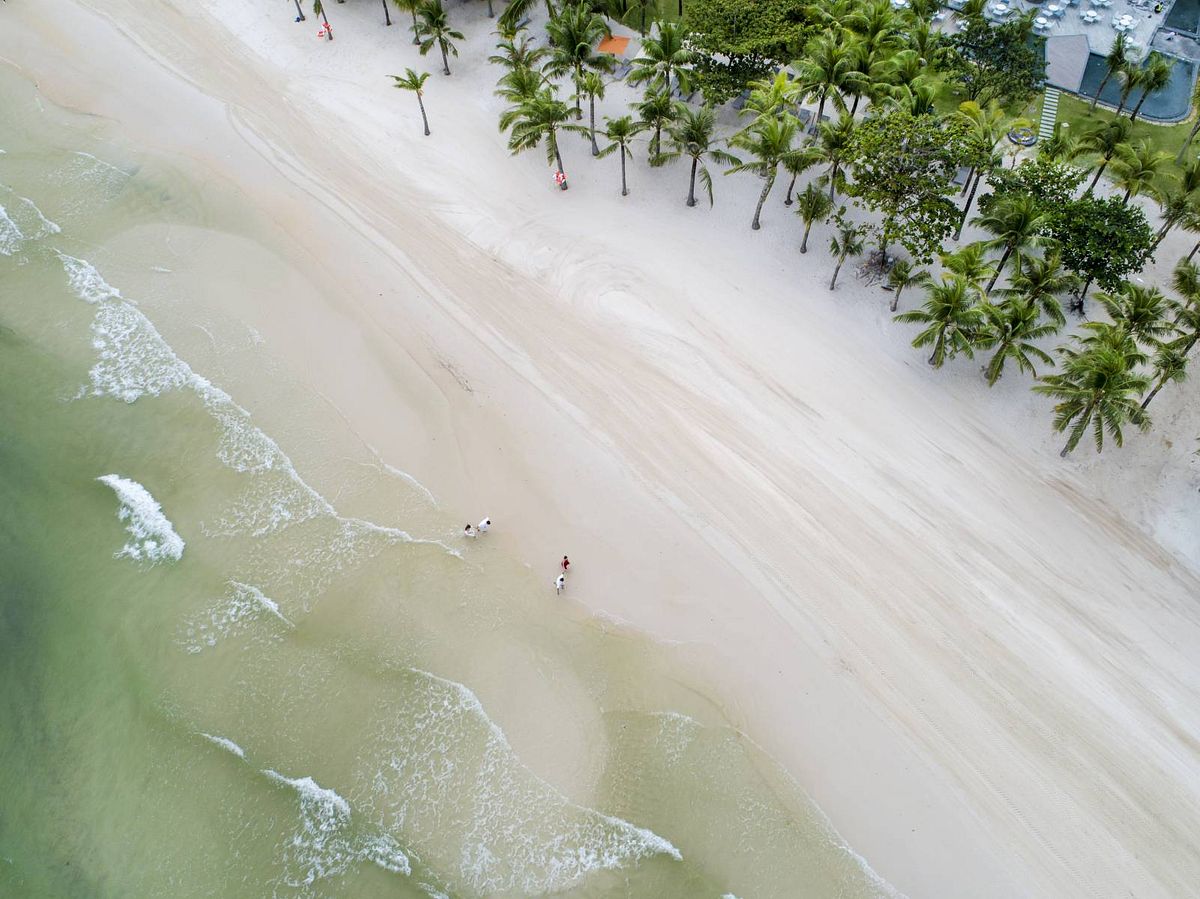 Saigoneer has been to Phú Quốc many times — with family, close friends and even on solo backpacking trips. At one point, it felt as though there was nothing new to experience, but we realized our ignorance when we first set foot on Khem Beach in the south of the island. The area is in close proximity to the quartet of famous islands, namely Móng Tay, Hòn Mây Rút, Hòn Thơm and Hòn Buồm. It is also a convergence of historical sites, the most notable of which is Phú Quốc Prison, which gives visitors not only the opportunity to snorkel around inspiring coral reefs, or unwind on fine white sand but also to learn about the human history of the storied island.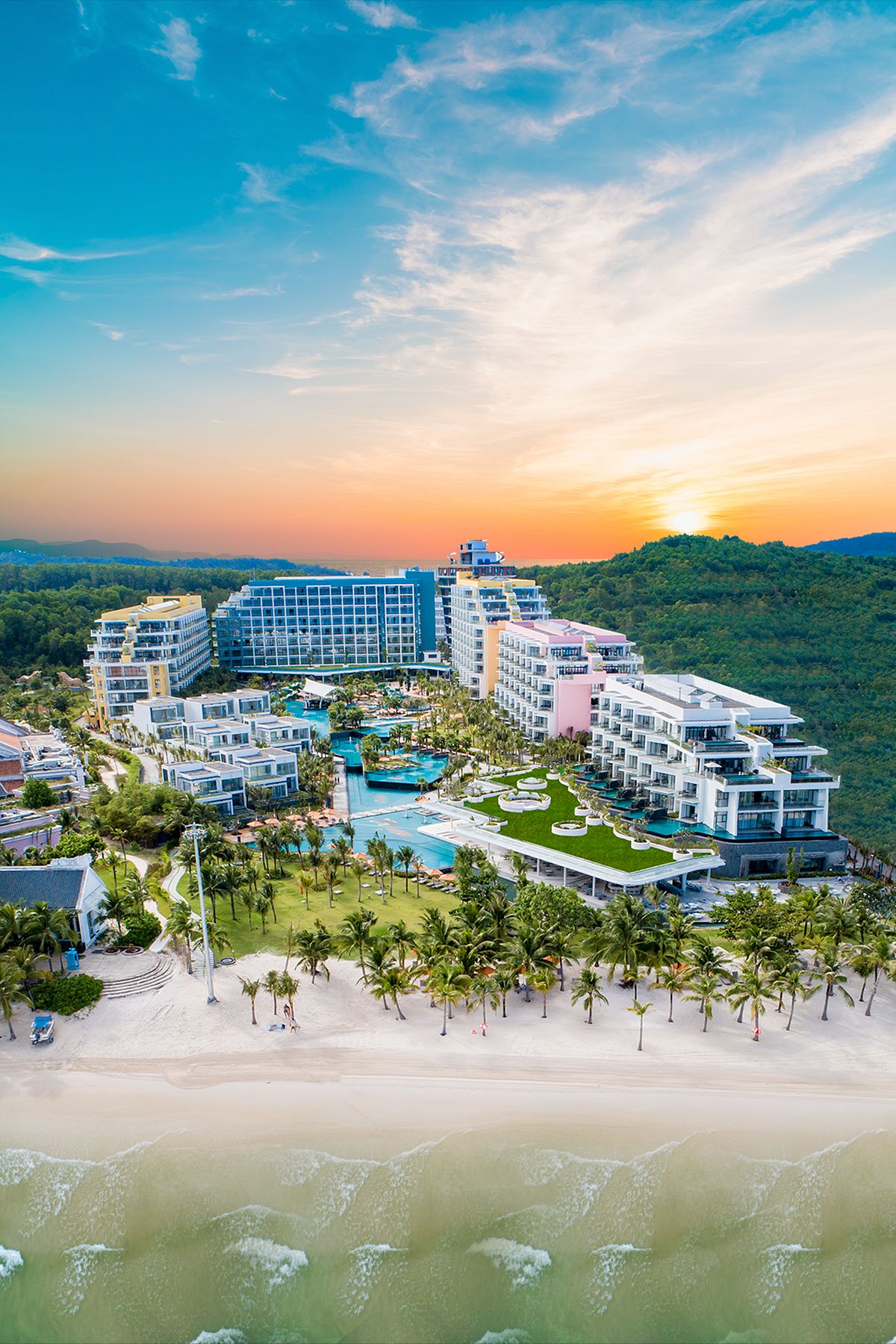 Separated from the central town's raucous chaos, Khem Beach blesses visitors with its natural marvels: the sound of waves lapping as soft as breaths of wind and luxuriant coconut trees lining silky white sand beneath bird song. The calming character of the area sets one's mind at peace. There you can just "be."
Hiding in a small bay, Khem Beach stretches between two gentle hills and offers an infinite view of the ocean; a perfect spot to admire the pink dawn sun reflecting on the glimmering water. You can recline and wait to witness schools of small fish breaking above the water's surface or stroll along the rocks dotting the beach to find a shallow water ecosystem populated with sea urchins, oysters and fearless fish. Such mini adventures are a nice preamble to a relaxing breakfast.
Khem Beach still retains a semblance of wilderness even though it was opened during a phase of rapid development on the island as hotels and resorts attempt to balance economic pursuits with preservation. Amongst the 5-star hotels with international standards recently built on the beach, Premier Residences Phu Quoc Emerald Bay Resort stands out for its careful simplicity.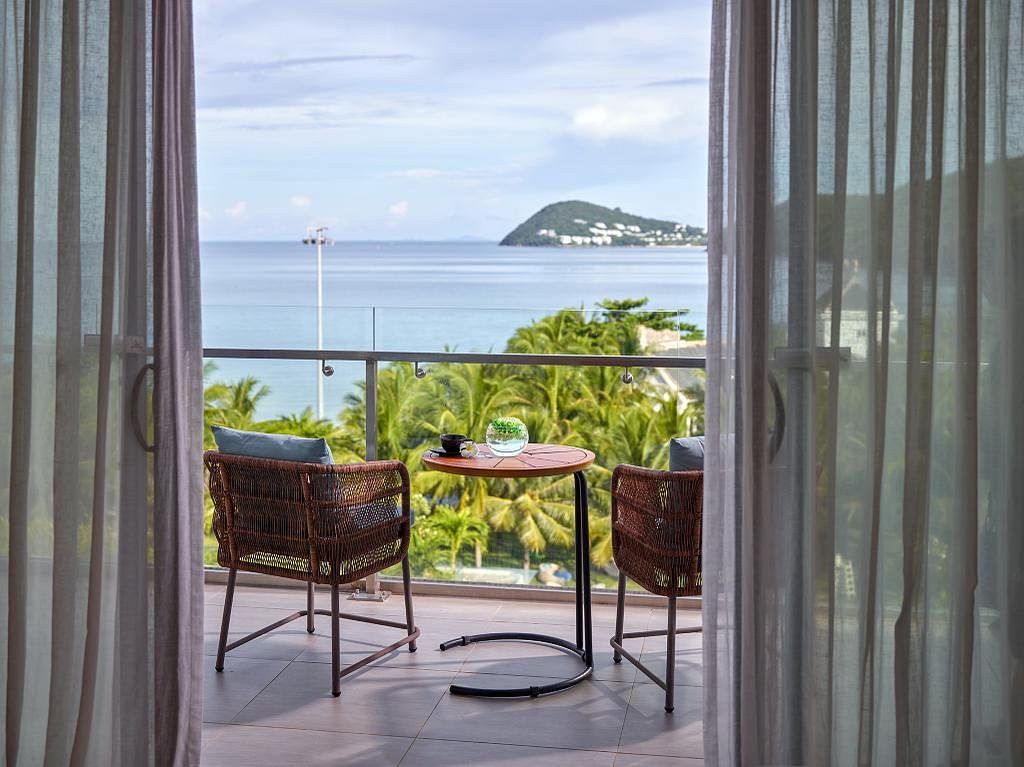 With 745 luxurious rooms and suites overlooking the endless jade ocean, Premier Residences Phu Quoc Emerald Bay Resort is a favorite of families, groups of friends and even adventurous solo travelers. Each room and suite is meticulously designed so as not to intrude on the unspoiled natural atmosphere at Khem Beach. Its close proximity to the island's cable car and a wide range of water sports from beach volleyball to kayaking and coral diving ensure that there is always something to do.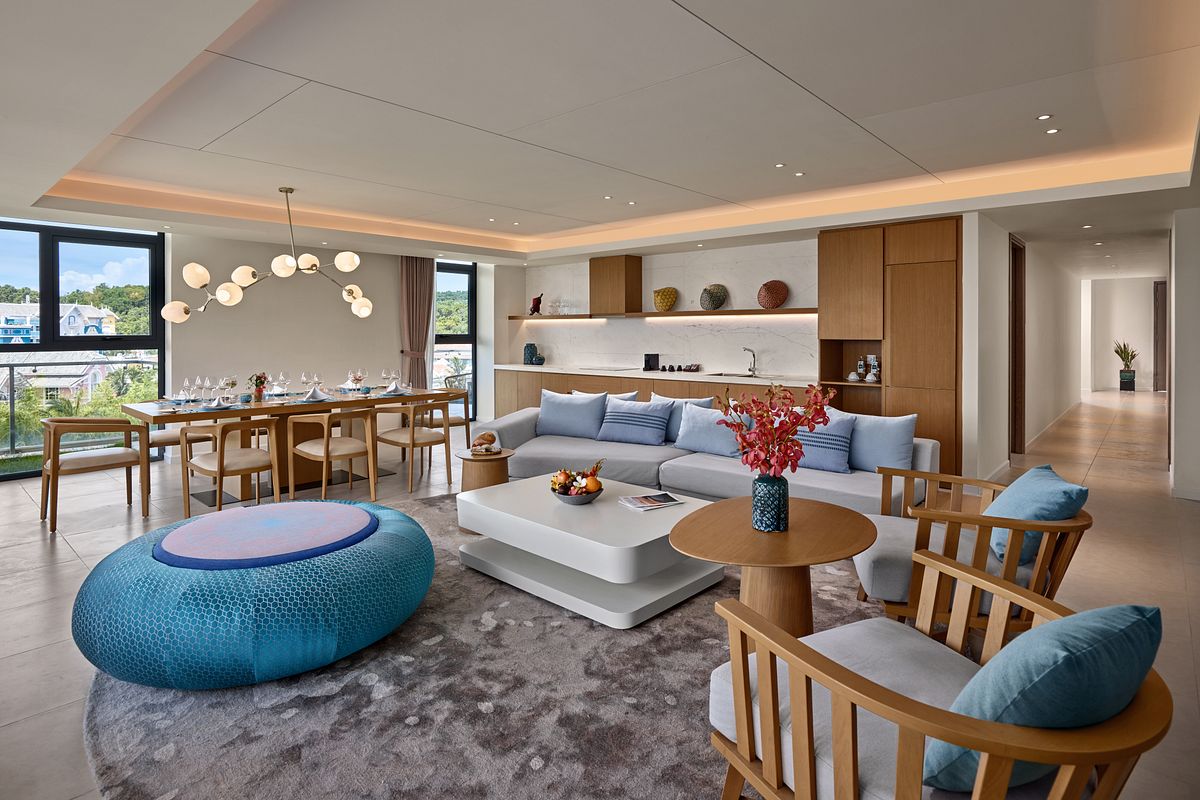 Located between the infinity pool and the beach stands the Clubhouse restaurant which gives you the chance to "eat with purpose," by focusing on healthy meals. The menu features information about the items such as their caloric values and nutrition information. In addition to traditional Vietnamese and Western dishes, Clubhouse restaurant treats diners to hot rock cooking and slow-cooked meat and you can indulge in fresh seabass and prawns served with rice wine after an aperitif, for example.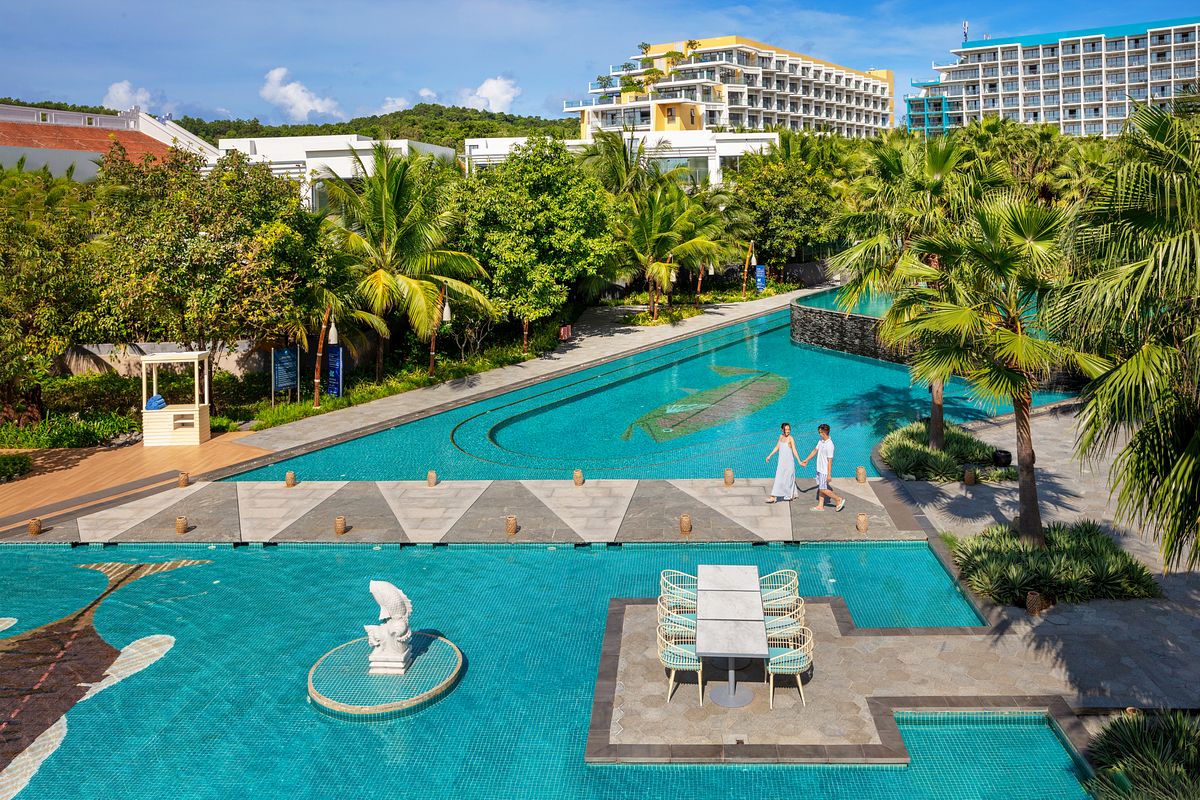 If you visit Premier Residences Phu Quoc Emerald Bay Resort on the weekend, don't miss the Sunset Market which includes street foods prepared by skilled in-house chefs on the lawn of the Clubhouse restaurant. The fair also has entertainment activities for families or groups of friends.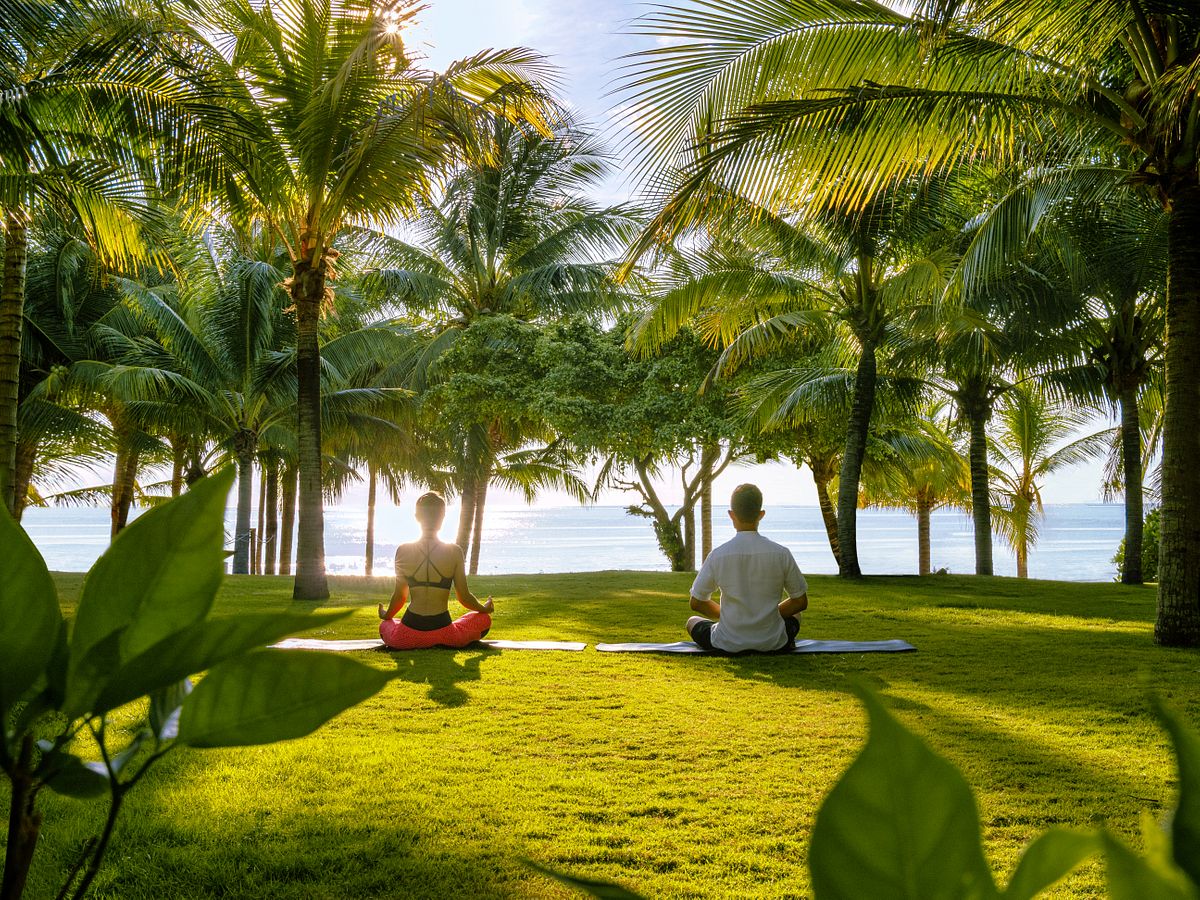 Vietnam is spoiled with vacation destinations, from cozy highland nooks to cities thrumming with activity to relaxed coastlines soaked in sun. But selecting a location is only half the task of ensuring an ideal vacation. Within one geography there are numerous accommodation options that can differ greatly. At Premier Residences Phu Quoc Emerald Bay Resort, you can savor a quiet beach, relax in understated luxury and treat your mind and body well.
Premier Residences Emerald Bay Resort Phu Quoc's website
Premier Residences Emerald Bay Resort Phu Quoc's email
(+84) 0 297 392 7777
Premier Residences Phu Quoc Emerald Bay Resort Resort | Khem Beach, An Thoi, Phu Quoc, Kien Giang.