Like a giddy child excited to show off his new toys, Chef Pedro Goizueta spread seed packages across a table on Kiba's breezy terrace.
Cilantro, chard, curly kale, Chinese mustard, pak choi, dill and zucchini: the selection he carefully chose from a local company lies at the heart of the trendy new tapas restaurant. But the plant Pedro is most excited to talk about is the Vietnamese basil. Compared to the type he grew up with in his native Spain, the local variety is crunchier, stronger and has a delightful tinge of cinnamon in its aroma. Its frequent appearances on Kiba's menu embodies the restaurant's commitment to local ingredients, creativity and an embrace of the sometimes unexpected.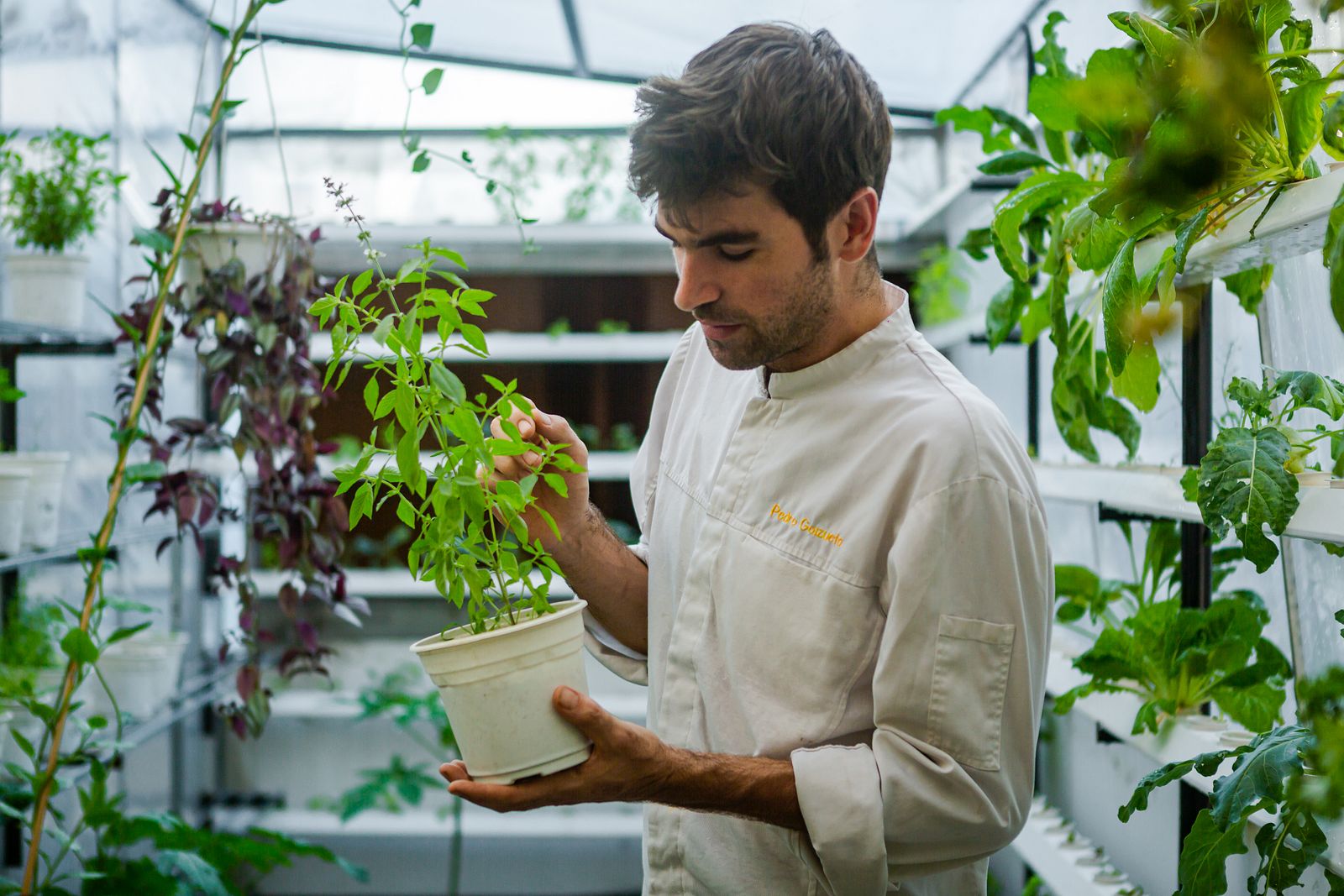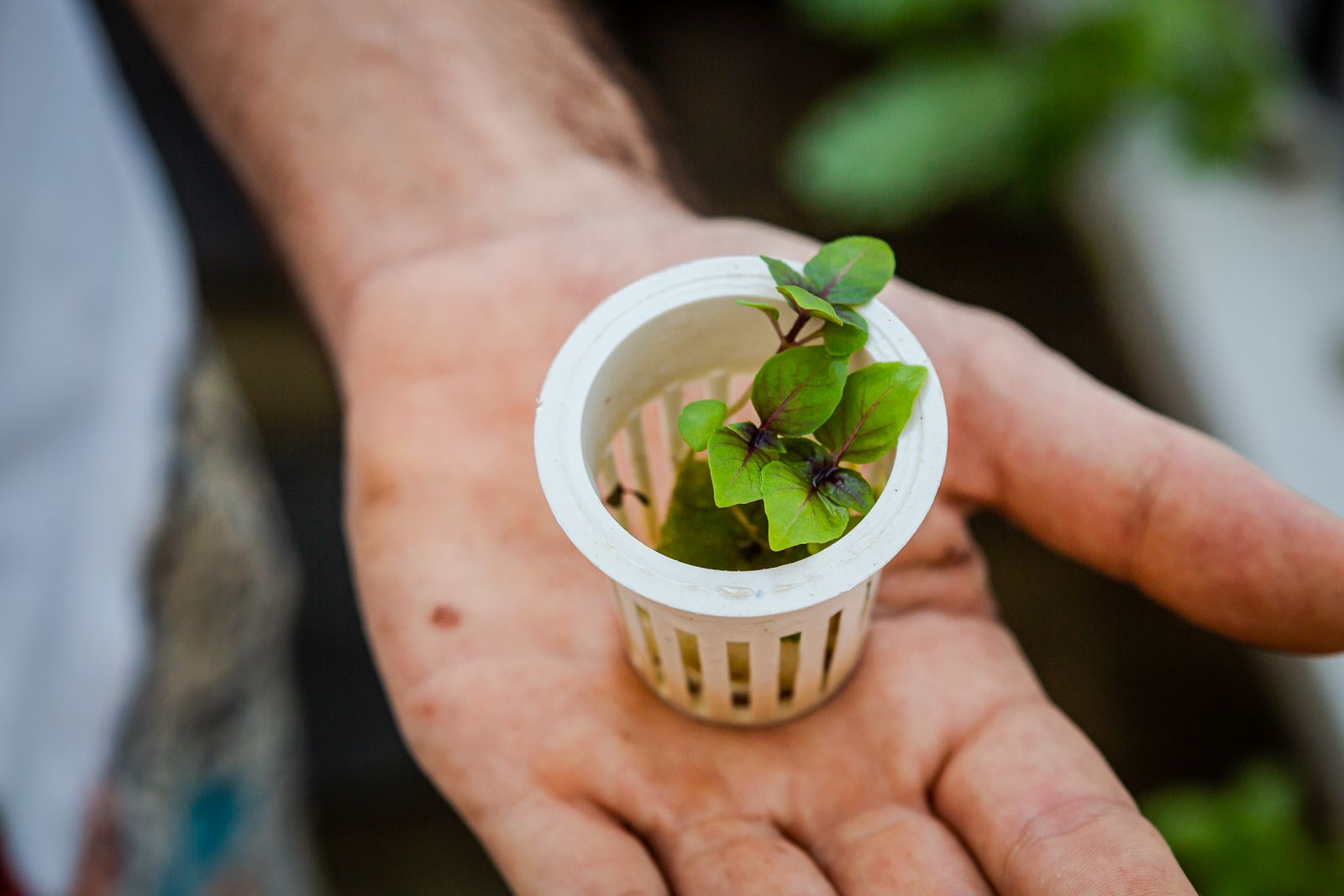 Pedro grows the basil in the spacious, custom-built rooftop hydroponic garden where he spends the first 45 minutes of every day, checking the tiny sprigs and giving them "a bit of love." The plants meet nearly all of the restaurant's garnish and herb needs, including the fish tacos Saigoneer tasted during our visit earlier this month. The tender portions of smoked salmon placed between rice paper with smoked fennel and dipped in creamy cashew pesto sauce achieve a refreshing earthiness thanks to the addition of the herb and can be found nowhere else in the city.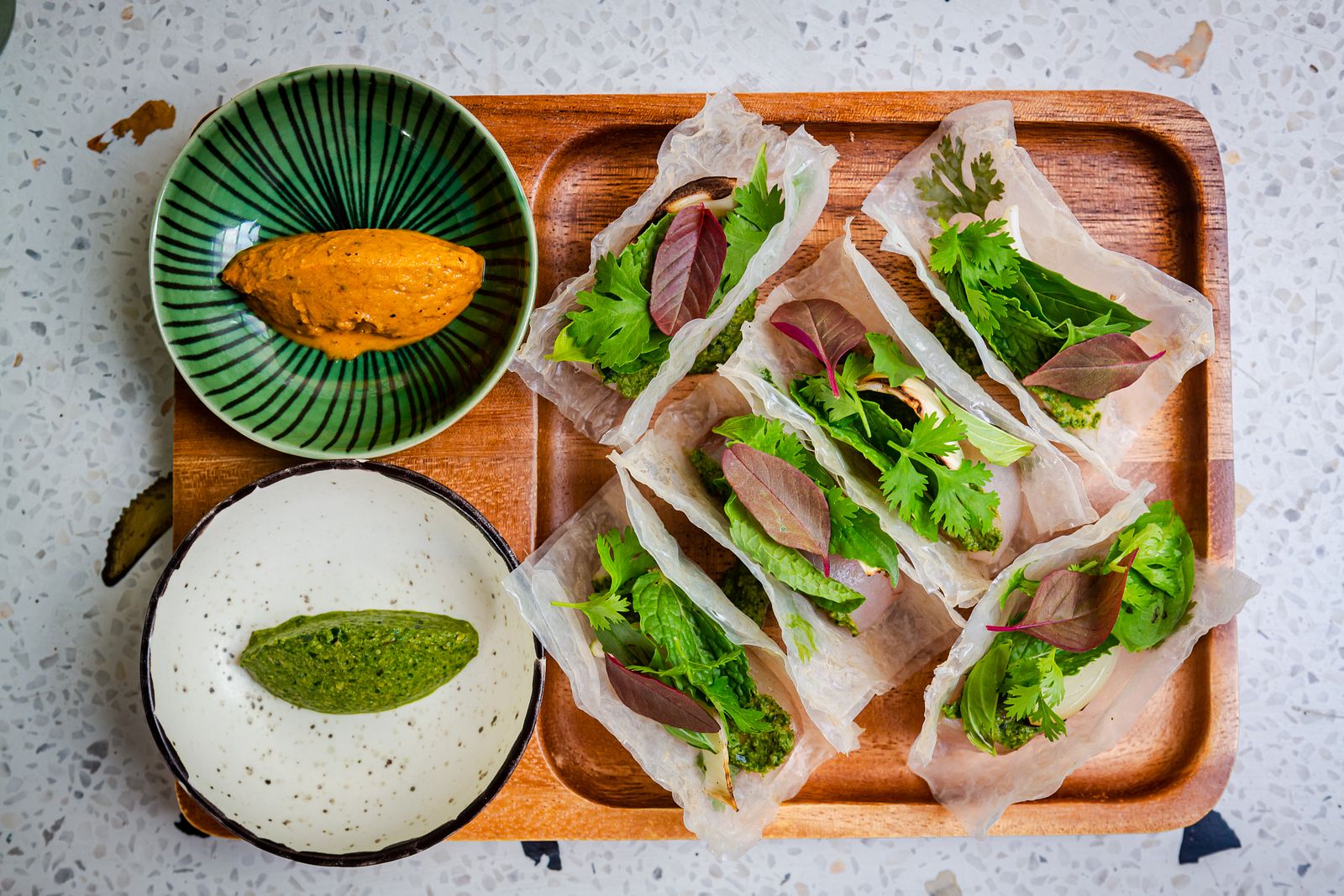 A Portmanteau in Name and Taste
Situated in Pho Duc Chinh, District 1's woefully under-appreciated former financial district, in many ways Kiba exemplifies the current trends and future aspirations of Saigon's dining scene. Both a portmanteau of kitchen and bar, as well as a nod to the Vietnamese words for three and a term loosely translated to doing something well, its an apt name for a restaurant founded by three friends representing different backgrounds.
Pedro met front-of-house manager Donato Diez in hospitality school in Spain. After hearing about the splendors of Vietnam, they took a month-long motorbike trip and quickly fell in love with the country. Once they decided to move here, Pedro landed a job in the kitchen of a successful tapas restaurant, which is where he met Van Ha, who was looking to redesign the menu of a bar she had recently opened. The more the three worked and ate together, the more they dreamed about a venue that would allow them to indulge in their collective creativities.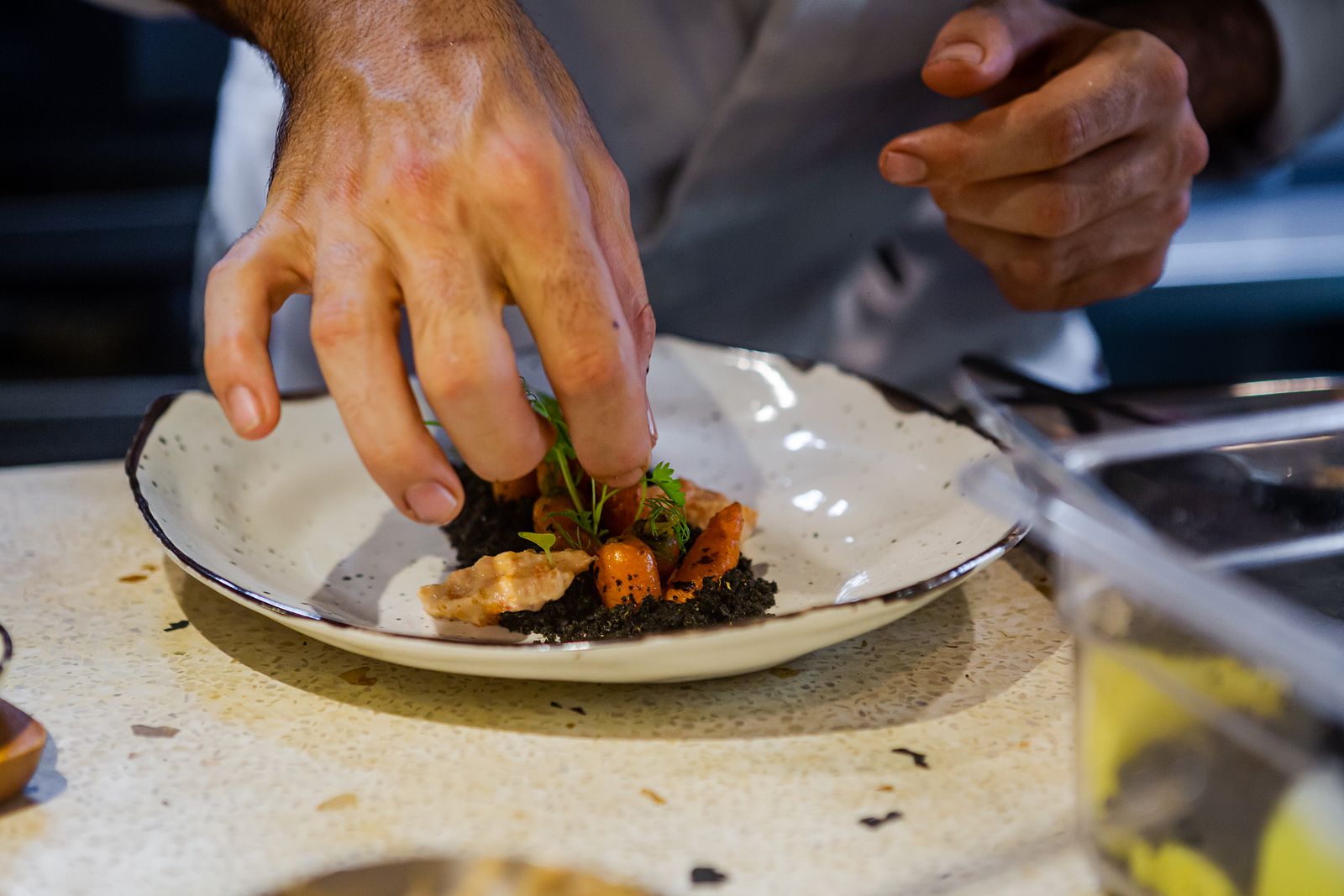 Fusion is as obnoxious a term for food as corduroy is a fabric for a bathing suit, and is thus ill-suited to describe Kiba's cuisine. Borrowing from and combining a variety of culinary traditions with no regard for pretentious interpretations of authenticity, the items simply have to taste delicious and make use of the best easily-obtainable goods.
Pedro developed an appreciation for using local ingredients like Vietnamese basil during his time working in Michelin-starred restaurants in Europe. The popular "kilometer-zero" concept was leading chefs to tailor all types of cuisines to the meat, fish and produce they could obtain from nearby farms and markets, and he quickly understood how doing so resulted in fresher, more ethical meals. It explains the fish taco's use of rice paper in place of tortillas and cashews instead of pine nuts for the pesto sauce, as well as the rich beef rendang that relies on rib and not leg meat and is served with coconut rice.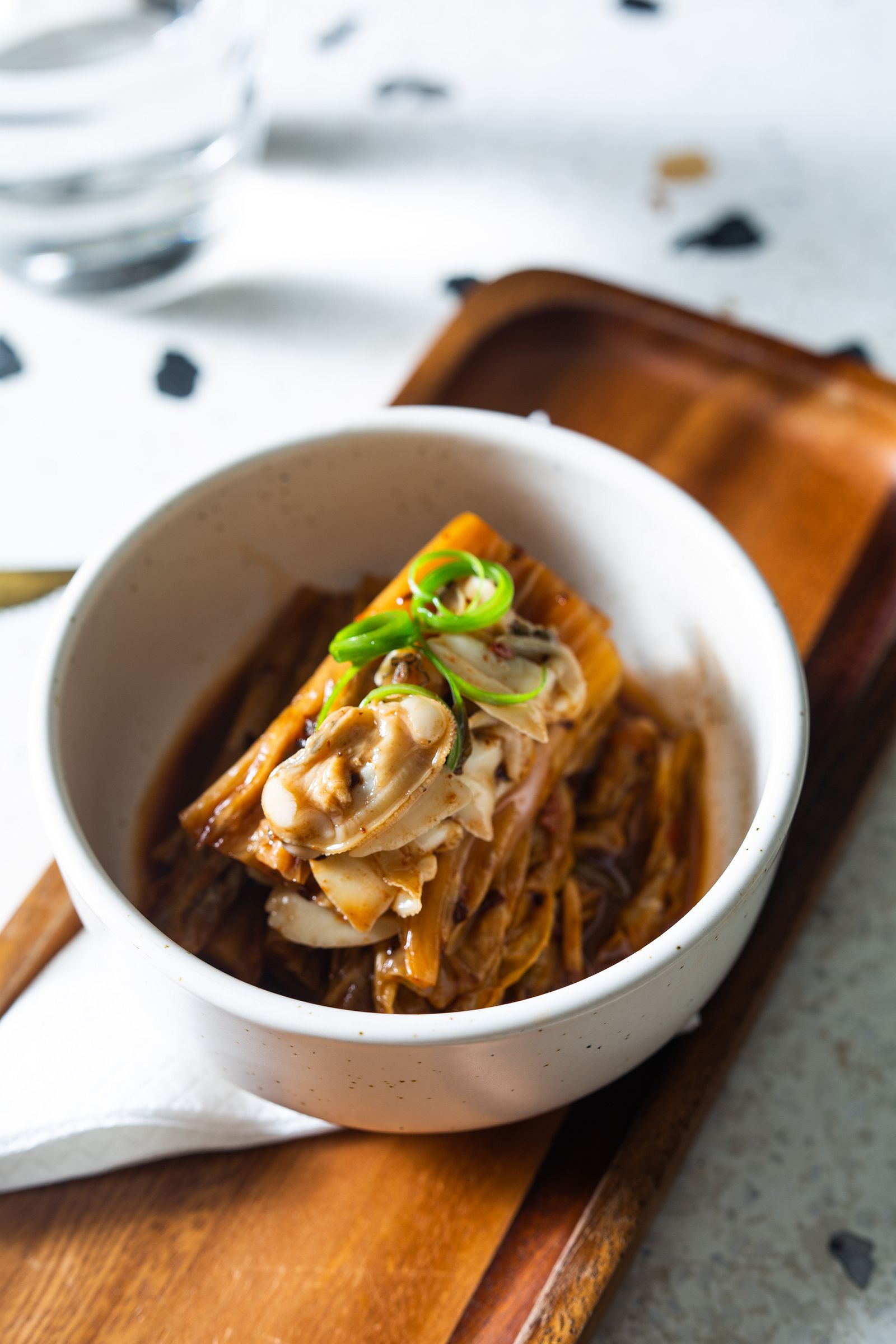 Tapas is another trendy word that invites eye-rolls when critics bicker over its bona fides. While noting its rich tradition in Spain, including a favorite origin myth that involves a bumpy road, a king that loved to drink and a slice of chorizo to guard against spilling, Pedro applies the term liberally at Kiba. He simply prefers to serve small portions because the shareable style accommodates both starving patrons and guests who only want a small snack to accompany a drink. They also allow one to try a variety of flavors in a single sitting.
Smoke is in Kiba's DNA
"Food roasted over open flames was the first way humans ate cooked food; you have to like it, it's in your DNA," Pedro said when asked why so many of the dishes involved smoked meat or seafood. Indeed, the rich, umami-slick greatness of smoked food is hard to deny. Using a custom-built smoker machine prominently placed behind the open bar, Pedro prepared one of Kiba's signature dishes: crispy smoked prawns.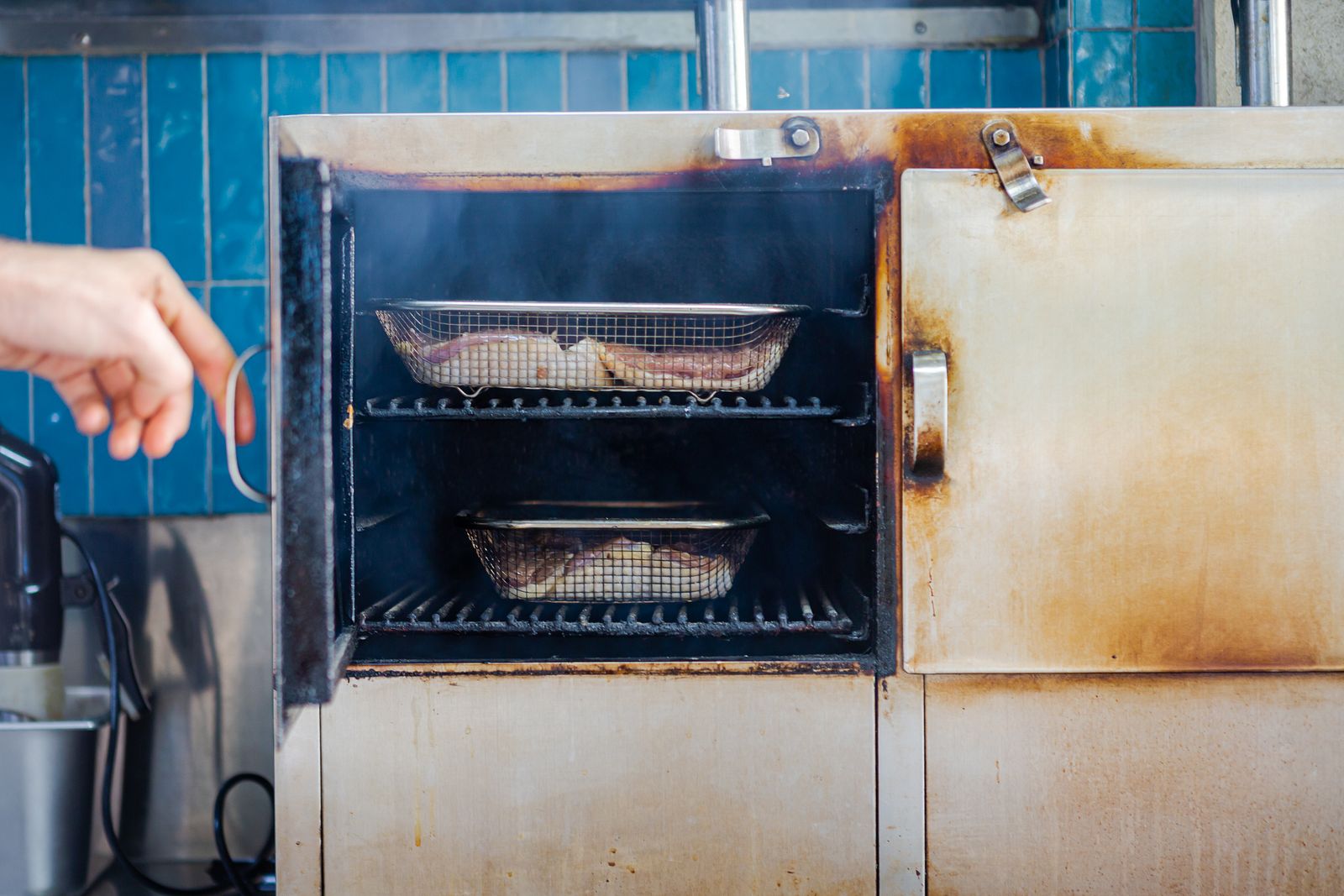 The crunchy tempura prawn heads perfectly complimented by a tangy lime aioli are served beside the smoked bodies. Selected fresh from the local market, they are flash-frozen before being peeled and cleaned, because the restaurant's belief in ethical consumption extends to how animals are killed. Similar care is taken with the beef rendang, which is cooked with beef fat and strained and emulsified three times to ensure an extra silky curry.
In addition to smoked items that appear on the regularly rotating menu, like duck served with pickled papaya and the chili sauce served with the fish tacos, Pedro is constantly experimenting with new ways to use the cooking method, including smoked watermelon.
This sense of innovation extends to the drinks, too. While they focus mostly on simple cocktails that avoid syrups and heavy use of sugars, Donato recognized how vermouth was replacing sangria in Spain and started making his own. Like all items at Kiba, their version adds local pomelo skin and herbs obtained from the Chinese market to the fortified wine. Our Korean intern noted how the addition of these spices particularly will appeal to Korean and Japanese patrons in particular because it echoes the flavors found in traditional medicines.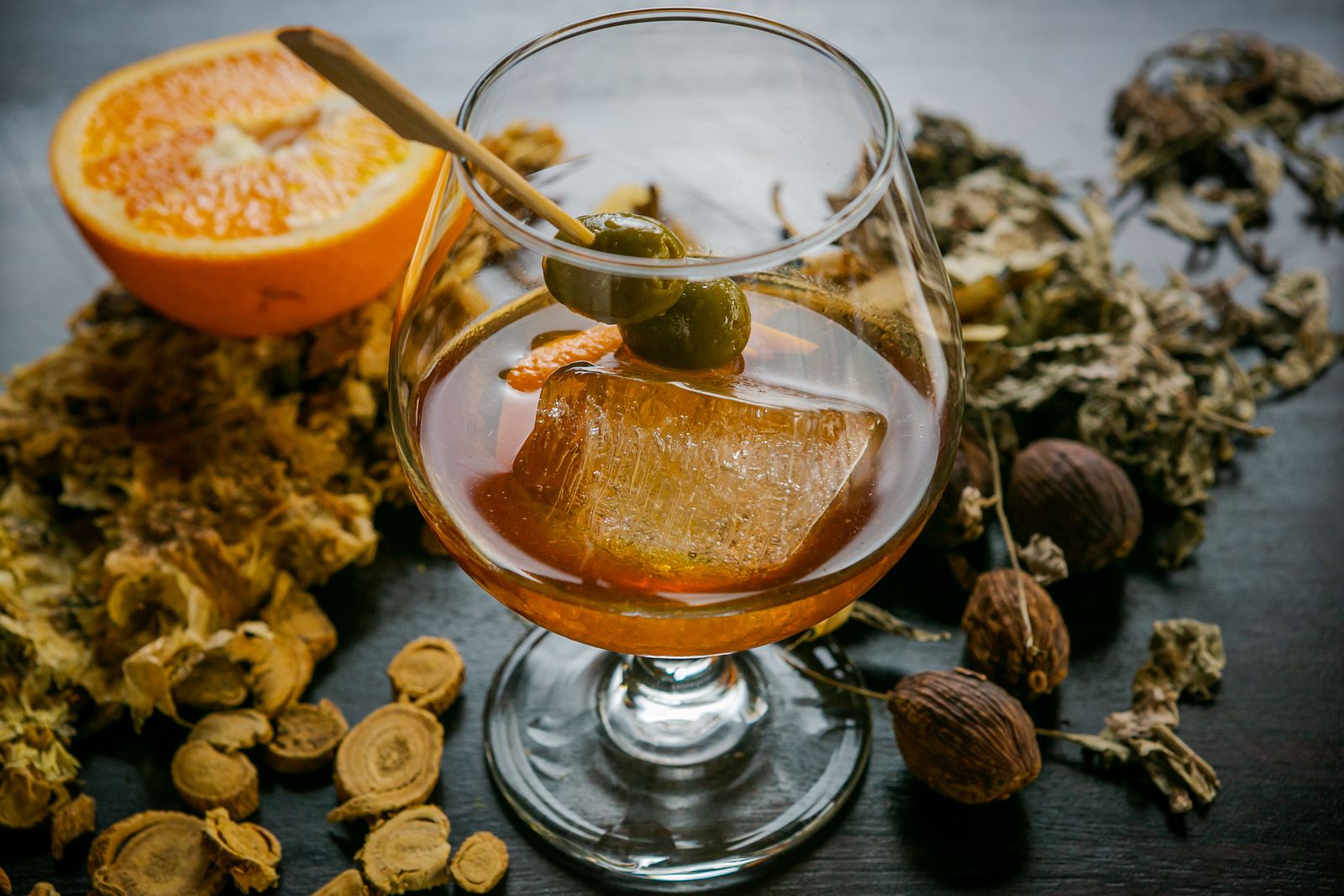 In recent years, locally-sourced foods and ethical preparation, hybrid cuisines spanning continents, unpretentious decor, and small plates to be shared have become more common in Saigon, but in the same way there is a banh mi cart on every block, there is certainly room for more. Kiba's frequently evolving menu, variety of events, including wine pairings and guest chefs, and a commitment to creativity with origins in passionate owners explain why Kiba is a very welcome addition to the scene, and one warranting frequent visits.
Kiba's Phone number: 038 407 2893
Kiba | 31 Pho Duc Chinh, Phuong Nguyen Thai Binh, District 1, Ho Chi Minh City

\